EE launches ticket service to provide discounted access to music, comedy, family friendly and other attractions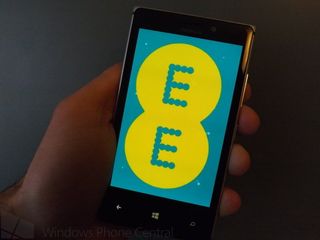 From today, EE Windows Phone users in the UK can now take advantage of a new service launched by the network called EE Tickets. For those of you that like to go to music concerts, theatre shows etc., you can sign up with the new service and receive notifications when new deals are available. With many tickets being offered at a discounted rate what's not to like?
With EE selling both high and low-end Windows Phones, plus the fact that they have the largest 4G coverage in the UK, I'm fairly sure the new service will be a big hit.
Of course – Orange and T-Mobile customers can still get a slice of the pie as they all fall under the same EE umbrella.
Press Release
Monday 10th February, 2014 – EE, the UK's most advanced digital communications company, has launched EE Tickets, a new curated ticket service for customers that covers a broad range of events and gigs from across music, theatre, comedy, sport and family friendly attractions.
The site, in partnership with Last Second Tickets, offers a free personalized alerts service for those who register details around where they like to go out and what kind of events they would like to attend with users also able to choose how often they receive updates. Many tickets are offered at a discounted rate via the site and it is open to all customers, whether on an EE, Orange or T-Mobile plan.
EE Director of Propositions, Simeon Bird said: "EE Tickets is a significant evolution of our hugely successful ticket site, Orange Fun Finder, which will now be available to all EE customers. The new site design will make it even easier to find tickets to the things our customers love – often at a great discount – all they have to do is tell us where they want to go out and what they like. EE Tickets is another opportunity for us to add fantastic value to our customer offering."
Top events available from launch include: McBusted feat. Backstreet Boys, John Bishop - The Supersonic Tour and the Dancing on Ice - The Final Tour.
For more information head on over to tickets.ee.co.uk
Windows Central Newsletter
Get the best of Windows Central in in your inbox, every day!
Something like what o2 offers then

Whats in other attractions?? From My Lumia 929

I would assume that's theme parks, museums etc

Includes Oscar also??? From My Lumia 929

What is it with this website and announcing EVERY little thing EE releases or does? No other network seems to get nearly as much coverage. The last time I checked this was a Windows Phone news site and not an EE fan site. I have been a regular reader for around a year and have only just felt the need to sign up to add this one comment. Why not mention smaller networks, say for example giffgaff? Which is a great network, with great customer service and app for Windows Phone?

Probably to cater for UK readers, an article here or there but unfortunately there isn't going to be anything WP UK specific to write about.

How about they sort out their poor customer service and their network so i don't have to turn phone off then on ( or go to flight mode then turn it off again) to get a signal, or updating handsets quicker? Then do the lovely little tickets and things.

Too little too late! this still does'nt make up for the shit customer service and slow release of updates? those of us who got the Lumia 920 at first release had to wait while people who got there's 6 months later got updates before us!!!!! roll on October back to O2 for me!
Windows Central Newsletter
Thank you for signing up to Windows Central. You will receive a verification email shortly.
There was a problem. Please refresh the page and try again.