Faulty Xbox One power brick? Microsoft will replace it for free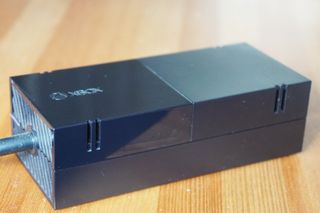 Have you somehow managed to destroy your Xbox One power brick in the process of using it as a portable radiator? If so, Microsoft will now issue you with a replacement unit should you have your console registered under warranty and you pass through the Online Service Center. Since winter will soon be approaching, now's a good time to confirm all your heating sources are working properly, right?
Microsoft's Larry Hryb looked into the matter as to why consumers were unable to request a replacement through the Xbox support website. This has now been rectified, as Hryb noted on Reddit:
You'll now be able to request a replacement if you're covered under warranty, or purchase additional bricks directly from Microsoft.
Windows Central Newsletter
Get the best of Windows Central in your inbox, every day!
Rich Edmonds was formerly a Senior Editor of PC hardware at Windows Central, covering everything related to PC components and NAS. He's been involved in technology for more than a decade and knows a thing or two about the magic inside a PC chassis. You can follow him on Twitter at @RichEdmonds.
The x1 power brick has very bad coil whine and it is pretty loud too. Sometimes it's so bad I have to disable instant off. Leaving it off for a few days and enabling it stops it for a month or so then it comes back. Pretty annoying, might buy a replacement if it gets louder and hope the same thing doesn't happen to that.

Same with me. First I thought the noise came from the console itself, but it's actually the power brick. I'm definatly ordering a new one.

I had the same problem - I immediately had it replaced, and then had the second replaced; third brick hasn't had a whine and runs much cooler. I don't know if it's a qc issue or batch problems or what but certainly, if one is under warranty get a replacement. I always find it odd these announcements are made when, under consumer law (maybe this is particular to the UK and EU) a replacement is absolutely justified and warranted with msft having very little point to argue on. Additionally, always use a credit card for purchases - if you have an issue just let them deal with it!

I bought mine at launch so I doubt it's under warranty still lol. Anyway did you get it replaced via the retailer or direct from MS?

nah its just good customer service Posted via the Windows Central App for Android on WM10

my brick suddenly started making a new noise. like the fan is vibrating against the plastic or something. it is extremely loud. i can hear it over the tv. the dishwasher, and my dryer going on behind it. pos. and xbox tells me it needs to be replaced...my warranty ended 2 months before it started acting up. that was convenient. they asked if i wanted to exchange it for like 35....or do an advanced exchange where i get one first then send the old one back...for 50 bucks...amazon has a brand new brick for 45....what a scam the advanced exchange would have been. they offered no insight on the power brick. i turned off instant on....i plugged it directly into a wall. i tried applying some pressure to it...nothing. it works but its so loud its ridiculous.


Just request a new one for free...

Unless you're out of warranty it seems. Would have been WAY BETTER had they issued a checking tool (enter power brick serial/batch number for example) and anyone with a unit from suspect batches could register for a replacement. They handled the 360 RRoD issue brilliantly considering the scope of the problem and it earned MS's support huge props (and cost them an estimated $1.2 BILLION), and even the shorting cables on the original Xbox were replaced free even when the warranty had expired. Why the sudden insistance on the warranty needing to be current I wonder... I have 3 power bricks and so far no issues. Though now that I've stated this, they will ALL die and burn my house, my cats and me down within the next 7 days.

@spinzeroWL. Don't you have to be under warranty to get a free replacement? @Zybch, I bought mine at launch so yeah. I doubt they offer 3 year+ warranties as standard. Generally you get 1 yr manufacturers warranty with most electronics.

unless you're part of preview of corse then it doesn't matter to much Posted via the Windows Central App for Android on WM10

Curious, what do you mean by this? Does MS offer extended warranty to preview members? I've been a preview member for years but not aware of any benefits in this area. I need to replace my power brick but MS hasn't been helpful at all.

My first one did that until I requested a replacement. I think Microsoft sourced a cheap cooling fan. They may need to change vendors.

Until you requested a replacement? So as soon as the brick heard you wanted a replacement it started behaving itself?

If only all my gear behaved like that ;)

I know right! "Geez, my iPad seems slow today, I might get a galaxy tab..."

@Zybch, lol that's what it sounds like.
@Bobsentell, isn't the power brick passively cooled?
I haven't felt any air being sucked into the brick or blown out let alone any vibration from a motor.

It uses a fan. http://support.xbox.com/en-US/xbox-one/system/about-power-supply

It's the fan. I disassembled my brick, looked for the part number and bought a replacement fan. In the meantime I put a drop of oil in the bearing and the whine went away. That was months ago and I still have a spare fan just in case.

What oil do you use? I always use wood glue, but that never gets rid of it.

I haven't had any issues with my one power brick, touch wood.

It's knock on wood. Unless you're wanting to touch wood. Hey! I'm not judging. lol!!

Its touch wood in the UK. I wish they would do the same with Kinect, me and all my friends that had day one editions have had the kinect die. Mine was the last to go, last week.

Mine has been perfect .no issues or whatsoever. I sometimes feel its not even there at all. Posted via the Windows Central App for Android

Haha I literally just complained to Microsoft about my power brink making too much noise. Warranty was a week away from ending but got there in time. New power brick came today and its so much more quieter. Still makes a tiny clicking noise but I can hardly hear that unless Ive got the brick to my ear. Posted via the Windows Central App for Android

Almost 2 years in and no issues so far. Hope it stays that way.

No problem with mine, I can't hear it no matter what, and its out in the open, not buried under a desk or otherwise hidden.

Theyve always replaced it for free. It's the purchasing that's new

Tried to get my jet engine sounding power brick replaced a couple of times over a year ago. They wanted me to send it in and be without which I found unacceptable. Finally got a guy who said I'd get a new one and then send in my original. Never showed and when I followed up, I was told I had to send mine in first. I'm sure I'm out of warranty now.

Your warranty covers it as you brought it up before it ran out.

The CHICONY made one, prove to be more stable and quiet. AFAIK some batches of the LITEON made ones, are usualy the noisy one. Not always, but often. Also they are "triping" the power units down, by locking them for a regions ffs.. we're almost in the end of 2015, it's absolutely unneccessary and narrow minded thing to do.

How can I tell who made the one I have and where did you get the "triping" information?

Of course it will fail when it goes out of warranty, that it just as it works...

Just went through the process yesterday. The Online Service Center only had two options: $30 send in your power supply, then receive a replacement OR $50 for a new power supply. My system is still under warranty until 11/2015 so I started a Support chat. They were able to process the warranty replacement without charge, other than me shipping it to them. Then it will be up to 7 business day from when they receive it before they send out the replacement. There was NO WAY to replace it under warranty for free without talking to a person.

This headline is deceiving. I mean shouldn't anything be replaced for free if it's in warranty?

Depends on the terms of the warrenty. I bought a replacement warrenty on my X1 from gamestop. Turns out they only cover the console. Moral of the story, read the fine print lol. In my case, I was lucky enough to get a manager to know how to keep customers coming back so I got my controller replaced.

Why do Microsoft suck so much at making hardware? I bought the PS4 CUH-1200, it's half the size of the Xbox One, fits the PSU inside, the air coming out of it is cooler, it's way quieter, the fan is silent where the Xbox One's isn't and the HDD is silent where the Xbox One's is loud. Why is it that we cannot replace the internal Drive? It's stupid.... The worst thing about both consoles though is how you cannot replace the fan, you'd think by now they'd build them on the ouside of the metal casing. It would be so easy just to have it screw in under a removable grill on the Xbox One, that way I could replace it with something good...

The hard drive in the XBO is not loud. The power supply is. Posted via the Windows Central App for Android

NOTE: I've had my XBOX one for 9 months. Very little use. Powerbrick quit...microsoft will only warranty the brick for 90 days. Unreal. A new one is $65.00. Quite a disappointment and an overcharge on the replacement. #standbyyourproduct.