Out This Week on Xbox One: FIFA 16, Lego Dimensions, and more!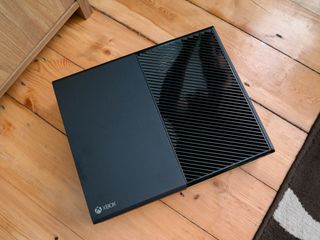 Every week, new games are released for the Xbox One. Whether they are indie titles or AAA titles, we want to make sure they're on your radar. So get your wallet ready and clear some space on your hard drive. Let's take a look at what's coming out this week for Xbox One.
FIFA 16
Defense wins games
EA Sports' FIFA franchise has been the #1 selling sports game for a number of years and it's looking to continue that trend. As usual, the core gameplay remains the same while adding some new features.
This year's new features seem to revolve around gameplay from the defensive end. You now have more freedom and mobility when playing defense and your team's AI now helps you make defensive decisions. Another neat feature FIFA 16 includes is the ability to play as 12 womens national teams such as U.S.A., China, and Australia.
FIFA 16 releases for the Xbox One this Tuesday, September 22.
Blood Bowl II
Football goes fantastical
Blood Bowl II is Cyanide Studio's fantastical turn-based take on playing some pigskin. This time around, the developers have gone ahead and upped the ante by giving the game an authentic sports-like presentation with play-by-play action from Jim and Bob.
But what is perhaps the most enticing new feature this year is the new campaign mode. In it, you play as the Reikland Reavers, practically the worst team to ever exist. You must take the reigns as their coach and convert them into the winners that they're supposed to be.
Blood Bowl II breaks its way onto your Xbox this Tuesday, September 22. We'll have a full review next week - in the meantime, check out our detailed E3 impressions!
Lego Dimensions
Everything is awesome
"Toys-to-life" has become one of the biggest new gaming trends with Skylanders, Amiibos, and Disney Infinity. Well, now Lego looks to take this concept to another level with their already established toys and franchises.
The Evil Lord Vortech has opened vortexes within different Lego universes in order to take control of the Lego Multiverse. An unorthodox trio of Batman, Gandalf, and Wyldstyle have teamed up together to save each others home worlds and save the Multiverse in the process.
Lego Dimensions invites you to its universes starting Sunday, September 27.
Extreme Exorcism
The haunting of MaeBarrons
Golden Ruby Games brings us its paranormal platformer, Extreme Exorcism, just in time for Halloween. The game has you playing as exorcist, MaeBarrons, who uses her deadly (pun intended) arsenal of swords, grenades, and more to take down ghosts.
What makes Extreme Exorcism hard is that whenever MaeBarrons kills a ghost, another ghost appears which then mimics all of her moves. Let it catch you and you're dead meat. The game features ten different stages with a conclusive boss fight at the end. Afraid to take on the paranormal alone? Well, fear not, as you can have up to three friends join you for some ghostbusting action.
Extreme Exorcism will haunt your Xbox starting September 23. Stay tuned for hands on impressions later this week!
Which games are you grabbing this week? Or are you saving your money for bigger and better things? Let us know in the comments below!
Get the Windows Central Newsletter
All the latest news, reviews, and guides for Windows and Xbox diehards.