First public Kinect apps for Windows 8.1 launched in Windows Store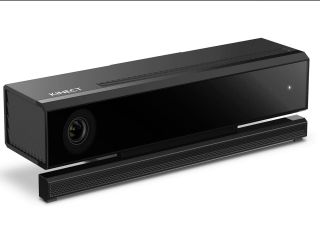 Alongside the launch of the new Xbox One Kinect sensor adapter for Windows 8 and 8.1 PC, Microsoft has also announced that the first public Modern apps that make use of the Kinect hardware are now available for download in the Windows Store.
One of the apps, Kinect Evolution, is published by Microsoft itself, and has been designed to give other app developers some help in making their own software that will work with the sensor.
Another Kinect app, YAKiT, comes from developer Freak'n Genius, and allows anyone to animated photos using their own voice. Here's a quick bullet list of its features:
Add expressive animated stickers to customize the photos - including blinking eyes, talking mouths, props, characters, and special effects
Change the pitch of your voice to make it even funnier
Create your own mouth from your photo that talks when you talk
Start with a new photo, a picture saved on your computer or tablet, or search the web right within YAKiT
Tell a story or a joke by stringing several photos together into a longer video
Save videos directly to your computer or tablet, or send directly from YAKiT
Download YAKiT from the Windows Store

(opens in new tab)
Finally, Microsoft has updated its previously released 3D Builder app to include support for Kinect. The update allows users to scan objects or even people via Kinect to turn them into 3D models that can then be brought into the real world via a 3D printer.
Microsoft has also launched the final version of its Kinect for Windows v2 SDK, which should allow any app maker to support Kinect in their Windows 8.1 app. Do you think this could be a big help for app developers on Windows 8?
Source: Microsoft Blog (opens in new tab)
Windows Central Newsletter
Get the best of Windows Central in your inbox, every day!
we need moarrrr plss, no seriously, ms should make the entire windows 8-10 GUI work with kinect, thats the first and most important part, if i could browse files and open use and close apps with hand gestures that alone is enough reason for me to buy one so i can ditch my logitech k400

This is exactly the thought I wanted to post. Standard OS/App navigation through the Kinect sensor - not as a replacement to the keyboard and mouse - but to augment the experience similar to my current touch screen monitors.

I think it has to go wireless though, because most consumers have laptops/tablets instead desktop or all-in-ones.

well lets not get there yet, for laptops it should be both smaller and wireless, for tablets i dont see a reason(real touchscreen..) not even most desktops or aio, the core audience should be htpc users or simply enthusiast, or a guy who has a desktop pc next to an hdtv on his room :P

3D scan yourself and import it to any game. That's what I am waiting for!

I want an app puts my PC into porn mode when I'm nude.

Does the Kinect have to be this big? I would think that this could be shrunk into something small enough to fit in a laptop frame above the screen? No?

Cool! Let me just plug in my Kinect from the Xbox O- oh wait.

Can you hook up your Xbox One Kinect to your PC?

There is an adapter available released today.
http://www.trustedreviews.com/news/xbox-one-kinect-will-work-with-window...

Call me interested if this lets me start my PC by voice from across the room like it does with my Xbox One.