Microsoft launches Xbox One Kinect sensor adapter for Windows 8 and 8.1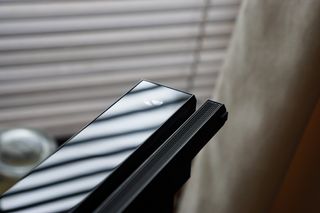 If you own an Xbox One with the Kinect sensor, you can now take that sensor and use it on your Windows 8 or Windows 8.1 PC. Microsoft has just announced that it has launched a hardware adapter for the sensor that will allow it to work with those PCs for just $49.99.
While Microsoft is already selling a version of the sensor specifically for Windows for $199.99, this new adapter should allow for the expansion of Kinect's use by millions of people who have already used the sensor with their Xbox One console. Microsoft has also released a stand alone version of the Xbox One Kinect sensor for $149.99. Microsoft says the new adapter will work with both the Xbox One and Kinect for Windows v2 sensors.
In a blog post, Microsoft stated:
Are you exited about the prospect of playing Kinect-based apps on a Windows 8 or 8.1 PC?
Source: Microsoft blog (opens in new tab)
Windows Central Newsletter
Get the best of Windows Central in in your inbox, every day!
JUST $50?? Seems a bit pricey for just an adapter.

Well the xbox one kinect is $150, and $150 + this is $200, same price as windows kinect.

Well, the main target market here is the enterprise

Designed for enterprise, yet it's an adaptor to allow Xbox one Kinect work with PC... umm, no.

Interesting. I wonder if Universal apps for Kinect wil start catching on over the next few years. McLaren anyone?

No I'm not exited.... Stop the release of new hardware, your primary focus should be how to improve windows phone, this is where you need to improve, as you want people to utilize your service, and product... Well the quickest way for your products to get more expire is to work on windows phone

It isn't like the development team stops working on Windows phone because they are making other things. I am pretty sure they have many development teams.

"No I'm not exited..." You seem... entrance(d) by windows.

$49 wth, also where is the extension or wireless adapter!!!!

They are probably trying to minimize latency

It uses USB 3.0 for a reason. I don't know of any affordable consumer wireless technology that can match USB 3.0 bandwidth.

What I really want is an extension cable.

I'm guessing this can't function as an adapter to an extension, to USB input on X1?

Sad how the employees at the new MS store in charlotte knew nothing of the Kinect for PC.

I find that happens in Salt Lake city too. I am always informing their employees of the new Microsoft products/services I learned about (from this site).

It should have been built with usb to begin with instead of trying to cash in on making people buy a PC specific Kinect. The 360 version I use it on my 360 and PC no problem but I think they saw how popular it became with people making experimental stuff on the pc with it they tried to cash in on that and probably didn't work. I still use my 360 kinect to do mocap with so I'll def pick this up to take advantage of the better depth in the X1 version

USB can't handle the power it requires. Even the 360 version needs to be plugged into the wall if you have a pre-S model without the dedicated port.

True I bought the power adapter on amazon for like a few bucks but for the X1 version they knew that ahead of time and should've made that built in already so they could've kept the momentum going. I think it would have been accepted more if they made it both X1 and PC compatable from the go instead of trying to sell 2 different versions.

I probably would have picked this up for $20-30. But $50 is too much for an impulse buy.

so wait a sec... this is just something to line up the pinouts for USB3 and power right? Surely a 3rd party manufacturer can do better. Also MS, I am all for putting Kinnect on the PC... but if you want user adoption then you need to have a scane price. This is not the console market!

CAN YOU BUY THIS YET ? This is FREAKING EPIC news....Not for Kinect for Windows but, According to tests, You can run the Xbox One Kinect into the into the Xbox one via USB.... Meaning with this adapter, you can extend the Xbox one Kinect just using a USB 3.0 cable...If you need a cable longer than 9' like I do.... My Xbox one Kinect has been sitting in the box from day one because I need a 25' cable for it....this could resolve this issue and allow me to use it finally. There is a lot of people looking for a longer cable, this is EPIC news...

Is this not also a solution for Home Theater owners? If you have a rack where you keep your AV stuff can you use a USB extender over Cat6 to patch a Kinect to a spot below or above a screen that may be too far from the rack?

Hey Mike, have you tried this product as an extension? I too have a home theater and have been looking for a way to extend the kinect. PLEASE HELP!

What are you talking about?Microsoft I love you again!!keep it that way...stop making shitty apps for us and better for others...just equally crap is enough!!:) I thought about this since day one as I have my big tv in the living room connected to my desktop and the xbox one also connected to the tv so this is gonna make my life easier to say xbox turn off pc on...wajajaja

The next iteration of this has to be wireless, so I can keep the device plugged in / stationary at all times and easily utilized when my mobile PC is within proximity.

Agree, so it can also be used with multiple devices like tablets or phones to play multiplayer or smth!!

I still don't get why the Xbox can't use a USB 3.0 port itself so an adapter isn't necessary, but ok.

Wonder if it would work with Windows Media Center.... Would be nice to swipe hands around to change around WMC or us voice to change channels... I guess I am dreaming...
Windows Central Newsletter
Thank you for signing up to Windows Central. You will receive a verification email shortly.
There was a problem. Please refresh the page and try again.