Folding displays vs. dual screens: Comparing pros and cons for PCs and phones
Foldable screens and dual displays are a hot topic in the PC and phone worlds this year, and each category has its advantages. Here are some examples.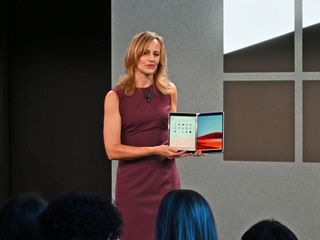 (Image credit: Windows Central)
2020 is shaping up to be a year of new PC (and phone) form factors, with foldable displays garnering most of the attention. However, dual-screen devices like Microsoft's Surface Neo (Windows 10X) and Surface Duo (Android) are also stealing some spotlight.
It's clear the industry is (and will be) experimenting with both category for the foreseeable future, and there is no right way to make these devices. They each have their advantages and disadvantages, and some users will prefer one over the other. Here are a few strengths and weaknesses of each that I learned of when talking to various companies that make these devices.
Do more with two
Dual screens: Glass, less likely to fail, and trusted
Dual-screen design is the route Microsoft is taking for the Surface Neo and Surface Duo. A recent patent, though, suggests that Microsoft was also at least considering a single foldable display for the Surface Duo phone (powered by Android). Whether the company will revisit the concept later remains to be seen.
Microsoft claims from its internal research that dual screens are better at productivity. The analogy is like how some desktop office users run double (or triple) display setups for their PCs. Data is separate on different screens; the user can look at one display and glance at another and keep going.
Microsoft also claims, again based on internal research, that users had an easier time completing tasks on dual screens compared to a single foldable display, or just a single screen. They measured this "effort" through electroencephalography (EEG), aka brain waves.
Pros
Lower cost
Made from glass
Less likely to fail
Supposedly better for productivity
Device can fold both ways
Cons
Worse for media
Heavier than plastic
Apps need to be coded to use both screens
I've been told by one company that dual screens are cheaper to manufacture than a single, foldable display. That seems likely due to their design and the technology (and research) needed to make them work properly (including hinges and reinforcements). That means there's a good possibility that the Surface Duo should run cheaper than the pricey $2,000 Samsung Galaxy Fold.
Another "win" for dual screens is that they can let a device fold back onto itself. This allows the Surface Duo to function as a regular single-screen phone when closed (even though the second screen is still on the back). Foldable displays only work one way (closed), not two ways (closed and reversed).
Perhaps the most prominent feature for dual screens is a simple one: glass. That means no odd bumps, divots, or creases in the display. You can also use a pen, though Lenovo has also proven you can ink on a plastic screen.
Apps should be coded to leverage the different possibilities with dual screens for different postures, in landscape, portrait, or productivity modes, for example. But apps don't have to be coded to be used on dual screens, as can they default to a single pane and span across both if needed.
The real and only major downside to dual screens that I'm aware of is that they won't be as good for watching movies or consuming some media. To use the full span of both displays, you'd need to tolerate a seam running down the middle. That's going to be hard for some users, especially since may also be letterboxing around the edges to adjust the aspect ratio to fit the screen.
Another small but minor drawback with dual-screen devices, especially if they fold back onto themselves, is there doesn't seem to be an obvious way to put on a case for added protection. When coupled with dual glass displays, this could make dropping such a device more damaging.
One giant screen
Displays that fold: Plastic (for now) but better for video
Currently, foldable displays are more in vogue than dual-screen devices. There are multiple Android phones with screens that fold expected in 2020, and Lenovo's ThinkPad X1 Fold should launch this summer for PC.
Folding displays are cooler-looking and are better at achieving a shrinking effect since you can take a 13-inch PC and reduce it by half the size. The main benefit of these devices will be watching media like movies or videos across the entire screen. You get one uninterrupted, glorious display.
For the X1 Fold, Lenovo also cites how the PC can be used propped up (by its kickstand) and, when paired with its Bluetooth keyboard and a dock, it turns into a full 13-inch "desktop" PC. The Surface Neo can't do that.
Pros
Plastic won't shatter
One large display
Lighter than glass
Better for media, movies, and games
Cons
More prone to failure
Can only fold one way
Could initially be more expensive
Potential for bumps, divots, and creases
While Microsoft says dual screens let you be more productive, Lenovo also correctly states that ultra-wide single displays are now displacing dual-screen setups at the office. People are getting used to and even preferring one screen again, and a device like the X1 Fold follows that trend.
While a flexible display is not nearly as satisfying as a glass one, in my opinion, there have one significant advantage: Plastic doesn't shatter, making these devices more drop resistant (and lighter).
Even an objection to the feel of plastic is likely temporary. Corning, the makers of Gorilla Glass, is in the advanced stages of mass marketing bendable glass, making this whole point moot.
Being that foldable-display technology is so new, the idea that it is more prone to failure is a valid concern. But without firm numbers, it's hard to pin too much on this potential issue. Samsung initially had a lot of problems with the Galaxy Fold, but it's four months out from release and failure rates have been surprisingly low. Likewise for complaints of the crease, bumps, or divots, which are more likely on the first generations of this technology but could be solved later.
Unlike the Surface Duo, phones that have a single foldable display are basically just tablets (opened) and clamshells (closed) because they only fold one way. The Duo can turn into a single-screen device, which gives users a more in-between experience.
Finally, there is, in theory, less for an app developer to have to worry about with a foldable display. There are no modes or postures to contend with, though odd screen dimensions could make this advantage a wash.
An exciting future
Foldable- AND dual-screen devices are packed with potential
I'm not convinced that when it comes to dual versus foldable screens, one form factor will necessarily win. Just like how 2-in-1 laptops and Surface Pro-type PCs did not wholly disrupt regular laptop sales, people will buy what they feel works best for them.
For some users, the proposed productivity enhancements and data management of dual screens will be a reason to go for those devices. It's not a surprise Microsoft would go down this route first as the company does everything around the concept of work and "empowering everyone on the planet."
The Surface Duo and Neo also seem less "risky" than a foldable display, but at the rate at which technology advances, this could be a short-lived concern.
Regular consumers and those who prefer watching media may be best served with a single foldable display for either their phone or PC (or both). These experiences may be more familiar to use, and they certainly have more wow factor going for them.
Today, it may seem like dual screens are for work and a foldable display for pleasure. But Lenovo is betting on the latter for its ThinkPad X1 Fold, which is 100 percent business-focused, suggesting that boundary is not so clear cut.
Companies like Dell are experimenting with both designs. Other firms have hinted they will likely follow suit and let buyers decide which they prefer.
For now, it's all really exciting, and the evolution both form factors should be of interest to anyone who loves technology. Which one do you prefer and why? Let me know in the comments.
Get the Windows Central Newsletter
All the latest news, reviews, and guides for Windows and Xbox diehards.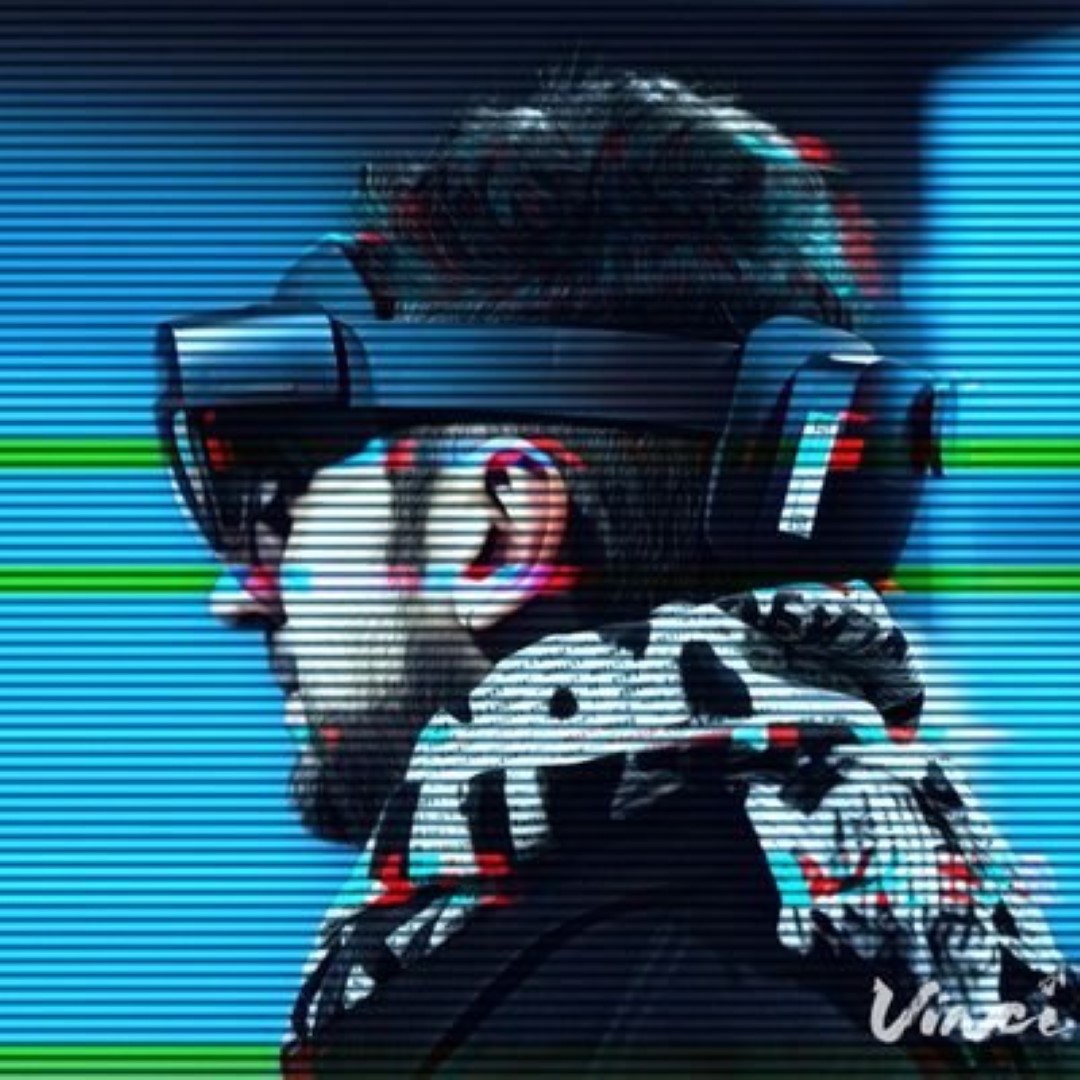 Daniel Rubino is the Editor-in-chief of Windows Central, head reviewer, podcast co-host, and analyst. He has been covering Microsoft since 2007 when this site was called WMExperts (and later Windows Phone Central). His interests include Windows, laptops, next-gen computing, and for some reason, watches. Before all this tech stuff, he worked on a Ph.D. in linguistics, watched people sleep (for medical purposes!), and ran the projectors at movie theaters because it was fun.