Forza Horizon 2 – 'Mobil 1 Car Pack' review for Xbox One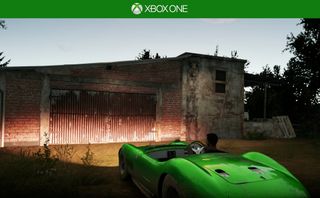 Forza Horizon 2 for Xbox One is a really huge game, with more than 200 cars to collect and race throughout the cities and countrysides of Europe. For some automotive enthusiasts, no quantity of cars could ever be enough. That's where DLC cars come in. The game launched with a VIP membership that offered five exclusive rides and some additional goodies. But even still, Forza Horizon 2 lovers like me wanted more.
This week, Microsoft released the Mobil 1 Car Pack to help fill that need for speedsters. The pack adds six new cars to the game. These can be bought individually, together as a pack, or as part of the Forza Horizon 2 Car Pass. And as a bonus for all Horizon 2 players, the Mobile 1 Car Pack's 1988 BMW M5 is completely free to all.
We recently picked up the Car Pass and took all six Mobil 1 cars for a test drive in order to bring you these detailed impressions.
How to get the Mobile 1 Pack
Note that the Mobile 1 Pack is only available on Xbox One, as the Xbox 360 version won't be getting DLC. The Mobile 1 Pack includes six cars:
1988 BMW M5
2015 Jaguar F-Type R Coupe
2014 Jeep Grand Cherokee SRT
1957 Maserati 300 S
2013 Renault Clio RS 200
1988 Volkswagen Scirocco 16v
If you bought the Forza Horizon 2 Car Pass ($24.99, includes 6 car packs) or Forza Horizon 2 Day One Ultimate Edition (opens in new tab) ($99.99, includes game, VIP membership, and Car Pass), the Mobile 1 Car Pack will be available to you at no additional cost.
Anyone who doesn't own or buy the Car Pass will need to buy the Mobil 1 Pack either piecemeal or as a bundle. I hear the individual cars cost $3, and one of the cars is exclusive to the Pack itself, so buying the pack for $5 is a much better value. If you don't want to shell out for the Pack, you can always opt to just grab the 1988 BMW M5 for free (opens in new tab).
Anyone playing online this week will have to download a mandatory title update of 300 MB or so. This adds the new cars to the game, even if you don't buy them. Forza Horizon 2 populates the game world and races with other player's cars, so everyone needs to have all of the car data to participate in the cloud-supported racing environment.
The Mobile 1 Cars
Like other DLC car packs, the game doesn't automatically add the Mobile 1 cars to your garage. You have to visit the in-game "Buy Car" menu and get them from there. Luckily, all DLC cars cost zero credits, so they won't break the in-game bank. But there's no way to jump straight to cars that cost zero credits, even if you sort by car value. You just have to scroll through them all, which is a hassle.
1988 BMW M5
No holding back here: the BMW M5 is the second ugliest car in the Mobil 1 Pack. The 1980s were a time of boxy bars. If it wasn't a genuine sports car, it looked like a brick with wheels. The M5 is not a complete beast though, as the actual headlights and grill display some mild hints of beauty.
Looks aside, the M5 was the first of BMW's attempt to combine the carrying capacity of a sedan with the performance of a sports car. It features a high-performance six-cylinder engine and anti-roll bars. The free car of the Mobil 1 Pack might not be much of a looker, but it won't let you down during a race. It's a C-Class car.
2015 Jaguar F-Type R Coupe
This A-class car is easily one of the loveliest cars of the Mobil 1 Pack. More importantly, it's also damn fast. The F-Type R Coupe offers the most horsepower of any Jaguar to date. It's so fast that if you pronounce the car name in the British way while driving, you will already be in the next town before anyone can even snicker at your pronunciation. That's fast!
2014 Jeep Grand Cherokee SRT
This B-Class SUV offers the best decapitation capacity of any vehicle in the Mobil 1 Pack. Drive over a car full of people and you're guaranteed to remove the heads of at least three of its passengers. Okay, I made that up, but I bet it's true.
In truth, the Grand Cherokee SRT is especially well-suited for off-road and cross-country races. You'll whip through fields and bushes like they were nothing, thanks to its excess of 450 horsepower and all-wheel-drive. It actually gets great gas mileage too.
1957 Maserati 300 S
My personal favorite of the Mobil 1 cars, the Maserati 300 S's beauty is truly timeless. A B-Class car, it boasts 260 horsepower and can jump from 0-60 mph in just 4.2 seconds. Plus you get to feel the virtual wind in your hair.
2013 Renault Clio RS 200
The B-Class Clio RS 200 is a practical hatchback car that doesn't skimp on beauty. In real life, you'll get ample trunk space and a very smooth drive. In-game, I'm mostly impressed by its distinctive front end and flared fenders.
1988 Volkswagen Scirocco 16v
Last and definitely least as far as looks go, the Scirocco 16v is a car with serious underbite. That gives it a distinctive appearance at least, as does the spoiler located midway up the glass on the rear hatch.
As with most cars in the Mobil 1 Pack, the Scirocco's Modern Life did not fail to impress with its performance. It was Volkswagen's most powerful car ever in 1988 with a horsepower rating of 124. In game, the Scirocco 16v falls in the D-Class.
Join the Windows Central Forza Horizon 2 Club!
Clubs are Forza Horizon 2's version of clans, offering benefits like weekly clan leaderboards and prizes for moving through the clan tiers.
Clubs don't unlock until you begin your fourth Championship – a few hours into the game. After that, you're free to join WPCentral's official club on Xbox One! Search for us by name: Windows Central or club tag: WPCe. Thanks to you guys, our club continues to grow and rise through the overall club ranks!
Additionally, we now have an official forum thread for all of our Xbox One clubs and clans.
Choosing between the Mobile 1 Car Pack and the whole Car Pass
The Mobile 1 Car Pack is a strong first post-release offering for Forza Horizon 2. You get two gorgeous sports cars, a striking SUV, a standout hatchback, and two boxy cars only a mother could love. An S-Class car would have rounded the pack out a little better, but this batch still offers a fair variety for your five bucks.
Of course, splurging on the Car Pass might be a better idea in the long run. The Pass includes all six planned DLC packs, plus an exclusive car: the 2010 Noble M600 (pictured above). The M600 is available right now for Car Pass owners, and it's quite a looker. The Car Pass would be easier to swallow at $19.99 rather than $24.99, but it still saves you five dollars over buying the packs separately.
What do you guys think, Mobil 1 Pack by itself, Car Pass, or none of the above?
Forza Horizon 2 – Xbox One – 36 GB – $59.99 – Amazon Link

(opens in new tab)

– Xbox.com Link

(opens in new tab)

Forza Horizon 2 Car Pass – Xbox One – 11 MB – $24.99 – Amazon Link

(opens in new tab)

– Xbox.com Link

(opens in new tab)

Forza Horizon 2 Mobil 1 Car Pack – Xbox One – 11 MB – $4.99 – Xbox.com Link

(opens in new tab)
Paul Acevedo is the Games Editor at Windows Central. A lifelong gamer, he has written about videogames for over 15 years and reviewed over 350 games for our site. Follow him on Twitter @PaulRAcevedo. Don't hate. Appreciate!
You wrote "ass" in the article lol

Awesome got to get this game.....gosh soo many games

I might just buy the F-Type just might. I've haven't bought a car yet so far and have been not having any problems.

I wish they made Forza for WP.

Lol. Way to spoil an IP. Forza relies on perfect steering and tight overall controlls, could never, ever, be achieved o a tiny touch screen.

Moga controllers is the solution... Simple.. Slayerspecial

Like horizon isn't spoiling it enough?...

Slayer, that's silly. There are plenty of great racing games on mobile, including sim-style racers. We get that you don't like most mobile games, but plenty of people do, and there's no need to insult then,

They should make one.. I don't understand what's stopping ms or Xbox frm doing dis.. If dey do this.. Ppl crave Fr wp.. That's Fr sure..

Gas mileage? Should the cars be refilled with fuel in the game? :P

Call me a hypocrite cause I am, but is this game even out yet? DLC already. Cool cool. I remember the gold ol' days when everything was unlockable. This is why I don't buy anything when it comes out. Anyways, back to why I'm a hypocrite...I will be buying the season pass whenever the new Gears comes out. I'm sure people feel the same about their respective games, this one included. But I hate being nickeled and dimed. I wish they would just give you the stuff down the road if you preordered the game.

The game has been out, and it's not like this is a huge DLC pack, it is just a few cars.

Anyone remember Gotham racing from the original xbox? Wonder if they will bring that back?

As it is they delisted 3 & 4's dlc & the way their making fm games its to replace pgr

Project Gothem Racing became MSR on the Dreamcast and unfortunately died with that console

Wow I could swear some of those photos were real. This game keeps baffling me with its looks.

My only problem with this car pack, and most forza car packs, is they group a "hot" car with several other older/not that popular cars and won't allow the hot car to be purchased separately. In this case you cannot buy the 2015 Jaguar alone. You must buy the pack to get it. Why? Why can't I just buy what I want? Why is the Jag so special that I can't buy it alone? It's a problem but at least they got rid of those silly token things!

to thumdr51 Microsoft does this to reflect real life situations. Whenever you manage to land a hot chick that eventually becomes your wife the deal also includes her old parents with extensive milage. Anyways i bought the ultimat edition and will get all the car packs when they get released. I absolutely love this game and really enjoy the superb graphics. Forza 5 and Horizon 2 will keep me happy well into 2015.

Still no Volvo 245, still not happy. https://www.youtube.com/watch?v=QD4pXdaRT3U

Still cant play it the stupid dashboard wont load games can only hope they deliver a clean rtw of the os that will run games

Got it with my ultimate edition or something like that. Not a bad deal to pay more get all the stuff as it arrives in the store. Wish it auto installed.... had to manually trigger it.

I think the only way you can buy DLC cars easier in this or future bundles without searching by going in the pause menu. Scroll to Marketplace tab, then pick View All Cars. You can select the add on packs there and it should show just the cars you are entitled to. Course I could be wrong again.

The issue is how hard it is to get the cars in-game once you've downloaded the DLC pack. The regular Xbox marketplace is fine.

No I mean they are listed as owned and show in game price to buy from this menu. It groups DLC items together so you don't have to search for each car

Also as the game takes place in France, why are there no Citroens or Peugeots in it. Can't have rally without a 206 or Saxo
Windows Central Newsletter
Get the best of Windows Central in in your inbox, every day!
Thank you for signing up to Windows Central. You will receive a verification email shortly.
There was a problem. Please refresh the page and try again.