Forza Horizon 2 players, here's what you get with VIP membership on Xbox One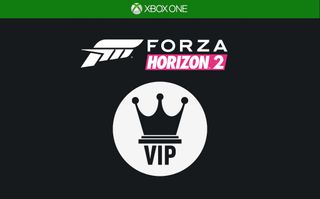 Forza Horizon 2 is one of this year's biggest exclusive games for Xbox One and Xbox 360. The latest in the Forza racing game series, this installment allows players to explore and participate in a huge variety of races throughout an idyllic European countryside. With unparalleled graphics, realistic AI opponents, robust online features, and tons of gorgeous cars to collect and drive, Forza Horizon 2 is the racing game to beat. No wonder we gave it such an enthusiastic review.
Although Forza Horizon 2's in-app purchases have been toned down significantly compared to last year's Forza 5, the new game still has some optional up-sells for serious fans of the game. Chief among those is the VIP membership. Becoming a VIP promises extra cars, faster progression, and in-game recognition for other players to see. We've tried out the $20 membership in order to bring you detailed impressions of its benefits and value.
How to become a VIP
To get a VIP membership, you just need to head to the Xbox One Store through your console or Xbox.com. You can also buy a VIP access code from Amazon.
Permanent VIP access for Forza Horizon 2 costs $19.99. Players who already own a VIP membership in Forza 5 only have to pay $9.99 to become a Forza Horizon 2 VIP. Once you've made the purchase, allow your console to download the 11 Megabyte VIP DLC file and you're ready to go.
You can also get VIP membership from buying the Forza Horizon 2 Day One Deluxe Edition ($79.99) or the Forza Horizon Day One Ultimate Edition ($99.99). The downloadable versions of these special editions cost $10 less for Forza 5 VIP members as well.
Purchasing a VIP membership does not unlock VIP benefits for other Gamertags on the same console, unfortunately. Only one account gets the goods.
VIP benefits at a glance
The Forza Horizon 2 VIP membership includes five cars right off the bat. These are exclusive to VIPs and can't be purchased otherwise.
2013 Donkervoort D8 GTO
1967 Ferrari 330 P4
2012 Lamborghini Urus
1949 Mercury Coupe
2014 Tesla Model S
Also:
2x player in-game reward acceleration
Access to exclusive multiplayer events
In-game gifts from the Forza community team
Special in-game recognition
The VIP cars
As with other DLC car packs, the game doesn't automatically add the VIP cars to your garage. You have to visit the in-game "Buy Car" menu and get them from there. Luckily, all DLC cars cost zero credits, so they won't break the in-game bank. But I haven't found a way to jump straight to cars that cost zero credits. You have to just scroll through them all, which is a hassle.
Four of these cars are new to the Forza series (not sure which one is the returning car). Without further ado, let's look at the first five cars you gain with VIP membership.
2013 Donkervoort D8 GTO
Donkervoort hand-builds ultra-lightweight sports cars in the Netherlands, where (I believe) people speak a language called Netherlish. The D8 GTO bears the most distinctive appearance of the VIP pack cars.
1967 Ferrari 330 P4
The Ferrari 330 P4 is the highest value car in the starting VIP car pack. Additional 330 P4 cars will cost a whopping 2,300,000 credits. Good thing the first one is free for VIPs!
2012 Lamborghini Urus
You might not know it, but Lamborghini used to make SUVs from 1986-1993. Twenty years later, the company is gearing up to get back into the SUV game. The 2012 Urus is a concept SUV; actual production Urus will arrive in 2017.
1949 Mercury Coupe
Also called the Mercury 8, this particular style of Mercury Couple was produced from 1949-1951 and helped Ford's Mercury label break sales records in 1949. Reminds one of Batman: The Animated series, doesn't it?
2014 Tesla Model S
This year's Tesla Model S is as environmentally friendly as it gets, powered by electricity and producing zero emissions.
Additional benefits
Besides the five exclusive cars in the VIP pack, the main reason to get VIP membership is the 2x in-game reward acceleration. Essentially, this boosts the amount of credits you win from wheel spins when you level up. If you win a car from the wheel spin, the game still lists a doubled value, which seems to mean that you gain both the car and a sum of credits equivalent to the car's value. Credits can be spent on buying new cars and upgrades for your cars.
Essentially, leveling up is a lot more worthwhile for VIP members. If you're the kind of gamer who doesn't have that much time to play (like me), the increased wheel spin rewards can be extremely valuable. You'll be able to buy new cars much faster, allowing you to participate in more types of races.
If you're going to spend extra for VIP membership, you might as well get some recognition for it. VIP members have a crown displayed next to their Gamertags. You'll see them when encountering or competing against other Drivatars, during multiplayer games, and while browsing car club ladders and leaderboards. The crown doesn't mean all that much, but it does broadcast some of your enthusiasm for the game to the world.
Two of the VIP membership benefits are not available just yet: in-game gifts and exclusive multiplayer events. Throughout the life of the game, the game developers will occasionally send new cars as gifts to VIP players. We don't know the schedule for these gifts, but getting new cars as surprises every now and then certainly has some allure.
As for the exclusive multiplayer events, we don't have much information on those either. Hopefully they will happen often enough, and cater towards players of all skill levels. I'm a casual racer, but I'd still love to try the special events.
Join the Windows Central Forza Horizon 2 Club!
Clubs are Forza Horizon 2's version of clans. There are several benefits to membership, such as weekly clan leaderboards and prizes for moving through the clan tiers.
Clubs don't unlock until you begin your fourth Championship – a few hours into the game. After that, you're free to join Windows PCentral's official club on Xbox One! Search for us by name: Windows Central or club tag: WPCe . With your help, we're on the way to becoming one of the top clubs in the game!
Overall impression of VIP membership
You'll get plenty of value from Forza Horizon 2 all on its own. The game is absolutely massive, with 168 Championship Events (sets of races) to complete. You also get 210 cars in the base game, plus 8 more in the free Launch Car Bonus Pack.
The VIP membership gets you five extra cars now, and the promise of more in the future. It also helps players move through the game faster by doubling level-up rewards. None of those benefits is essential, and people who chose not to go VIP shouldn't feel disadvantaged without them. But if you like the idea of earning more credits to spend on cars and upgrades, or find the elite status of the VIP cars and crown desirable, then the VIP membership is still a good buy. I'm so busy, being a VIP really helps me keep up with my friends' car collections instead of falling behind. Now if you'll excuse me, I have some racing to do.
Get the Windows Central Newsletter
All the latest news, reviews, and guides for Windows and Xbox diehards.
Paul Acevedo is the Games Editor at Windows Central. A lifelong gamer, he has written about videogames for over 15 years and reviewed over 350 games for our site. Follow him on Twitter @PaulRAcevedo. Don't hate. Appreciate!