Forza Horizon 3 demo starts its engines on Xbox One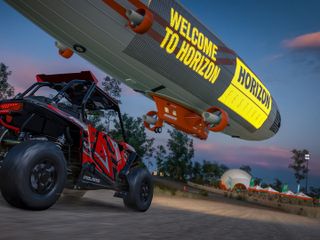 Microsoft has released the playable demo of Forza Horizon 3, the upcoming open-world racing game from developers Playground Games and Turn 10 Studios. The demo is just for the Xbox One version, but the full game is coming to both Xbox One and Windows 10 PCs.
The official Forza Motorsport site has the details on what's included in the demo:
Download Forza Horizon 3 demo from the Xbox Store (opens in new tab)
The full version of Forza Horizon 3 will be released on September 27, and Forza Horizon 3 Ultimate Edition owners will be able to get it earlier on September 23. It will be an Xbox Play Anywhere game, meaning it will allow people who purchase the Xbox One digital version to get the Windows 10 version for free, and vice versa.
See at Xbox Store (opens in new tab)
Windows Central Newsletter
Get the best of Windows Central in your inbox, every day!
Hoping they start to being these demos and also the game preview titles w/ PlayAnywhere to PC. I want we happy few on PC and Xbox really so don't want to get the steam version

It's not in the UK store yet but there's a link on the this page. https://m.reddit.com/r/xboxone/comments/528sd2/forza_horizon_3_demo_avai...

Didn't have Horizon 2 so I never joined the Windows Central club. Will there be one for this game or are you going to rely on the clubs and groups feature that's going into the preview build?

I never found the WC club in horizon 2 to be very active or interactive for that matter... :(

Well, it's nice to race against other WC club members and get up to rank in the WC Club. FWIW. Downoading FH3 demo...

Downloading the demo at the moment. I have a bad feeling my bank account will shrink a bit after I try it.

Luckily i don't have to fear that as i am now so old i know my own strenghts and weaknesses. I preordered over a month ago.

What kind of demo is 18.34GB????! jeesh

An amazing one. Trust me.

Yep, it is. Amazing demo. And I loved it. Even a WOW! when I made the big jump.

Sounds awesome. Downloading now... Huge download.

great demo!!! think my pockets will shrink.... Posted via the Windows Central App for Android

I hope random wildlife wander into the path of your vehicle during races to mess things up for you.

No, you don't. In Australia, that means you're kicked to death by a kangaroo or something.

I know, the best are wombats because you can't even see them in the dark and they just smash the crap out of the underside of your car if you go over them. Good times.

Perfect timing to test on my newly purchased Xbox one S. Can't wait to drool over the HDR goodness

It's been confirmed that the demo doesn't have HDR.

Wont even bother.... Picking it up day one, so I can wait the 2 or so weeks... well cant really but, I just dont want a tease right now...

Really like the time I spent in the demo. Can't wait to get into a Chevy SS in a couple of weeks!

Pre ordered. Best arcade racer out there. Amazing visuals.

Amazing demo so far, really enjoying it. Bring on September 23rd!

What a beautiful game. I expected nothing less though. FH2 is still one of the best driving games I played.
This one is on another level though. The map looks huge.
I wish I had an S to take advantage of the HDR aspect.

I wish those of us who have pre-ordered the Ultimate edition from the store (and alread downloaded the game) could just play in "demo mode" without having to download a separate demo version.