Forza Horizon 3 Season Pass will include two upcoming expansions for $35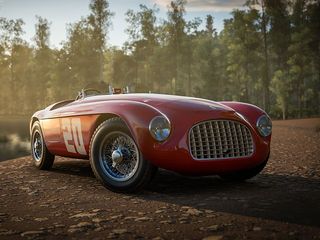 Microsoft has announced a Season Pass for the open world racing game Forza Horizon 3. It will include access to two planned expansions for the game for $34.99.
Microsoft has not yet revealed much in the way of details for the Forza Horizon 3 Season Pass. In an Xbox Wire post (opens in new tab), it did state that the first of its two expansions will be "released this holiday". Also, people who purchase the $99.99 Ultimate Edition of Forza Horizon 3 for the Xbox One and Windows 10 will be able to get a $10 discount on the Season Pass if they buy it before the end of 2016.
Windows Central Newsletter
Get the best of Windows Central in your inbox, every day!
They should have added that on the ultimate edition too

if you are already paying $100 for the Ultimate edition, everything should be included... they're running outo f names, Ultimate is not Ultimate anymore, so what's next Super Dupper Ultimate with Everything Included edition?

its stupid, i expected everything to be included, i got the ultimate thinking it would, but no expansion pass?? really?

I saved 20% by buying a physical copy on Amazon with my Prime membership, but I guess they're going to get their money anyway with these expansions. A little more info would be nice. If it's just more cars like the Car Pass, I'll probably skip it. It would have to be something really good to make it worth $25-35.

The storm island expansion for horizon 2 was really good and it would be nice to have something like that.

It seems to me there's a lot of empty space on the world map, especially in the lower left corner, that just isn't accessible. I'd guess this is where the expansions will be.

Nice! --$60 game --$35 Season Pass --$30 Car Pass --$20 VIP Only $145 for the whole game! Act now, and pay for everhything upfront (with no guarantee of quality), and you can have it for just $125! I swear, this franchise is the absolute worst in how it monetizes stuff. This generation seems to have basically doubled the cost for gaming. Seeing them offer TWO passes is so infuriating I'm now rethinking my decision to buy the game. I can't stand this nickel-and-dime stuff.

does the Car Pass include the three zillion car packs that will be release? or are those separate purchases as well

you forgot the Expansion Pass for another $52 AUD

No, that's the $35 Season Pass.

135 if you got the ultimate

So they want you to pay $100 for some car packs and the game and to play the game 4 days early (this really needs to stop. Paying extra money to play the game early) then they wanna charge you even more money for the season pass. So after the people bought the ultimate edition they come out to say Oh ya screw you its not the ultimate edition after all. Boy am I happy I didn't get the ultimate edition

Imagine next year, when they have the "Complete Ultimate Edition" with the DLC or something. This has the potential to be like the asinine names on a Capcom title. Anyone else remember when they repackaged Forza Motorsport 5 as a "Racing Game of the Year Edition," with the difference being 5 extra cars and the free track DLCs on-disc, while still making the Season Pass a separate purchase? That was some glorious consumer trolling that caused me to not buy it.

One will likely be a porsche expansion, the other something like rally or storm island. Can't believe though this wasn't included in the ultimate. I kinda bought it assuming it would have all the addons. This will have to be missed for this one. Xxx

Stop complaining, the beauty of dlc is that you pay if you feel like it, giving chances to expand the lifespan and experience of a game. If you want it but it is expensive, wait until there's a deal with live for it and get it. Think of it as what it is, expansions (regardless the amount of content of each dlc, you're still expanding the game in some way) not "paying for the whole game" Posted via the Windows Central App for Android

The problem is people who bought the Ultimate thinking they are going to get all the upcoming DLC are not actually getting that. I didnt even buy Ultimate nor any FH3 version yet, but said 'WTF" when I saw you still need to pay for this expansion if you got Ultimate.

That's my issue now lol. I thought it included the dlc. Im not mad by any means since I scored the ultimate for $80

Yeah, I was going to pre-order the standard version this weekend. I'm reconsidering because I abhor the business practices of Turn 10. It's been like this all generation, selling Passes that don't include everything, renaming them to double-up on DLC sales later, renaming FM5 as a GotY release without the Season Pass content (which is basically the reason GotY releases existed prior and since). They're the most money-grubbing developer I can think of in the industry, even worse than the Madden team.

Stop complaining. The beauty of the Internet is if you don't want to read someon's posts, you don't have to.

While I understand peoples complaints about the cost. Turn 10's business model isn't exactly the most consumer friendly and the names they use can be deceiving at times. The main complaint I don't understand is in what people think they are getting, it tells you on the ultimate addition or car pass or whatever else they sell exactly what it gives you. Like the car pass will say 6 months of car packs or whatever with out mentioning the expansion so I don't understand people expecting to get the expansion. Horizon is an excellent game though and as far a car orientated games go, well worth the money to me.

See now this is just plain low man, charging for a 100$ "ultimate" edition with everything included but the most important content of a game that is an expansion pack, i knew something like this would happen, i thought it was strange there wasn't any mentioning of an expansion pack, guess I was right all along, but still, don't they have enough money already? They literary get millions each year just on their games and they still want us to pay more? Man are so greedy, at least rock star does a good job of releasing dlc for free while they only put the shark card thing to get their money from.