Forza Horizon 3 review: Not just a game, a work of art
The Forza franchise is one of Microsoft's crown jewels, and the latest installment is going to blow you completely away. This is Forza Horizon 3.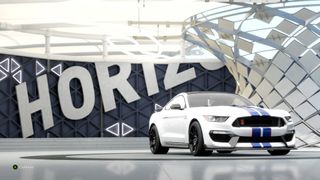 The Quick Take
This is the biggest Forza Horizon to date and it's not just the best Forza game, it's one of the best games you can buy on the Xbox One. Playground Games outdid itself this year and Microsoft has something truly spectacular here. The appeal of Horizon is wider than a circuit based racer, and this massive, glorious representation of Australia is something to behold. It is truly a work of art. Well done, Microsoft. Well done.
Pros
Absolutely gorgeous
Massive map with open space to roam
Hundreds of licensed cars
Xbox Play Anywhere puts it on your PC for free
Cons
Ummm...
...
... OK maybe there's quite a bit of loading screen time
But we're picking there
Forza Horizon 3 full review
While the two different branches of the Forza universe are very different in their approaches, they have much in common. Just as Forza Motorsport 6 came along in 2015 to take our breath away, the Horizon festival is back for 2016 and doing just the same.
The party has packed up, left Europe and headed to Australia for its third outing, promising a big, beautiful world to explore and enjoy. You'll hear cliches like "the biggest and best ever," and they're mostly right.
Forza Horizon 3 video walkthrough
The cars and the environment
Where Forza Motorsport is confined to circuits, Horizon hits the open road and everything that runs alongside it. As such you get a more varied mix of racing, with tarmac circuits being mixed with rough-riding cross country races. Supercars are just as common as SUVs, and this year off-road buggies joined the wheeled mix.
At launch there are hundreds of cars in Forza Horizon 3, continuing the series' trademark of having a massive library of licensed cars. The terrain found in the Australian setting is varied and demanding and you can be sure there's plenty of machinery to tackle it all.
Heading Down Under presents an entirely new experience to the sweeping countryside of Southern Europe found in Horizon 2. We've now got beaches and jungle tracks to contend with, as well as the first high-rise location for the series as you head to Surfers Paradise.
Image 1 of 2
Make no mistake, it's still instantly recognizable as a Forza Horizon game, but it truly is the biggest one yet. With no legacy support for Xbox 360, Playground Games went wild. The map is twice as big as the one found in Horizon 2, it's more detailed and visually engaging than ever before and it has a real Australian sky.
Oh yes, the sky was captured in 12K HDR to be included in Horizon 3. It's also a giant light source that touches everything beneath it, creating dynamic, realistic effects as the cars glisten in the sun and the light breaks through the trees.
Day rolls in to night and the weather can change at the drop of a hat. Water effects are sublime and this time around we've huge puddles and even the sea to contend with. And that horrible time to drive when the road is wet and the sun is bright, making everything so shiny and blinding.
The scenery is all based on real-world Australia, too. The Playground Games team spent a heap of time on location scanning roads, buildings, forests and the like to produce the most realistic, immersive Australia they could.
There are way too many cars in Forza Horizon 3 to list in one review. That's why we've got a handy all-encompassing document to hand, complete with alphabetizing and manufacturer break down. Check it out!
Beauty and performance
The environment in Horizon 3 truly is breathtaking, but in true Forza style, the beauty is much more than skin deep. It affects what you see, and what you can't.
Each one of the hundreds of cars available is meticulously detailed, rendered so closely to the real thing you can almost smell the leather of the seats the rubber of the tires. The Autoshow returns for Horizon 3, letting you get up close and personal with your favorite cars to examine, photograph, and admire the details.
The incredible detail is worth focusing on for a second. If you're barreling along in a buggy you'll be able to see all the little movements in the exposed suspension, while inside the Mustang you'll see the G-Force meter change as you take the turns.
Image 1 of 2
Graphically, Forza Horizon 3 is absolutely stunning. Ready to see the best-looking game on the Xbox One? This is it.
On the Xbox One, thanks to the magnificent ForzaTech engine which powers all the goodness, you get 1080p resolution and a steady 30FPS. On Windows 10 that can be pushed significantly more, but the hardware of the Xbox One can't push it any further. While Forza 6 is a consistent 60FPS at the same resolution, the unpredictable and complex nature of the environment in Horizon 3 limits it to 30.
But it's solid as a rock at that 30FPS, resulting in a smooth and enjoyable experience. Even then, consider the detailed graphics, the weather effects, the dynamic lighting and Horizon 3 becomes more than just a game.
It's a work of art.
The Horizon festival — You're the boss
The center of the game, the Horizon festival, is bigger and better for this year's installment. The biggest change is that you're no longer just a racer brought in to wow the crowds; you're now the festival boss, the head honcho. The decisions you make have a direct impact on how the festival grows and your performances behind the wheel bring in fans to help make it bigger and better.
Much of the structure will be familiar to players of the previous iteration of Horizon: you move from location to location taking on different tasks to push your progression forward. There are several race modes returning like the classic circuit, point-to-point sprint and cross-country, while you've also got a mix of new stuff to do to help gain fans. And you're no longer limited to what the game tells you to play. When you unlock a new route, the new Blueprints feature allows you to decide on the race details, and the cars that can enter.
Under "PR stunts" you've got old favorites like the speed trap and the speed zones, aka drive like a complete lunatic and see how fast you can go. There are also new additions, like the drift zone where you have to accumulate points over a set distance by going sideways a lot, and the super fun danger zone.
These have been "roped off for your safety" which is actually "a beacon to show off the most ridiculous stunt locations in Australia." If big jumps are your thing then the danger zones are the place to be. Go fast, fly through the air and pick up more fans the farther you go.
Getting fans is how you grow the festival. But rather than just move from place to place, you get to level up each location, too. So at some points you'll make your existing festival site bigger, accommodating more fans, bigger races, and faster cars, while at times you'll hit the road to go and start a new festival site somewhere completely new.
The location of the site has a direct bearing on the races you'll take on, too. Early on in the game, you're given a choice of the Outback or Surfer's Paradise to build a satellite site. Choosing one will throw out some more off-road action while going to the city will give you more smooth tarmac and fast circuits.
Being the boss also extends to making decisions on the music. Eventually, you'll have the chance to unlock all the in-game radio stations, but you make the choice on when to sign them. So you can get your favorite tunes first.
You can also use your Groove Music pass, giving you the ultimate control over your in-game soundtrack.
Forza Horizon 3 and Groove Music
For the first time in a first-party title, Microsoft is directly plugging its own music service, Groove, into a game. Background audio on the Xbox One is all well and good, but it's not an in-game soundtrack. If you use Groove Music you will be able to pipe it directly into Forza Horizon 3. That is, once you reach the unlock point.
Essentially Groove is treated like every other radio station in the game, meaning you can flick over to it whenever you want and listen to your own music. It's a bit fiddly — you have to select a playlist first, and then that's all you get — but it does work with your own music stored in OneDrive.
Above all, it's a really neat idea and builds on Forza Horizon 3's already excellent soundtrack by giving you the ultimate control. It's something we'd love to see more of going forward.
Drivatars, leveling up and free stuff
Your opponents are once again made up of Drivatars, Forza's innovative system that generates AI opponents based on real-world players. And as ever you're in control of just how tough they are to beat, though if they're terrible drivers you can't do much about that!
New for Horizon 3 is the ability to add your friends' Drivatars to your team. Every so often you'll get a message from Kiera, your right-hand lady, that she's sounded out a driver she thinks would make the cut. You then head over to their area of the map, find them and challenge them to a race. Beat them and you can hire them for your team.
Your driver level once again goes up as you race more, win more, do more crazy stuff to earn XP. As you hit a new level you'll get prize spins to reward you with free stuff.
That free stuff will be either credits or cars, with VIP members getting double payout on credit rewards. Credits mean cars so you can never have too many. It's worth making sure you regularly visit the Forza Hub app on Windows 10 or Xbox One, as you'll get regular credit dumps to your in-game accounts. Can't get better than easy free stuff, right?
Online and multiplayer
As well as having a 'regular' online multiplayer mode, Forza Horizon 3 allows you to play through the career mode with your buddies in online co-op.
You and up to three other friends can play through the Horizon festival together, with progress being saved to your own individual game for those times you just want to go solo. Horizon is a much more social experience than the Forza Motorsport series, and being able to play together in this way is a great addition. Sadly, we reviewed Forza Horizon 3 before its public release and thus had no friends to play with (we'll be updating this review once we've had a chance to try this feature).
Away from your own inner circle, there are a couple of online modes to get you being all sociable and playing with and against the wider world. Online free roam sees you and 11 other racers thrust into the Australian playground with the world at your disposal. You can race, drift, just go for a drive even if you wish.
Online adventure is a little more linear, structured approach to playing against other folks. Here you'll jump into a guided tour
Achievements
There's a full 1000 Gamerscore on offer in Forza Horizon 3, ranging from the simple to the frustrating beyond belief. Some of the easier ones include just playing the opening parts of the game.
Some are much more taxing, and getting the full score will require some skill, without being completely unobtainable.
Thankfully, Microsoft released a full achievements list in the weeks leading up to the games launch. You'll find that at the link below.
Forza Horizon 3 full achievements list
Forza Horizon 3 - The bottom line
As if it was in much doubt, Forza Horizon 3 is one of the finest games you'll find on the Xbox One right now. It's so incredible to look at, so beautifully crafted and so enjoyable to play that there are literally hundreds of hours of fun to be had here. Maybe more than that once additional content comes along.
Once again the ForzaTech engine allows the developers to push the boundaries of just what's capable on the Xbox One. If there's a better looking game out there on Microsoft's console, we'd be surprised. Of course, looks aren't everything, but eye candy certainly makes the experience that much more engaging.
What we have here is a triumph. A continuation of a series into the next-generation and beyond. With Xbox Play Anywhere, a whole new generation of Forza players will be brought into the mix, and they're going to absolutely love it. Forza Motorsport is more for the hardcore racing fans, Forza Horizon is for everyone.
If you were to only play Forza Horizon 3 between now and the start of 2017, we wouldn't argue with you. After all, we'll be right there playing with you.
Go and buy this game. It's that simple. Buy it and love it. Experience its greatness.
See at Microsoft (opens in new tab)
This review was composed entirely on the Xbox One using a copy of Forza Horizon 3: Ultimate Edition provided by Microsoft.
Windows Central Newsletter
Get the best of Windows Central in in your inbox, every day!
Managing Editor - Tech, Reviews
Richard Devine is a Managing Editor at Windows Central with over a decade of experience. A former Project Manager and long-term tech addict, he joined Mobile Nations in 2011 and has been found on Android Central and iMore as well as Windows Central. Currently, you'll find him steering the site's coverage of all manner of PC hardware and reviews. Find him on Mastodon at mstdn.social/@richdevine
That's cool. I don't think I'll getting it. Didn't finish 5 6 and fh2

I still have Forza 3 on queue :(

Looking forward to it!! Gonna get it :) looks like a must have in the collection..

Great review Richard. I did enjoy reading it. About the game, I'm a new fan to Forza Series and I'm enjoy everything about them.

Sony 930D 55' 4k HDR TV - check Xbox One S - check Pre-Order Forza Horizon 3 - check I'm excited to get this game, never owned a Forza Horizon always just bought the traditional Forza series. Very encouraging to see reviews like this!

Did you not even bother to get Horizon 1 free last month on games for gold?

Live members are smart members. They download all free games.

Funny you say that, as I did get Horizon 1 free last month and completly forgot about it as i was finishing SWTOR DvL. Guess wat I will be playing tongiht. Sadly the game is in Colorado, lived there drove there, hate the state. Hopefully the game is better. THoguht for Horizon 4 - California. You must add, Yosemite, Tahoe and San Francisco... please

confirmed: los angeles, to san diego and tijuana

Filthy pleb! I can top that on a SONY KD-75S9005B backed up with an Ambilight Clone giving the impression as if you're gaming on a 90" sized TV! =) And with the Game in my hands I can say it looks darn impressive!

All I have right now is FM5. Didn't get FH2 because I had just bought my console which came with FM5. I didn't get FM6 because it looked to be more of the same of FM5. I pre-ordered FH3 months ago and am really looking forward to it. I think my daughter, who's only 5, is more excited about it than I am. She really wants to be able to drive wherever she wants rather than being stuck on a track. So if you see an extremely eratic drivatar on the road, it might be her. :D

So you are aware, Forza 6 is a great jump up from Forza 5. Quite big actually.

I agree with Richard. FM6 is a great game, I bought it in April and never thought a racing game could be so much fun.

Not saying it isn't a great game. I'm sure it's a fantastic game with better visuals and car models than FM5, more tracks, cars, etc. First off, I just didn't feel that I needed another track racer in my collection. Second, I just didn't feel it offered enough variety from FM5 that I needed to spend the money on it, especially considering I probably only played through half the races on FM5 and never finished it. If I wanted just a plain racing game, I'd just go back to that. And third, I don't have time to play every game that comes out like I used to so I have to pick and choose. I choose to get games that offer me more variety. The FH series is different than other racers I've played and FH3 is different enough from FM that I feel the value is there.

Indeed a work of art it is :)

Thanks for another great review. Forza is the best racing franchise out there in gaming. Definitely getting it.

Believe it or not, I's just pre-order an XBox One S (FIFA 17 bundle), just because of this game, I also own an PS4. It will be my first XBox since the original in 2000's...

Game play visuals have always been sweet on Forza. Generally for me, they have some of the worst UI of any game. Not sure if you can still do designs on this game, as you could in the regular Forza, but man it needed a drastic overhaul. Have not touched Forza Horizon for a while, and when I did it was super brief. But, I played a lot with Forza 5, and it was dire for UI.

UI for the games are generally fine, but I get what you mean about trying to design your car's decals and wraps and things. Its so frustrating. Not sure it could be done too differently though, but hopefully on PC with mouse it will be a lot easier than with a controller.

After the E3 footage and then the demo, there was no doubt in my mind that this game would get sterling reviews. It got just that.

Good review Richard. I believe this is the first Xbox One game to take advantage of HDR visuals. Recently purchased a 4K TV and looking forward to adding this beauty to my Forza collection.

I treated myself to a 43" 4K Sony Bravia and a Xbox One S about a week or so ago and I cannot wait to see this in HDR. Just the demo alone is the prettiest looking thing I've ever seen in a game. This will be the one game to stop me for a few hours here and there from playing Destiny: Rise of Iron. If that didn't just come out today, i would have dropped the cash on the ultimate edition so i could play all weekend early.

I want a good racing game with realistic car damage. I want parts falling off after a collision, and when I hit a wall art 120mph I want more than scratched paint. The danger it's what makes it fun.

Go jack a car then, make sure its a white Ford Bronco.

Some parts do fall off and it can get a bit damaged. Maybe not as deeply as for instance Grand Theft Auto 5 does damage.You can adjust how much damage you get as well.

xbox one needs a good wheel. 360 had a quality first party wheel for $99.

Logitech G920 or Thrustmaster TX immediately spring to mind. First party doesn't always equal best.

You guys are very lucky to be able to play with a version provided by Microsoft! Haha. Thanks for the review! Will definitely get it! Posted via the Windows Central App for Android

Will initially be playing on XB1 with Logitech G920 wheel and pedals but also looking forward to trying it out on my gaming PC (dual 980ti) at 1440p as should see a difference if XB1 is only at 30 FPS

I agree, this is easily the most beautiful game I've ever played.

Looks awesome, just dont think its much of a difference from fh2 for me to get it, at least not at full cost. I put a good dent in fh2 but eventually grew tired of the format. I am guessing this is more of the same with a few twists. Ill play fh2 when I get the bug and maybe get this later. I also still havent played enough of fm6 and really need to play dirt rally some more. Too many racings games for the ocne a week I play

Has anyone used the Xbox One Elite Wireless Controller​ on any of the Forza Games? Does it make much of a difference?

But the car control is totally numb! This is a pure arcade game. At least mention this when bringing up Forza Motorsport which is balanced much more (but not fully) towards realism.

Awesome game, played the demo, just the geography of the game map is waay off lol that would be the only con for me.
Windows Central Newsletter
Thank you for signing up to Windows Central. You will receive a verification email shortly.
There was a problem. Please refresh the page and try again.