Are free web hosting plans reliable?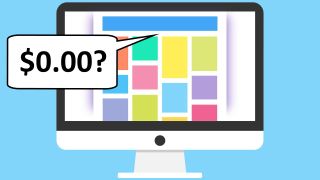 Are free web hosting plans reliable?
Best answer: Most of the time, no. Of the free hosting options available today, the one most worth your time is WIX. But even then, you're going to find the limitations are likely to cause problems eventually.Popular choice: Wix (Free at Wix)Worth a look: 50Webs.com (Free at 50webs.com)
Common limitations with a free hosting plan
If you need a simple website to present to a few people, and you don't expect it to be visited much, putting it on a hosting company's free plan can work. It can also be a good way to practice setting up a website or to test your website design without having to spend money. And, of course, you could always upgrade to a paid plan later.
However, there are limitations; some you may be able to work around, but others are significant. These are the general things you should expect when using a free hosting plan:
Advertising: Expect the hosting company to put ads on your site. Either a banner ad at the top of your web page or a big advertisement that covers your entire web page for a few seconds.
No custom domain: Since it is a big moneymaker, most free plans won't let you use your own domain. Typically, these plans only allow you to come up with a subdomain on the hosting company's domain.
Limited bandwidth: The hosting company may limit the amount of bandwidth that your website can deliver, usually within a month. If you go over your allotment, your website will go down.
Limited web space: Even if you pay, the lowest-tier plan sold by a hosting company will have a limit on how many gigabytes you can store on their servers. Expect this storage space to be even smaller, perhaps just a few gigabytes.
File size limit: The maximum sizes of files you upload for your website may be restricted, maybe less than 1 MB per file. This can put a severe limit if the website you want to put up features, images, or graphics-heavy elements.
Shared hosting: With most free plans, your website shares bandwidth, webspace, and other server resources with other websites that are owned by other user accounts. If online traffic among them becomes heavy, this could slow the performance of your website.
No SSL certificate: An SSL certificate assures visitors of your website that the connection between their browser and the hosting company's servers is secured with encryption. This is denoted with the padlock icon in their browser's URL box. Instead, visitors will see "Not secure" by your website's URL.
Minimal or no customer support: Most free hosting plans won't give you customer support through email, online chat, or over the phone. You'll have to consult your host company's online help section or a user forum.
What should I use instead?
If you are just starting out, Wix can be useful for this since it comes with a website maker. It costs you nothing to try it out. Also, some hosting companies offer exceptions to the limitations above. For example, 50Webs.com lets you use your own domain and won't put ads on your website. But it's best to primarily use a company's free hosting plan to teach yourself how to set up a website or to test out your webpage designs. Otherwise, your website on a free hosting plan give off an unprofessional vibe, may not be secure for visitors, or may not be fast enough.
Of course, in many instances, you can upgrade from a free hosting plan to a paid one if you need to later. Wix and 50Webs.com are also low-cost web hosting companies. After all, companies such as them hope to sell you a paid plan; their free plan is there to rope you in. Wix's paid plans start at $13 per month, and 50Webs.com's start at just $2 per month.
Our pick
A popular choice w/ website builder

Wix's free plan is an excellent way to quickly set up a website or teach yourself how to design one. This hosting company offers a wide selection of website templates to get you started building.
Also recommended
Less popular but worth a look

50Webs.com offers a free web hosting plan that lets you use your own domain. This hosting company is also one of the few that won't put ads on your website.
Get the Windows Central Newsletter
All the latest news, reviews, and guides for Windows and Xbox diehards.