Game Troopers reveals more details on its Windows Phone and Windows 8.1 game plans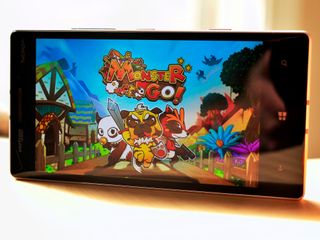 Over the past several months, we have seen publisher Game Troopers come out of nowhere to become one of the biggest names in Windows Phone and Windows 8.1 games, releasing a number of high quality titles for both platforms. They include games like Tiny Troopers, Overkill 3, Monster GO and many more. However, the company isn't resting on its laurels and has plans to release more games for the Windows platform, along with updates for several current games.
Games Troopers CEO Jesus Bosch offers some details on those plans to Windows Central:
Can Microsoft release Project Astoria already?

That will release along with Islandwood and other Projects in VS 2015 when Windows 10 RTMs this month

They didn't say that ...just the 'coming this summer'

This company deserves all our support *_*

They are very serious and dedicated. We need to recognize that.

Indeed. I love everything they've done so far, and I love what their CEO said in the interview above, especially about offering non-F2P titles too. Lines was great. Abyss looks great too. I understand many people love F2P games, but I don't. So it's great to see Game Troopers hitting every mark they need to hit: Xbox-enabled + both F2P and non-F2P options. Microsoft should be sending them bouqets of flowers on a regular basis, for they have almost single-handedly saved Xbox gaming on WP.

Just don't add more achievements on Make it Rain!

Agreed! I only have the 100,000 swipes one left....gona be a pian.

In the app or have they actually synced with Xbox? I finished the game but only got about half to unlock.

I'd prefer they didn't add any achievements - I've deleted each of their games as I've completed them so Make it Rain and What in the World are long since uninstalled from my phone and any progress lost.

I've unlocked all except be guilty ten times. I never get guilty. Anyway ...more achievements would be great :)

What a name - Jesus Bosch!

So Jesus works for Gametroopers then.

Game troopers is an annoying company.

Your comment is the only thing that's annoying

I agree. One of their higher-ups tried to argue with me over Twitter about a review I wrote for Make it Rain. While I like other games in their portfolio, I gave a fairly dismal review to Make it Rain as I can't stand the "tap (swipe) game" genre.

I mean, I haven't read your review, so I don't want to criticize it, but if you wrote a negative review of Make it Rain because it was a tap/swipe game and you don't like tap/swipe games, that's not a fair review. It means you're letting your personal biases about a genre affect your ability to fairly critique a game in that genre. It's like me reviewing a racing game even though I hate racing games and concluding that the game would be better if it weren't for all the racing. A review of Make it Rain should be situated against similar games. Whether the reviewer likes or dislikes tap/swipe games is irrelevant. What's relevant is how Make it Rain compares to other tap/swipe games.

Exactly, as a news reporter/journalist myself, I agree with Coip.

They didn't even make make it rain they just ported it over. But anyway its a really fun game. More money management than swiping.

I'm waiting for Tiny Trooper 2

Their games have a few issues at launch, but they usually update them quickly. I'm glad to read they have much more planned.

Tiny troopers 2 , I'm waiting for ya :D

So that's where the miracle comes from, their CEO is Jesus!

winphone.ir did an interview with GameTroopers' CEO.check that out!waiting,for clash of clans

Jesus Bosch and his Holy Power Drill.

I like their support for the platform. But the crappy full screen ads that pop up incessantly are annoying as hell and makes them look like a crappy company. ​ ​

I really love this company.
Windows Central Newsletter
Thank you for signing up to Windows Central. You will receive a verification email shortly.
There was a problem. Please refresh the page and try again.