Gameloft's Sniper Fury will arrive on Windows and Windows Phone soon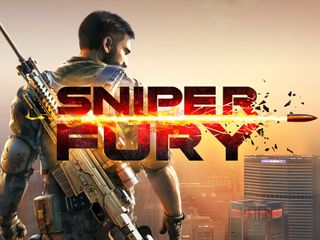 Gameloft continues to be one of the few major mobile game publishers that supports the Windows and Windows Phone platforms. Today it revealed its next game, a shooter title called Sniper Fury that it says comes from the same development studio that released games like Modern Combat 5, Brothers in Arms 3 & Blitz Brigade.
At the moment, Gameloft isn't revealing much about the game, apart from a cinematic trailer and the description below:
Gamers can go ahead and pre-register at Sniper Fury's official website in order to unlock some extra content when the game launches. At the moment, there's no word on a specific release date.
Source: Sniper Fury
Is it already on other platforms?

No. Gameloft mostly does same day releases.

Gameloft the mobile game king. Thanks Gameloft. I'm fan of Gameloft since early asphalt days on S40 and S60

Same here.... Love you GL :) and love your all action packed game... i cant wait for sniper fury... release asap. :)

As long as they don't make it always online

Yeah I'd rather just pay £5-£10 for the game myself. Not a huge fan of free to play games w/ micro transactions. But I think a lot of developers feel they need to go that route because people are generally "cheap" when it comes to mobile games/apps

so much violence these days.

I'm the past there wasn't any. ¬_¬

Hello past, can you tell me some history?

There's always been violence, what are you on about?

And? Video games do not necessarily make people more aggressive.

Yes...less violence, more Sesame Street. Lets raise wussies.

I'm sure it'll be good but will kill the old battery.

And then they'll stop supporting it like they do with most of their games on WP.

Why should they support WP when its very makers don't support it?

Kind of doesn't make sense considering they are actively developing W10M. If they weren't supporting W10M wouldn't even exist.

@eric, Just because they are developing W10M these days doesn't mean it will forever be supported in the future. After all, Windows RT was also being developed at one point - look where it is now. Besides, there doesn't seem to be any coordination between different departments at Microsoft lately, as demonstrated by the lack of consistency in UI even for the same OS. Nobody knows what the heads of different deparments are thinking. Even the CEO once said, "We will need to.. execute against our plans, make some tough choices in areas where things are not working". Oh and Microsoft has released Minecraft story mode for both iOS and Android but not for WP yet!!

Minecraft Story Mode is made by Telltale games, not Microsoft Studios/Mojang.

They are making the game for Windows 10 also. So you are saying that Microsoft doesn't support Windows 10? Windows 10 and Windows 10 Mobile have the exact same store. Any developers that don't support Windows 10 are ignoring hundreds of millions of potential customers and is either financially irresponsible, paid by the competition, or both. That is why I believe that even if Windows 10 Mobile doesn't do too well, the success of Windows 10 will translate into great apps and games for phone.

Hahaha agreed. Just look at oac 2. IOS and android in the spotlight, Windows sacked like a bag of potatoes. They should take a hard look at gametroopers on how it should be done.

Loved Brothers in arms, then had to reset my phone. Such a shame there was no way to backup. Never installed it ever since

another Bulls**t title...

Hope it runs on older phones, like lumia 620.

i have l620 but it's not supported for 512MB ram. In this stage not have any gameloft shooter game for 512MB ram users.

So is this real "soon" or Microsoft "coming soon"™?

Gameloft is bringing the show alright!

I just wish that they make this game a 512mb RAM compactible

They say they used the latest rendering technology as used in Modern Combat 5, which isn't 512MB ram compatible
So I'm quite sure only 1 GB ram and above phones would be supported.
Heck, soon even 1 GB ram phones might not be supported with the latest generation graphics Posted via the Windows Central App

That trailer looks great!

Gameloft is good at introducing news games to the platform but does a very poor job of keeping their games up to date with other platforms. Pastry Paradise has 120 levels on windows phone but according to the faqs on their website its suppossed to have 300. So tell me gameloft where are the other 180 levels?

So this is the phone version of Sniper Elite 3 but without X-Ray gore... I'm gonna wait and see if the actual game graphics look anything like the graphics shown in the "cinematic trailer". Posted via the Windows Central App

Thanks Gameloft keep making games like this.
Windows Central Newsletter
Thank you for signing up to Windows Central. You will receive a verification email shortly.
There was a problem. Please refresh the page and try again.