CCP Games partners with Microsoft to add support for Excel to EVE Online
The partnership is the first of its kind for video games and aims to improve data accessibility for users.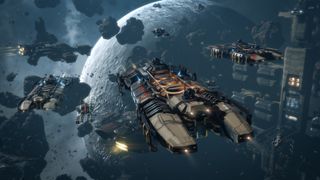 (Image credit: CCP Games)
What you need to know
CCP Games has announced a partnership with Microsoft to bring support for Excel as an add-in to their MMO EVE Online.
The add in is the first of its kind for a video game.
CCP Games hopes that the addition of Excel will bridge the accessibility gap for players who want to keep track of stats and data in the massive game.
EVE Online is free to play and CCP Games are celebrating the game's 20th anniversary throughout 2023.
---
This year Icelandic based development studio CCP Games is celebrating the 20th anniversary of their massive and popular MMO, EVE Online. As part of the celebration, CCP Games has announced a partnership with Microsoft to bring add-in support for Microsoft Excel to EVE Online. This partnership marks a first for the video game industry, and CCP Games hopes that the add-in will transform the way players analyze and visualize the data they collect in game resulting in new strategies and experiences.
The add-in for EVE Online was developed in collaboration between CCP Games and the Excel team at Microsoft, including in-house capsuleers who proved to be invaluable to the project. The Excel add-in will provide valuable in-game data to players via a fluid and seamless UI that integrates perfectly with Excel. Players will be able to use that valuable information to adjust their in-game strategy dynamically which will change the tides of war when it comes to managing frontline warfare, maximizing profits, and ultimately taking over space itself.
The world of EVE Online is incredibly competitive, and the players of that world already know that good data that is easy to read and analyze can make or break your strategy. Many competitive players already use spreadsheets to gain insight into their in-game activities already, but the inclusion of the Excel add-in will further maximize the way players can interact with the information. Players can expect the add-in to affect daily productivity in a variety of ways depending on the playstyle with which they approach the MMO.
Manufacturers: Enhance production efficiency, identify profit margins, and uncover business opportunities.
Miners: Make informed decisions about mining operations and optimize profits by calculating the value of mined asteroids.
Haulers: Streamline cargo volume determination, assess cargo value, and maximize transportation profits.
Enforcers: Keep track of bounties, mission rewards, and hourly earnings to identify the most lucrative activities.
Explorers: Track earnings, item collection, and progression in the vast universe of New Eden.
PvP Combatants: Monitor kills, losses, loot value, ship usage, and the outcomes of encounters.
Corporation Leaders: Gain essential insights into member activity, roles, finances, and standings.
All Players: Understand in-game actions and track progress over time with an aggregate overview of all character assets.
While the Excel add-in for EVE Online may be the first of its kind, Microsoft and CCP Games have previously partnered together to create a JavaScript API that allowed players to export their data from EVE Online into Excel.
If you would like to try out the EVE Online x Excel collaboration, you can do so by downloading the game for free from the EVE Online website. EVE Online is currently only available for PC.
Get the Windows Central Newsletter
All the latest news, reviews, and guides for Windows and Xbox diehards.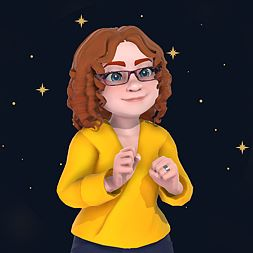 Cole is the resident Call of Duty know-it-all and indie game enthusiast for Windows Central. She's a lifelong artist with two decades of experience in digital painting, and she will happily talk your ear off about budget pen displays.