Diablo 4 devs issue emergency patch after players were detected having too much 'fun'
People having fun? Not on our watch.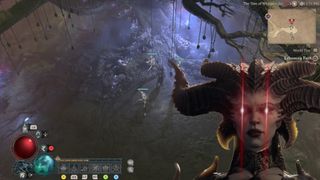 (Image credit: Jennifer Young - Windows Central)
What you need to know
Blizzard dropped a hotfix on July 25 to a bug in the game that allowed players to drop the same cache from the Tree of Whispers multiple times to complete an objective on the Season journey.
The bug was not game breaking or affected the games economy, leading people to question why Blizzard are so fast to fix any fun bugs in the game, and not the pressing ones that actually cause players concern.
---
Read more
-Diablo 4 full review
-Diablo 4 Season 1 'of the Malignant' all info
-Diablo 4 Patch 1.1 Notes
-Diablo 4 Players are angry, why?
The Diablo 4 devs have had a rocky few weeks, after releasing a patch that was widely disliked by the fan base and causing an outrage that I haven't seen since the Diablo Immortal announcement. Last week, the devs held a Campfire Chat to address some of the concerns and explain their vision and goals for Diablo 4 in the long term.

To make matters worse, Blizzard also fixed a bug this week that allowed players to drop the same cache from the Tree of Whispers multiple times and complete the Grim Reward objective in Chapter 3 of the Season Pass. This bug was considered harmless and fun by many players, who enjoyed the extra rewards and progress they could get from it. Some players even argued that this bug was a good thing, as it helped them finish the Season Journey faster and move on to other games. By fixing this bug so quickly, while leaving other more serious issues unresolved, Blizzard has shown once again that they are out of touch with their fan base and have no sense of fun.
Chapter 3 - Get 10 Tree Caches EZ from r/diablo4
The Tree Of Whispers is not to be trifled with
The Tree of Whispers is a mysterious entity in Diablo 4 that feeds on the souls of the dead. To complete quests for the tree, you must collect Grim Favors from different regions of the game world. Collecting 10 Grim Favors rewards you with a cache of ill-gotten goods for your trouble. In Diablo 4's first season, Season of the Malignant, one of the chapter steps to completion is to collect 10 of these caches. This is something that you would easily do over the course of the end-game content anyway, and in fact, I recommend that you do it if you want to level up fast.




However, it wasn't long before those cunning folk over at the Diablo 4 subreddit found an exploit. You didn't need to collect 100 Grim Favors and open 10 caches. You could simply drop the same cache on the floor and pick it up again a total of 10 times, and the step would complete for you. You could then move on to other obstacles to the end goal of completing the season.

One plot beat in the campaign of Diablo 4, is that you mustn't try to cheat the Tree of Whispers, and doing so can result in dire consequences, you could say that Blizzard has saved us from a much worse fate.
Blizzard swoop in to stop the party
On July 25, the alarm bells at Blizzard HQ must have been ringing at the sound of players having a good time, so in they swooped to fix what really is a harmless time-skip in the game.
The subreddit has a running joke that Blizzard is always watching, and that they will take away any bug that gives players an advantage or enjoyment. Some of the comments on the exploit post were "I need these people to stop posting this asap", "STOP.DELETE THIS!" and "Sweet, everyone is posting this so it goes to the top of Blizzards list."

They were right to be worried, as Blizzard proved them right by fixing the exploit. This is not the first time that Blizzard has done this. Another recent example was the accidental drops of Uber Uniques from Helltide chests, which gave players a chance to get some of the rarest and most powerful items in the game, such as Harlequin Crests. Blizzard quickly patched this bug as well, depriving players of the thrill of finding these items.


Over at blizz from r/diablo4
There were some positive fixes too
Patch 1.1.0c bought some needed fixes too, namely:
bugs with Malignant Hearts and their interactions causing players to stun themselves
issues with movement on specific controllers
extra step added to confirm purchase of Premium Battle Pass
multiple crash fixes
Fix to Werebear and Werewolf fur that was causing them to be as bright as My Little Pony characters
So it wasn't all bad, has not painted Blizzard in a great light. Diablo 4 is under a lot of scrutiny right now, as it is the first Diablo title that is marketed as a live service game. This means that the developers have to constantly update and improve the game, based on the feedback and expectations of the players. The launch of Diablo 4 was very successful, but it also raised the bar for the quality and performance of the game. The developers have to show that they are capable of maintaining and enhancing the game, without ruining the fun and balance of it.
Windows Central's Take
Did I use this exploit? You better believe I did. Will it speed up my completion of the Season Journey? Probably not, but for a couple of minutes it was a fun little quirk of the game before I got back to doing actual quests. I understand that the developers want to fix the bugs in the game, and that they want us to play the game as they intended. They want us to collect 10 caches by doing bounties, not by dropping the same one over and over. They want us to earn more loot and experience by playing the game, not by exploiting it. However, I also think that they are too quick to fix the harmless and enjoyable bugs, while ignoring the more serious and annoying ones. It feels like they are scolding us for having fun, instead of rewarding us for playing their game. As fans, we have many requests and suggestions that would make the game better, but we are told that we have to wait for Season 2 or 3 to see them implemented.

Personally, the more I play of Season 1, the more I think they should have waited until they had made certain fixes and gameplay improvements before we even started having Seasons. I love Season gameplay, and I have written about the very subject of why it is integral to the Diablo experience, but with things like leaderboards and extra stash tabs missing among other things that made Diablo 2 and Diablo 3 seasons enjoyable, I wish they had just left Seasons in the oven for a few more months, it would have avoided many of these growing pains.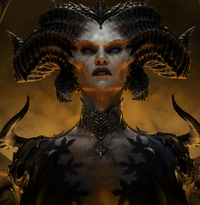 Diablo 4: Ultimate Edition
Hell hath no fury like a Mother scorned. Lilith is coming and will accept your purchase of the Ultimate Edition as tribute.

Buy on: Xbox|PC(Battle.net)
Get the Windows Central Newsletter
All the latest news, reviews, and guides for Windows and Xbox diehards.
Jen is a News Writer for Windows Central, focused on all things gaming and Microsoft. Anything slaying monsters with magical weapons will get a thumbs up such as Dark Souls, Dragon Age, Diablo, and Monster Hunter. When not playing games, she'll be watching a horror or trash reality TV show, she hasn't decided which of those categories the Kardashians fit into. You can follow Jen on Twitter @Jenbox360 for more Diablo fangirling and general moaning about British weather.