Layers of Fear demonstrates the power of Xbox Series X
There's still hope for 'next-gen' on consoles as Layers of Fear shines on Xbox Series X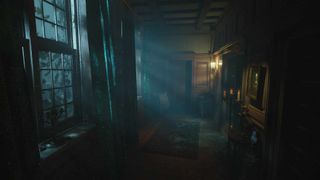 (Image credit: Windows Central)
Layers of Fear might not feature 1000 explorable planets, but its stunning visuals left me stoutly optimistic about the future of video games on the Xbox Series X.
The transition from Xbox One and PS4 to Xbox Series X|S and PS5 has been subtle and somewhat slow compared to previous generations. Improved raw hardware power, speedy SSDs, and high framerates stood as the digestible points of distinction with these shiny new consoles. However, with marque titles like Halo Infinite, Elden Ring, and God of Wark: Ragnarok developed with previous-generation tech in mind, players have eagerly awaited games that wholly realize the potential of 'next-gen.'
While it occasionally feels like we just unboxed our Xbox Series X consoles, we are quickly approaching year three of the current console generation. What's even wilder is that we're barely beginning to see proper Xbox Series X|S exclusive releases. Third-party standouts such as A Plaque Tale: Requiem and Gotham Knights join the relatively small club alongside recent offerings like Redfall and Hi-Fi Rush. Unfortunately, the lack of 60fps performance modes for many of these titles, compounded by the confirmation of a locked 30fps target for Starfield, has players concerned about the capabilities of their consoles.
Noteworthy examples like Starfield will undoubtedly dominate the conversations, and Bethesda has opted to forgo 60fps for scope, scale, and fidelity. These development realities might discourage engaged gamers who expected 60fps to be the standard with modern hardware. Despite the disappointment and skepticism from community members, there are confident examples that beautifully demonstrate the power and promise of next-gen consoles.
Layers of Fear shines on Xbox Series X
I've spent the last week exploring the haunting environments of Layers of Fear on Xbox Series X. This reimagined horror anthology combines Layers of Fear, Layers of Fear 2, all the previously released DLC, and brand-new chapters designed to unify the narrative into one overhauled package. Initially titled Layers of Fears, the Bloober Team and development partner Anshar Studios completely rebuilt the Layers of Fear saga in Unreal Engine 5. While the original entries garnered enthusiasm from passionate horror fans, the updated Layers of Fear is better in every conceivable way.
I completely understand that 'walking simulators' (as labeled by critics who detest the lack of traditional combat in the narrative-focused sub-genre) are divisive. While I frequently appreciate this creeping, methodical pacing in horror games, I also know it's always way more fun to blast demons and ghouls with a shotgun. Layers of Fear might not feature robust action sequences, inventory management, or engaging dismemberment. Still, its environments are bursting with intricate details and remarkable atmospheres.
Layers of Fear doesn't currently support a photo mode, but that doesn't stop every single frame in this paranormal outing from being photo-worthy. From nostalgic, dream-like corridors with pronounced rays of golden sunlight softly peeking through sheer curtains to somber, dimly-lit studies with darkness and dust permeating the air, Layers of Fear potently and effectively brings its environments to life. Unreal Engine 5 empowered the teams to enrich the visual presentation in Layers of Fear with crisp texture quality, commendable object density, and expressive, dynamic lighting.
This impressive horror title from Bloober Team and Anshar Studios presents diverse locations that feel lived in and believable. You can spend hours examining every artifact and personal item displayed in Layers of Fear. This connection to the game world heightens the overall immersion. Rarely do set pieces or decorations come across as arbitrarily placed, and there's a meticulous sense of purpose to the staging of each scene. From the moment you step inside the introductory mansion's disquieting foyer, you're enraptured by the stories and memories artfully hidden in the objects around you.
Don't count 'next-gen' consoles out
Every Layers of Fear screenshot featured in this article was captured in Performance Mode on Xbox Series X. Previous generations would have never enabled console players to experience a game with graphical fidelity on this level at a buttery smooth 60fps. There are fundamental design differences between titles like Layers of Fear and Starfield. As video game worlds become increasingly ambitious, there will certainly be compromises regarding console resolution and framerate. However, console players are still enjoying features and technology that wouldn't be possible on Xbox One or PS4.
The discourse surrounding the Xbox Series X|S and PS5 hardware suggests we are quickly spiraling towards 30fps standards for upcoming games. I do not doubt that we'll continue to see developers target 30fps on console. Still, based on my experience with Layers of Fear, I confidently believe a large percentage of games will push next-generation ideas at 60fps on Xbox Series X|S. And if you're still on the fence about Layers of Fear, plenty of other outstanding horror titles are available on Xbox Game Pass.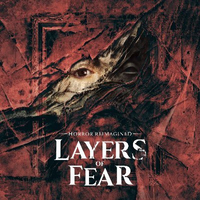 Layers of Fear
Relive the entire Layers of Fear saga rebuilt from the ground up in Unreal Engine 5. These nightmarish titles have never looked better.
Buy from: Xbox
Get the Windows Central Newsletter
All the latest news, reviews, and guides for Windows and Xbox diehards.
Miles Dompier is a Freelance Video Producer for Windows Central, focusing on video content for Windows Central Gaming. In addition to writing or producing news, reviews, and gaming guides, Miles delivers fun, community-focused videos for the Windows Central Gaming YouTube channel. Miles also hosts Xbox Chaturdays every Saturday, which serves as the Windows Central Gaming weekly podcast.