Nacon launches RIG 600 PRO Dual Wireless gaming headset
A new dual-audio wireless headset for Xbox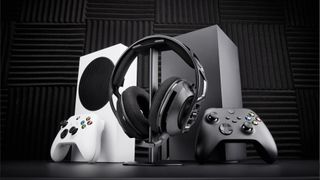 (Image credit: Nacon)
What you need to know
NACON has announced a new RIG PRO series headset, the RIG 600 PRO HX for Xbox and HS for Playstation.
The two wireless headsets will be released on September 18, compatible with Nintendo Switch, Steam Deck, and mobile devices.
The headsets are priced at $99.99 in the US, with an Urban Camo edition exclusive to Walmart.
---
Nacon has announced a new addition to its popular RIG PRO range in the RIG 600 PRO HX Headset for Xbox. We love RIG headsets at Windows Central due to the lightweight and comfortable design and this newcomer shouldn't be an exception. Perhaps this model will make it onto our list of absolute Best Xbox headsets?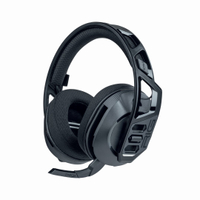 Nacon RIG 600 PRO HX Headset for Xbox

Enjoy dual-wireless connectivity from your Xbox headset with easy switching between Game, Bluetooth and Dual-Mode with this lightweight headset. Available now in Black, or Urban Camo exclusive to Walmart.

Order from Amazon | Best Buy | Walmart (Urban Camo)
The RIG 600 PRO HX is made to be wirelessly compatible with Xbox consoles (with an HS model for Playstation) and uses a low-latency 2.4Hz USB-C adapter, and can also connect to your phone or tablet with Bluetooth 5.1 simultaneously and switch seamlessly between game audio and phone calls. My favorite use for dual-mode audio headsets like this is to play a game while listening to a podcast, and it's a feature I'm used to only seeing at a higher price point so I'm glad Nacon is bringing the tech at around $100. The RIG 600 PRO HX should also work perfectly with Steam Deck and Nintendo Switch if you have multiple gaming devices, and will be a handy accessory if you want to cloud game on your mobile with one of the best cloud controllers for Xbox Cloud Gaming.
The RIG 600 PRO HX isn't just about multi-connectivity, Nacon also boasts its sound prowess with bass-boosted 40mm high-sensitivity drivers for balance and powerful game audio. The headset also has a chat-optimized microphone that folds away discreetly into the earcup when not in use, and flips to mute when you need some privacy.
The main attraction with the RIG range of headsets for me is how incredibly lightweight they are, and thus comfortable over long periods. The RIG PRO HX should be of a similar calibre in this field as it weighs only 240 grams and has snap-to-fit earcups in a breathable fabric. It also has the cushioned and flexible headband as featured on NACONs other headsets, that's virtually unbreakable.
Being wireless you'll need a decent battery life and easy charging solution, so thankfully the RIG 600 HX PRO advertises a 24 battery life when used with Bluetooth, and 18 hours with the wireless USB dongle. Charging comes from an included USB-C wire that you can plug into your Xbox.

The NACON RIG 600 HX PRO is available to buy directly from Nacon and other third-party retailers like Amazon, Walmart and Best Buy from today.
Get the Windows Central Newsletter
All the latest news, reviews, and guides for Windows and Xbox diehards.
Jen is a News Writer for Windows Central, focused on all things gaming and Microsoft. Anything slaying monsters with magical weapons will get a thumbs up such as Dark Souls, Dragon Age, Diablo, and Monster Hunter. When not playing games, she'll be watching a horror or trash reality TV show, she hasn't decided which of those categories the Kardashians fit into. You can follow Jen on Twitter @Jenbox360 for more Diablo fangirling and general moaning about British weather.