Blizzard: Prepare for large Diablo 4 beta queues
Stay awhile, and wait in line.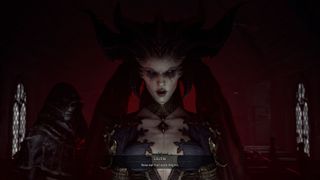 (Image credit: Jennifer Young - Windows Central)
What you need to know
The Diablo 4 Open Beta runs from March 24-26 for all players, and the first day of last weekend's Beta was wrought with long queue times.
Blizzard has asked eager players to be patient as they expect unprecedented traffic on the servers when the Open Beta goes live later today.
---
The Diablo 4 Early Access Open Beta last weekend was a roaring success, but it didn't go without a hitch. On Friday as fans steamrolled onto the servers the game was plagued with lengthy queue times. Fans shared their woes on social media, some stuck in neverending authentication queues. Unfortunately, it seems that this weekend will be just as, if not more popular, as Diablo 4 beta opens up to all players not just those with pre-order access. Blizzard has jumped in ahead of the weekend to let everyone know to temper their expectations and be patient as they stress-test the servers to their limit.
As we prepare to open the gates to Sanctuary, we'd like to remind our players that the #DiabloIV Open Beta is a test to ensure a smooth launch.We expect unprecedented traffic and queue times as a result. We appreciate your patience & understanding.📜: https://t.co/Q4Q3ManehgMarch 23, 2023
Hell has a waiting room
As the gates to Diablo 4 open to the public later today at 12pm EDT, Blizzard have warned there will be a queue to get in. They are anticipating a lot of traffic during peak regional times and at launch times. Most importantly players need to be patient and not leave the queue as this will reset their progress.

If you find yourself in an authentication screen, this is also the queue! It's merely one of Lilith's many tricks and you shouldn't let it deter you from your wait. We have a handy list of known bugs for the Open Beta that you may want to check out in anticipation for another wild weekend in Sanctuary.
This weekend is particularly exciting as in addition to Barbarian, Sorceress and Rogue that were available for testing in Early Access, we will be able to play Necromancer and Druid. This will no doubt be of interest to those who already had the pleasure of playing last weekend so further aggravate waiting times. By Saturday though, queues were a lot more reasonable and I personally was waiting less than 2 minutes to get into a game, so fingers crossed the calm comes after the storm this weekend too.

If you're not sure what to play when the servers go live later today, check out our dedicated page for Diablo 4 which includes more information on all the classes at your disposal.
Best to set some expectations early but any issues this weekend are better found now than at launch. Please be patient with us as we expect a lot of players joining to help test our game and infrastructure. Thank you for helping us make Diablo IV the best it can be! #NecroMain https://t.co/kocaswsOzOMarch 23, 2023
When does the Open Beta go live?
The Open Beta goes live today, March 24 at 12 pm EDT (9 am PDT, 4 pm GMT, and 5 pm CET). It will run to March 26 at 3 pm EDT (12 am PDT, 7 pm GMT, and 8 pm CET). See you in Sanctuary.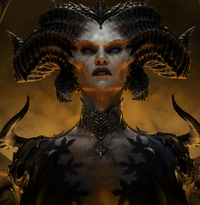 Diablo 4: Ultimate Edition
The Ultimate Sacrifice from your wallet to our Blessed Mother, the Ultimate Edition of Diablo 4 comes with a bunch of cosmetics, the Premium Battle Pass and 20 tier skips.
Buy on: Xbox|PC(Battle.net)
Get the Windows Central Newsletter
All the latest news, reviews, and guides for Windows and Xbox diehards.
Jen is a News Writer for Windows Central, focused on all things gaming and Microsoft. Anything slaying monsters with magical weapons will get a thumbs up such as Dark Souls, Dragon Age, Diablo, and Monster Hunter. When not playing games, she'll be watching a horror or trash reality TV show, she hasn't decided which of those categories the Kardashians fit into. You can follow Jen on Twitter @Jenbox360 for more Diablo fangirling and general moaning about British weather.