Monster Hunter: Rise and 18 other games headed to NVIDIA GeForce NOW in March
New games coming to the popular video game cloud streaming service this month.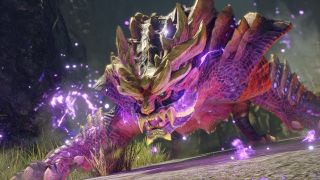 (Image credit: Future)
What you need to know
NVIDIA GeForce NOW is a cloud streaming service for video games.
The March lineup of new games added to the service has been revealed.
In total, 19 games are coming to GeForce NOW this month.
Since its inception in 2020, NVIDIA GeForce NOW has been a very popular video game cloud streaming service for PC, Mac, and mobile devices. It continues to impress by bringing additional games and updates to users each month. Today, NVIDIA revealed that 19 titles will be joining the GeForce NOW library in March starting with four games releasing this week.
Games coming to GeForce NOW this week
NVIDIA is wasting no time and will release three games into GeForce NOW sometime this week. These new additions are:
Monster Hunter Rise
Players step into the role of monster hunters and find themselves in Kamura Village. Here, the people's lives revolve around taking down enormous creatures and trying to keep "The Rampage" at bay, a foretold calamity involving hordes of monsters.
You'll take on various missions in Monster Hunter: Rise to defeat the game's many massive beasts. These missions can be done solo or you can play online with others. There are 14 different weapons and each takes time to master, but that means each player can bring their own unique fighting style to the hunt.
As you are victorious, you can loot and gather the necessary materials to improve your weapons and armor. Then you can head out again on another hunt to take down monsters that are even more powerful. Eventually, you'll be strong enough to face Magnamalo, Monster Hunter Rise's flagship monster.
Voltaire: The Vegan Vampire
This lighthearted title is actually an action roguelike mixed with a farming sim. As Dracula's youngest son and black sheep of the vampire world, you've rebelliously determined to prove that you can forsake blood in favor of living off of plants in Voltaire: The Vegan Vampire. Daddy vampire isn't happy about this, so you'll tend your crops during the day and then defend them from his minions at night.
There are plenty of different plants to acquire as you explore around, so you can expand your farm. You'll also uncover new abilities and grow stronger as you successfully defend your crops. If you get overpowered and give into your bloodlust, you can always start up your diet again and see how long you can last.
Rise of Industry
Although it might look like a city building sim at first glance, Rise of Industry is actually a mixture between a business sim and a strategy game. Your goal is to create effective and efficient production routes while growing your company. However, unexpected things might come your way and you'll need to make the proper changes to overcome these challenges.
Games coming to GeForce NOW later this month
There are also 16 additional video games coming to the NVIDIA GeForce NOW library throughout the month of March.
Hotel Renovator — Decorate and create the hotel rooms of your dreams in this laidback simulator. (March 7)
Clash: Artifacts of Chaos — After discovering a strange creature, a proficient martial arts user named Psuedo determines to protect it in this action adventure. However, it seems there's more to this creature than meets the eye. It's even attracted the attention of very powerful people. (March 9)
Figment 2: Creed Valley — When nightmares spread throughout the land, it's up to Dusty to set things right. Players will control Dusty while solving puzzles, fighting bosses, and exploring fantastical locations. (March 9)
Monster Energy Supercross - The Official Videogame 6 — Race around the track while taking part in this dirt bike Championship. The Career mode even has you learning from Jeremy McGrath, one of the most popular Motocross champs. (March 9)
Big Ambitions — This game lets you live out your entrepreneurial dreams as you start with nothing but can work to build up a profitable business in New York City. (March 10)
The Legend of Heroes: Trails to Azure — The Special Support Section from the previous Trails from Zero game are back and facing new challenges. While political tensions rise, you and your team will have to fight monsters and gain more power in this JRPG. (March 14)
Smalland: Survive the Wilds — This open-world multiplayer survival game has you taking on the part of a small being who must fight to survive. You'll face ants, wasps, spiders, and more while trying to gather materials, craft useful objects, and build a safe place to live. (March 29)
Ravenbound — Taking cues from Scaninavian folklore, this action roguelite has you working to free the imprisoned gods while playing as a Vessel to the Raven. While there is permadeath, the power you accumulate carries over to other Vessels so you can grow stronger over time. (March 30)
DREDGE — Team17's fishing adventure is all about working to haul in a good catch so you can make money. Use your earnings to upgrade your ship and discover what mysteries lie in the ocean. (March 30)
The Great War: Western Front — A real time strategy game (RTS) that is set during World War 1. Choose what faction to play as and then see how your choices determine history. (March 30)
System Shock — This is a full blown remake of a 1994 sci-fi game of the same name. A malicious AI named SHODAN from the Citadel Station mutated the crew and wants to do the same to Earth. It's up to you to blast through her forces and save humanity. (Date unknown)
Amberial Dreams — Control a small ball as you bounce and roll along challenging platformer levels. You can even create your own courses for others to experience. (Date unknown)
Disney Dreamlight Valley — A strange power has overtaken Dreamlight Valley and the Disney characters that inhabit it have lost their memories. While attempting to fix everything, you'll get to meet your favorite Disney characters, cook food, decorate your house, craft items, and more in this fun life sim. (Date unknown)
No One Survived — In this highly-rated open-world zombie shooter, you need to work with other players to mow down advancing enemies and survive. There are materials to gather, forts to build, and of course the undead to defeat. (Date unknown)
Symphony of War: The Nelphilim Saga — This tactical strategy game plays a bit like Wargroove. You take charge of several units on a battlefield and determine their actions while trying to be victorious against opponents. (Date unknown)
Tower of Fantasy — Explore a sci-fi world in this MMORPG that features a strong anime style. Humans now live on the planet Aida and must take on various missions in order to survive. There are dozens of different weapons and plenty of enemies to take down. (Date unknown)
GeForce NOW content expansions
Battlefield 2042: Season 4 — An additional map, new specialist weapon, and vehicle are added to the existing game.
Destiny 2: Lightfall expansion — Experience a brand-new campaign, a six-player raid, the Strand subclass, new gear and weapons, and more.
NVIDIA GeForce NOW will continue to add more games to the cloud streaming service as time goes on. For now, these 20 additional titles and two game content expansions are helping to broaden the current library. GeForce NOW is available for PC, Mac, Android, and iOS devices. You can activate a membership from NVIDIA's website and start playing these games today.
NVIDIA's cloud game streaming service is one of the best available today, delivering lag-free gaming at 1080p/60 FPS. The best part about the service is that you don't need a high-end machine to run it, so there's a good chance you're already set. The $5 monthly plan also makes it an immediately enticing option for seasoned gamers.
Get the Windows Central Newsletter
All the latest news, reviews, and guides for Windows and Xbox diehards.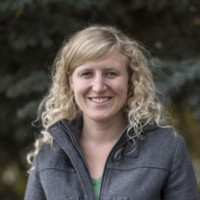 Self-professed gaming geek, Rebecca Spear, is one of Windows Central's gaming editors with a focus on Xbox and PC gaming. When she isn't checking out the latest games on Xbox Game Pass, PC, or Steam Deck; she can be found digital drawing with a Wacom tablet. She's written thousands of game guides, previews, features, and hardware reviews over the last few years. If you need information about anything gaming related, her articles can help you out. She also loves testing game accessories and any new tech on the market.