The insane Diablo 4 marketing campaign has no chill
Billboards are for normies.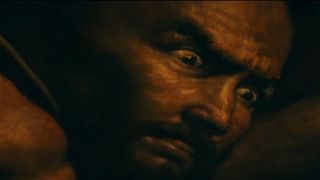 (Image credit: Blizzard Entertainment)
What you need to know
Blizzard has today released a video showcasing an incredible 160-foot length mural on the roof of The Chapelle des Jesuites cathedral in France.
The painting depicts an image of conflict and features Diablo 4 antagonist Lilith, but fans can enter a sweepstake to win their own depiction in the mural.
The associated ad to promote sales prior to the Open Beta of Diablo 4 was voiced by A-List actor Charles Dance.
---
The Diablo 4 marketing campaign has been quite a sight to behold. Not content with a release date reveal featuring Halsey at the Game Awards, and a Hells Ink Tattoo tour promoting fans to sacrifice their flesh for an Open Beta key, Blizzard has now taken to painting an entire French cathedral ceiling with a gothic mural dedicated to the conflict between the 'good guys' and the game antagonist Lilith. A billboard would have sufficed, but what's goth about that?
A Dance with Death
The trailer opens with a toll of cathedral bells, and we are treated to the dulcet tones of Charles Dance, most famous for playing Tywin Lannister in Game of Thrones. Dance opens the spectacle with "Hatred has returned, and she shall not relent until she has corrupted us all." In Diablo lore, Lilith is the daughter of Mephisto, one of the Three Prime Evils aka The Lord of Hatred. If you weren't sure if we are to fear Lilith, this trailer confirms that yes, be afraid.

The trailer shows glimpses of 20 individual paintings that together form a 160-foot spectacle on the roof of the Chapelle des Jesuites cathedral in Cambrai, France. It ends with a reminder (or perhaps a threat) that the Open Beta is coming on March 17 and you need to pre-order Diablo 4 to get access.
Renowned artist Adam Miller led a team of artists to paint each individual piece of the work onto 2,400 square foot of canvas, which was then fitted to the ceiling to make up the final image. However, they're not done yet. Those who reach level 25 in the upcoming Open Beta of Diablo 4 can enter a sweepstake to earn their chance at being immortalized on the mural with Lilith herself. Quite a prize.
Delivering the darkness
The behind-the-scenes video, also released today, goes behind the inspiration for this epic marketing stunt. Diablo 3 received some criticism from fans for being 'too colorful' and not embodying the dark, oppressive feel of the first two games. With Diablo 4 it's clear Blizzard is keen to shed that image and in fact, John Mueller (Diablo 4 Art Director) states they are committed to "delivering on the fantasy of a dark, gothic, medieval world."

The cinematics and gameplay we've seen so far really deliver this vibe, so there are high hopes for the full release in June.
The marketing campaign is really in full force in anticipation of the Open Beta, and it's clear Blizzard wants as many people as possible to experience their new vision for the Diablo series.

Just last month Diablo 4 made an unlikely appearance at Milan Fashion Week, with Diablo-inspired designs being displayed on the catwalk from fashion house Han Kjøbenhavn. If you've never heard of Diablo before, Blizzard is damn sure you will be fully acquainted with the world of Sanctuary before June 6, 2022.
When is the Diablo 4 Open Beta?
If you have been living under a rock, and are one of the few that Blizzard hasn't managed to snare with its high-octane marketing, here are the Open Beta dates for Diablo 4.
March 17-19 for players who have pre-ordered Diablo 4
March 24-26 for everyone else

During the Open Beta you will be able to access the Prologue of Diablo 4, and play through Act 1. There are rewards available for hitting level 20 that can be carried over to the full release, including an adorable baby wolf backpack, and the max level you can reach is level 25.

Progress will not carry over to the full release, but your rewards will, and a lucky sweepstake winner will get their face painted on the roof of a cathedral — a fitting tribute.
The Open Beta will be available on Windows PC, Xbox Series X|S, Xbox One, PlayStation 5, and PlayStation 4. If you want Early Access to the Open Beta on March 17-19 and you are yet to order Diablo 4, use our link below to get your pre-order in.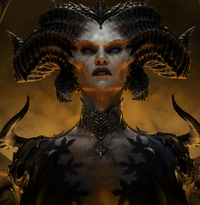 Diablo 4: Ultimate Edition
The Ultimate Sacrifice from your wallet to our Blessed Mother, the Ultimate Edition of Diablo 4 comes with a bunch of cosmetics, the Premium Battle Pass and 20 tier skips.
Buy on: Xbox|PC(Battle.net)
Get the Windows Central Newsletter
All the latest news, reviews, and guides for Windows and Xbox diehards.
Jen is a News Writer for Windows Central, focused on all things gaming and Microsoft. Anything slaying monsters with magical weapons will get a thumbs up such as Dark Souls, Dragon Age, Diablo, and Monster Hunter. When not playing games, she'll be watching a horror or trash reality TV show, she hasn't decided which of those categories the Kardashians fit into. You can follow Jen on Twitter @Jenbox360 for more Diablo fangirling and general moaning about British weather.