When does Diablo 4 Open Beta start?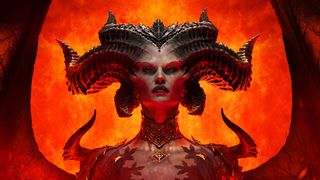 (Image credit: Blizzard Entertainment)
What you need to know
The Diablo 4 Open Beta runs from March 17-19 for pre-order customers, and March 24-26 for all other players.
You'll have access to the Prologue and Act 1 of Diablo 4, and be able to level up to 25.
There's a special reward in the full game if you reach level 20 in the beta.
We got more information on February 28 in a developer live stream.
---
It's been a great few months to be a Diablo fan, we've had a Diablo 2 new season launch, and shortly after that the Diablo 3 Season 28 kicked off with some of the wildest changes ever. Not content with all this incredible news, this weekend saw the announcement of the Diablo 4 beta coming in just a few weeks. A live stream during the IGN fanfest showcased a brand new Diablo 4 trailer and the start dates of not one but two open betas.
We'll dive into what is accessible when, but note that if you haven't yet preordered Diablo 4, you'll want to rectify that very soon if you want to make the most of your time with the beta.
Dates for the Open Beta of Diablo 4
You'll be able to pre-load the Diablo 4 open beta starting on March 15 at 9:00 a.m. PT / noon ET if you have the game preordered.
If you haven't preordered yet, downloads for the open beta will be accessible on March 22 at 9:00 a.m. PT / noon ET.
From there, the time you'll be able to start playing depends on whether or not you have the game preordered:
March 17-19 for players who have pre-ordered Diablo 4
March 24-26 for everyone else

What will I be able to do during the Diablo 4 Open Beta?
Blizzard has stated that the Open Beta will give us access to the Prologue of Diablo 4, and Act 1. We will be able to advance to level 25 during the open beta. Should you have access to the pre-order weekend your progress will carry over to the following weekend, however any progress will be lost upon the release of the full game on June 23. Rod Fergusson, head of the Diablo franchise at Blizzard Entertainment, initially hinted that reaching level 20 in the Open Beta will reap a reward of some form to carry forward with you into the full game.
This was later revealed to be a cute wolf pup backpack item in Diablo 4, so anyone that wants to earn it will need to spend a good amount of time in the beta.
Right ahead of the beta going live, Blizzard Entertainment shared that the open beta will take place in the Fractured Peaks. Ashava, a world boss, will be showing up at specific times for players to band together and challenge her. Here are the the times and dates to fight Ashava during the open beta:
March 18: 10:00 a.m., 12:00 p.m., 10:00 p.m., and midnight PT.
March 25: 10:00 a.m., 12:00 p.m., 10:00 p.m., and midnight PT.
I can't wait to show you what you get in the launched game if you hit level 20 in the Beta. Hope to see you in Sanctuary! https://t.co/jr1N7E8gDPFebruary 18, 2023
The new trailer shown on Saturday was markedly different from prior Diablo 4 cinematics, with a new character shown wandering around the first zone that will be available to us, the 'Fractured Peaks.' In a surprising reveal, it was stated that this trailer was an example of how the player character will appear in the cut scene cinematics. This is a first for the Diablo series, with the engine being so advanced it can now be used for in-engine cutscenes.
How do I access the Diablo 4 Open Beta?
The Open Beta will be available on Windows PC, Xbox Series X|S, Xbox One, PlayStation 5, and PlayStation 4. If you want Early Access to the Open Beta on March 17-19 and you are yet to order Diablo 4, use our link below to get your pre-order in.

Following this you will be sent a Beta Early Access code for Diablo 4 that you will be able to redeem for your chosen platform.
Go to diablo.com/beta and log in to your Battle.net account, you will need to create one if this is your first time.
Enter your special code and select your gaming platform and region, click Redeem.
You should see a Success page, and PC players will be given access at this stage.
If you are requesting access for console, another code will be emailed to you closer to the start date of the Open Beta.
Inarius Premium Statue
Followers of our Diablo 4 content may be wondering if our Editor Jez Corden, who fell victim to Lilith's spell and purchased the $600 statue, will again find himself under Blizzard's influence and shell out the terrifying sum of $1100 to purchase her counterpart, the Statue of Inarius which was announced at the same time as the Open Beta.
At the same height as the Lilith effigy, we think it would look right at home next to the Daughter of Hatred, but for now, he's keeping his wallet firmly closed. Watch this space though for the inevitable...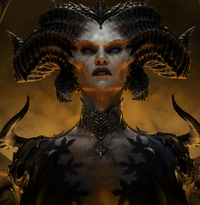 (opens in new tab)
Diablo 4: Ultimate Edition
The Ultimate Sacrifice from your wallet to our Blessed Mother, the Ultimate Edition of Diablo 4 comes with a bunch of cosmetics, the Premium Battle Pass and 20 tier skips.
Buy on: Xbox (opens in new tab)|PC(Battle.net) (opens in new tab)
Windows Central Newsletter
Get the best of Windows Central in your inbox, every day!
Jen is a News Writer for Windows Central, focused on all things gaming and Microsoft. Anything slaying monsters with magical weapons will get a thumbs up such as Dark Souls, Dragon Age, Diablo, and Monster Hunter. When not playing games, she'll be watching a horror or trash reality TV show, she hasn't decided which of those categories the Kardashians fit into. You can follow Jen on Twitter @Jenbox360 for more Diablo fangirling and general moaning about British weather.