The Razer Edge boasts powerful hardware and an impressive display to deliver a great gaming experience, but leans more toward the smartphone form factor than other handhelds. It's also held back by its minimal Razer Nexus software.
Pros
+

Powerful internals ensure fantastic performance in variety of games

+

Colorful, fast AMOLED display looks and feels amazing

+

Removable Kishi V2 Pro controller makes the Edge more versatile

+

With effort and when it works, the virtual controller is great
Cons
-

Display aspect ratio, size, and corners result in wasted space

-

Kishi V2 Pro absolutely decimates standby battery life

-

Software experience is the bare minimum with the Razer Nexus app

-

Only available in the US
Why you can trust Windows Central Our expert reviewers spend hours testing and comparing products and services so you can choose the best for you. Find out more about how we test.
The world of Android-powered gaming handhelds is starting to heat up, with various manufacturers taking wildly different approaches to their vision of a great handheld. Razer is bringing their gaming props to the field with the Razer Edge, a phone-like slab with hard edges, overwhelmingly powerful hardware, and the company's latest Razer Kishi V2 Pro mobile controller bundled in the box.
I initially expected the Razer Edge to soundly best the Logitech G Cloud and replace it as my favorite handheld, but the answer is more complicated. After spending a few weeks with this device, I mostly love the hardware and its versatility — but the Razer Edge's tailored software begins and ends with the simple Razer Nexus app, and the device overall tends to feel more like a gaming-centric smartphone (that can't do smartphone things) then a true handheld console.
Razer Edge: Pricing and availability
The Razer Edge is, unfortunately, exclusive to the USA market, and Razer has not confirmed any plans to expand the device's availability to other markets. In the US, the Razer Edge (Wi-Fi) retails for USD $399.99 with 6GB of RAM and 128GB of storage and can be purchased directly from Razer.
This is the same retail price as the beefier Steam Deck, which is far heavier and less wieldy but can run full PC games. It's also $50 more than the Nintendo Switch OLED and the Logitech G Cloud (although the latter can often be found for much less).
Players interested in an always-connected gaming handheld can also consider the Razer Edge 5G, a Verizon exclusive. This unit is equipped with 8GB of RAM and both sub6 and mmWave 5G through Verizon's network. The device retails for $599.99, or $16.66/month for 36 months. Verizon subscribers can get a discounted price of $360, or $10/month for 36 months, with the added purchase of a 5G smartphone.
Swipe to scroll horizontally
Razer Edge

| | |
| --- | --- |
| Chipset | Qualcomm Snapdragon G3x Gen 1 |
| Row 1 - Cell 0 | Active-cooled with internal fan, 6 airflow vents |
| RAM | 6GB / 8GB (5G version) LPDDR5 |
| Storage | 128GB UFS 3.1 |
| Row 4 - Cell 0 | Expandable via microSD (up to 2TB) |
| Display | 6.8in FHD+ (2400x1080) AMOLED |
| Row 6 - Cell 0 | 144Hz refresh rate |
| Camera | Front-facing 5MP, 1080p @ 60FPS |
| Battery | 5,000mAh |
| Audio | Dual side-firing stereo speakers |
| Row 10 - Cell 0 | Dual microphones |
| Row 11 - Cell 0 | THX Spatial Audio / Verizon Adaptive Sound (5G version) |
| Row 12 - Cell 0 | 3.5mm headphone jack (via Kishi V2 Pro) |
| Wireless connectivity | Wi-Fi 6E |
| Row 14 - Cell 0 | Bluetooth 5.2 |
| Row 15 - Cell 0 | 5G cellular w/ eSim (5G version) |
| Ports | 1x USB Type-C (Edge) |
| Row 17 - Cell 0 | 1x USB Type-C (Kishi V2 Pro) |
| Controls | Xbox style "ABXY" face buttons |
| Row 19 - Cell 0 | D-Pad |
| Row 20 - Cell 0 | Left & right joysticks, triggers, bumpers |
| Row 21 - Cell 0 | Mappable M1, M2 buttons |
| Row 22 - Cell 0 | Razer Nexus, screenshot, and two other buttons |
| Row 23 - Cell 0 | HyperSense haptics |
| Dimensions | 168mm x 85mm x 11mm (Edge) |
| Row 25 - Cell 0 | 260mm x 85mm x 33.9mm (w/ Kishi V2 Pro) |
| Weight | 247g (Edge) |
| Row 27 - Cell 0 | 386g (w/ Kishi V2 Pro) |
The Razer Edge's hardware and internals are premium for the market, with several notable features justifying its higher price tag versus competitors like the Logitech G Cloud (which is often criticized for its poor value proposition), like the active-cooled Snapdragon G3x Gen 1 system-on-a-chip and the impressive 144Hz AMOLED display.
I reviewed the Razer Edge Wi-Fi, while Windows Central's Daniel Rubino had the Razer Edge 5G. If you're already a Verizon customer, getting the Razer Edge 5G and its cellular capabilities may be worth the consideration, especially if you're in the market for a new smartphone.
---
Our recommended Razer Edge configuration: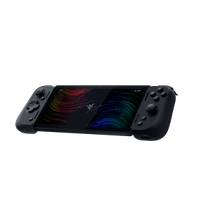 Verizon 5G | 8GB RAM | Verizon Adaptive Sound
If you're already a Verizon customer or considering the switch, the Razer Edge 5G will give you a premium gaming experience wherever you are. It can be had for $16.66/month for 36 months, or a discounted $10/month with the purchase of a 5G smartphone.
Razer Edge: Design and build quality
The Razer Edge is actually comprised of two totally separate pieces: the tablet itself and its all-important Razer Kishi V2 Pro mobile controller. I'll save some time and space and skip going into detail on the controller's design — it's utterly identical to the standard Razer Kishi V2 but with the addition of HyperSense haptic feedback. That means all the pros (superb ergonomics for such a compact controller) and cons (a weaker clamp that means there's some flex when connected to the Razer Edge).
The Razer Edge itself perfectly straddles the line between a small format tablet and your typical slab Android smartphone. There's a 6.8-inch display on the front with aggressive curved corners along with a front-facing camera (located at the top in landscape orientation, the default for this device). Along the squared plastic frame, you'll get separated volume buttons and a power button located at the top left, dual mics at the top and bottom, a microSD card slot at the bottom left, and a USB Type-C charging port on the right edge.
The back of the device is complimented by the six tastefully placed fan vents and a subtly engraved Razer logo (sorry, there's no RGB lighting here). All-in-all, the Razer Edge is entirely and expertly constructed of matte black plastic and a single glass pane for the display. It's very well put together, and I'd argue that the Razer Edge does feel more premium and durable than the Logitech G Cloud and its obvious seams.
There's nothing that really sets the Razer Edge apart from the endless sea of Android hardware out there, but it's by no means an ugly device. Its hard, flat edges and gently curved rear back do catch the eye, even if the sharp corners can be a little uncomfortable when you're using the Razer Edge away from the Kishi V2 Pro controller. It nails the fundamentals in every way. Still, part of me wishes the Razer Edge embraced the "gamer" aesthetic with some color, like accented buttons or unnecessary Razer Chroma lighting. Maybe an Edge Pro variant will deliver those extra features in the future.
Razer Edge: Performance
The Razer Edge is equipped with 6-8GB of RAM (depending on the model) and the Qualcomm Snapdragon G3x Gen 1 system-on-a-chip. This is the very first device in which we've seen this platform, a gaming-centric chipset meant to deliver best-in-class sustained performance over long, intense gaming sessions. Many details regarding the chip are unclear, but we know it's an octa-core setup with Kyro cores and an Adreno GPU.
I ran the Razer Edge through Geekbench 6, and scored results of 1,567 for single-core, 3,703 for multi-core, and 3,862 for OpenCL. These scores seem to put the G3x Gen 1 just above the Qualcomm Snapdragon 888 (the same processor in phones like the Surface Duo 2), but below more recent SoCs like the Snapdragon 8 Gen 1 and Gen 2. This means the Razer Edge isn't going to compete with recent Android flagships in sheer power, but it still has plenty of oomph behind it. Its secret weapon, though, is a series of six vents and an active-cooling fan.
Air is pulled through the bottom three vents situated on the back of the Razer Edge, and a quiet (but audible) fan cools the device's internals and blows hot air out of the top three vents. When the fan spins up, you can both hear it and feel a gentle gust of air billowing out of the device. It's fascinating, and in theory will enable the G3x Gen 1 to perform well beyond when other, more powerful SoCs would be forced to throttle. In practice, the Razer Edge never stumbled or struggled to play even the most intensive mobile games like Genshin Impact, Call of Duty Mobile, or Pokémon Unite.
The Razer Edge could be more powerful, of course, but the G3x Gen 1 always kept up with me. For this price range, I'm very happy with the Edge's performance. If I could change anything, it would be to bump the RAM amount from 6GB (the bare minimum for a modern, premium Android device) to 8GB for every model. The Wi-Fi model was still more than capable of playing all the games I wanted to with just 6GB, but it's easy to hit its ceiling.
Razer Edge: Display
The Razer Edge's display is absolutely a highlight of the device, and is far superior to many close competitors. Ditching the traditional 60Hz seen in other handheld consoles, the Razer Edge boasts a ludicrously fast 144Hz, FHD+ AMOLED display. It's gorgeous, vivid, and as smooth as some of the best gaming monitors you can buy.
The quality of this display blows the Logitech G Cloud, Steam Deck, and older Nintendo Switches out of the water. Only the premium Switch OLED can compare in contrast and color, but it taps out at 60Hz and is only 720p, despite being larger in area. The Razer Edge has a fantastic screen, although it could still be better.
I wish the Razer Edge got brighter, and it lacks HDR support. I won't complain too much, however, as these are both complaints that can be leveraged against the Edge's competitors — It's just hard not to hold the Edge to a higher standard when other aspects of this screen are so much better. A higher max brightness and HDR support would've made the Razer Edge on par with even high-end gaming phones.
Design-wise, though, I have more concerns. The Razer Edge features curved corners, a common occurrence in modern devices (it's aesthetically pleasing). However, these corners are aggressive, resulting in sizeable potential screen real estate being lost. The corners are large enough that in some games and apps, content is liable to be cut off. This, combined with large bezels across all four sides, results in the Razer Edge feeling anything but "edge to edge." There's a lot of wasted space here.
Finally, Razer chose the wrong aspect ratio for this device. It's as simple as that. The Razer Edge features a 20:9 aspect ratio, similar to many smartphones, but the Edge is not a smartphone. It's not being used primarily in portrait orientation, nor is it going to be used in one hand with the touch screen. This is a gaming and media-centric device, and the majority of that content is in the 16:9 aspect ratio. The Razer Edge already features a more compact screen than its handheld competitors, and the needlessly wide aspect ratio means that large parts of the display aren't even being used when playing many games.
Razer Edge: Battery life
With a higher refresh rate display, a more powerful chipset, and a smaller battery, I fully expected the Razer Edge to struggle to compete in endurance against competitors like the Logitech G Cloud. Fortunately, the Edge fares much better than I originally predicted, with one major caveat.
When it comes to actual use, the Razer Edge is good for 8-9 hours of game streaming via Xbox Cloud Gaming and other services, a solid number that puts it in the same ballpark as the impressive G Cloud. When playing more intensive, native games that push the SoC, though, you'll understandably drain the battery faster. In games like Minecraft, Call of Duty Mobile, and Pokémon Unite I lost between 15-20% every hours. Genshin Impact, one of the most demanding mobile games, drained a full 27% of the Edge's battery after just one hour of play.
Based on this, the Edge's efficiency cores definitely seem to do the trick and eke out a lot more life from the battery during less intensive tasks like cloud gaming. However, pushing the G3x Gen 1 results in substantial drain that the less powerful G Cloud never sees. Still, the Edge's endurance isn't abysmal, and is what I'd describe as "perfectly acceptable." The caveat? Standby.
With the Razer Edge by itself, approximately 5% battery is lost for every 12 hours of standby. That's fairly normal and expected. However, when the Kishi V2 Pro is connected (as it will be the majority of the time), standby endurance is decimated. My Razer Edge unit drained at a rate of at least 20% every 12 hours while sitting completely untouched. When both the Edge and G Cloud were charged to 100%, the Razer Edge was completely dead within 3 days of standby, while the G Cloud sat at a comfy 86% after the same duration.
Razer Edge: Cloud and native gaming
The Razer Edge suffers from all the same platform problems as the Logitech G Cloud; Android simply doesn't know what to do on a handheld console, and so support from apps and games is, at best, inconsistent. Razer's dull software experience (more on that below) only serves to compound the issue. Still, the Edge technically supports all the same games as the G Cloud, but has a lot more power to throw behind them. It helps.
The Razer Edge also has two additional advantages for opening up more gaming support: the ability to disconnect the Kishi V2 Pro controller and the existence of virtual controls for touch-only games. Via Xbox Cloud Gaming, I played As Dusk Falls entirely on the Razer Edge using its brilliant native touch controls, then turned around and completed the incredible Citizen Sleeper with the Kishi V2 Pro attached.
Outside of Xbox Cloud Gaming, the Razer Edge is a great fit for other cloud services like GeForce Now and Steam Link. For the former, the Edge's display can actually support the service's higher refresh rates. For the latter, Razer's handheld exclusively supports 144Hz streaming via Steam Link, for players who want to stream the best PC games while on the go. The only con here is the Razer Edge's awkward display aspect ratio, which causes large portions of the screen to go unused when streaming 16:9 titles.
As for native gaming, the Razer Edge is in a much better place than the G Cloud. While Android support is still wildly inconsistent for physical controls, the Razer Edge can detach and become a small tablet, or use the Razer Nexus virtual controls (more on that below) to use the Kishi V2 Pro even in games that only support touch controls. I was able to play any game I wanted from the Google Play Store, and that's just awesome. The Epic Games Store is also preinstalled, for those who want to play Fortnite natively.
Finally, the Razer Edge also supports the wide range of emulation apps available for Android devices, allowing players to access countless games across dozens of classic platforms. With the Kishi V2 Pro, plenty of power, and a reasonable 128GB of internal storage, the Razer Edge is a fine machine for emulation.
Razer Edge: Verizon 5G and Adaptive Sound
Regarding the Razer Edge 5G version from Verizon, there is an obvious difference in the ability to connect to 4G LTE or 5G (depending on coverage), including Verizon's unique Wideband network. But there is also another difference in that the Verizon version ships with Verizon Adaptive Sound, which differs from Razer's THX sound profile.
It's also worth noting that the Verizon model has an extra 2GB of RAM, which certainly never hurts for performance reasons.
For the first part, gaming over regular 5G (non-Wideband) using Xbox Game Pass is surprisingly very good in that games were not only playable but enjoyable. Even with something as fast-paced as JoJo's Bizarre Adventure: All-Star Battle R, I had no issues completing moves and combos. Of course, on occasion, when the connection wasn't a full five bars, I would experience some pixelation and resolution degradation, albeit temporarily, but it never hindered the experience.
Verizon Wideband can hit some astonishing speeds averaging around 300MB/s, but it is possible when near a tower (and likely outside) to hit nearly 1Gbps. That sets up Razer Edge with GeForce Now for an excellent experience, as GeForce Now does a bit more "work" to get the stream going over Xbox Box Cloud Gaming (in my experience). But GeForce Now will struggle a bit over regular 5G, although even at just two bars, I could play Destiny 2 at 60 FPS with little to no issue.
Of course, coverage for Verizon Wideband is quite limited, so you'll need to check your location for coverage, which can vary greatly.
Assuming you are willing to pay Verizon's, ahem, rather expensive data fees, I can tell you that the experience of gaming on the Razer Edge over 5G is quite satisfying and liberating.
Turning to Verizon Adaptive Sound, I'll note it is different than THX, including having numerous settings built into the OS settings due to a Verizon 'custom ROM' for this device. When I asked Razer about the differences between the 5G Verizon version and the non-Verizon model, I received the following response:
"Both THX Spatial Audio and Verizon Adaptive Sound are incredible audio technologies that both widen the soundstage and provide immersive audio experiences for users beyond what hardware itself is typically capable of. We went above and beyond and worked with THX to provide two different implementations of THX Spatial Audio both across the speakers as well as through the 3.5mm headphone jack in the Kishi V2 Pro. Ultimately we selected to go with these two proprietary and audio complementary solutions in order to align with their distribution channels – Verizon Adaptive Sound on the Verizon-exclusive 5G SKU, and our partners are THX for our Razer.com/RazerStore exclusive Wi-Fi SKU."
In short, Verizon developed its own spatial audio model and wants it on Verizon-branded devices, which is the case with Razer Edge 5G. I can tell you that the audio on the 5G model sounds significantly and impressively different from the Wi-Fi model. I took notice of Verizon's Adaptive Sound and, subjectively, preferred it over the Wi-Fi model because it has a bit more spatial ability and richness.
Basically, the sound on the 5G Razer Edge is damn good. – Daniel Rubino, Editor-in-Chief
Razer Edge: Kishi V2 Pro and touch controls
The Razer Edge's physical controller is the Kishi V2 Pro. I could go in-depth about its design, ergonomics, and button actions, but I don't have to! Windows Central's Razer Kishi V2 review already does that, as the two controllers are nearly identical, with the exception of haptic feedback in the Pro variant — Simply put, it's one of the best mobile controllers around.
Quick summary: the Kishi V2 Pro features fantastic button actions and ergonomics for its compact size, but that compactness results in reduced comfort versus other options (read: better than Switch JoyCons, not as comfy as the G Cloud or Steam Deck). It also means the buttons and triggers are on the small side, and extraneous buttons like for taking screenshots, opening menus and options, and the Razer Nexus hotkey are strewn haphazardly across the controllers instead of being in symmetrical, predictable locations. It's overall very good, but the Razer Kishi V2 Pro would benefit from being larger just as the Razer Edge itself would benefit it.
What stands the Razer Edge and Kishi controllers apart from other Android handhelds, however, is the existence of virtual controls. Many Android games only support touch controls or very specific controllers, including games like Call of Duty Mobile, Genshin Impact, and Pokémon Unite (which all benefit from physical controls). Using a customizable overlay, you can create custom profiles for each of these games and assign physical controls to the virtual touch controls.
It's very finnicky and time consuming to initially set up, and doesn't allow you to reliably interact with menus or anything outside of core gameplay, but it does work. I was able to play all three of the aforementioned games using the Kishi V2 Pro, and it felt far better than using the touch controls.
My only complaints? Having to individually set up profiles for every game is exhausting; the Razer Edge could benefit from default configurations for the most popular Android games. Also, the camera controls (on the right joystick) can be particularly fussy, as the virtual control has to emulate generic finger swipes in many games instead of interacting with a touch control. It works, but you have to carefully set its position (it can't be too close to the left joystick virtual control or other buttons) and its size (which dictates the sensitivity or "force" of the virtual swipes).
Finally, you have to open every game from within the Razer Nexus app if you'd like to use virtual controls. This makes sense considering the virtual controls are powered by Nexus, but it adds an extra step to play your game and once again reminds you that the Razer Edge doesn't possess a custom launcher or interface to make all this more seamless (more on that below).
Razer Edge: Audio and hardware features
The Razer Edge is equipped with dual stereo speakers, set into the frame on the right and left sides. There are also dual mics at the top and bottom of the device. Finally, there's a small front-facing camera and an ambient light sensor set in the top bezel. I'll quickly run through the quality of all these hardware features.
First, the Razer Edge's speakers are surprisingly loud, considering the size of the device. They're tinny and lack bass at high volumes, but they're more than serviceable for playing games or watching movies (although they may not be the best for blaring music). Both models of the Razer Edge feature some form of spatial audio, although the Wi-Fi model uses the THX standard and the 5G model uses the mysterious Verizon Adaptive Sound. The Razer Edge is small, so there's not a ton of separation between the stereo speakers, but it does sound rather good.
However, there is a noticeable (albeit subtle) decrease in volume and audio quality when the Razer Edge is set into the Kishi V2 Pro controller. The Kishi does feature slits to allow audio to escape, but the decrease is still there. Since the Edge already features chunky bezels, I would have rather the speakers be front-firing instead of side-firing, avoiding this issue. It's a small complaint, but the Razer Edge will be used in the Kishi V2 Pro 99% of the time, so it's unfortunate that means taking a small hit to speaker quality.
As for the mics and front-facing camera, they're... functional. The mics, at least, are fine, but the front-facing camera is as barebones as it gets. The quality is that of a budget laptop webcam, and the app is literally the bare minimum. I'm honestly not sure why there's a front-facing camera here at all, unless there's a surprisingly large number of people who want to stream from a handheld with face footage. If removing it would mean slimmer bezels or a larger display, I'd much rather have that.
Finally, the ambient light sensor more or less accomplishes it's job, but I found it to be far too aggressive at lowering the brightness. After a week of constantly manually increasing the brightness, I turned it off altogether.
Razer Edge: User and software experience
The Razer Edge mostly nails the hardware, and surpasses its closest competitor, the Logitech G Cloud, in a lot of ways. However, I criticized the G Cloud's software experience for being inconsistent and incomplete — Can Razer do better? ... No, it cannot. In fact, Razer did even less to make the Edge's software a complete experience; at least Logitech tried, even if it came up short in some ways.
The Razer Edge runs Android 12 with the Nov. 2022 security patch. It's still outdated, but not as outdated as the Logitech G Cloud. However, it's practically stock Android, with no UI or UX changes to adapt the Edge to its controller-first or gaming-centric design. This is, in every way, a small Android tablet, with no optimizations to make the Edge feel like a handheld console. All Razer did was preload some games and apps, including its own Razer Nexus and Razer Cortex.
Razer Cortex is a forgettable front for Razer's gaming quests and rewards program, and doesn't support controller input at all. I opened it once or twice and then promptly ignored it for the remainder of my review. The Razer Nexus is where all of the Edge's unique functionality is (although it's also available to any other phone with a Kishi V2 controller).
Image 1 of 5
Nexus brings in all your installed games and gaming-related apps into one launcher, and presents a variety of recommended games you can try on your Razer Edge. This is also where you go to customize your Edge's gaming settings, such as the haptic feedback, virtual controller, and more. There's a dedicated Nexus button on the Kishi V2 Pro to quick-launch the app, as well, making it relatively quick to access. And, yes, it does actually support controller input.
But the Razer Nexus is, itself, boring and lacking in features. Razer claims the app will be updated over time, but I'm not confident it'll evolve at a meaningful pace. As it stands, Razer Nexus is the definition of "minimal," and the rest of the interface is bog standard Android with no dedicated controller support. It highlights the duality of the Razer Edge, which often doesn't feel very much like a gaming handheld. As good as the hardware is, the software is barely there — but at least it all works.
Razer Edge: Competition
This section should be very similar to that of Windows Central's Logitech G Cloud review, which also happens to be the Razer Edge's single largest competitor. It's easy to draw comparisons between the Edge and other handheld consoles like the Nintendo Switch and the Steam Deck, but Android-powered devices like the Razer Edge ultimately serve different and more versatile purposes. This is a console that can play a wide variety of games between cloud gaming, native titles, and emulation.
Between the Razer Edge and the Logitech G Cloud Android handhelds, I'd probably choose the Razer Edge due to its colorful and fast display, the powerful, active-cooled internals, and the finnicky but impressive virtual touch controls. The option for cellular connectivity is a huge plus, too. Still, I had high hopes for the Edge that weren't quite met. The G Cloud isn't nearly as impressive from a hardware perspective, but it does offer a more comprehensive handheld experience the Edge simply can't via both its interface and its design — Combined with its much lower price, that may be enough to sway some people away from Razer's ambitious offering.
In both cases, though, you're limited by the fact that these devices are only available in one market. If you live outside the US, you're unfortunately out of luck. I hope to see the nascent Android handheld market continue to evolve, with both Logitech and Razer learning from their first attempts to make more worthwhile products.
Of course, there's always the option of simply using your smartphone with a mobile controller, which is an effective solution for many people. The Logitech G Cloud made me believe in Xbox Cloud Gaming, but I understand why a dedicated, Android-powered handheld console doesn't make sense for many. Unfortunately for the Razer Edge, it'll be particularly difficult for people to tell the difference between it and a controller-equipped smartphone.
Razer Edge: Should you buy it?
You should buy the Razer Edge if ...
You want a premium Android gaming experience without using your phone
You want the versatility of using physical and touch controls
You prioritize a high-quality display over everything else
You should not buy the Razer Edge if ...
You want a comprehensive, complete handheld experience in both hardware and software
You don't mind using your phone to play cloud gaming, native games, or emulated titles
You live anywhere that isn't the USA
The Razer Edge suffers from a case of uncertain identity; it struggles to define itself as a handheld console when so many aspects of its hardware and software don't quite belong in the category. The awkward size and aspect ratio, the Kishi V2 Pro just being a repurposed mobile controller, and the lack of any custom software or interface all contribute to the Razer Edge feeling like an incomplete handheld — As if Razer never decided if it was making a phone or a console.
The Logitech G Cloud, the Edge's biggest competitor, is far inferior on paper in all ways but price — and it's not cheap enough to justify its lesser hardware. Despite these discrepancies, though, the G Cloud feels more complete as a handheld console, with everything about the device proving Logitech's dedication to making the best handheld console it could. The Razer Edge is more powerful and advanced, but it lacks that focus.
Yet, the Razer Edge's superior hardware and versatility, as well as its genius virtual controls (seriously, everyone needs to copy this), still make it one of the best Android gaming experiences you can buy. If you want the ultimate library of games in a handheld console, you need all the power you can get, and you don't want to be tethered to your smartphone (or spend a whole lot more money to get a flagship), the Razer Edge is fantastic. It's a good step for this market, and a sign of more good things to come in the future.
---
Our recommended Razer Edge configuration: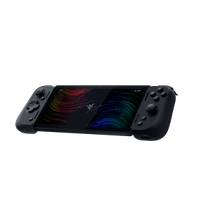 Verizon 5G | 8GB RAM | Verizon Adaptive Sound
If you're already a Verizon customer or considering the switch, the Razer Edge 5G will give you a premium gaming experience wherever you are. It can be had for $16.66/month for 36 months, or a discounted $10/month with the purchase of a 5G smartphone.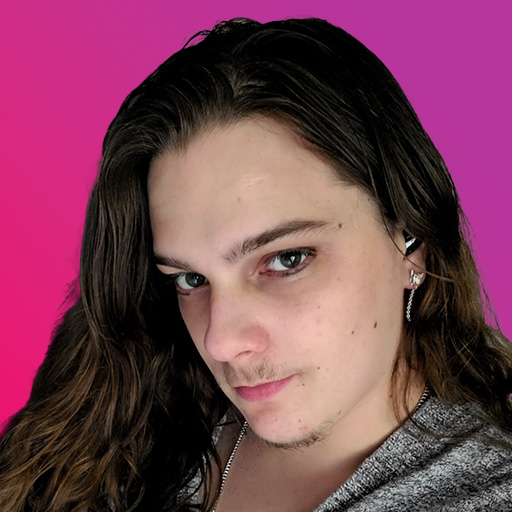 Zachary Boddy (They / Them) is a Staff Writer for Windows Central, primarily focused on covering the latest news in tech and gaming, the best Xbox and PC games, and the most interesting Windows and Xbox hardware. They have been gaming and writing for most of their life starting with the original Xbox, and started out as a freelancer for Windows Central and its sister sites in 2019. Now a full-fledged Staff Writer, Zachary has expanded from only writing about all things Minecraft to covering practically everything on which Windows Central is an expert, especially when it comes to Microsoft. You can find Zachary on Twitter @BoddyZachary.