Samsung's free $25 Xbox gift card offer expired but other deals are up for grabs
Xbox codes dried up, but here are some other great deals!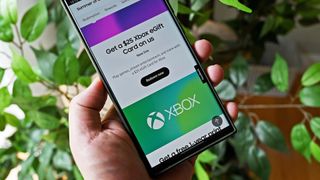 (Image credit: Daniel Rubino - Windows Central)
What you need to know
Samsung is running a 'Summer of Galaxy' promotion with free stuff for its customers.
A $25 Xbox eGift voucher was free for US customers who own a Samsung Galaxy mobile phone, but all codes have since been claimed.
Alternative offers from Samsung include a 6-month SiriusXM subscription and more.
---
Update @ 10:47 AM PT: The $25 Xbox eGift card is 100% claimed and no longer available. Alternative gifts are still live through Samsung's Summer of Galaxy event.
No, this isn't a spam email or a Twitter bot post; you really could get a free $25 Xbox voucher for simply owning a Samsung Galaxy mobile phone in the US, at least before all the codes were claimed. Maybe you were expecting to open a link and see a Rick-roll or a jumpscare. But this was legit.
Best deals for today
Samsung is feeling generous and wants to reward its loyal Galaxy users with a sweet collection of vouchers and memberships to various subscription services. All you need is a Samsung Galaxy phone, any model, and the Samsung Wallet app. That's it. No strings attached, no hidden fees, no catch.

Samsung is celebrating its Summer of Galaxy with some amazing offers for music and movie lovers, but this one took the cake. You could use free Xbox credit to buy games, movies, apps, and more from the Microsoft Store. Whether you're an Xbox fan or not, it was an opportunity worth catching to get some free entertainment. However, there are still alternatives up for grabs.
So grab your mobile, and either click this link to the Summer of Galaxy page or simply scan the QR code below to claim your deal of choice now. Go quick; these are so good we can't see them lasting much longer than the Xbox eGift card.
To claim your chosen deal, all you have to do is scan the QR code or follow the link to the 'Summer of Galaxy' page from your Galaxy phone. This will open the Samsung Wallet app, where you'll see a bunch of awesome deals to choose from. Make your decision and tap on it. Then, tap on 'get coupon,' and you'll receive a code to redeem your free offer. Easy, right? Sadly, this deal is only for US residents at the moment (sorry, UK folks,) but we hope you enjoy it if you're eligible.
Unfortunately, the window to grab a $25 Xbox eGift card has ended, but if you're looking for games or accessories, check out our best Xbox games list for some recommendations, or browse our Xbox news and reviews for the latest updates. Whatever you choose, we hope you have fun with your alternative offers.
You can still claim 6 months of SiriusXM or 1 month of ClassPass with 48 credits if you're quick. Thanks, Samsung!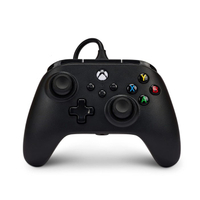 PowerA wired controller: was $29.99 now $26.99 at Best Buy
The features on offer are highly competitive, and this controller doesn't slack on the extras, either, with a detachable cable and a wide variety of beautiful colors from which to choose.
Price check: Amazon $28.99
Get the Windows Central Newsletter
All the latest news, reviews, and guides for Windows and Xbox diehards.
Jen is a News Writer for Windows Central, focused on all things gaming and Microsoft. Anything slaying monsters with magical weapons will get a thumbs up such as Dark Souls, Dragon Age, Diablo, and Monster Hunter. When not playing games, she'll be watching a horror or trash reality TV show, she hasn't decided which of those categories the Kardashians fit into. You can follow Jen on Twitter @Jenbox360 for more Diablo fangirling and general moaning about British weather.
Didn't work for me been a long time samsung customer owning tablets phones and TV the lack of giving back to real loyal consumers is a shame I would have loved to us the 25 gift card but nope can't even get a 25 card just got the s23 ultra with nothing free not even a pair of headphones I will be switching to a different phone brand

Reply

This didn't work for me either. I have a Galaxy 10
Downloaded the Samsung wallet and followed all steps. No signs of anything in the promotion tab. Scanned the QR code and also showed no results.

Reply