Starfield: Todd Howard talks features and more in new interview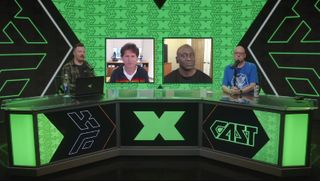 (Image credit: Kinda Funny)
What you need to know
Todd Howard, game director at Bethesda Game Studios, talked about Starfield in an interview with the Kinda Funny Xcast.
The interview ranged over a number of questions, such as accessibility features, fishing, how varied planets can be, and much more.
Starfield is currently scheduled to launch on Sep. 6, 2023, with early access through the Premium Edition five days earlier.
---
Ready to learn more about Bethesda Game Studios upcoming science-fiction role-playing game?
In a new interview with the crew of Kinda Funny Xcast, Bethesda Game Studios game director Todd Howard discusses all things Starfield, from accessibility features and companions to allowing players to build a fleet of ships. You can check out the full interview below:
Speaking on accessibility, Howard confirms the presence of a large font mode.
"I'm noticing that's really helpful when I play. There's a lot more handheld devices coming out where you can stream these games or sometimes you can play them natively, and it really helps us there as well, so that's one particular we're really leaning in on."
Starfield offers players a lot of things to do, but one thing that won't be present is fishing, at least in the traditional sense of casting a rod.
Addressing the balance of handcrafted and procedurally-generated content, Howard explains that outside of major cities, the systems used pull from a suite of content that is handcrafted and chooses to place it (or not place it) on different planets when you land. Many places will be bare in one facet or another, with Howard noting that only around 10% of planets have alien life, meaning roughly 100 out of the promised thousand worlds to explore.
Some planets are single-biome like being frozen worlds of ice. Other planets can have far more diverse biomes, which is often accompanied by a more diverse range of alien life. Planets have different traits, such as lower gravity or environmental hazards, and unprepared players can quickly end up in a lot of danger.
All of this can be surveyed, and there are major monetary rewards for fully surveying a planet. Players will be getting around on foot or through the boost pack though, as there's no land vehicles to use.
Touching on companions, Howard confirms that the four Constellation companions are the romanceable characters in the game. When asked if players could have a crew entirely composed of robots, Howard hesitates before answering "Technically yes," indicating that Vasco might not be the only robot companion players can pick up through their travels.
When discussing the soundtrack for the game, Howard shares that the music is one of the first things being worked on, as the team collaborates with the composer as they are going over early concept art.
"I think the music for Starfield, the work that Inon Zur has done there, is just incredible, it could be my favorite game music," Howard says.
Referencing the recent Starfield Direct, Howard shares that players can customize ships they steal from others, but that it has to be registered first, which is a process that costs credits. Howard also notes that the ship-building system is extremely deep and many of the options available in it are expensive and meant for players in the late game.
What happens to players who get detected trying to smuggle contraband?
"You'll have to wait and see," Howard says.
Howard also touches on technological advancements made possible not only by how consoles and PC hardware have improved, but also the effort Bethesda Game Studios put into Creation Engine 2.
"What we're able to do in the game and have all these things looking amazing and running from all of the items we're simulating, people, spaceships, planets. Our lighting model is just awesome [with] the realtime GI," he says. "Our quest system...I think what really makes ours different is all these quests are running, it's not like you start a mission and we shut everything down."

"You can be on dozens of these at once and obviously that creates a lot of chaos sometimes in our games, we're aware of that, but it also creates these magic moments that we just love and our players love, and I think that's what's really special about it."
Touching on mod support and what the community will be able to do, Howard refers to Starfield as a "modder's paradise."
"It's important for us to not just enable that but to participate, right? To make it easy for them, to make this where they can make it not just a hobby but a career, we've had a lot of great success there, so, looking forward to what everyone's gonna do with Starfield."
To close out the interview, Howard noticeably declines to answer whether or not black holes are present in the game.
Starfield is currently scheduled to launch on Sep. 6, 2023 for Xbox Series X, Xbox Series S, and Windows PC. Like all Xbox first-party games, it'll also be available day one on Xbox Game Pass. Anyone who wants to play early can grab the Premium Edition or Premium Upgrade and play on Sep. 1, 2023.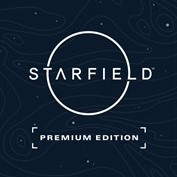 Starfield Premium Edition
The Premium Edition of Starfield includes the main preorder bonus and the base game, along with five days of Early Access to the game, access to the Shattered Space Story Expansion when it releases, a Constellation Skin Pack, and access to a Starfield Digital Art Book and its Official Soundtrack.
Buy at: Xbox | Steam (GMG)
Get the Windows Central Newsletter
All the latest news, reviews, and guides for Windows and Xbox diehards.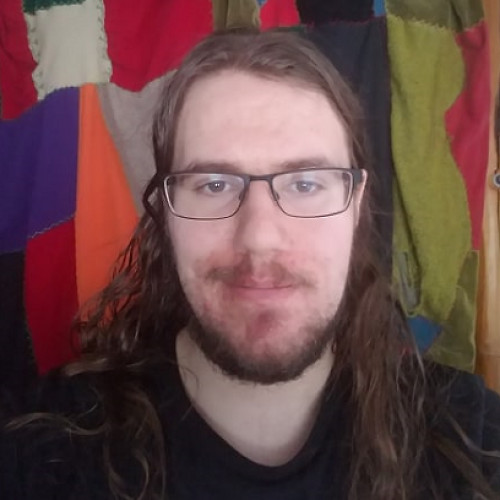 Samuel Tolbert is a freelance writer covering gaming news, previews, reviews, interviews and different aspects of the gaming industry, specifically focusing on Xbox and PC gaming on Windows Central. You can find him on Twitter @SamuelTolbert.