Stream directly to Discord from your Xbox with the September system update
The highly requested feature is just one part of a much bigger update coming to Series X|S consoles.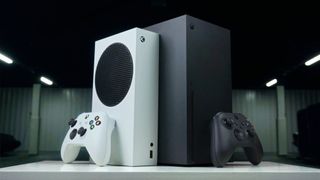 (Image credit: Windows Central)
What you need to know
The fall update for Xbox Series consoles will bring a variety of changes to the system, including the highly requested feature to stream directly to Discord from your console.
Variable Refresh Rates are also getting an update.
Microsoft Rewards will receive a designated tab on the Xbox guide.
A new feature will allow you to ask your friends to join their game, and give them the ability to respond with a game or party invite.
Voice reporting will go live to users in English-language markets.
Wishlist notifications can now be customized.
The Xbox app on PC is also receiving an update to add new features, improve performance, and focus on upcoming releases.
---
The launch of Starfield is just on the horizon, and you may be excited to share your space-hopping shenanigans with your friends on Discord. There's only one problem: You don't have an Xbox capture card. Fortunately, that hurdle is about to go away.
Discord integration is still in the early stages on Xbox consoles, but the ability to stream your gameplay directly from your Xbox to a Discord server of your choosing has been one of the most requested features. According to a blog post via Xbox Wire, we can all look forward to a new update rolling out this week to Xbox consoles, you'll now have the ability to go live and stream your Xbox gameplay directly to your favorite Discord servers via voice channels.
Going live in Discord on Xbox Series X|S will be built into the Xbox guide, so players who have linked their Discord account to their Xbox gamertag can jump into a voice channel via the social tab, where they will then find voice and streaming options. After clicking on Stream your game, there will be another tab with streaming options, including a Start Stream button along with overlay positioning and stream resolution choices. Discord streaming defaults to 720p and 30fps, though it can be bumped up to 1080p and 60fps for those with a Discord Nitro subscription.
Players who are watching your live streams or even just perusing their friends list are also getting a new social feature: Ask to Join. The ability to just crash your friends' games has long been available as the Join Game button on Xbox, but if your friend's party status is locked down to invite only, there was little you could do short of sending a message to the tune of "invite plz". The new Ask to Join Game option is a quicker way to let your friends know you're interested in hanging out with them, and players who receive a join request can respond with a game invite, party invite, or a message.
Unfortunately, not every social interaction online can be a positive one. Xbox announced platform-wide support for voice reporting in July. This feature will be rolling out this week with the latest system update and will give players the ability to record 60-second clips of voice interactions which can be submitted as evidence of a Community Standard violation. Once submitted, the Xbox Safety Team will review the voice clip and enforce community standards accordingly.
This movement from Xbox for better social interactions goes hand-in-hand with the latest enforcement changes for bans and profile strikes. Voice reporting will be available on the Series X|S consoles, as well as thousands of Xbox 360 and backward-compatible titles that feature in-game multiplayer voice chat. It will be limited to English-language markets at launch, which includes the United States, the UK, Canada, Ireland, Australia, and New Zealand.
Big changes to social interactions aren't all that's part of the September update for Xbox consoles. There's a myriad of smaller, quality-of-life-focused updates coming to the system, as well. Variable Refresh Rate is getting an update that allows users to choose when and how they want VRR to be enabled on their Series console. By visiting General Settings and then selecting TV & Display Options followed by clicking on the Video tab, users can find a drop-down menu where they can select from three VRR options: Always On, on during gaming only, or just off altogether.
Image 1 of 9
Microsoft Rewards fans are also getting a little love as part of this update, as a new Rewards tab on the Xbox guide will make it easier to find your Xbox Game Pass Quests and other reward opportunities. Your current points accumulated via Rewards will also be visible at a glance, so you can see when you have enough to redeem a new Xbox Game Pass code or Xbox gift card to use on your wish list.
Speaking of the wish list, a new update there will give players more control over which updates they receive notifications for. Wish list notifications show up in the guide and as a pop-up, but you can choose to turn them off or lessen how often they show up by going to the preferences tab and selecting when you want to see them. The options include allowing a notification when an item on your wish list goes on sale, changes from pre-order to release, or joins the Xbox Game Pass lineup.
The September system update also includes a new feature to more quickly pair your devices to your Xbox console. In the past, this would require pressing a physical button on your console and your controller simultaneously to begin syncing the two, but the process can now be done without ever leaving your couch. Instead, you can open your Xbox accessories app and press "connect a device" to start the syncing process between your Xbox accessories and your console.
Xbox fans who game on PC aren't being left out this season, either. There's been a bevy of new updates to the Xbox for PC app to improve performance and celebrate upcoming game launches. The countdown to launch timer returns for upcoming releases, while the overall app received a facelift with new buttons, fonts, and a sleek new starry background in anticipation of Starfield. Menus in the Library and Installation queue have also been consolidated to help streamline your time in the app, making it easier to find the game you want when you want it.
The September 2023 update has already begun rolling out to users.
Windows Central's take
It's always great to see Xbox implement changes based on player feedback. Before integration, players who wanted to stream to Discord from their console needed a capture card connected to a PC or laptop suitable for streaming. The other option would be to utilize Xbox Cloud Gaming to stream through the PC app via the cloud, which could then be captured for Discord streaming. However, cloud streaming can be resource-heavy and cause further degraded visuals on a platform that already puts HD streaming behind a paywall.
While Discord integration is exciting, players are raising concerns about voice recording and enforcement strike changes. These changes may be a little less celebrated as people find themselves earning strikes, suspensions and possibly even bans due to new enforcement measures. Xbox has been fairly clear about what sort of language can lead to enforcement actions, but that hasn't stopped complaints of unjust punishments across social media.
Overall, the update seems to be a net positive, with a balance of quality-of-life improvements and fulfilled feature requests.
Get the Windows Central Newsletter
All the latest news, reviews, and guides for Windows and Xbox diehards.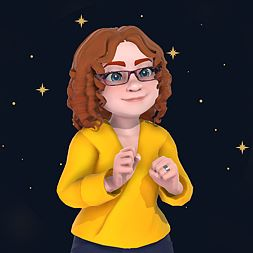 Cole is the resident Call of Duty know-it-all and indie game enthusiast for Windows Central. She's a lifelong artist with two decades of experience in digital painting, and she will happily talk your ear off about budget pen displays.