Xbox's biggest crisis right now isn't games. It's hardware.
The PlayStation 5 is on track to outsell Xbox 2:1, again.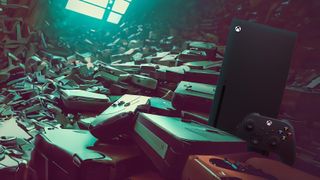 (Image credit: Windows Central)
Microsoft is on the verge of picking up Activision-Blizzard, in a deal that it has been working on restlessly for more than a year and a half at this point. One of the biggest acquisitions of all time, the purchase is valued at around $75 billion depending on what measurement you use, and will give Xbox sole control of franchises like World of Warcraft, Call of Duty, Candy Crush Saga, and various others. With acquired studios like InXile, Bethesda, Blizzard, and Activision producing exclusive content for Xbox, the days of Microsoft's content drought are likely well and truly over. However, it might be too late to make a big impact.
Today, PlayStation revealed that its PS5 has sold 40 million units. Microsoft doesn't share hardware numbers typically, but court documents, math, and slides from an ID@Xbox in Brazil seem to suggest the Xbox Series X|S line-up is around 20-23 million units sold globally. That essentially puts the PS5 at a 2:1 advantage against Xbox, but perhaps the split is even worse than that beneath the surface.
Microsoft's hardware strategy for the Xbox Series X and Xbox Series S was promising coming out of the gate back in 2020. But now it's 2023. An unexpected global pandemic, an unprecedented chip shortage, and an upheaval of tech supply chains have impacted both console firms. In terms of hardware sales, PlayStation has come out swinging, though. Microsoft has ... well, not. Microsoft announced just yesterday that Xbox hardware had seen another quarterly decline, although it reflects figures from before its announcement of boosted supplies last June.
Let's analyse where we are with Xbox hardware, and what it could mean for the future of the Xbox brand.
The downsides of the Xbox Series S
Thanks to you, PS5 has surpassed 40 million units sold since its launch in November 2020. More details: https://t.co/npSoEt0nJG pic.twitter.com/CqQFlQJBxZJuly 27, 2023
I noted in the intro that Sony has a 2:1 advantage over the Xbox Series X|S, but it's actually a little worse than that.
I was quite bullish on the Xbox Series S strategy in the early days. On paper, it makes a lot of sense to have a more affordable SKU that can potentially target students, younger gamers, the gift market, and stuff like that. The Xbox Series S makes up a significant chunk of the Xbox Series X|S player base, although we don't know exactly by how much.
I thought it was a good strategy, but unfortunately, it seems to have come at the expense of the more powerful, direct-PS5 competitor Xbox Series X, which increasingly doesn't seem to have the install base developers and, perhaps Microsoft, need it to have. So, for third-party developers, not only is developing for the Xbox Series X|S lineup more expensive (having to test and maintain two separate versions), it also comes with poorer margins, since you're obviously going to sell far less on Xbox Series X|S. The "S" version will also showcase games at their worst, which is not something developers would want to do ideally, making it easier for PlayStation to land marketing deals.
Much ado was made about the power gap between the PS5 and the Xbox Series X at launch. On paper, the Xbox Series X is "more powerful" than the PS5, but we've yet to really see that manifest into actual results. Outside of Gears 5 and Forza, Microsoft hasn't really produced games that are truly visually impressive generally, with the spectacular license we've seen out of games like Horizon Forbidden West and Final Fantasy 16. Additionally, analysts like Digital Foundry repeatedly cite the Xbox Series X versions of games as having slightly worse performance than their PS5 counterparts.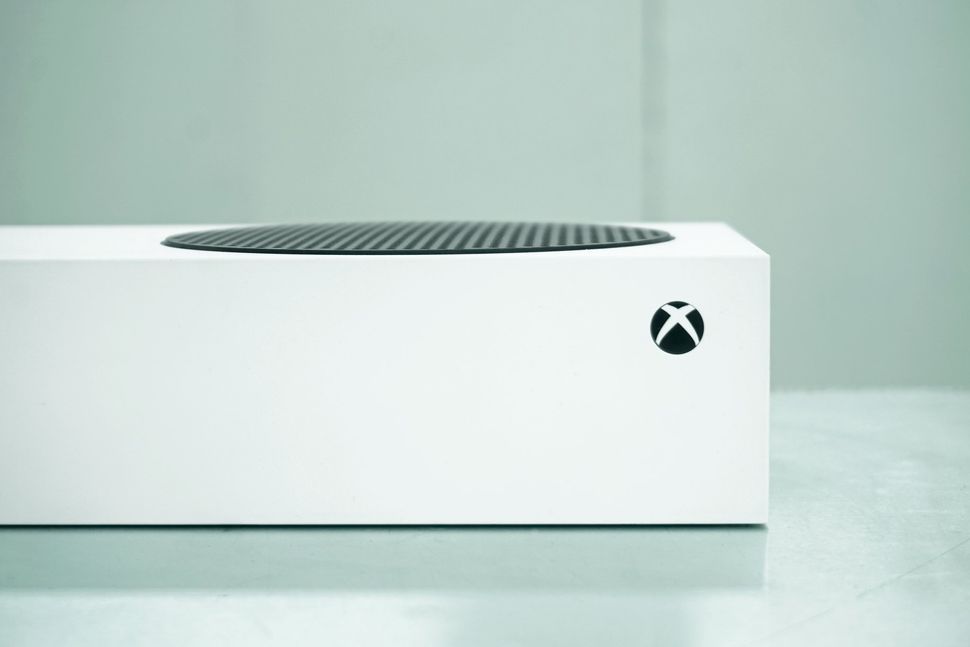 Developers have begun more openly complaining about the Xbox Series S' power as well. Larian Studios' noted that Microsoft's policies of Xbox Series X|S launch parity are preventing it from shipping Baldur's Gate 3 day and date on Xbox, since the Xbox Series S' lack of power is incompatible with the game's couch co-op features. Microsoft itself scrapped the split-screen co-op for Halo Infinite, probably for the same reason. Despite this, Microsoft has sent out engineers to Larian to see if it's something that's possible to achieve. Other developers have also complained about the console over the past few years, and as we head deeper into the generation, and games become more complex, it's going to become an ever-increasingly fraught issue.
Sony doesn't have to deal with this SKU disparity. Instead of trying to target the lower-end market, Sony is instead plowing ahead with an even more powerful PS5 Pro according to reports. Tentatively, based on my research, it seems that Microsoft is not going to have an answer for the PS5 Pro either, at least initially. The PS5 Pro will be more powerful (and more expensive) than the PS5 and Xbox Series X, potentially allowing for 60 FPS or higher frame rates without compromising 4K resolution.
We've already seen games struggle to hit 4K60 on the Xbox Series X and PS5, including Microsoft's own Starfield, and Plague Tale Requiem last year. Meanwhile, Microsoft is struggling to get current-gen games running on its cheap and cheerful Xbox Series S. That's a major problem that will only get worse as the generation follows the market leader, Sony, into higher fidelity gaming.
Head in the clouds
I wrote recently about how Microsoft's horizontal expansion efforts were distracting them from the Xbox console experience, and I can't help but feel like Xbox Cloud Gaming has to shoulder a large portion of that blame.
Again, I was quite bullish on Xbox Cloud Gaming in previous years. With everyone switching from DVDs to Netflix, it makes total and complete sense that gaming would go down the same route, right? Well, maybe not. The laws of physics are a tricky thing. When you combine the expenses of actually running global server farms to power the cloud, the cost of content acquisition, and the requirement to have near-perfect network circumstances to get even the most vaguely tolerable experience, increasingly I think Xbox Cloud Gaming was a red herring.
Much like the Xbox Series S, it seems that Xbox Cloud Gaming has been at the expense of the Xbox Series X. Microsoft hasn't really made any secret of the fact that Xbox Cloud Gaming is powered by Xbox Series X chips. One of Microsoft's biggest issues since launch has been stock levels, which have been dismal since before the pandemic even. After the pandemic, things still aren't great overall, despite the fact Sony has, once again, plowed ahead and seen triple-digit year-over-year sell-through.
Microsoft now runs the risk of making PS5 the "default" console that everybody simply buys without a second thought. The console all your friends have, the ecosystem your family is in, and the platform with the big household-name games you want to play.
Microsoft squandered Halo with perhaps some of the worst IP management in the history of gaming, leaving it propped up essentially by Forza and the racing game segment as its only real system seller. Of course, that could be poised to change with brands like Fallout, The Elder Scrolls, DOOM, and Call of Duty about to align more closely with Xbox in the coming years, but it only matters if you actually have stock to sell.
Microsoft has committed hundreds of thousands of potential home Xbox Series X consoles to cloud gaming, which by Microsoft's own admissions in court, few people actively use. People use Xbox Cloud Gaming to test out games that they may later go on to buy or play locally, according to Microsoft's testimony to the FTC and other regulators. Microsoft also claimed that demand for cloud gaming is miniscule, too. Those consoles haven't exactly gone to waste, since the teraflops are being committed to AI while not being used for Xbox — but that hardly helps the Xbox department, does it?
It's not all doom and gloom
It's not quite as dire as some would expect and predict, of course. 21 million consoles all grabbing FIFA, Fortnite, and Call of Duty microtransactions generates quite absurd levels of revenue, still. And on paper, the console strategy is sound. Xbox Series S would have been a great additive. Xbox Cloud Gaming as well, would have been a great additive. The problem is that it feels like both have detracted from Xbox, rather than helped it.
The engineering effort required for Xbox Cloud Gaming has seen the pace of updates to the Xbox dashboard slow to a crawl, with the console becoming all but featureless despite Microsoft's software legacy. We used to have a clip editor baked into the system. We used to have picture-in-picture video viewing. We used to have TV pass-through and onboard voice commands. We used to have cool Avatar games. We used to have innovation. Now, the best Microsoft can offer is slightly resized Xbox tiles after literal years of begging for it. Forget streaming to YouTube, sharing to socials, or new Xbox achievements features — enjoy your new tiles.
However, on the off chance Microsoft can somehow truly crack cloud gaming, break the Google-Apple business model-blocking duopoly, and circumvent the latency issues preventing it from being truly fun — they'll be better placed than most to take advantage. In the near term, the Xbox Series X local hardware install base is really the main problem.
Xbox fans have generally been angry at Square-Enix and other big-name publishers for arbitrarily skipping Xbox consoles, but you have to see it from their point of view. If I'm Square Enix, notoriously risk-averse Square Enix, do I make two versions of Final Fantasy 16, one of which compromises the artistic vision for the underpowered Xbox Series S only to have access to fewer gamers anyway — or, do I focus entirely on the PlayStation 5, with its single install base, and its co-marketing "exclusive" opportunity with PS5 branding? And if I'm Microsoft, does it make good business sense to fund the development of the Xbox Series S version for Square Enix to make up the difference? Will enough people even buy the game on Xbox Series X|S to make the effort worthwhile from a business perspective?
Update: This paragraph is pretty much null since Microsoft and Square Enix just announced its plans to procure deeper ties for Xbox. But one has to wonder if the economics are favorable for Microsoft in the short term here.
Indeed, there could be no amount of money Microsoft could give that would make the economics work for both parties favorably, which is contributing to the reasons why games like Final Fantasy 16, Genshin Impact, and Baldur's Gate 3 are becoming defacto exclusives, timed or otherwise. That's a problem since it increasingly places the onus on Microsoft to essentially pay developers and publishers huge sums for their content, often via Xbox Game Pass deals. And yes, these publishers are often outliers. The vast majority of AAA publishers on the high-end do support Xbox, even without the Xbox Game Pass deals, but as the gap widens between the platforms, and the Xbox Series S lags further and further behind, the future is becoming more difficult to predict.
To offset this uncertainty, I would like to see Microsoft grow the primary SKU install base, the Xbox Series X, while making the platform exciting again. Microsoft needs to innovate on the box to make the platform seem fresh for current and potential new players again. Microsoft has begun to deliver here, thankfully.
Microsoft has fixed the content library gap with its studio acquisitions, but if games like Starfield make the Xbox Series X|S desirable to regular consumers again, will Microsoft even have enough stock to meet them? Xbox announced at its not-E3 showcase in June that the stock levels had been improved, but a quick glance at the Xbox Series X listing on Amazon US as of writing suggests otherwise. "Shipping in 2-4 weeks" doesn't sound like fixed stock levels to me, but what do I know?
Having cloud as an option and Xbox Series S as an option are sound strategies on paper, but they've disrupted the Xbox Series X to a point that has been to the detriment of the entire platform.
Xbox lead Phil Spencer recently said that Microsoft can't "out-console" PlayStation during an interview. Maybe it can't, but does that mean it shouldn't even try? Absolutely not. Xbox Game Pass is still the best deal in gaming, and the best experience of that is absolutely on Xbox local hardware. It has yet to truly have its "must-get" moment, though — but that moment might be on the horizon. With a strong lineup of upcoming Xbox games, and a bit of investment in the platform itself, I believe that Microsoft has a real opportunity to turn it around.
Get the Windows Central Newsletter
All the latest news, reviews, and guides for Windows and Xbox diehards.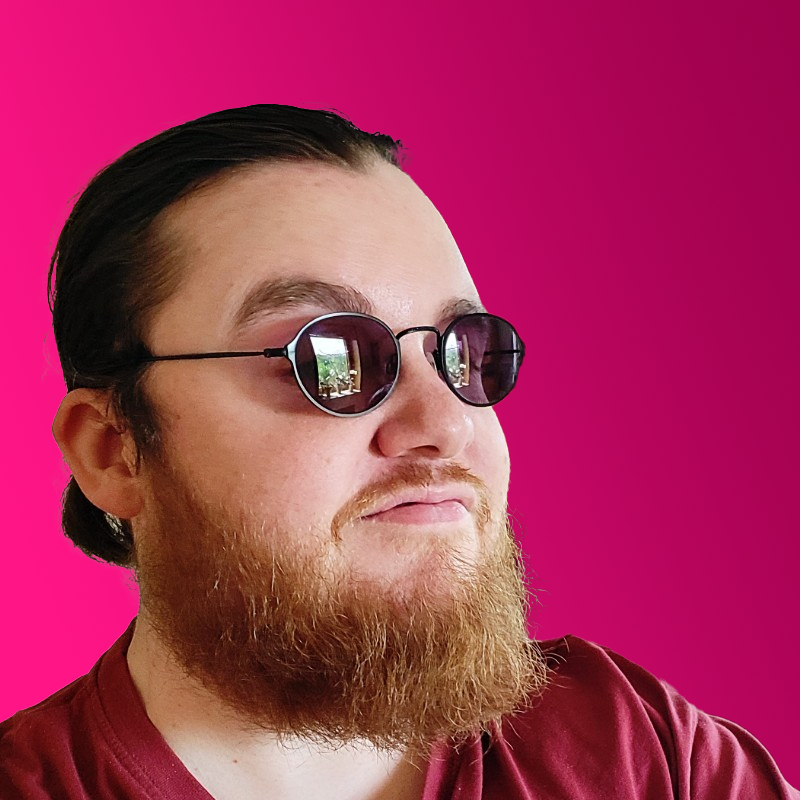 Jez Corden a Managing Editor at Windows Central, focusing primarily on all things Xbox and gaming. Jez is known for breaking exclusive news and analysis as relates to the Microsoft ecosystem while being powered by caffeine. Follow on Twitter @JezCorden and listen to his Xbox Two podcast, all about, you guessed it, Xbox!