How to create and use Groups on Windows Phone to better organize your social media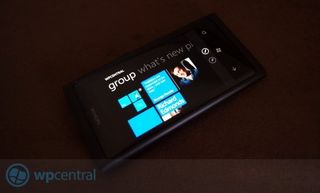 Information overload is all too common in our busy, hectic lives these days. One of the central themes through the entire Windows Phone operating system is of deep social integration. From the very start we have had Twitter and Facebook woven into the very fabric of the system. Sometimes though, too much social activity can mean it is hard to see the updates from those that matter most.
When you get to the point where you have hundreds of contacts on Facebook and the same amount or more again on Twitter, things can get hectic. We're going to show you how easy it is to setup and create your own custom Live Tiles to cut out the static and see the updates from those that matter most...
Before embarking on this, first you'll need to think about what Groups you would find more useful. You might want to create a Group for your family, close friends or a group of co-workers. For this example we're going to create a Group for the happy go lucky folks at Windows Phone Central.
Firstly let's head to the People Hub. From there hit the + button and select "new group"
Next up, pick a name. In our case we're going for the highly original WPCentral naming scheme
After, click the 'add contact'. You can search and add more contacts as you see fit...
Once you have done that, click the little button at the bottom of the screen to "Save" the Group, If you're not sure what the buttons at the bottom do, click the three dots on the bottom right which will reveal the names of all the icons.
Now you've created the Group, you can see all the members in there. Each of their Live Tiles will flip and show you current updates. Neat, huh?
The advantages of creating and pinning Groups of selected people to your Start screen are many. As well as making your Start Screen come alive with dynamic and interesting content from your contacts, when you click onto the Group you can swipe over to see a 'What's New' pane and even the photo feed from that group.
While it's great to see updates from everyone in the People hub, it can also be mentally tiring having to scroll through so much information. One of the key advantages of Windows Phone over many of the other smartphone platforms is its Live Tiles and Groups are one of the best examples of information at a glance.
Simple and powerful.
If you feel you're missing important things from certain people, then simply add them to an existing Group or create a new one. You can edit a group at any time by going into the Group tile and clicking the edit button.
We hope you have found this useful. We would love to know how you use Groups in interesting ways. So please, let us know in the comments bellow.
Get the Windows Central Newsletter
All the latest news, reviews, and guides for Windows and Xbox diehards.