How to create and use Groups on Windows Phone to better organize your social media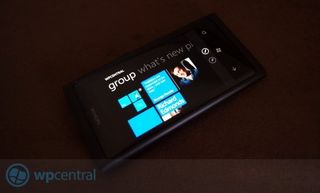 Information overload is all too common in our busy, hectic lives these days. One of the central themes through the entire Windows Phone operating system is of deep social integration. From the very start we have had Twitter and Facebook woven into the very fabric of the system. Sometimes though, too much social activity can mean it is hard to see the updates from those that matter most.
When you get to the point where you have hundreds of contacts on Facebook and the same amount or more again on Twitter, things can get hectic. We're going to show you how easy it is to setup and create your own custom Live Tiles to cut out the static and see the updates from those that matter most...
Before embarking on this, first you'll need to think about what Groups you would find more useful. You might want to create a Group for your family, close friends or a group of co-workers. For this example we're going to create a Group for the happy go lucky folks at Windows Phone Central.
Firstly let's head to the People Hub. From there hit the + button and select "new group"
Next up, pick a name. In our case we're going for the highly original WPCentral naming scheme
After, click the 'add contact'. You can search and add more contacts as you see fit...
Once you have done that, click the little button at the bottom of the screen to "Save" the Group, If you're not sure what the buttons at the bottom do, click the three dots on the bottom right which will reveal the names of all the icons.
Now you've created the Group, you can see all the members in there. Each of their Live Tiles will flip and show you current updates. Neat, huh?
The advantages of creating and pinning Groups of selected people to your Start screen are many. As well as making your Start Screen come alive with dynamic and interesting content from your contacts, when you click onto the Group you can swipe over to see a 'What's New' pane and even the photo feed from that group.
While it's great to see updates from everyone in the People hub, it can also be mentally tiring having to scroll through so much information. One of the key advantages of Windows Phone over many of the other smartphone platforms is its Live Tiles and Groups are one of the best examples of information at a glance.
Simple and powerful.
If you feel you're missing important things from certain people, then simply add them to an existing Group or create a new one. You can edit a group at any time by going into the Group tile and clicking the edit button.
We hope you have found this useful. We would love to know how you use Groups in interesting ways. So please, let us know in the comments bellow.
Done this and found it quite usefull. I have groups like Food/Services/Family/Friends which also help on the messaging and phone functions of the device...
I just hope these "groups" are backup and restored on my next WP8.x phone :)
Note: Be carefull with your personal phone numbers displaying on the pictures above :)

Unfortunately there are limitations to using groups. For example, each contact in the group must have an email address for the "what's new to work". So adding twitter contacts to a group doesn't provide the best experience.

Speak for yourself! I've gotten mine to work without emails

Mine do not. I have several news twitter contacts, all these contacts are only twitter contacts, with no email associated, the what's new never works. Individually they work fine.

Mine works fine with just Twitter contacts.

I notice that groups don't always update properly. Sometimes only a few messages appear in a group when the individuals have lots of status updates.

If you use the What's New area for the groups.. The 3 most recent updates for each contact show up. You'll need to go into their individual contact area to see more.

I wish this info would transfer better to our online worlds. On W8 cp it was messed up as well. Hopefully it is fixed in the next few months.

Just another example of why windows phone is different and awesome!! ;-)

I use this feature a lot. Family & Sports Groups are pinned to my start screen. I believe the limit is 50 ppl per group. I wish they would expand the limit at least x2 but awesome feature.

Clarification Groups are only 20 ppl per Group :(

I do that group I have one group of twitter the Dallas mavericks players and Mark Cuban , a cowboys one with players and ESPN Dallas in it ,and a windows phone one with Ben Rudolph,Bill Gates,CafeMango,Daniel Rubino,General the destroyer,Jay Bennett,Nokia,Nokia beta,Nokia USA,Nokia innovation,Rodneyej,The Nokia blog,The verge,Windows phone,and WP Life all twitter :)

I use this to quickly catch up with friends and family

I don't like that each group is limited to only 20 contacts :(

Been doing it since day one!

I have bff and live feeds for my groups pinned to my start screen. In live feeds, I have Jimmy Fallon, Ashton kutcher, and many YouTube subscription!!!

Wow thanks dude. You just gave me the idea of using it for feeds

Groups is the best thing that happen to my life.. Except it doesn't always update the way I should've want it... I think I have to click on it more often to see what's going on with my peoples!!! But other than that I can't wait to pin all my groups on my home screen with wp7.8/8.. I don't pin all my groups cuz I end up scrolling longer lol..

Exactly lol. That new start screen is perfect

A bit off topic, but I sure wish the group functionlity existed on the people hub in Windows 8. Makes no sense why MS didnt replicate this valuable capability.

Thanks for the little tutorial, I never really bothered to use groups for Windows Phone, but it really works well and is a fantastic feature of Windows Phone!

Anyone know why my groups update only include Facebook updates even though I have twitter accounts linked too? Seems to be a recent problem :(

Many none techies people with WP still don't know this feature exists on Windows Phone. You could send messages or emails to everyone in the group quickly. It's a great feature.

Ist THE Killerfeature of the OS! I used it from the beginning!:-)

Nice article. I really just made two groups a couple months ago. I was playing around and discovered. Cool feature I was unaware of for months

So is there still not a solution to the syncing issues from the people hub in outlook.com and your windows phone? I'd prefer updating my people hub from outlook.com (PC) but it does not update the hub in the WP, which is kind of dumb and frustrating.

outlook addy is my WP ID also so it doesn't make sense that they don't sync.

Using Windows 8, Lumia 822: How do you see the names of the groups when you go to People hub/Groups?
Windows Central Newsletter
Thank you for signing up to Windows Central. You will receive a verification email shortly.
There was a problem. Please refresh the page and try again.