GMK rose through the pandemic with its launch of the NucBox Mini PC. It's surprisingly capable for such a compact size, but there's only so much the quad-core Intel Celeron can handle, which is where the GMK NucBox2 comes into play.
Like the NucBox, this mini PC is compact and will easily mount to the rear of your monitor for a clean workstation, but that's about where the similarities end as this is a whole different beast. Instead of a mere Celeron CPU, GMK opted for a laptop-grade Intel Core i5-8259U, which not only has hyperthreading for eight cores but can also boost to 3.80GHz.
We're taking a look at the NucBox2 today to see if it's worth considering for work (and play).
Bottom line: GMK took the NucBox, enlarged it slightly, and installed a more powerful processor. The end result is a desktop workstation you can work and game on, only to carry around with you.
For
Compact design
Good-performing 8th Gen Intel CPU
Strong port selection
Upgradable internals
Against
Desktop performance isn't the best
No Wi-Fi 6 or Bluetooth 5
GMK NucBox2 Mini PC: Price and availability
The GMK NucBox2 Mini PC is available at Amazon for $430. GMK offers a $30 coupon through the retailer, which brings down the cost to $400. Those who are not located in the U.S. can purchase the PC through GMK's online store directly. Compared to other pre-built and mini PCs, the price is pretty good with the specifications offered.
GMK NucBox2 Mini PC: Specifications
Swipe to scroll horizontally
Category
GMK NucBox2
GMK NucBox
Type
Small form factor
Small form factor
CPU
8th Intel Core i5-8259U
Quad-core 2.30GHz to 3.80GHz
Intel Celeron J4125
Quad-core 2.00GHz to 2.70GHz
OS
Windows 10 Home
Windows 10 Home
RAM
8GB DDR4
8GB DDR4
GPU
Intel UHD 655
Intel UHD 600
Storage
256GB SATA M.2 SSD
128GB SATA M.2 SSD
256GB SATA M.2 SSD
512GB SATA M.2 SSD
LAN
Intel AC-7265 Wi-Fi 5 (Bluetooth 4.2)
Intel AC-9461 Wi-Fi 5 (Bluetooth 5.1)
Ports
4x USB-A 3.0
1x USB-C
2x HDMI 2.0
1x Gigabit Ethernet
microSD reader
3.5mm audio jack
2x USB-A 3.0 ports
1x USB-C (DC input)
1x HDMI
microSD reader
3.5mm audio jack
Dimensions
4.33 x 4.92 x 1.96 inches
(110mm x 125mm x 50mm)
2.4 x 2.4 x 1.6 inches
(62mm x 62mm x 42mm)
GMK NucBox2 Mini PC: What I like
Image 1 of 3
GMK didn't switch things up massively with the NucBox2. It's a compact PC with a similar design to other mini PCs on the market, including the smaller GMK NucBox. Up top is a plastic lid with a glossy black finish, which doubles up as a fingerprint magnet. The main plastic chassis wraps around and is a dual-tone grey. It looks premium.
And this is a compact PC, coming in at 110mm x 125mm x 50mm and weighs in at 426 grams. You can easily carry this PC around in a bag, which allows you to mount the NucBox2 on the rear of a monitor using VESA support — GMK includes all the necessary VESA brackets too. To help cool everything, there's a single fan that sucks in cool air from underneath the PC.
For ports, there's plenty of connectivity present to hook up all your accessories. On the rear are a power connector, two HDMI 2.0 ports, two USB-A 3.0 ports, and a single 1Gb LAN port. The front panel is where you'll find the power button, USB-C port, two further USB-A 3.0 ports, and a 3.5mm audio jack.
Image 1 of 2
The internals include the Intel Core i5-8259U processor, which is a quad-core CPU that can boost up to 3.80GHz and has integrated Plus Graphics 655 for graphics support. It's not the best, but is good enough for most desktop tasks. For RAM, GMK pre-installs a single 8GB DDR4-2666 module. The memory is operating in single-channel mode, and a second 8GB stick is highly recommended for a 16GB capacity.
Windows 10 Home is installed on a 256GB PCIe NVMe SSD. It's possible to quickly get inside the NucBox2 by removing a few screws hidden away by the four rubber feet. It's here where RAM or a new SSD can be installed. In synthetic tests, the PC performed admirably for the compact size. If the NucBox isn't quite capable enough, the NucBox2 certainly has more guts.
Swipe to scroll horizontally
Category
GMK NucBox
GMK NucBox2
Minisforum U850
CrystalDiskMark
441MB/s read
333MB/s write
2,190MB/s read
1,297MB/s write
2,542MB/s read
1,271MB/s write
PCMark 10
1,572
4,076
2,819
Geekbench 5
434 (single-core)
1,318 (multi-core)
962 (single-core)
3,123 (multi-core)
666 (single-core)
1,884 (multi-core)
Comparing the two NucBox PCs together, it's clear to see how much of a difference the NVMe drive and upgraded processor make to the scores. While the NucBox2 costs considerably more than the smaller NucBox, the bump in performance is ideal for heavier workloads and even some light gaming.
GMK NucBox2 Mini PC: What I don't like
The only drawback I could find was the lack of any Wi-Fi 6 or Bluetooth 5. If either of these features is a must-have, you can replace the Intel wireless card with one that does support the newer standards, but this does mean additional cost and having to open up the mini PC, which not everyone may be comfortable doing.
It's a shame since the smaller NucBox has the Intel AC-9461 with Wi-Fi 5 and Bluetooth 5.1.
GMK NucBox2 Mini PC: Competition
The competition in the mini PC and NUC segment is pretty fierce for such a niche category. GMK has a few PCs out, including the excellent and unbelievably small NucBox, which is a good deal less than the NucBox2, but comes with less capable hardware. Other players are in the game too, including PC manufacturing giant ASUS.
The PN51 from ASUS comes equipped with the choice of an AMD Ryzen 5 5300U, Ryzen 5 5500U, or Ryzen 7 5700U CPU. These aren't Zen 3 processors, but they offer great graphics performance with integrated AMD Radeon Vega cores. This compact PC can be kitted out with plenty of RAM and speedy SSD storage space.
One shouldn't discount the Minisforum U850 Mini PC from the recommendation list, which actually comes with a newer Intel laptop processor, the Intel i5-10210U. It also has Wi-Fi 6, plenty of ports, and upgradable RAM and storage. The price is a little steep, however, coming in at $659.
Should you buy the GMK NucBox2 Mini PC?
You should buy this if ...
You're on a tighter budget
You want a small form factor PC
You need a small PC for general productivity
You want to create your own router
You shouldn't buy this if ...
You need to do intense tasks
You want to play games at high resolutions
You want a high-performance PC
There's so much to like about the GMK NucBox2. It has a very capable processor that's ideal for working (and playing) from home. It has VESA support for mounting the device to the rear of a monitor to clear up desk space. It's possible to upgrade the RAM and SSD to make this a compact workhorse for productivity.
GMK even includes the necessary VESA mounting brackets and a SATA cable for a 2.5-inch SSD, allowing one to expand the capacity of the PC without relying on external storage. It's just a shame about the lack of Wi-Fi 6 and Bluetooth 5, but these are small annoyances that most home PC users probably won't notice.
If you're working from home or are wanting to create a clean office environment, the NucBox2 is a solid Windows 10 PC that won't be awful for completing tasks throughout the workday. It's easy to buy a cheap mini PC that doesn't have enough performance, but that's not the case with the NucBox2. It left me mightily impressed and is one of the best mini PCs and NUCs.
Compact workhorse
The bigger and much better NucBox

Sporting an Intel Core i5 mobile processor, this mini PC has plenty going for it. The RAM is upgradable, so too is the M.2 NVMe SSD, and there's a SATA cable included for expanding the capacity even further. Best of all, the NucBox2 can be mounted on the rear of your monitor.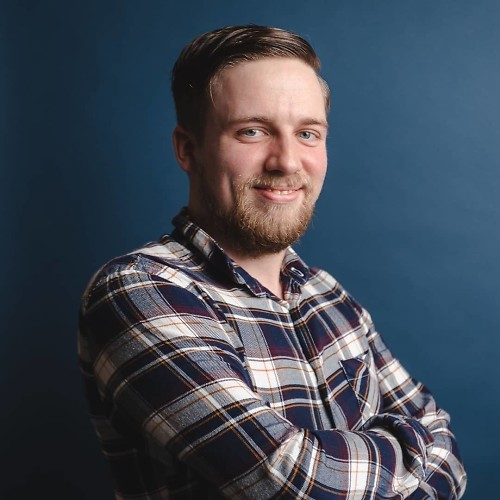 Rich Edmonds was formerly a Senior Editor of PC hardware at Windows Central, covering everything related to PC components and NAS. He's been involved in technology for more than a decade and knows a thing or two about the magic inside a PC chassis. You can follow him on Twitter at @RichEdmonds.