GMK is a relatively unknown brand, at least I've yet to come across it until a review sample landed at Windows Central HQ. I've always been fascinated by mini PCs like Intel's Next Unit of Computing (NUC) range, especially when they manage to cram in 4K-capable components inside such a compact chassis.
The GMK NucBox, which is clearly a play on words with Intel NUC, promises impressive specs in a ridiculously small package. There's an Intel processor, wireless connectivity, up to 512GB of pre-installed storage, and a full version of Windows 10 to play with. Could this be one of the best mini PCs and NUCs? I took one for a spin to find out.
Bottom line: The GMK NucBox is almost the perfect mini PC. If only the company could work out a way to include a VESA bracket inside the box and add a LAN port, this would be the PC for office deployment.
For
Intel Celeron J4125 CPU
Super-compact form factor
Impressive internals for the size
Affordable
Good connectivity
GMK NucBox: Price and availability
It's easy to spend upwards of $2,000 on a new PC, but the GMK NucBox is on the affordable side of the scale. Coming in at just $240 for the 128GB SSD and 8GB of RAM version, this is incredibly affordable compared to many pre-built systems out there. It's possible to spend up to $300 for the 512GB SSD with 8GB of RAM.
GMK NucBox: What's good
The NucBox shares the same design as the Chuwi LarkBox, which leads me to believe some of these brands are using the same design manufacturer. Like many devices available today, the GMK NucBox has a brushed aluminum-effect metal body with a chrome strip separating it from the black plastic fan housing up top.
Swipe to scroll horizontally
Category
GMK NucBox
Type
Small form factor
CPU
Intel Celeron J4125
Quad-core 2.00GHz to 2.70GHz
OS
Windows 10 Home
RAM
8GB DDR4
GPU
Intel UHD 600
Storage
128GB SATA M.2 SSD
256GB SATA M.2 SSD
512GB SATA M.2 SSD
LAN
Intel AC-9461 Wi-Fi (Bluetooth 5.1)
Ports
2x USB-A 3.0 ports
1x HDMI
1x USB-C (DC input)
MicroSD reader
3.5mm audio jack
Dimensions
2.4 x 2.4 x 1.6 inches
(62mm x 62mm x 42mm)
The front panel is clean aside from the power button and Intel inside branding. On the right side are a MicroSD card reader and 3.5mm audio jack. The rear houses the USB-C port for power, HDMI port, and two USB-A 3.0 ports. There's not too much here in terms of connectivity, but this PC measures in at just 2.4 x 2.4 x 1.6 inches so there's not much room for GMK and others to play with.
The GMK NucBox is ridiculously small. Even photos don't do it justice. This PC is smaller than the SteelSeries DAC and wireless receiver unit for the Arctis Pro headset. It's also more compact than one of my Sony lenses. It's crazy just how we're able to cram so much computing power in such a small package.
Taking the PC apart is an easy process. Simply remove the four padded feet underneath the chassis (attached using adhesive), remove four screws, and everything pulls apart. The only component you can remove and replace is the mSATA SSD. This makes it possible to purchase the 128GB model of the GMK NucBox and upgrade the storage yourself.
Image 1 of 4
Inside this small PC is an Intel Celeron J4125, which is a quad-core (without hyperthreading) CPU with a base frequency of 2.00GHz that can boost up to 2.7GHz. It has a cache of 4MB and integrated Intel UHD 600 graphics processing. This isn't a powerful CPU, but looking at the small form factor of the GMK NucBox, you wouldn't expect to see a desktop-class Intel Core i9 inside.
The 8GB of RAM is from Micron and is LPDDR4. The SSD isn't the fastest around, since it's an mSATA M.2 2242 drive, which will be confirmed later with some benchmarks. Running the PC as a general use workstation and the performance is mediocre, which is to be expected from the 10W CPU. For general site browsing, social media, media streaming, and some very light gaming, it's perfectly adequate.
Temperatures were recorded at around 50C idle and then up to 70C when under full load before settling back down to around 62C once the fan kicked in. Interestingly, there doesn't seem to be a smooth curve for the fan, which simply boosts into almost full power as soon as the CPU hits 60C. These results aren't too bad, given the size of the chassis and restricted airflow.
For synthetic benchmarks, CrystalDiskMark recorded 441MB/s and 333MB/s for read and write speeds, respectively. This isn't anywhere near NVMe levels of storage performance but is considerably faster than mechanical hard drives. PCMark 10 came in at 1,572, which is about in line with expectations for the Celeron J4125. Likewise with Geekbench 5, resulting in 434 and 1,318 for single and multi-core testing.
The 8GB of RAM is decent enough for a Windows 10 installation, though it would have been good to have the choice of 16GB if at all possible. When it comes down to it, you shouldn't be expecting too much from a mini PC, but these are perfect for office deployment. It's just a shame there's no VESA support for mounting them on the rear of monitors without buying an optional bracket.
GMK NucBox: What's not good
I would have loved to see some sort of bracket accessory included that would allow the GMK NucBox to be attached to a monitor using VESA. That's a shame, especially since it makes sense to hide these small PCs behind the display for a cleaner look on the desk. I can understand why this wasn't included to keep the cost down, but it would have been nice.
There's also no LAN port, which is a bummer for anyone wanting to rely on wired connections. Especially in busy environments, wireless connectivity can be patchy, which is why we always recommend using cabling if at all possible. Due to size constraints, it will probably be a task to include a LAN port on the GMK NucBox, but this too would elevate the experience for almost full marks.
I also did not like the US to UK plug adapter, which isn't the standard three-prong plug, forcing one to use an adapter that does have an earth plug or using another plug to force open the socket. GMK has alerted me that the company is shipping out a three-prong plug inside retail packaging.
GMK NucBox: Competition
There are so many NUC-style mini PCs, like the aforementioned Chuwi Larkbox, out there that it may be difficult to separate the good from the bad and ugly. The NucBox from GMK is one of the better mini PCs, especially if you're wanting a pocket-sized computer that you can take around with you. It's nowhere near the most powerful, nor does it have all the connectivity you'd require for a complete office setup.
Strangely enough, the GMK NucBox looks like a shrunken Minisforum U850 and turned upside down. It's also the most recent NUC-esque PC I've had the pleasure of reviewing and gave it a good score for its form factor, design, and impressive specification list. The GMK NucBox is pretty much as small as you can get away with a somewhat capable Intel processor.
If you want wired LAN ports and expandable storage capacity (beyond the single M.2 drive), you'll need more chassis space. Something like the Minisforum U850 caters to that desire by offering an additional two 2.5-inch drive bays, replaceable RAM, and Wi-Fi. It's far more upgradable than the GMK NucBox, but it's also nowhere near as compact. There are tradeoffs everywhere.
GMK NucBox: Should you buy it?
You should buy this if ...
You're on a tighter budget
You want a small form factor PC
You need a small PC for general productivity
You want to create your own router
You shouldn't buy this if ...
You need to do intense tasks
You want a silent PC
You want a high-performance PC
You want to mount a PC to the back of a monitor
It's amazing how far PC technology has come over the years. The Mac Mini is a brilliant piece of kit from Apple, but you just cannot beat NUC and small form factor PCs like the GMK NucBox. It's perfect for anyone on a tighter budget who only wants a PC for work or programming, allowing you to create all kinds of devices including a server or router.
The GMK NucBox does have a few limitations, however. It's not great for more intensive tasks thanks to the weaker Celeron processor. It's a no-go for gaming beyond solitaire and select light games. It's fairly quiet but not silent, especially when the fan kicks into high gear, which is sudden thanks to a lack of a smooth curve.
Even with those few minor drawbacks, I can still recommend the GMK NucBox to anyone wanting such a compact PC. It's utterly brilliant for general computing and small enough to take with you on the road.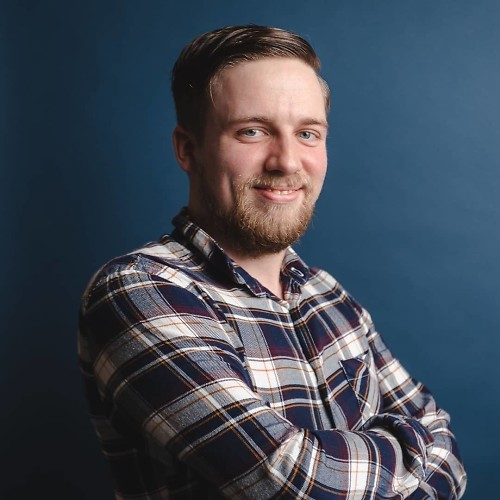 Rich Edmonds was formerly a Senior Editor of PC hardware at Windows Central, covering everything related to PC components and NAS. He's been involved in technology for more than a decade and knows a thing or two about the magic inside a PC chassis. You can follow him on Twitter at @RichEdmonds.