Grand Theft Auto V to add new vehicles, weapons and more for GTA Online on July 8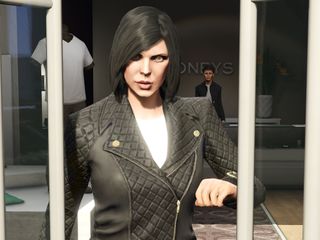 Grand Theft Auto V is now available for PC, Xbox 360, Xbox One, PlayStation 3 and PlayStation 4 platforms, but publisher Rockstar Games isn't done yet with new content updates for the crime action game. Today, it announced that Ill-Gotten Gains Update: Part Two will be released as part of GTA Online on July 8.
One of the big parts of the update is that "The Lab", the special in-game radio station that was previously released as an exclusive for the PC version, will now be available for all the console editions. There will also be a number of new cars added to the game, such as the Coil Brawler, the Invetero Coquette BlackFin, and the super-fast Progen T20. Some new weapons like the single-shot Marksman Pistol will be added as well, along with some new clothing items and accessories.
Source: Rockstar Games
Windows Central Newsletter
Get the best of Windows Central in your inbox, every day!
Each and every time when I see GTA written in news feed of windows central,I feel sad for the fact that Vice City and Max Payne is missing in windows phone store.Deliberately waiting for the day when windows central posts articles such as "Rockstar Games introduced other titles for windows phones" or "Windows 10(Mobile) update launched ahead of schedule".

Haha "Windows 10 launched ahead of schedule" xD

That chick looks like Charlize Theron

Really? She doesn't looks like her from any angle.

That's a nearly two years old game and it is still getting a lot of content. Even though I grew tired of the game already, I often log in to see the new stuff. Brilliant work Rockstar has done with this game.

Where is the single player stuff?! I suck, so it sucks playing online!

Generally all this stuff is obtainable in singleplayer too.

If you are referring to this particular update then maybe yes, but most armored vehicles cannot be obtained in single player, even after you compete the heist. Also, bear in mind a few sports classic like stinger gt and lampadati Casco is not available. Which sucks to be honest.

I'm talking about more heists and stuff. Not just vehicles or clothes and whatnot.

Dude I've been online and alot of players suck. just keep playing and get good at it, well that is if it's your cup of tea.

Hope it isn't that expensive. In Part 1, a golden jet cost $10m. I bought that same jet some time ago, for just over $1m. The only difference was that it was black. Some of the prices are unfair and stupid.

GTA VI based on Vice City starring Ryan Gosling as protagonist...........
......................................................... =|

Yea .you'll have to play straight for 6 months solid to afford anything decent

Waiting for the poker thing they talked about when GTA released in 2013... They said that they would give us the poker thing that where in San Andreas later... Soon 2 years ago...

How about more content for GTAV OFFLINE??? That would be rather nice wouldn't it????

Still waiting for that purchasable house on the beach side. Want to have a house with front porch and beach view.

Still waiting on story dlc