Hands on with the Windows 10 Creators Update (video)
The Windows 10 Creators Update is Microsoft's next version of Windows 10, packing a number of new features for creators and professionals! Let's take a look.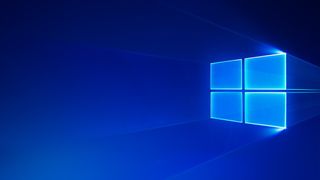 (Image credit: Microsoft)
As with all major releases of Windows 10, we've got another incredibly detailed video walkthrough showcasing all the most noteworthy new features and changes you can expect to see when the latest update rolls out to the public in April.
The Creators Update, as the name implies, is an update focused on creators. It's packing a brand new Paint 3D app, with a whole community of 3D artists that you can share and create with. But that's not all, the Creators Update is an update for everybody, meaning it's packing other features too.
You can expect to see improvements to gaming, with a new Game Mode that makes games run better, a smarter Cortana, live folders, even more personalization options and a whole lot more. All of that, and more, is available in our video walkthrough.
It's a full 26 minutes long, so you might want to sit back and relax while we introduce you to the Windows 10 Creators Update. We'll be writing up our full Windows 10 Creators Update review in the coming weeks, so stay tuned for that!
Zac Bowden is a Senior Editor at Windows Central. Bringing you exclusive coverage into the world of Windows 10 on PCs, tablets, phones, and more. Also an avid collector of rare Microsoft prototype devices! Keep in touch on Twitter: @zacbowden.
Why did they make a CU teaser if they didn't stood up to it...

Some things weren't ready in time like they planned. Things happen that get in the way

Please what is it that they did not stand up to in Creator's Update?

And? That's the only thing AFAIK, and to be honest it's not even that big of a deal, I don't think that much people would use it anyways. They did however deliver on everything else, which includes far more important features and improvements.

3D scanning with phone camera for all iPhone/Android/Windows 10 Mobile. I didn't see this feature in the insider builds... :(

Hi Zac I have a request can we get voice/video call on Facebook messenger on win10 mobile ?

Can someone please explain to me, what Cristi Militaru is trying to say? Thank-you!

Watched this yesterday...really glad about the implementations.

Awesome video, was waiting for it.

Themes is really cool. They keep adding more and more things to get you using the Store.

Can we name (give title to) live folders like we can in mobile? If not, that needs to be implemented in the next update.
Good stuff for edge. Hope edge extensions come to mobile as well. And inking functionality as well. Makes sense to add inking to mobile edge now that it has book reading functionality. You know highlighting and making notes on books. If Microsoft can bring academic textbooks to the digital store, it will be great.
Love personalization changes as well. Wish custom colour option had come to mobile as well. Would love to have manual input boxes next to sliders and drop-down menus for accurate numerical input like percentages for scaling, volume control, sizes, screen time out times etc. instead of limited system provided options from drop-down menus.
Cortana start up menu was fun to watch. Butthe real star is Cortana voice commands for system actions. Next up would be que tasks wrt to time and/or automation on my list to manage computing through cortana.
Paint 3D is cool. It has been said before but it too needs to come to mobile. And while we are at it, when will it come to Windows Holographics? Or is it already there? That's where it will make most sense, right? Oh and what became of windows updates/insider program for Hololens? It used to be a thing if I remember correctly.
In other things, love the window on window concept, it along with snap mode needs to come to mobile too.
Game bar, game mode, beam integration is cool. I can vividly remember a time long long ago when I had to check to see if some antivirus was working in the background and closed tasks manually to allot all resources to the game I was trying on my PC. Cool to have this feature in windows by default now. Beam integration and native broadcast technology for gaming is cool stuff. Next step would be some sort of merger between beam and skype technologies to integrate live broadcast and recording technologies natively to the whole OS with screen capture broadcast, webcam, microphone. Might come in handy for tutorials, podcast or even general live technology that is slowly making its way to the internet services.
Maybe I'm reading too much into it but option for allow apps from store only and what we know about windows on ARM, windows cloud and project centennial is making me excited. Let's hope what we think is gonna come true.
Other areas where I'd want more attention is touch keyboard for 2 in 1, convertible, detachable PCs. Really not a fan of typing on touch keyboard on big screens. Would rather have all kinds of customization ability to split it to sides, make it or the split sides curved, pushed to the sides, height adjusted, personalization options for themes, keyboard button shapes, borders, manual key templates, shortcuts, swipe writing wordflow everything. Oh and I would really like to see handwriting mode given another shot in computing interaction model as opposed to touch keyboard, mechanical keyboard, and even typography. Let's bring the paper and hand written stuff back.
All in all can't wait to see what Microsoft has in store for us for the next update. Particularly looking forward to project neon changes and lastly and especially cShell. Bring it on! Keep up the good work Microsoft!

Great video and hilarious coverage of the Paint 3D app. Only sad thing, and it applies to lots of new things/apps Microsoft releases, is (again) a different looking UI in that app. Different hamburger menu, different flyout, different icons... That's why I love Google's Material Design because they implement it in ALL their apps looking consistent on all platforms and I'm always wondering, why can't Microsoft just do the same? Or does the Paint 3D app look like the new Neon specs?

Not really. Allo looks totally different. The Gmail and Google Calendar site looks like it is still 2010 Apple is doing the same stuff lately. The music and news app have totally different UI when compared to their other apps. Same on Windows. Every app has a totally different style. Chrome uses it's own notification, iTunes looks like an apple app and Office 2016 is skinned with other icons and UI elementa than Windows too It seems everything is about brand user experience. Nothing looks 'native' or consitent anymore. Every application has to has its own identity and experience to stand out.

I agree with the other guy who posted. A lot of Windows apps look pretty similar and the significant differences are with the win32 apps. Fortunately Microsoft is making things look more similar as time progresses. However many apps have different themes for separate identities and this applies to Google's products and Apple products as well. For example I have an Android and there are many apps with the material design however many apps that were built by Samsung look completely different and then there's a whole bunch of other apps that are different as well.

make windows 10 great again.

Thanks Zac. Looking forward to the update.

Thank you Zak. That was tight man. Thanks for the quick run down on the Creators Update. I really do like what they have done with the OS. I'll also say that because I'm a desktop man, this review made me need to get my hands on a Surface or something that has pen support. I feel like I'm missing out from a major part of the development. But again, props on the review. You are quite the "artist".

Awesome. Thanks Zac, looks like an awesome update. what is the date for release on this? oh btw, are you from australia?

Is he from Australia? Nooo, he's "Bwitish"! :) Nothing like an Aussie accent, well maybe similar to some regions in Oz, but still quite different.

Sounds alot like my really good friend who is from Australia. Thats why I asked. Is this being realsed to the production devices, or through fast ring etc first?

Nothing overly exciting, but welcome the little improvements here and there.

So, with RS2 "soon" here, is there a collection of informed guesses and rumors of what will be in the next / RS3 update? That would be interesting.

Interesting new features. But the user interface! Oh my oh my! Why is it so difficult for Microsoft to improve the quality? Some examples: Start Menu doesn't got the new scroll bars seems they gave up to improve the legacy desktop UI elements to fit more to the MDL2 style default mouse pointer is difficult to see on high DPI screens because the thin 1 pixel outline is too small on such screens. The pointer is also asymmetrical. Does nobody in the shell team noticed this yet after so many years? the new Paint 3D app looks nothing like a Windows 10 app. Also has this "compact" UI mode. Why? There is a Tablet Mode in Windows 10, this should change the UI. new Share UI looks boring and inconsistent they added 3 new buttons to Edge for a feature only a few pro users might use. The elegant browser is now getting a bloated interface, 5 buttons beside the tabs. Very disappointing while the Windows Hello got avlot faster, there are still three different "welcome" sentences displayed that no human can ever read. Flickers like a disco Cortana's responses are still sometimes displayed in Arial font. A nightmare for sensitive "creators" lol

Will the creators update be available for free download even to those pc running Windows 10 version 1607

As long as you have a valid W10 license you'll get free Windows 10 updates. Atleast as long as the computer is supported and MS does not change their business modell.

My new drinking game, take a shot every time Zac says "Very nice indeed". ☺

Any touch improvements in the Creators Update? Specifically I'm wondering if the tab preview in Edge can be accessed with a swipe down. Picking at tabs with a finger is much less friendly then the Metro IE browser was in W8.

.So did they fix my only gripe with the office eco system? Pen/ink keyboard+office = pure horse dung. The moment you try to ink your first word it shoots out the first scribble you make when you lift the pen off the surface. Its a pure pain in the ass.

It's all Cortana centric so that means this will be a train wreck anywhere else in the world.
Cortana was great on 8, but 4 years later can't handle the most basic instruction or task. What a cluster ****

How can you record the screen, Zac?

To record an installation from start to finish, you can use HDMI or game recorder if a tablet supports HDMI out. On a PC you can record a VM or If you just want to record a screen or window, you can use the free software like OBS.

are thses updates available for insiders only?

Is OneDrive's placeholder coming back in this update?

"Set tabs aside" is actually a brilliant feature. I would like to find a similar extension on Chrome or Firefox as I often have hundred of tabs open in a dozen or so different windows for exactly the reason he mentioned. I don't want to bookmark everything because it's just temporary research that I've set aside for a while, so this looks like an elegant solution

Awesome video... Fyi, even the Anniversary Update has the feature of locking your PC using Cortana. No Shut down though.

The Paint3D section of this video! Best! lol'd.
Windows Central Newsletter
Get the best of Windows Central in in your inbox, every day!
Thank you for signing up to Windows Central. You will receive a verification email shortly.
There was a problem. Please refresh the page and try again.