Hands on with the Windows 10 Mobile Anniversary Update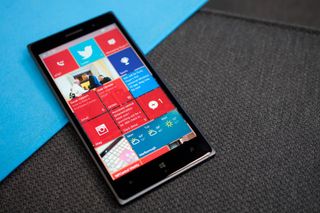 The Windows 10 Mobile Anniversary Update has just started its official rollout to eligible Windows 10 Mobile handsets, meaning now is a great time to go hands on and showcase all of the major changes, features and improvements you can expect to see in the newly available update. We've thrown together a near 20 minute walkthrough of all of the most noteworthy changes!
The Windows 10 Anniversary Update for Windows phones has just started rolling out right now, so if you're device doesn't see it yet don't worry, as the update is likely still propagating. If your handset is already running Windows 10 Mobile, you should automatically receive this update soon. If not, then you may need to update via the Upgrade Advisor if your handset is eligible.
Now that the Anniversary Update is rolling out on Mobile handsets officially, Microsoft can begin focusing on Redstone 2 builds for mobile insiders, exciting stuff. In the meantime however, let us know what your favorite new Windows 10 Mobile Anniversary Update features are in the comments area below!
Windows Central Newsletter
Get the best of Windows Central in in your inbox, every day!
Zac Bowden is a Senior Editor at Windows Central. Bringing you exclusive coverage into the world of Windows on PCs, tablets, phones, and more. Also an avid collector of rare Microsoft prototype devices! Keep in touch on Twitter: @zacbowden.
Both those on the fast ring already have it, right?

You guys didn't mention anything about the store to MS

Only main feature I'm missing now is Fm Radio..

I would love to have Kids Corner back.

its already on previous build

cr_buck stated they wanted to see Kids Corner brought BACK to the platform. Why would you downgrade for that feature? I too want Kids Corner back, and hope it does in RS2.

Kids Corner is now Apps Corner. It's still around.

Very different feature set. In Kid's Corner I could actually choose what photos/music/videos my kid has access to. App Corner doesn't give me nearly that much flexibility.

I wish kids corner had a different password to give to kids..or at least a profile setting. I know some apps circumvented security by allowing you to access more core features... But kids corner we was a great idea. Apps corner was pretty good but again, maybe I wanted to leave my phone or just let me kids (if I had any)grabbed thr phone while I was driving... No need for me to give them my real password or unlock it for them Posted via the Windows Central App for Android

That's really a good one.

Try Apps corner instead. It's great and there are toggles to allow and not allow your child to do certain things.

Is not apps corner basically the same thing?

I really dont get it. Why does MS have to keep taking away working parts of the OS.... Kids corners was great. I am truely gettign close to swtiching. ADD to the OS dont take away. and IT there is somethign better in the works, then jsut leave the old one there until the new one is ready to roll at the same time you take the odl one away.... so frustrated with MS right now. Getting tired of this.....

I mean seriously, who at MS is making these asinine decisions?

It may have worked in WP8, but that doesn't automatically mean it works in W10M. Pretty sure they had a reason to remove it, probably security issues.

There are other FM radio apps in the Windows store.

Try Radio FM Phone, that one is kinda ok, it uses the built in FM tuner, so no internet required (as it should be with an FM radio)

Y MS hasn't reintroduced fm radio even after insiders demanding for that in feedback hub so many times... It had been removed in the last 4 builds ..

They just discontinued the MS branded radio app. The feature is still there, you just have to grab another app from the store.

Go get an FM app from the store. There are ones that are much better than what ms had

Which ones are better? I haven't found any, that works as fluid as the MS one did

Hope Calendar is the best UWP option I've found...and I believe it's the one in the headline photo.

I was talking about an FM radio app not calendar

FM Radio by Astute Dev or TuneIn Radio

TuneIn Radio can't be used without internet so that defeats the whole purpose of an FM radio app

True. Then Try FM Radio by Acute Dev. Also Try FM Radio X+ . Both use the headphone white as the antenna and not the data connection.

Basically what I'm looking for is a barebones FM tuner with a manual dial and the possibility to save stations and for it to not use internet or location services or anything (like it was radio I bought in a store). The MS one was exactly like that. The only 3rd party app like that (that isn't complete garbage) that I've so far found is Radio FM Phone by Lars Nowak

Ok. Let me know your thoughts

That one would go in the garbage category. You can't even change stations within the app (maybe it's just for me idk), only way to change the station is by pressing the volume button and changing it there, not the most convenient way. And the UI is also kinda ugly. Check out Radio FM Phone, I'm looking for something like that but more polished (though I'm losing hope I'll find anything)

And FM radio by Astute Dev has some weird division by countries (not like you can catch an FM signal for more than a few hundred kilometers away, let alone from distant countries), and of course my country isn't there, there is no manual dial and worst of all, there are freaking ads, so it definitely used internet

every other app has annoying ads. But one thing I've noticed, use any radio app to start the radio then use the volume button to show the radio playing buttons and change stations from there. The stations change regardless of what the app displays :p

I think it's because the app just taps into the FM tuner API or something, and from there on they all act the same

Yeah, its just plain stupid to remove a properly functioning useful app :\ For people who are not tech geeks, they will never know that they can download an app from the store and still use the good old radio.

Despite what others are saying, you may not be able to use an alternate FM app, on some handsets the FM hardware is no longer exposed on the latest builds of the OS, meaning that any FM app you download will report that no FM hardware is present. Anyone who wishes to counter what I've said, do some research first, it's not a s straightforward as you might think.

this update on my dell xps 15 causing freezing issues

Crack monkey, this update is for mobile and is NOT on your Dell.

dont explain urself.. am saying about the anniversary update for pc released on aug 2. do u need any further details

you're saying it in the wrong comment section, dimbo

so i should've missed something.. right..?

Then, step away from the Crack Pipe and go back to the PC article and complain! Better yet, tell MS.

why the hell u really wish to reply to my comment

Well, because you clearly need direction. You are right, I am wasting my time, aren't I?

that describes your innocence.. this is the thing i need to ignore..

Some people just need to be stuck with stucky computers. It's nature's way of being just.

Micheals....please go get help!

Really... The guy makes a mistake and you jerks are all over him like a fly and dog crap. FOURTH HORSEMAN and bijak_riyandi, Do us ALL a favor if you can't be civilized then don't bother replying. Freaking Jerks.

Search on YouTube,you can find solution..i see somewhere.

Do fresh install, it will help

I love the new icons in the settings.

I got an update,it's downloading, it says Windows 10 Mobile (10.0.14393.67), is this the Anniversary update or just another cumulative update?

Depends, are you on any of the preview rings?

Yes its anniversary update.

This is the Anniversary Update. I am installing now.

Anniversary Update :) Before you do, make sure you have the latest firmware for the best experience.

What is the latest firmware version for Lumia 950 XL?

01078.00053.16236.35006 is what I have (also using a Lumia 950 XL (Dual Sim - North America) Note: due to different hardware/revision used for different regions, there may have slight variation in some of the numbers, but what you care is the last set of digits which should the same for everyone or very close. You can see your firmware version under: Settings > System > About, and look under "Device information". The firmware should be availible over the air (meaning through Windows Update), but carrier might block it. You can see if you have there is a new firmware availible for your phone, and force upgrade it using (basically by-passing your carrier block by using Microsoft servers) "Windows Device Recovery Tool", found here: https://support.microsoft.com/en-ca/help/12379/windows-10-mobile-device-... (Click on "To download the tool, go here" text) It must be noted that IF you use the Windows Device Recovery Tool, it WILL wipe your phone clean, and install the latest firmware and latest officially release version of Windows 10 Mobile (in your case: Anniversary Update). So, you want to backup your phone (Settings > Update & Security > Backup > (turn on all options), and click on "More options", and click on "Back up now". THEN you want to plug your phone to your PC and pull any stuff you want to keep. All stored content (music, pictures, and so on) will be removed (stuff in your OneDrive account is fine). In your case, an easy way to check if you have the latest firmware, is see if you have the: "Double tap to wake" feature. This feature was introduced in the latest firmware. So if you have it, great, nothing to do, upgarde to Anniversary Update and enjoy (the update is really good!) :D

Anniversary update not cumulative

is lumia 730 getting this update?? i am on fast ring...but it dint showed up!!! :(

If you are on fast ring. You already have it.

ohh...i see...!! means no update for insiders!!

Insiders already got it a few weeks ago

Still I thought the entire reason they were waiting is because they were working on a new build. Did they decide to just give up and release the weeks old one and call it the Anniversary update?

They probably needed to make sure everything was working as it should before releasing it to the general public. I's sure, testing takes a lot of time

You're right testing does take a long time, but still they made it sound like they were working on some fixes. Overall it just seems weird to me. I'm really not complaining just wondering why it took a while and then release an "old" build.

everything is not working...as usual. people are reporting nasty bugs all over...what a crap from MS

Updates from any company sometimes have issues. IOS 9 was terrible after update. As was the Lollipop fiasco for Google. I've been happy after the update so far. No bugs for me.

Very nice, indeeeeed ! :D

Downloading now ☺ ireland 950xl. Will this bring the double tap to unlock in the XL??

Yes it will?? I'm on release preview and I have it??

I'm in the UK and have the annivesary update but not double tap to wake. It's part of a seperate firmware update and is not included in the anniversary update.

Yeh your right. Wasn't included.

Can't you get the firmware with the recovery tool and then apply the upgrade? I have it. - 950 XL

Double tap on for 950xl feature was part of a firmware update a few weeks before we got the anniversary update. 950XL unlocked on T-Mobile in Chicago.

has anyone used the tap to pay ?
looking forward to this update.

Daniel Rubinho spoke about it in one of the WC podcast episodes. (It's title is Mr. Mobile taps to pay, or something similar I believe) And he said, it's working fine.

Yup... I have it and use it everywhere they take NFC payments. Works like a charm on my 950XL... and not a lot of people use it, so usually the cashiers get all surprised about it haha

Hey guys...am using 730..i downloaded anniversary update frm insiders preview build so how can I come out frm insiders??and is any difference between anniversary normal update or insider update pls let me knw am new user...pls inform me

No, there's no difference. To opt out, just open the settings app, go to Update and Recovery, and than Windows Insider, and tap the Stop receiving insider builds button. But I rather recommend you to switch to release preview instead of opting out, so you get fixes and cumulative updates faster than the general public.

I already got it by fast ring insider.

Hey prince Yogesh. Download the windows insider app and open it. Go to options n click on leave windows insider then click on production build then go to settings and check for updates within few minutes you will be getting the latest stable build available for your device.

I'm amazed by the lack of focus on the insane Bluetooth bug with the Band 2 and this build of W10M. It's either the build or the latest Band 2 update. Everyone I know with a Band 2 has gone from 48h battery life to 4-14h! Windows Central should really do some research on this! Come on!

Battery life has been terrible on the Band 2. Has microsoft acknowledge this is a bug they are working on fixing?

I don't know. They won't answer. If Windows Central took some time too focus on it, Microsoft might fix it or release a statement.

Same here for my Band 2. The Band can barely make it through the day just receiving notifications and by bedtime it is dead. I have to charge it before bed just to use sleep tracking. It is crazy!

They also haven't answered the mysterious "Health Tile notification number" yet either...

lol, I always click it thinking yes! I have 3 new notifications, maybe I met one of my goals!?!?... and then I'm let down

I don't know about this particular build that was released to Insiders on August 9, as I switched to 10586.x the day before and didn't enroll my new phone in the Insider program. I went from having about 14 hours of battery on my Band 2 the past two months to well over 24 hours with GPS running and sleep mode. This build "addressed [an] issue that causes significantly reduced battery life on Windows Phone when using Bluetooth with 'Hey Cortana' feature enabled." I'm hoping that this constant bluetooth connection (listening for the "Hey Cortana" command via bluetooth) is related and might have also fixed the Band's battery drain issue. This past week, I've missed some of the features of the Redstone builds after going back to 10586.x, but I don't really want to go lose the battery performance that I've only recently regained.

I haven't got Cortana at all, so my guess is that the update didn't do anything to the problems with Band 2.

Thank u so much Pavan patel...

Downloading for Lumia 950

I would argue they should spend a little more TLC on the Mobile Anniversary Update as opposed to pushing out fast ring Redstone 2 builds for PC... WTF

You might have forgot to say that AU kills Kids corner and fills App corner with such a mess of bugs that it's not usable: No pinning to start Tile working, resuming normal account brings a lot of problems to app/notifications until you restart your phone. Just a heads up to whom used those features. Not being present in W10 pc, I guess MS hardly tested them.

He mentioned, that Kids Corner is gone now.

The build is 14393.67 is it also applicable for insider fast ring with same build? Does it look stable more than the build on fast ring, I want to know cos with the latest build on fast ring I think am experiencing a little battery performance issues

It's exactly the same build that the insiders have.

I'm wondering the same. I think possible will not be available. Can someone confirm this ? Maybe need stick to insider release builds on 920...

There are no more insider builds for the 920. Either WP8.1.1, or TH2 if you had Insider Preview or RS1 if you hack it

Just started .... Lumia 535.....10........67

Im on insider program but i can't get update now?

Insiders already have the build the public is getting now (.67)

Interesting update, thanks for the video. It seems like they are adding features for apps and IF Microsoft can get successful in getting a market share, Apps would take advanage of these features. Hologram features for apps for mobile ? Meh...on a device that cost $3K, I dont see it having major consumer acceptance and even on business level be very limtied. I wonder why they are even adding this feature. I hope Microsoft is successful on their universal app program but, almost a year later, it's not looking really good at this point sad to say... Yea, yea, yea, downvote me, go for it, I am only being dead honest...

Nd u are complètely right.
I have a lumia 950xl nd à galaxy s6 .
I let the first one cause no apps windows mobile is dead. Posted via the Windows Central App for Android

Ooh thanks for this video, I'm so excited!

This walkthrough is "very nice indeed" ;) But you forgot one of my favorite new changes Zac :D You can place the keyboard anywhere on the screen, or dock it to the left or right for one handed use by holding the space bar.

That's been there for a while with 5"+ devices

The video compares 1607 to 1511. And I did the same :D And I'm sure, that it wasn't there in 10586, at least for my 5" 535.

1520 had it there since 8.1.1. Had It's since purchase on my Alcatel OneTouch Fierce XL with the stock build 10586

Okay, than they brought it to 5" screens :D Ok? :D

Downloaded on my unlocked 640. It's okay, haven't seen anything different. Yet haven't been really looking lol.

I downloaded the anniversary update from insiders preview build...so I wanna to leave the windows insider...how can I leave?? After left I can have normal OTA UPDATE pls let me know guys

Just leave the program via the Settings - Update menu. You will get future updates so long as you are on 14393.x and not 14405 or beyond.

Lumia 640, seeing excessive battery drain compared to previous version of OS. Also getting SD card errors after restarting the phone instructing me to run a scan.

And that has become EXTREMELY annoying Posted via the Windows Central App for Android

Perhaps it is time to do a hard reset. I ran the backup before I did it and have everything (bar apps) on an SD card and you have the option to keep your SD card data intact. When you put your Microsoft account details in it gives you an option to restore it. Then it will download all of your apps for you. It takes time but it is worth it. FB Messenger was taking 30+ seconds to open and freezing whilst people sent photos or text. It feels a lot faster now.

I hope they bring some of the new wallet features to MS Band.

What would the Band be able to do though? Give you a notification congratulating you on making a purchase with tap to pay? I think they might be able to do something if they include NFC on Band 3.

No, but bring wallet barcodes to the Band for scanning at checkout. The only one that works well is Starbucks because it was made for the Band.

Okay, I could see some use of that

Hi.. I am on the latest build (fast ring insider).. How Can I install anniversary update freshly..

Hard reset with no restore point

UGHHHH... I forgot about the idiotic move to pull Skype away from messaging. So bad.

Many would rather it be an extra app to have a more full featured experience with bots and all.

And many wouldn't. So make it an option.

Development is easier when it's separate

That's one huge problem, Microsoft never worries about what is easier for the consumer. Even worse they show you a glimpse of something becoming great, and then yank it. And the whole, break everything apart thing because it is easier to update, sure as hell hasn't really worked out for most of the apps/features.

built in skype was perfect:/
after update I shocked!
that was fast easy and enjoyble! :/
and if anyone needs more featured he just can switch to skype app:/ veryyyy easy!


You absolutely nailed it.

I thought they reversed it? Moving messaging into Skype?

No, just broke it up. I was starting to skype a bit more with the integration, but I'll probably just stop all together after this.

Wts the use of this update ...I was wating for this update for monts and got only bug fixes .......crazy MS no new features

I kind of get the guy. I knew well that there really wasn't any features, but all along I was wondering why it was taking so long to push an app out that was only fixes bugs. I get its not the easiest thing, but I don't think it was near as hard as they act like it is.

Honest question here, have you done any coding?

Hey there guys, Zac here from WinB.. Windowscentral

why i didn't get the panorama feature?

same here, using lumia 950! and there is no update for camera app....

I jumped to FR before RS2 builds started hitting it, grabbed the latest Fast App Ring updates (including Pano for Camera), then jumped back to RP a ~day later, problem solved. I wouldn't be surprised if Camera with Pano hits RP soon (if it hasn't already), & then Production very soon after that. N.B. FR = Fast Ring, & RP = Release Preview...

So, why the delay if they released the same ****?

Very good question. I imagine the only possible reason is that they don't know how to fix the bugs

This is exactly what I want to know. Why did it take them 2 weeks and they acted like they were fixing something?

Is Panorama feature only available on Lumia 950/XL?

No I have it on my 640 XL make sure u have the latest camera update

What is the version? Because I don't have panorama in latest camera version

Same hear. Just updates. All apps updated. No panorama. Ugh

you need to be on a Fast ring to receive latest camera app with panorama

I think it was a fast ring app update to the camera u may need to sit on the fast ring for a day maybe or however long it takes for ur to pick up the fast ring app updates like panorama and the groove music update to edit meta data

No I have it on my Lumia 650

So the production ring doesn't have panorama? My 650 does not have it.

I'm not seeing it on my 950XL after the Anniversary Update. No update for the Camera app in the store either.

Are you that this is the last or final build of windows 10 mobile.......I am not seeing any improvements....in facts some popular apps like facebook, games like asphalt 8 are like i dont know what to say for this kind of errors.......
Windows phone does only look good and sleek but does not provide deeper features that other platform does.......one issues that I am noticing is that when I turn on the wifi, It says No Internet for a while and after some seconds it gets connected........and this is very annoying when you are in hurry.........and some other apps are also not opening.....they say updates are available in store...but there's no any update for that app in store.....................Fix This Microsoft...!!!

For app update errors you need to wait because apps are on sd card so they need time to verify the data from sd card and also to migrate which sets their working directory..... that's why its saying unavailable ....but after few minutes they are fine

For the facebook app and asphalt 8 game, there are no any errors...I haven't seen any...they are running smoothly on my L730

It's the last build this year.. Next build will be 2017.

facing this error " your connection is roaming. we'll try to download it later". I'm on 3g network and not roaming. help

By default, upgrades do not install unless you are on a WiFi network. Go to a WiFi network. If it isn't, try turning data off, restarting your phone, then turning data back on. However, you CAN allow updates in roaming/data zones.

I've never gotten an update to install over data connection. Even using the "i don't care, download it now" button just says exact what mgmurmu said, connection is roaming. Even though the connection isn't roaming and you have selected use data over roaming. I think they either need to let it go through when you click the button or just get rid of the button.

been having this error for ages...but no one at Microsoon bothered to fix..

When iam using scrolling up and down in MS edge browser or cortana or any other application the content is getting mixed up and merging on one other. Does any one is facing this issue. Not after the anniversary update.

I loved how the store is now. The way applications get updated. Great!
They gotta make file explorer a bit better. It's still on basic however.
Overall, a much needed update.
Also, the screenshot and camera sound and the notification dock.

The sound of the lock/unlock screen use to be crisp and nice but now it sounds like a really low res watered down version

Same with the screen capture sound.

Damn I wish it would be available on L1020

think you can hack it onto it

read how to install on old lumia from here http://infogurus.net/windowsphone-tweakingdevelopment/(hack)-install-windows-10-mobile-build-14364-on-older-lumias/

Don't see it yet for my T-Mobile Lumia 640 running Windows 10 Mobile 10586.545.

Lmao. This build is the best. But I always have to restart my phone. Apps crash etc.

I had issues but fixed them all with a hard reset. It takes some time but if you use the backup/restore it seems to keep many settings and redownloads all of your apps but still fixes the problem.

I still use Windows 10 Mobile. I'm an insider so I got the upgrade early :p. My favorite new features include the new settings menu, more bluetooth compatibility, the increased performance, Cortana upgrades, and fewer sync issues

Wish I had the panorama feature. I updated my phone through windows insiders.

I'm a non insider, didn't get the feature so it's not just you.

You may have to leave Insider program in order to update

My last WinPhone... RIP... I hate you

I just installed au on Lumia 730. Everything works just fine. The only thing is the people app live tile isn't showing pics of the contacts i sync with fb. Can anybody suggest me the way to fix it?

I also have this problem on my L730

Sure would help if these articles would note THE BUILD VERSION NUMBER, and also firmwares required.

Text size problem on edge and some other app!

Katy Perry Song for $1.29, Epic by @Zac "That's a rip off" ha ha ha (check it a@17:50)

Just installed au update now iris scanner not working and cannot find setting to turn it back on does anyone know where it moved to

Lock screen > sign in options

Lock screen > sign in options

Well, I'm not sure my 950xl is totally bricked, but it may as well be. I started it installing with power supplied and just went back to it several hours later. I logged in with my code and MANY of the live tiles are blank. Including things like the store and the phone. Almost nothing actually works. If I tap on something the screen might blink black and that is it. If I go to the apps page, most of them say "pending". I don't think it is doing anything to GET what is pending though. This doesn't look good for me.

I can see that the phone and wifi status is okay at the top. And most of the live tiles ARE live. Like photos is cycling through my photos. And others have updated their status. But I can't click on them. The only things that seem to work are Cortana (which is able to get to the internet) and Settings which can see the SD card and things look ok. I can even go to some phone settings and get to a place that I can dial out. And incoming calls work. I just can't start a call from the tile. (or just about anything else from the tile). I don't know if it is trying to tell me to do a hard reset or if it really hasn't finished (although I started the update about 4 hours ago. Anybody have any good suggestions?

On an update jump this big, you should always do a clean install and never restore... And I always hard reset after taking a major update... I have no problems on my xl

I think a hard reset will fix that. I remember that happening to me once. As long as you were backing up to the cloud you should be okay.

I think my lumia 550 is just Ok and I don't see any problem...
isn't hard reset essential every time, is it?

I have the same probs (950 XL), The Apps are updating, pdating, dating......... This is 3rd day.. OMG!

Going to miss the FM radio app. I wish Dona and the Insider Team would bring it back, even as an app.
Looking forward to the new features, particularly casting to Windows 10 PCs.

What would you replace fm radio app with

Not so much replace as wish that they did not remove it. It worked like a charm and it is handy for tuning into local radio stations instead of using iHeart radio or Tunein.

They have this one which was the closest or better app to replace radio with.
Radio FM Phone https://www.windowscentral.com/e?link=https2F%2Fclick.linksynergy.co...

from all the fm radio app i found this better

If the phone supports FM, they should include an app, one would think that a complaint to the FCC would force Microsoft to enable the feature...

Available for download for my Lumia 636 (1GB) unlocked - currently on build 10586.545 - Q-does this update fix the issue where the navigation bar covers half of the option of some stock apps eg. phone (calling), people, movies and TV, calendar. When this build (14393.67) released on fast ring on Aug 2, I have tried it and found out that the issues were still so I have reverted back it to 8.1 then preview 10586.107 then 10586.545 (frustrating process, yeah). Already sent feedback and even tweeted Gabe and Dona. Hope MSFT team are able to address the issue on this build.


Hey guys, any of you experiencing random freezes/lock ups on the 830 with the anniversary update. Apps like what's apps crash out, sometimes the back light would switch off and come back too. Anyone else getting that?

I'd be HAPPY to have random freezes. It has essentially bricked by 950xl.

sorry to here that dude, I was wishing that the anniversary update for mobile would be another build fixing this issue, but alas i was mistaken :(

Cant open settings, cortana, explorer and cant even download or update any app from store on my 830

A bit but not too often on my L830.. But my phone did get faster.. Amd i liked it

I'm still waiting for the Anniversary update on my Lumia 830. My Lumia 550 got the update pretty much as soon as it came out (I've had no problems on the 550).

It may have not rolled out in your region for the 830, you could always sign up as an insider and get it

I hope this fixes the battery drain issue on my 950xl....downloading in Malaysia ATT unlocked xl.

How to disable Glance screen when i charching the battery? Becasue before the Anniversary Update released i had option to disable this function.

For some reason, they removed that option, along with peek mode. Drives me crazy when they yank useful features.

I enjoy the fix the lock screen with Windows hello enable but I think they actually mess up the store. Those icon are huge, they leave a considerable space next to them; I pretty sure a fix is coming.

and bring back FM Radio and the option to disable glance screen when the phone is charching. No?

Any one tell how to update 1020

Love how it runs on Production

Screenshot sound has changed & damn pretty cool

My Lumia running good on 10 so why I could not

My 1520 is unbelievably fast on the Win 10 anniversary update. Faster than it ever was. I hope the performance improvements translate to the 950XL that I'm updating because right now the 1520 on the insider preview is actually faster.

My 930 is the same it was actually running faster than my 950XL going to compare them tomorrow now that I have the anniversary update.

I welcome
settings/phone the vibrate when call answer
audio routing

Why should I buy skype credit if I can send messages for free via whatsapp and make free calls and send voice messages? I'd love skype, I miss those messenger days and want to see again a chat service which we all have in common like it was when people didn't have facebook nor Whatsapp or BBM nor line . In those days people could chat with facebook friends via messenger and that was enough. I also love whatsapp, but I think that Microsoft should take advantage of a new chat service and stop stucking Skype like a lame application for a very little and selected group of persons.

Downloading the updates on my Lumia 640 XL Now, am so glad

Ok, who else is a non-insider, took the anniversary update, and didn't get panaroma mode... I don't understand why most people got it and I didn't.

No panorama here, either... Camera app just didn't update for whatever reason.

It did not come to my 950XL with AU.

Same here.. What are we missing?? Tried to update from store, but says already latest..

It's still a Fast (and Slow?) Ring feature.

Any sign of these 'chaseable' live tiles?

fail to pair up with my band on 930 after the update...bluetooth got issue

or simply Microsoft health app got issue??

Aug 2 Windows10 Anniversary was released for Desktop etc. I still don't have it, this is insane.

Me either. It's never taken this long for me before.

What is the Windows10 Anniversary Build number for Mobile ? I believe I recently got Windows10 Anniversary for Mobile installed, but for desktop, nothing.

The day of the Official Release of Windows10 Mobile Anniversary I have installed, but for desktop, nothing.

My Camera app doesnt have the Panaroma option after the Anniversary Update. Checked the store too, but says no update.. What am i missing??

I think you need to be on Fast Ring. (Based on comments on other articles.)

Wasnt that before the Anniversary update?? Actually had read that it would be included in the update..Anyway, thanks...

Apps can be in their own Fast/Slow/etc. Rings, too.

Ok... Didnt know that... Thanks..

So far having a good experience with AU on my 950 XL, except that the WC app crashes more often when scrolling through comments.

What the hell just happened to my lumia 830... Can't open setting, cortana, internet explorer and even cant install or update apps from store... This are the heights of microsoft.. After delaying the update for 1 week still the update is buggy... I means i cant even open settings...

I don't have any issues on my L830 in this update.. All are working fine.. No lags, glitch or anything at all.. Try to hard reset your phone

I have all the features from the anniversary update, except panorama for the camera on my 950xl... Why is that?

Go to Stores and check for Apps update.

Aand It's here. Time to tell the few friends having windows phone about this.

Having absolutely no issues, and my phone seems faster. Loving it.

Photos are quite noisy as compared to 8.1...I don't know what's the problem...I think camera needs some improvements or may be needed a Firmware

Camera is an absolute mess. They can no longer keep touting that these devices have the best cameras. Hardware may be top notch, but the software is destroying that.

I'm not sure if it means anything, but after the update the Xbox 360 controller stopped populating an error when plugged into a USB C adapter on my 950 XL. It used to just flash an alternating pattern and throw the error, but now the 'first controler' light is solid. I can't find any apps that recognize it, but it looks like they at least included the driver.

After I upgraded my acer m330 to windows 10 anniversary update today the touch is inaccurate now for the bottom part of phone near the on-screen navigation button. Also apps don't fit in the screen the way they used to for example the bottom button of some apps is partly covered by the on-screen navigation button and there is no way to scroll up.

Does anyone know if the update will come to AT&T phones today or will we need to wait to get it?

Wonderful. Taking a picture still gets you "adding finishing touches" for over a minute. Really? How hard is it to fix all these issues with taking pictures and this shody camera app????

Anyone know about the L1520 on AT&T? Still haven't received the update yet.

Where is the Panorama feature most of us have been patiently waiting for. The video in this article shows it working. Please MS, enable that feature

In absence of Kid's Corner, I set up Apps Corner.
But there appears to be a bug with pinning the launch tile. I was initially able to pin it, but after exiting it had disappeared from my start screen, and was also greyed out in the set-up page (...)

I have windows 10 mobile 10586.545 on Lumia 520on production ring. My phone will eligible for anniversary update?

My phone doesn't show any updates.

No. The only second generation lumia (x20) that is officially supported is the lumia 1520. Unsupported devices like the 520,920,1020 will remain on threshold 2. (10586xx) Posted via the Windows Central App for Android

Lumia 950xl. Installed Anniversary Update. I shall say, man is this fluid compared to the previous one. It's smooth. FM radio is gone. I don't use it anyway (sorry users). The keyboard to screen lag (minor) is not there anymore. The Store looks great. Groove on the lock screen is what I really wanted (helps when working out). Action center has improved alot. I'm loving it more each day. Get news updates for app's on Appraisin. Save your battery by restricting apps from background access (can be managed on battery saver settings). Anniversary update is worth the wait. Install it! :) **I'm not on any Pre-release, Insider, Fast or Slow Ring. Enjoy!

Is it now possible to have Cortana working with your phone set to un unsupported region, like Romania for example? My phone language is set to English US but because of Store considerations I would like to have the Region set to Romania. Will Cortana work in this configuration? On my laptop witn Windows 10 Aniversary Update it works. And does Cortana still require the location services to be permanently on? Thank you.

Location is not required for Cortana. It was a pleasant surprise for me too. Regarding region you have to try switching it to Romania and check for yourself.

after update camera app continues not support panorama :(

Same here... Did they pull that feature already? V404.191.0 Store is not offering a newer version

Mine is missing too. I am so ticked.

Guys are the slow charging issues resolved on the anniversary update ?? Can someone help me. I upgraded to win 10 mo. Before but rolled back because of that. Is it fine now ?

I've never had the issue that you've mentioned. But it could have been fixed. Overall id say I'm quite happy with the update. Some good new features, some welcome changes, and overall, the ui feels much faster than the previous cumulative build. I'd recommend giving it a try, if you don't use FM radio a lot. (using a Lumia 640)

Thanx a lot man !! I'll try it right away. Using a Lumia 730 BTW & nah I don't use FM radio .

This update is also **** when we will get new features

They removed peek mode, and "turn off while charging" option from the glance screen. Of course, I used both. Grrrr.

The update is cool with many new features but why should they take away FM radio? Mehnn, MS don't you realize some people need that? :(

The update is cool with many new features but why should they take away FM radio? Mehnn, MS don't you realize some people need that? :(

The update is okay but MS need to bring back FM radio and improve UI in their next update.

what the hell!!!!!!!!!!!
where is bulild in skype messaging and calling... :/

I have a problem with fonts in the edge, it is to big, and I cannot change that. I was try everything but cannot? Can anybody help me please

me too, such that the numbers of some financial websites are displayed overlapping rendering them completely illegible!!!

I am constantly getting connect to the internet error while trying to switch to the insider program now that i did my mobile redstone update. when i tap on the "get started" option, it shows "This won't take too long" and then all of a sudden "Connect to the internet. you phone isnt connected to the internet..." Does anyone know how to fix this? my wifi is abosultely fine. every other app is working with the wifi.

Several of my apps are refusing to start now, including Hill Climb Racing and Tiki Taka Soccer.

Microsoft Health App crashes on launch after the update on my BLU Win HD LTE. Damn!

my goodness..after the update my 930 lasts only for about 12 hrs compared to 24hrs before the update!!!!!!

For the first time My L730 drained like hell. After first charging battery backup was good.

Have you got anniversary Update for 730?

Lumia 930: I have the same problem. Battery drain like never before :/

real bad MS....battery life on my 930 is totally ruined now...thats no windows feedback app to complaint about too.

THE PLUSES: On the positive side, I like Groove Music controls on the Lock Screen - that is really helpful, catching the control panel before it disappeared in the previous version was annoying. The walkthrough video does not mention that the same thing works for Spotify too - which is even better, I listen to Spotify more than Groove these days, and I guess I am not alone. Also loving the camera icon on Lock Screen - previously I had it available in the first line of Quick Action icons, but the new arrangement saves me one swipe because the camera is right there when I wake up the phone which I appreciate. THE MINUSES: I am not super excited about the new notification design. They were supposed to make things more compact, but they actually take more space on the display than the old design. Mostly because messages from people (on FB Messenger or Instagram) now show their profile pictures, which I think is redundant, name would be enough. I am also not a fan of forced always-on Glance Screen when the phone is connected to a charger. That is simply annoying. Many people charge their phones overnight and have no need whatsoever to check their updates while asleep. Not speaking about how the phone illuminates the room... Yes, you can turn your phone screen-down, but that is like a mobile stone age... And it's not an option for people on wireless chargers. In the previous version there was an option to enable/disable always-on Glance Screen, now it is gone. I wonder why. Microsoft really seems to be always taking two steps forward and one step back. No wonder WinMobile is where it is :(

installed 10.0.14393.82 on lumia 535 but not able to open messaging, people and even store. These apps flash for a moment upon opening and closes itself. Anybody having any solutions

MS store app and games is a mess, the new layout is not doing it. Best app, top app, etc. menu bar would've been better as a drop bar then taking user to an WP7 UI. App suggestion is presented as list but the list doesn't present the user with enough details as to why the app was suggested. Those two section of the store present user two different kind of interface, the flow and uniformity is not there. every time I go to the store I feel like getting out right away which is not good for app discovery. What's the deal with those huge download bars? The previous version was way more unified

I didn't got the anniversary update on my 1320 on 10586.545 . Is anniversary update for insiders or non insiders plz help

Awesome battery backup on my Lumia 540 ;)

Lumia 930 here. Still waiting for this update! xD

Wish they would also tell you the things MS is taking away with it's updates.
They tell you that the Glance Screen settings have moved but don't mention that they've also taken features away like the battery indicator when charging and took away the off capability in night mode.

Lumia 950 XL user here. I miss FM Radio so bad. Glance Screen is not allways on when i charge my phone,idk why others have that problem. Where is promissed panorama option? On redstone 2? xDDD

Flash not working on my lumia640xl

I downloaded Win 10 Mobile AU to Lumia 950 unlocked, installed successfully, reset and now at the "We're Getting There" point at step 2 of 7 (21%) - Migrating your data. Been there for hours... locked up??? Is this normal process time? To prevent a "bricked" phone, any recourse at this point?

Microsoft Health app crashes upon launch on BLU Win HD LTE after 14393.67 update. I've reinstalled it several times on both memory and SD card to no avail. I've also done a soft reset.
Help, anyone?

Well don't know if anyone else is having this problem, but lumia 550 won't open edge after the update, it just crashes...

"cool anniversary update....liked it."

It almost tripled battery life on my 950XL. Using it all day connected to my BT headset and Band2. Awesome!!!

I received it yesterday, or maybe at 3am today

Simpirss is also crashing after update

I heard that Notifications icon on top will have the symbol of app from which the notification came ,along with the normal notification symbol... but is was not like that..It was normal as before only?? help me out on this

Yes u heard that right....now the app icon is really shown.....

Can u show me screenshot of that please...for me nptification is normaly like how it was in 10586 builds

any plans for fixing the camera bug all im getting is oh something went wrong here is the error code when i start the front camera

Just installed anniversary update on my lumia 950, and i didn't got panorama mode in camera nor there is any update for the camera app..

Um yes, you said that already in this thread, see my response to your prior post: http://www.windowscentral.com/hands-windows-10-mobile-anniversary-update...

I just downloaded Radio FM Phone by Lars Nowak and it's awesome, snappy and easy to use and no ads!
1) Find stations by manual dial, automatic scanning or enter the frequency or scan using the band 2 music controls 2) Set 8 presets and name them 3) Mute/Unmute from the app or with your headphone button 4) Control volume with MS Band 2 5) Pin specific stations on your start screen I also went to the Feedback app on the phone and upvoted all the requests to bring the original app back.

On my 640XL, bluetooth works not well with my bluetooth mouse, after disconnect I've to rerstart the phone to be able to connect it again. Also, the Glance Screen lost the battery symbol by charging. Windows Camera doesn't adjust brightness when focus points change, I've to use the old Lumia Cam 5.x

I have the bt wedge mouse and never have any problems, never

if you disconnect the mouse or switch BT off, how you reconnect the mouse ?

Still waiting in South Africa

Is the panorama mode just for insiders or does it have to be enabled? It was the one feature I was anticipating and pretty pissed it does not seemt to be available

Has anyone read this? "The users of the device can now write down notes on their phone to save them as Sticky Notes, and can also use more advanced voice commands to start Cortana. The tiles in Windows 10 will get a new look with the Windows 10 Mobile Anniversary Update. When users click on any of the app tiles, they will get a live preview of the app content. The tiles aren't directly going to open the app as it would previously do.? Is this RS2 maybe or will we actually get the opp to test this in CU before the new year on RS1?

Excellent overview of the updates, thanks for pointing them out. The more I use it the more little nuggets i find. One cool one is in continuum you no longer need to unlock the screen buy swiping the phone, you can clock on the screen with the mouse. Small but nice. Love this UPDATE

Lumia 925 me update nahi ka pa raha hu help me Posted via the Windows Central App for Android

Settings mein jaake phone update mein jaake ekbar update check karo...agar update aap k phone k liye aaya hai toh download ho jayega....nahi toh wait kariye kuch din

I would like the option to protect OneNote with a password because I keep some imortant stuff in there.

Here in Sweden the platform is dead with no new Lumias to buy other than whats still left in stock. Acer, Alcatel, Blu or Yezz Mobile never sold any Windows mobiles here. So those who still using a Lumia 1020, 640 etc..And will upgrade the hardware will for sure go to Android or iOS this time. So when Nadella put the end of Lumias he basicly killed Windows Phone/Mobile in many markets.

Sorry to hear that but yes here also in india nadella killed the platform by stopping production of new lumias....but i am still hopeful...and believe if the surface phone comes out in three versions it will cater to low mid and higher ranges while the hp elite will be a truely business phone along side the higher end surface phone....thats how they can gain market if at all....i would love to see windows os succeed in phones like it did in pc....

Huh? You completely left out the W10 era devices, there's at least 4 of them at various price points, it's VERY unlikely you don't get them in Sweden, high disposable income country, plus one of Nokia's original strongholds for distribution. It's been explained so many times why they greatly reduced their smartphone portfolio, from April+ next year MS will only fill the very top-end to upper-mid, the rest will be left for partners. But luckily the upper-mid to top-end is what most W10(M) enthusiasts want, it'll be up to partners to drive adoption for the masses.

I have few issues with the updates. 1. Windows Hello is taking little more time to unlock the phone using iris scanner. It seems to me that the authentication is happening in the same time but the time it takes to do the winking animation and hello message and to remove the lockscreen has increased by approx 1 sec which makes a lot of difference imo. Is it just me or anyone else also notice this? 2. In Glance Screen I have two issues, no option to hide the detailed info of the app in glance mode (in my case calendar reminders) Also in charging mode its not showing the "charging" icon on the glance screen.

After W10 Mobile Anniversary update (14393.67), Health app crashes upon launch Microsoft - Microsoft Community http://answers.microsoft.com/en-us/band/forum/msband2-band_app/after-w10...

After the update device is heating lot... Lumia 550 from India

After this update My Lumia 540 is totally not working.Settings option is not opening its is displaying message"search for app in the store",cortana is not opening,Microsoft edge is not opening.In windows store apps are not updating showing error.Even with mobile data I am unable to update apps.After this anniversary update my phone's funeral service has been done by Microsoft. Someone Pleaseeeeeeeeeeeeee help me

After this update My Lumia 540 is totally not working.Settings option is not opening its is displaying message"search for app in the store",cortana is not opening,Microsoft edge is not opening.In windows store apps are not updating showing error.Even with mobile data I am unable to update apps.After this anniversary update my phone's funeral service has been done by Microsoft. Someone Pleaseeeeeeeeeeeeee help me

This build wiped out Hey Cortana on my phone. I tried several of the recommended fixes, but nothing worked. Cortana is only accessible by selecting the search spyglass on the phone. It's not listed in the settings anywhere. This is very frustrating!

So where is the change log for this so called anniversary update?! Yes, it was the .67 insider fast before and as such it should've included all its features as well, but it does NOT!!! For example, where is Camera Panorama?! I am sure there are others...

Is Divorcing from W10M the Anniversary Update's desired result? With all the features being logged here as either missing or broken, it would be nice to have an automatic rollback to W10M. Sigh!

My phone not get anniversary update why

Some experience with the Windows 10 Mobile Anniversary Update...
* Some apps have started to work, e.g. the *old* Amazon app, a Spanish-English dictionary app... these opened in the past, but when I "clicked" in the dialogue window with my finger, the screen went black... (the same happened with the MS W10 Mobile rating "app" in the past -- perhaps they didn't get much feedback...) * After the update, my Lumia 950 dual sim totally hangs after it has been fully charged using my Nokia QI charger (which I got with the Lumia 920...). I need to take out the battery to reset it again... First, I thought the problem was related to Windows Hello/the iris scanner, so I turned that off. But the problem persists.. * After the update, the photo viewer doesn't work properly: if I view a photo, and then zoom in using the fingers, I cannot pan in the photo: the zoomed picture seems to be merged somehow with the neighbor picture, and then the picture disappear off the screen, which turns black. If I zoom in only slightly, sometimes the app seems to work properly.

why my camera can't start on update 10.0.14393.67 ,i'm using Lumia 540. please how to fix it?

hi everyone after i update my nokia lumia 730 today, august 22, i cannot now access the setting. fm radio is nowhere to find. edge and cortana is not working. apps are also not installing. please help. thank you very much

read!!! radio was taken out.

"Updates for a dead platform?! " kind of makes you wonder what WPCentral thinks about Windows Phone/Windows Mobile....

Apparently sarcasm/irony are concepts you're not familiar with... >.>

Hi,
I own Lumia 950 running win 10. After updating to Windows Anniversary and then updating Skype to Skype Preview I cannot make calls when I am on WIFI. If I turn off WIFI, calls and video calls work fine.
In conclusion Skype calls only work on cellular data. Does anyone else have this problem?

950XL, just used on Wifi, not sure why not working for you (14393.82, Release_Preview ring). Cheers.

I've tried 14393.82. Still no luck. Backing up system and doing a factory reset helped. Restored backup during process, everything works fine now. Thanks JediTWang for your info.

NP. Glad to hear you got it working. BR.

I am stil on 14393.67. It doesnt hel just disconnecting wifi. I have to dissable it, than I can dial. skype texting works fine on wifi

Guys can you help me out
After anniversary update , I'm not able to restrict background data.
It choses NEVER by default.
I tried changing it to always but I guess the option is not getting saved. Is this some issue or there is some another procedure to save setting

Please help!!
Thanks in advance

After Anniversary Upgrade cant access the Main Camera :-( Found the Error under other Devices Apps can use Windows Phone Camera

MS 640 XL LTE: No panaoramic camera function. Any information on this feature?

Hi, I am using MS 950 XL, I have recently updated to new version, after upgrade some Apps don't work, I fouind updates in the store but continuesly showing error.. And from the morning today it don't connect with Wifi. I am isolated from communications (WhatsApp, Skype...) someone plz help me to fix it.. I have 5 GB free space in my SD card and 15 GB in INternal memory. Disgusting..

Just reset the phone. Make backup to cloud, copy music/movies from SD card to PC and reset phone. Set up phone again with MS account and all apps and OS features will run as expected. Did same and everything that wasn't working before either through store update error or OS issue now works without problem. Using DS 950XL and device actually seems faster than before.

Yay its downloading on my phone right now.

It's actually downloading on my cheap Nokia Lumia 635 with only 512 Mo of RAM ! (I used the Insider app to upgrade it from Windows Phone 8.1 to Windows 10 Mobile)

i just update my camera app....now there is panorama feature !!!!! \o/

HI, I have upgraded to AU in my 950 XL, but cannot update WhatsApp, it said Error code: 0x8007006D, What is this? and found 17 updates in stores but nothing is getting downloaded, plz advice what is the prob.

Anyone know if WDRT will also be updated to Anniversary? As of now, it rolls all the way back to Production (10586)... I can't go THAT far back in time! :)

Why FM Radio is discontinued in the new Anniversay Update?

Please reply "Yes, my Health app is still working after W10M Anniversary update on my (state phone model)." Thank you.

Heath app working (950XL, 10.0.14393.82)...
Windows Central Newsletter
Thank you for signing up to Windows Central. You will receive a verification email shortly.
There was a problem. Please refresh the page and try again.