Don't waste your money on a Samsung Galaxy Z Fold 5
Samsung isn't doing enough and it's flipping frustrating.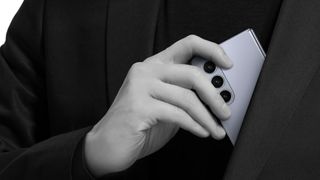 (Image credit: Samsung)
Samsung recently had its Galaxy Unpacked event in Seoul, South Korea where they announced a slew of new products including Galaxy Tab's and Galaxy Watch's. I think it's safe to say that most people were there for the Z line-up, which is Samsung's foldable phones. The Galaxy Z Flip 5 and the Galaxy Z Fold 5. Barring that new outer display on the Z Flip 5, which by the way looks like a Windows File Explorer icon if you flip it diagonally, there wasn't much to get excited about.
I had high hopes for the Samsung Galaxy Z Fold line when it first arrived. I always assumed the Flip would have more incremental hardware updates with it being the device for the masses. The Fold though would be Samsung's way of really experimenting with hardware and pushing some boundaries. Over the course of the first couple of generations it seemed like Samsung were making pretty big improvements that would of course incur large research and development costs. It became very apparent from the third generation however that Samsung wasn't going down the route I hoped they would.
Let's forget what I want from a Samsung Galaxy Fold for a moment and just look at what was upgraded in the Fold 5 versus the Fold 4...
There's no gap now when the hinge is closed.
It's running a Snapdragon 8 Gen 2 for Galaxy over the 8+ Gen 1.
The screen is more durable.
UFS 4.0 storage.
Brighter inner display at 1750 nits.
These are welcome improvements, but they don't exactly set the phone world alight. Samsung is coasting at best and the competition is not. They're being surpassed in a number of ways and abusing their market leading position, which is something they have done often with their Galaxy line in recent times and that gets pretty frustrating. This frustration comes from the fact that I know if Samsung really put some effort in, they could make a truly stunning device.
For many in the US the Pixel Fold will be the main alternative to the Samsung Galaxy Fold range going forward. Google's first foldable isn't without its downsides, but in its first iteration it has already surpassed Samsung in regard to cameras, battery size and in my opinion the form factor. For the rest of the world, you have the likes of Honor, Vivo and Xiaomi who are all getting into their stride with their foldables now with OnePlus to enter the fray sometime this year.
Now I'm not saying that the Samsung Galaxy Z Fold 5 isn't tempting. It is, especially when you're addicted to getting new tech. I'm not saying any names. But if there isn't much in the way of improvements on a phone that has a starting cost of $1799 and you aren't bothered about having the absolute latest Samsung device, why would you not consider the Galaxy Z Fold 4?
Other than there being no gap when you close it, you wouldn't be able to tell the Fold 4 and Fold 5 apart if you put them side by side. You'll find very little to no difference on the camera front, as every single sensor is the same in the Fold 5. Yes, even that absolutely terrible 4mp under display camera. Of course, those ISP improvements from the Snapdragon 8 Gen 2 will help a little. On the topic of the SoC, while that 8 Gen 2 is one of the best there has ever been, I'm pretty sure most people wouldn't be able to tell the difference on performance. Battery life will be improved and enough of a reason for some. The TSMC manufactured 8+ Gen 1 though is still a peach of an SoC.
The Galaxy Fold 4 also has the same outer screen. Same battery size and the same 25w charging speeds. But here's the biggest reason to get the Fold 4. It can be had in some places for around half the price of the Galaxy Fold 5. Of course, for those of you who can get one of the great trade-in deals for the pre-order of the Galaxy Fold 5, then it makes sense to do that.
Now some of you will possibly be disgruntled Surface Duo users who are looking at moving on to a better supported platform. The Samsung Galaxy Z Fold 5 is definitely a great option there's no doubt about that. It is a very different experience to a Surface Duo however and there are some hurdles there in regard to the form factor. The Pixel Fold solves this problem and also features better cameras than the Galaxy Fold. It has its downsides in regard to the Tensor G2 SoC, no pen support and what could be a huge issue for some in having no 32-bit compatibility. But you can get one for the exact same price as the Fold 5.
What you decide to get will no doubt depend on your budget and the feature set you require. Samsung is still the market leader on foldables, and many will opt for them on that basis. I just think Samsung with its Fold 5 is not doing enough to warrant you spending $1799+ on it and we should not reward them for that lack of effort.
Samsung need to decide on a path to take. If there are going to be minimal changes for every iteration, then there's no reasonable excuse for not reducing the price significantly. If they want to start increasing prices they really need to start experimenting more and provide us with more impressive hardware. I would prefer the latter. You can be sure people would pay for more impressive hardware and features. The competition really isn't standing still; they're aiming to leap ahead. In the next year they may leave Samsung with no choice but to react and we may then get the innovation we deserve.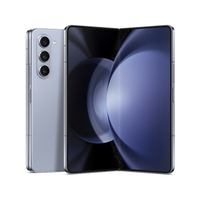 Get the Windows Central Newsletter
All the latest news, reviews, and guides for Windows and Xbox diehards.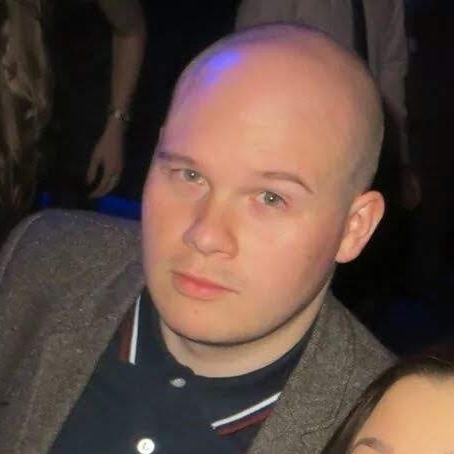 Dan is a tech contributor on Windows Central. A long time Xbox gamer and former partner on Microsoft's retired streaming platform Mixer, he can often be found crying into a cup of tea whilst thinking about Windows Phone. You can follow Dan on Twitter where you will find him talking about tech, Formula 1 and his latest victories in Battle Royale games.
Samsung refined their phone so it makes a person who's had doubts before, to finally make the plunge. You mention these other phones, but let's be real, they're never going to be real if they're not available in EU and US markets. Not having a Google store is pretty much a nail in the coffin. The refinements were enough for me to upgrade from the Fold 4.

Reply

So the argument here is that this is an iterative update. Fair...if you own a Fold 4.

If, like me, you are due an upgrade and haven't had a new phone in 4 years, point me to a better phone that can replicate the multitasking power of my dual screen LG. The Pixel Fold looks nice in a Surface Duo kind of way, but it doesn't have the 4 generations of foldable refinement that Samsung has.

It's just my 2 cents, but I feel like context is key.
"Don't waste your money on a Samsung Galaxy Z Fold 5 if you already bought a new phone in the last 12 months."

Reply