Best engineering tablets for students 2023
The right tablet can handle programs like CAD software easily.
Quick menu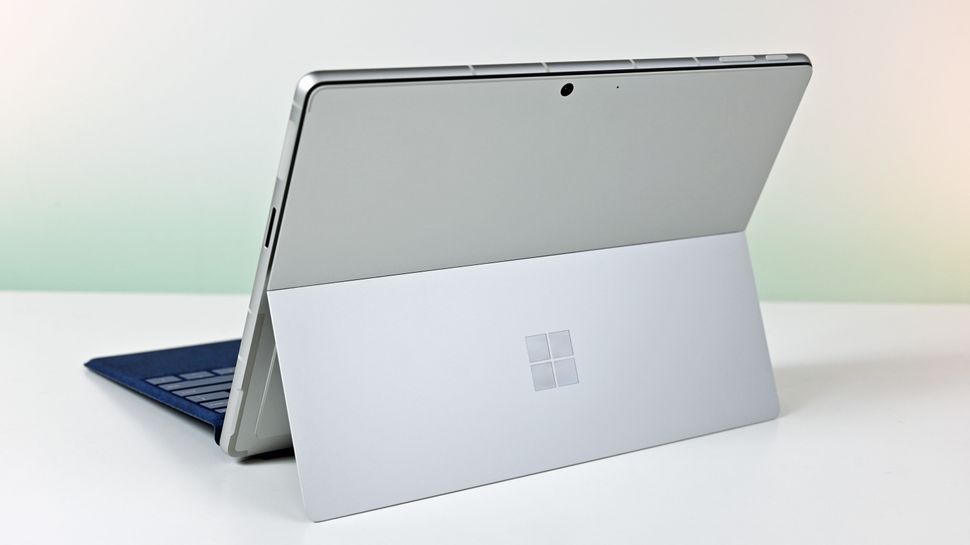 1. The list in brief
2. Microsoft Surface Pro 9
3. Lenovo Yoga 9i 16 Gen 7
4. iPad Pro 12.9-inch M2 (2022)
5. ASUS VivoBook S 14 Flip
6. Dell XPS 13 2-in-1 (9315)
7. Samsung Galaxy Tab S9 Ultra
Tablets are an extremely versatile and mobile tool that have become increasingly essential within academia. In addition to notetaking and writing assignments, the best tablets can easily run more demanding programs and cloud-based CAD software with ease to assist engineering students as they go through school.
Of course, some tablets also have helpful connection points like USB-A ports, Thunderbolt 4 ports, or HDMI ports to make them more convenient for connecting them to monitors or other PC accessories.
There are even 2-in-1 devices, so-called because they can function as both a laptop and a tablet, which can also be incredibly useful to engineers on the go.
The quick list
The best engineering tablet for students in 2023
Why you can trust Windows Central Our expert reviewers spend hours testing and comparing products and services so you can choose the best for you. Find out more about how we test.
Whether as a supplement to your main school laptop or as an alternative to one, these are the best tablets for engineering students.
Best overall tablet for engineering students
The best overall engineering tablet
Specifications
CPU:
12th Gen Intel Core: i5-1235U, i7-1255U
GPU:
Intel Iris Xe, Microsoft SQ3
Storage:
128GB, 256GB, 512GB, 1TB
Battery life:
Up to 19 hours
Reasons to buy
+
Excellent performance
+
Great battery life
+
2 Thunderbolt 4 ports
+
Upgradeable storage
Reasons to avoid
-
Keyboard sold separately
-
Expensive
My recommended Surface Pro 9 configuration: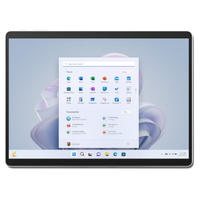 i7-1255U | 32GB | 1TB SSD | WiFi
This configuration provides plenty of power to tackle daily college assignments and programs while providing plenty of space for saving your projects. It's somewhat costly, but it's also the best tablet on the market right now.
Our own Senior Editor, Zac Bowden, couldn't say enough positive things about this Windows tablet in his Surface Pro 9 review, giving it full stars and stating that "I never used to be a fan of the Surface Pro line, but that all changed with the Surface Pro 9... Almost everything about the Surface Pro 9 is perfect." Unlike previous tablets before it, this one is actually capable of keeping up with your performance needs to the point that it can replace a laptop. Plus, if you purchase the separate keyboard accessory it really starts to feel like an extremely compact laptop that is easy to take notes on wherever you go.
Thanks to its dynamic refresh rate that allows it to run at either 60Hz or 120Hz, you can adjust settings to your needs to save battery life when necessary or put the display at its full potential when working with engineering programs. Meanwhile, the processors offer amazing performance for handling more demanding tasks. Plus, you can connect helpful accessories like a monitor, mouse, or other tools thanks to the two included Thunderbolt 4 USB-C ports.
The only thing to make you pause is the Surface Pro 9's high cost, but this is due to the fact that it's the most powerful tablet on the market today. If you really want it but don't like the price, then you can make it cheaper to acquire by choosing a configuration with lower RAM and/or storage space. The SSD is easily replaceable without the need for tools (in the Intel model) thanks to the SSD door, so you can upgrade your storage down the line if necessary.
Best 2-in-1 tablet for engineering students
The best 2-in-1 engineering tablet
Specifications
CPU:
12th Gen Intel Core i5-1240P, Core i7-1260P
Storage:
256GB, 512GB, 1TB
Battery life:
Up to 16hrs
Reasons to buy
+
Excellent performance
+
Good battery life
+
Thunderbolt 4 ports
+
Amazing 60Hz OLED touchpad
My recommended Lenovo Yoga 9i Gen7 configuration: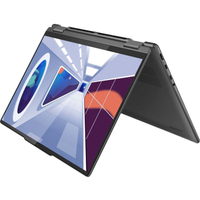 i7-1360P | Iris Xe | 16GB RAM | 1TB SSD
If you need a tablet that can also turn into a super-slim laptop, then the Lenovo Yoga 9i 16 Gen 7 is for you. We love this one so much that we consider it to be one of the best devices money can buy.
Whether you need to type notes during class in laptop mode or put it in tablet mode while working with CAD software, the Lenovo Yoga 9i Gen 7 can handle it all. As our Editor-in-Chief, Daniel Rubino, noted in his Lenovo Yoga 9i Gen 7 review it's a surprisingly powerful device and we really do recommend it to everyone.
The 14-inch 4K touchscreen is a good size to help you see your projects clearly. It even comes with the Lenovo Precision Pen 2 stylus to give you more control when taking notes or using certain programs. Meanwhile, the 60Hz refresh rate, while not the most impressive we've seen, helps make sure the latest images are displayed clearly. Additionally, the combined efforts of the 12th Gen Intel Core i7-1360P CPU and the Intel Iris Xe GPU configuration allow this 2-in-1 to perform very well and keep up with rending software when running basic programs or cloud-based software like AutoCAD. Plus, the two Thunderbolt 4 ports (one USB-C, one USB-A) allow for more connection options.
Thanks to the long battery life, the device lasts up to 16 hours making it more than capable of lasting throughout a long school day. Just note that running more graphically demanding programs can drain the battery faster. It really is an ideal choice for the busy engineering student thanks to its ability to run rendering software and swap between tablet and laptop modes for easy on-the-go usage.
Best budget tablet for engineering students
The best budget 2-in-1 engineering tablet
Specifications
CPU:
Up to Intel Core i9-13900H
Storage:
256GB, 512GB, 1TB
Battery life:
Up to 11 hrs
Reasons to buy
+
Detachable keyboard included
+
Number pad
+
Decent performance
+
Super lightweight
Reasons to avoid
-
Not as powerful as some others
-
No Thunderbolt ports
My recommended ASUS Vivobook S 14 Flip configuration: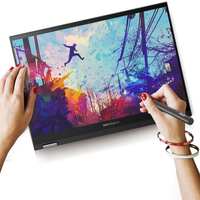 R7-5800H | 8GB RAM | 512GB SSD
While it won't blow you away like some more powerful tablets, the ASUS Vivobook S 14 Flip 2-in-1 does offer decent performance and a beautiful OLED display without costing too much.
As our own Chuong Nguyen said in his Asus Vivobook S 14 Flip review, this 2-in-1 tablet, and laptop definitely isn't the most powerful one you'll ever encounter. However, it does offer solid performance while still having an affordable entry-level price tag of under $700. That's not a common feat for a device that can operate as both a tablet and a laptop.
Something unique about it is that the touchpad doubles as a number pad to help you enter numeric data quickly into your various programs or when taking notes. You can even deactivate or activate the number pad screen by holding the capacitive touch calculator button on the upper right side. Of course, you can also purchase a compatible stylus, fold the device into tablet mode, and take notes on the 14-inch OLED display if you desire.
The battery life isn't bad, but it does tend to run out around 10 hours, so if you need it to last longer than that you will want to try and stay near outlets or get a reliable battery pack.
Most powerful tablet for engineering students
iPad Pro M2 (2022)
The most powerful non-Windows tablet
Specifications
Storage:
128GB, 256GB, 512GB, 1TB, 2TB
Battery life:
Up to 10 hrs
Reasons to buy
+
Powerful M2 chip
+
MiniLED screen
+
Compatible with Apple Pencil
+
Plenty of accessories
Reasons to avoid
-
Doesn't play nice with Windows
-
Odd front-facing camera placement
-
Only 10hrs battery life
My recommended iPad Pro M2 (2022) configuration: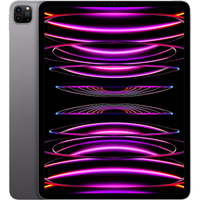 Apple's M2 chip makes this tablet a powerful device capable of great graphical feats compared to many other tablets on the market. It's slim and sleek and there are plenty of accessories out there to make it even more useful.
There's long been a debate among consumers over whether Apple or Microsoft (Windows) provides the best devices. You can obviously guess where our opinions lie based on our name, but there's no denying that Apple makes some of the most impressive tablets available today. If you already own a bunch of Apple devices, you might want to go with the iPad Pro (2022) when choosing a tablet since it will work better within your chosen ecosystem.
The problem is, Windows and Apple devices don't play nice together. It can be difficult to transfer projects from one device to another or to collaborate on certain programs between the operating systems. However, you're also sometimes at the mercy of your professors or bosses when it comes to what devices you'll have access to in your engineering tasks. For instance, my brother hates Apple with a passion, but his company forces him to use Apple products in his engineering work. So, if you prefer Windows, but you've got a professor or internship that requires you to be in the Apple ecosystem, then the iPad Pro (2022) is the best way to go.
The nice thing about Apple is that it focuses on making devices that can handle graphically intensive work since it's tied into the creative scene. The same is true of the latest iPad Pro. It has that powerful M2 chip, which offers really powerful performance in graphical and basic computing abilities to handle any compatible engineering programs. Combine that with the powerful Apple Pencil and you'll be able to draw on the touchscreen with amazing sensitivity to make working on your projects a little more convenient. Plus, snagging a compatible keyboard accessory can make it easy to type up assignments and take notes.
Something to be aware of is that the battery only lasts up to 10 hours, which isn't horrible but might not last as long as some students need it to. Additionally, the front-facing camera is in an odd spot on the short side of the screen rather than in the middle of the long side. This can make it odd to use in virtual classes and meetings when the tablet is in landscape orientation.
Best engineering tablet with a detachable keyboard
The best with a detachable keyboard
Specifications
CPU:
Intel Core i5-1230U / i7-1250U
Memory:
8GB / 16GB LPDDR4x
Storage:
512GB / 1TB M.2 PCIe NVMe SSD
Battery life:
up to 10hrs
Reasons to buy
+
Solid performance
+
Competitive pricing
+
Tablet detaches from keyboard
+
Lightweight design
My recommended Lenovo Yoga 7i 14 Gen 7 configuration: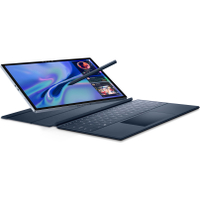 i7-1250U | Iris Xe | 13GB RAM | 1TB SSD
This 2-in-1 device can be purchased with a detachable keyboard and stylus to make taking notes on the go a whole lot easier. It's easy to use the tablet solo and the Thunderbolt ports allow it to connect to other monitors.
Dell produces some of our absolute favorite laptops, so it's not a surprise that we also also recommend its hybrid tablet and laptop devices. In our Dell XPS 13 2-in1 review, Zachary Boddy discusses how impressive this sleek tablet's performance is considering that it has a fan-less design. "[It] isn't equipped with the newest Intel or AMD hardware, but it's still packed with respectable components that ensure the device never slows down or struggles to keep up."
To be clear, you can purchase the XPS 13 as a standalone tablet, or you can pay a bit more for this 2-in-1 version which comes with a detachable keyboard and XPS Pen for easier writing and typing. The keyboard attaches and detaches very easily, so you don't have to deal with a bulky fold over 2-in-1 design and can just use it as a tablet.
The biggest area to watch out for is battery life. You'll want to make sure you have a battery pack on you or make sure to plug this device in regularly to charge it since it can run out of juice in as little as five hours. On the plus side, it does feature two USB-C Thunderbolt 4 ports so you can easily connect it to a monitor or other devices when you want to.
Best Android tablet for engineering students
Samsung Galaxy Tab S9 Ultra
The best Android tablet
Specifications
OS:
One UI 5.1 on Android 13
Chipset:
Qualcomm SM8550-AB Snapdragon 8 Gen 2
Storage:
256GB, 512GB, 1TB
Battery life:
Up to 12 hours
Reasons to buy
+
Excellent performance
+
Gorgeous OLED display
+
Superb pen experience
+
Tie-in with Samsung smartphones
+
Outstanding hardware quality
+
Long battery life
Reasons to avoid
-
Needs keyboard cover to be really useful
-
Expensive
My recommended Samsung Galaxy Tab S9 Ultra configuration: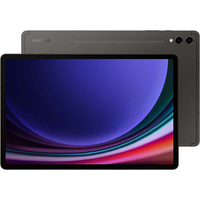 Wi-Fi | 12GB RAM | 512GB storage
Samsung is a tablet leader in the industry and its latest offering is the most powerful Android tablet on the market. It conveniently comes with an S Pen stylus and you can purchase a keyboard case separately for easier typing. 12GB RAM and 512GB storage space is plenty to work with for most people, but if you need more room you can go up to 16GB RAM and 1TB of storage.
When you think Android tablet you probably think Galaxy Tab, and there's a good reason for that. Samsung creates some of the most powerful and most convenient Android tablets out there and its latest flagship, the Galaxy Tab S9 Ultra, exemplifies everything the company is revered for. Now, that unfortunately means that it's a very pricey option, but that's literally the price you pay if you want an Android tablet that's miles ahead of other Android tablet competitors.
The Galaxy Tab S9 Ultra's huge 14.6-inch OLED display shows off imagery beautifully and with plenty of vibrance and clarity. Plus, it features a 120Hz refresh rate that helps display the latest signals from any apps it runs, making it ideal for CAD software. Meanwhile, the tablet's performance is extremely impressive being able to handle multitasking between programs while running very smoothly. This is thanks to the Qualcomm Snapdragon 8 Gen 2 chipset that it utilizes.
Additionally, thanks to the long-lasting battery which can go for up to 12 hours on one charge, this tablet is a great companion for students who are constantly going from one place to another. It's also an ideal choice for anyone who owns a Samsung phone since the two devices can work together nicely for added convenience.
When it comes to note-taking, the included S Pen works beautifully with the Galaxy Tab S9 Ultra to respond to your strokes and the amount of pressure you exert as you write or draw charts. It's worth noting that a keyboard cover is not included in the initial purchase, however, if you intend to use the tablet for school or work then it would be a good idea to invest in one to allow for typing.
How we test tablets & 2-in-1s
Whenever we review a tablet or 2-in-1 laptop, we always make sure to run the device through a gauntlet of benchmark tests to see not only how well it performs but how well it measures up to similar devices. We check the SSD's reading and writing speeds, look at how well the CPU performs while doing everyday office tasks, and keep an eye on the battery to see how long it lasts.
The latest 2-in-1 devices are like Frankenstein tablets that can be used as both a laptop and tablet. Some of these accomplish this by folding over so that the keyboard and display are facing away from each other. However other 2-in-1s literally detach from their keyboards allowing them to feel and look more like tablets. In any case, the versatility of being both a laptop and a tablet makes these devices especially useful in school settings as they offer more versatility.
If you're an engineering student looking for a tablet for school, then you really ought to grab one with a Windows 11 operating system. These beauties offer far more possibilities than their Android counterparts. Of course, Microsoft's Surface Pro 9 is the most powerful among them all. The i7-1255U configuration offers solid performance and allows it to tackle various programs with ease.
Get the Windows Central Newsletter
All the latest news, reviews, and guides for Windows and Xbox diehards.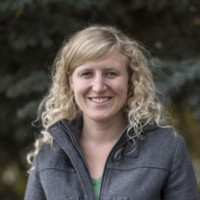 Self-professed gaming geek, Rebecca Spear, is one of Windows Central's gaming editors with a focus on Xbox and PC gaming. When she isn't checking out the latest games on Xbox Game Pass, PC, or Steam Deck; she can be found digital drawing with a Wacom tablet. She's written thousands of game guides, previews, features, and hardware reviews over the last few years. If you need information about anything gaming related, her articles can help you out. She also loves testing game accessories and any new tech on the market.