Lenovo has been tinkering with its premium consumer-focused Yoga laptops for many years now. Siloed pens, retracting keyboards, different materials, and a rotating soundbar. Not all that makes it into the new Yoga 9i (sorry, siloed stylus), but with its centered-focused quad-core speakers and gorgeous 16:10 90Hz OLED panel Lenovo has created one of the most compelling media-centric laptops of the year.
But not every laptop is perfect, even if this one comes very close. So here is what works with the new Yoga 9i and what can be improved.
Bottom line: With an incredible display, innovative speaker hinge, included pen and sleeve, and an overall elegant design, the new Yoga 9i 14" is one of the best laptops of 2022, without question.
For
Intel 12th Gen is quite powerful
Outstanding 14" WQHD+ 90Hz OLED panel
Solid audio performance
Dedicated keys for modern PC features
Pen and sleeve included
Against
Battery life is only OK
Display could use a few more features
No option for 4G or 5G
Lenovo Yoga 9i Gen 7: Price and availability
Like many Lenovo laptops, there are many variations of the new Yoga 9i. While there are options for the Core i5 and Core i7 12the Gen processors, the fundamental differences are between the displays as there are three choices: Full HD, WQHD+ (2.8K), and WQUXGA (4K).
At the time of this review, only the full HD model is available to purchase directly through Lenovo. However, Best Buy is a major reseller for Lenovo and is expected to carry models of the new Yoga 9i later (be sure to not confuse it with last year's model with an 11th Gen CPU and an older design).
For this review, our mid-range machine features a Core i7, WQHD+ (2.8K) OLED display, 16GB of RAM, and 512GB of storage and is the one most people should get.
Lenovo also frequently runs aggressive sales a few months after a laptop's launch, so it's often worth waiting to get the lowest price. We've seen the entry-level model drop to as low as $1,080 on sale.
Lenovo Yoga 9i Gen 7: Hardware and design
For 2022, Lenovo went back to the drawing board for the new Yoga 9i, and it paid off. Here is a recap of what's new with this refreshed design when compared to last year's model.
New 16:10 aspect ratio and more display options, including 90 Hz OLED
Smooth, rounded chassis with no sharp edges
No siloed stylus (instead, a full-sized pen is included)
Bowers & Wilkins tuned quad speakers
Intel 12th Gen P-series processors
Intel Evo Gen 3 support
PCIe 4.0 storage (up from 3.0)
LPDDR5 RAM (up from LPDDR4)
1-Click Function keys on the right side
Full HD webcam (up from 720P)
Trackpad is 45% larger
Edge-to-edge keyboard
That all adds up to a gorgeous laptop that delivers a massive performance jump over the previous generation.
The new rounded edges are a theme we see with 2022 laptops, and I like it. This new Yoga 9i seems more like two tablet halves stuck together, and it's more inviting and less aggressive than the hard-edge design from 2021. Those edges are polished on the bottom of the Yoga 9i, whereas the rest of the laptop is matte. The combo adds just a bit of flair without being flamboyant.
There are two colors available, a conservative storm grey or the oddly named oatmeal. I have the oatmeal version for this review, which I greatly prefer. Oatmeal looks like light gold in person without quite looking like too gold, and it gives just a smidge of elegance without overdoing it.
Image 1 of 2
Thankfully, this laptop picks up very few fingerprints from daily handling because of the blasted/matte effect on the lid and most of the chassis (including the keyboard deck).
For ports, Lenovo keeps to the basics with three Type-C, two of which (on the left) are full Thunderbolt 4, while the remaining is a simple Type-C 3.1. Also on the left side is a full USB Type-A port meaning you won't need a dongle for your thumb drive or older peripherals. There's also a typical 3.5mm headphone and mic jack on the right and a physical power button. That power button has a small white LED that pulses slowly when charging, remains solid when the PC is on and turns orange when the battery is low.
Swipe to scroll horizontally
Category
Yoga 9i Gen 7
OS
Windows 11
Processor
12th Gen Intel
Core i5-1240P
Core i7-1260P
RAM
8GB, 16GB LPDDR5
Graphics
Intel Iris Xe
Integrated
Storage
Up to 1TB M.2 PCIe 4.0 SSD
Display
14 inches
16:10 aspect ratio
1920x1200 (WUXGA)
IPS, 400 nits, 100% sRGB, 60Hz, touch
2880x1800 (WQHD+)
IPS, 400 nits, 100% DCI-P3, 60Hz, touch
3840x2400 (WQUXGA)
OLED, HDR 500
Dolby Vision
IPS, 400 nits, 100% DCI-P3, 60Hz, Touch
Pen
Precision Pen 2
E-Color pen
Included
Tilt detection
Ports
Two Thunderbolt 4
One USB-A 3.2
One USB Type-C
3.5mm audio
Audio
Bowers & Wilkins soundbar
Quad speakers
Dolby Atmos
Dual microphones
Connectivity
Wi-Fi 6E
Bluetooth 5.2
Camera
FHD with IR hybrid
Shutter (physical)
Keyboard
Smart Sense backlight
Touchpad
Precision
Security
Fingerprint reader
IR camera
Battery
75Wh
Dimensions
12.52 x 9.06 x 0.6 – 0.65
(318mm x 230mm x 16.5mm)
Weight
From 3.26 pounds (1.48kg)
Color
Storm Grey
Oatmeal
Availability
Now
The overall look of the Yoga 9i is spotless and minimalist. Lenovo has its name and YOGA stamped on the front lid, and it's a nice look. A massive vent pulls in the cool air on the bottom, and Lenovo matched those machined holes to the speaker grills adding symmetry.
Typing is very good with the Yoga 9i, although these aren't quite up to Lenovo's ThinkPad standards. The keys are softer to the touch, but I like how it feels, and I had no issues typing. There's a nice backlight for the keys, including a sensor ("Smart Sense") that handles turning them off and based on room lighting.
New this year is a row of 1-click keys for what I would describe as modern PC features in 2022. That row includes keys to change the CPU performance profile (AI, battery saver, performance), light/dark mode for Windows 11, background blur, and sound profile (movie, music, etc.). The background blur for the camera works in any video app and lets you toggle background blur on and off, which is very useful if you're in frequent online meetings. I wish every laptop had these dedicated keys. They're awesome.
The touchpad is now massive and quite superb. Clicking is excellent, and it is arguably the most sensitive touchpad around. However, I wish Lenovo would have used a haptic trackpad to save some space as well as improve the overall feel.
Image 1 of 3
One of the unique tricks of the Yoga 9i over any laptop is the soundbar hinge. Lenovo has been using this design for a few years now, and it's pretty brilliant. Instead of just having space where the laptop lid meets the chassis, Lenovo uses that area for two speakers. This year those speakers get the Bowers & Wilkins stamp (quite literally). On those newly rounded sides, however, are two more speakers giving a total of four. And because this is a convertible laptop, it means the sound follows you regardless of the laptop's posture. That means no speakers are blocked in tablet mode as if the speakers were on the bottom of the chassis.
Image 1 of 2
Audio is quite good with the Yoga 9i, which Dolby Atmos enhances via included software for greater (simulated) spatial separation. When you watch a movie or just a YouTube clip, the audio comes at you directly from the display mimicking a home-theater experience where you have a center channel setup. But the overall audio quality, while one of the best in this class, still falls short of perfection. At times, there's an odd crispness that borders on distortion at louder volumes.
For weight, Lenovo quoted us at starting at 3.26 pounds (1.48kg), but on my scale, the Yoga 9i comes in lighter at 3.12 pounds (1.41kg). That's not in the super-light category, but Lenovo's use of lightweight materials and the relatively sizeable 75WHr battery make it feel lighter than it is, which is a good thing.
Lenovo Yoga 9i Gen 7: Display
Like the HP Spectre x360 16, the real draw for the Yoga 9i is its incredible display. This review unit utilizes the mid-range model with a 90Hz 2880x1800 (WQHD+) 16:10 OLED panel supporting touch and inking. It offers a nice balance between the more expensive (and power-hungry) 60Hz 3840x2400 model and the more affordable full HD one (1920x1200).
Color accuracy and gamut are excellent, with 100% sRGB, 95% AdobeRGB, and 100% DCI-P3 coverage. That display performance is improved with support for VESA DisplayHDR 500 and True Black (1.1), making this screen unforgettable for watching movies, video editing, and more.
HDR via Windows 11 is also supported but only in a plugged-in state. Otherwise, the system falls back to the included Dolby Vision (via Dolby Access app) with presets depending on consumed content.
Oddly, Lenovo does not have a sensor for auto-adjusting screen brightness, or newer adaptive color sensors, that adjust the color profile based on ambient room lighting.
Lenovo Yoga 9i Gen 7: Software and performance
For software, Lenovo includes its usual assortment of apps, including pen settings, Hotkey configurations, Voice (which lets you use voice commands), Smart Noise Cancellation, Smart Appearance, and the master-control app, Lenovo Vantage (which also enables you to check for firmware and driver updates).
Image 1 of 2
Lenovo Vantage does try to upsell you on Smart Performance Software, where it scans your PC for issues related to unnecessary files, storage, performance, and more while fixing it. There's also Smart Privacy, another paid service. It's unfortunate, but there are no pops or intrusive ads, meaning users can safely ignore them when they open Vantage.
Lenovo Smart Appearance, though, is fascinating as it lets you improve the camera for video using AI. It can do things like blurring the background (or substituting one), auto face-framing, enhancing video for clarity, eye-contact correction, and filters to improve skin appearance.
Image 1 of 2
Likewise, Lenovo Smart Noise Cancellation lets you block everything but human voices during video calls to enhance clarity. You can even record your voice (stored locally) so that, via AI, the computer only allows your voice through the call, making it ideal if you're in a noisy café or airport. When these two apps (Appearance and Noise) combine with the full HD webcam, you get a modern and ideal experience for routine video calls.
One of our favorite features in a few Intel laptops is human presence detection. By using sensors near the camera, this laptop can tell when you're not in front of it, forcing it to auto-lock, and when you return, it turns on the display and logs you in without touching it. Found under Smart Assist in Lenovo Vantage, there is even an option for "Super-resolution," which "enhances the experience of video playback by improving the video resolution," basically upscaling videos with "poor resolution."
Getting to performance and this is the first Intel 12th Gen P-series processor we have used, and it's a doozy. The Core i7-1260P (28 watts) is as powerful as an 11th Gen Core i7-11800H (45 watts) processor. Indeed, on Cinebench 23, the 12th Gen chip with lower TDP beats the Dell XPS 17 (9710), which is remarkable. Even on Geekbench 5, the i7-1260P (10,318) easily beats the Core i9-11980K (9,417) for multi-core performance (single-core performance is equivalent).
Image 1 of 7
Apple isn't spared, either. The M1 processor in the MacBook Pro (late-2020) captured 7,635 on Geekbench 5, far behind 10,318 for the Lenovo Yoga 9i. Same with Cinebench 23, where the M1 scored a favorable 7,759, dwarfed by Yoga's 9,169 for multi-core. Things look up for the newer M1 Max processor, but even there, it's closer than you think. The Yoga 9i and MacBook Pro with M1 Max are neck and neck for single core (1,734 vs. 1,759), but the M1 Max takes the lead on multi-core (12,363 vs. 10,318).
Part of the overall excellent system performance is due to the high-speed PCIe 4.0 SSD, which earns 6,561 MB/s for sequential read and 4,374 for sequential write. Those scores effectively double last year's Yoga for performance and, when combined with LPDDR5 RAM, makes the Yoga 9i very responsive.
Fans are overall very good as this system stays mostly quiet for typical workloads. When plugged in and set to max performance, however, you will hear them kick in and even a bit of an unpleasant high-pitched whine when taxing the CPU and GPU to max. The system also never gets uncomfortably hot.
Lenovo Yoga 9i Gen 7: Battery
But all is not great with Intel 12th Gen, either. While the i7-1260P goes neck to neck with Apple's M1 chips for performance, it falls way behind on battery life.
On PCMark 10 Battery (Modern Office), which runs Office (Word, Excel, PowerPoint), simulated video calls, photo editing, and web browsing, the Yoga 9i eked out 8 hours and 54 minutes at 150 nits of brightness (60Hz). That's not terrible, especially for the 2.8K OLED display, but it's also relatively low on our list, where even Surface Pro 8 fares better.
Some of the lower battery performance can be explained by TDP as this P-series is 28 watts, whereas many of last year's laptops that did better on the same test are 15-watt 11th Gen chips (U-series). More power draw should not be surprising. However, it seems hopes are dashed that the big.LITTLE chip design with 12th Gen would help offset some of that drainage.
In real-world usage (Windows Battery Report), the Yoga 9i is just below 6 hours, although that result is when used with a mix of 60Hz and 90Hz for the refresh rate.
For longer battery life, opting for the Yoga 9i with a full HD display with a Core i5-1240P processor is likely to yield at least another few hours of power on the go (while also saving money). However, going for the high-end 4K model will result in even worse battery life than the unit review used here.
Lenovo Yoga 9i Gen 7: Competition
There is a lot of competition in the 14-inch premium Ultrabook range, which is why Lenovo coming out ahead of so many of them makes it a very unique option for 2022 shoppers. But not many of those laptops are convertible with a 360-hinge, which is the differentiator here.
HP's Spectre 360 14 offers a very similar feature list to the Yoga 9i, including an OLED touch display, included pen and sleeve, quad-speakers, and just an overall excellent user experience, which is why it was one of our top laptops of 2021. However, at the time of this review, the 2021 model is still using an 11th Gen Intel CPU, and the 12th Gen is a game-changer worth getting. HP is likely to refresh the Spectre x360 14 very soon, nevertheless, which is worth watching.
If you like the Spectre x360 14 and Yoga 9i but want something more significant with more power, HP has the very good Spectre x360 16, which is a multi-media delight. The only downside is the 11th Gen Intel CPU, and performance, while powerful, is not exceptional for the size.
A similar story applies to the otherwise excellent Dell XPS 13 2-in-1 9310, which also has a convertible form factor, OLED display options, and Dell's award-winning InfinityEdge 16:10 display. Like the Spectre, the XPS 13 2-in-1 only runs Intel 11th Gen, and Dell has discontinued that specific model.
Beyond those two, you begin to move into tablet 2-in-1s like the excellent Surface Pro 8, Surface Laptop Studio, or regular clamshell laptops like Surface Laptop 4, Razer Book 13, and the new Dell XPS 13 Plus. Only the XPS 13 Plus has Intel 12th Gen and a completely new design.
Interestingly, if you like the Yoga 9i but don't need a convertible laptop, Lenovo has the brand-new Slim 9i. It heavily borrows from the Yoga 9i's design, offers up to 4K OLED, and has quad speakers but bumps the GPU up to Intel Arc 3.
For more ideas, check our best Windows laptop and best 2-in-1 laptop guides.
Lenovo Yoga 9i Gen 7: Should you buy it?
You should buy this if ...
You want the best premium convertible Windows laptop on the market.
You consume a lot of media content like video and want excellent sound and display.
You're a creator who wants a color-accurate display for photo editing and light video editing.
You want just the finest Windows 11 PC with all the bells and whistles.
You should not buy this if ...
You primarily game or need a discrete NVIDIA GPU.
You need built-in 4G LTE or 5G mobility.
You don't need a convertible laptop.
You want the best battery life.
There's no way to simplify this: Of all the laptops I've used recently, I think the Yoga 9i is the best of the bunch (assuming you're not a gamer or need a mobile workstation). The 14-inch 90Hz OLED display is fantastic, the quad audio with speaker bar is very functional, typing is excellent, and the design is simply A+.
The Yoga 9i is, basically, perfect. Sure, battery life could be better (going full HD will help with that), but this laptop is such a joy to use that it's easy to let that pass. It's not as if the battery is terrible as it should last people all day or most of the day, but it is behind many 11th Gen laptops. The tradeoff? You get a computer that trounces the MacBook Pro's performance but in a convertible form factor and an OLED screen.
Image 1 of 2
Things like the included pen and sleeve make this an all-around easy package to recommend. But what if you don't use the convertible part? The best thing about the Yoga 9i is that it doesn't matter technically. Use it as a standard clamshell laptop as you can't tell the difference. Or, if you want it even thinner and lighter, go for the new Slim 9i, which is the same design sans hinge.
Of course, I could pepper this review with some minor niggles. I wouldn't mind seeing a display sensor for auto-brightness, which is an odd oversight, and a sensor for adaptive color. Both are common features in premium laptops and help with that OLED display (and saving battery life). While 4G LTE and 5G aren't super popular with consumers, I wouldn't say no to the option of having it here (HP offers it in its Spectre x360 14). A haptic trackpad would have been more ideal. Finally, those fans could be tuned just a bit better.
But, overall, the Yoga 9i has one of the best designs going for it, and it showcases the best of what a Windows 11 laptop can be in 2022.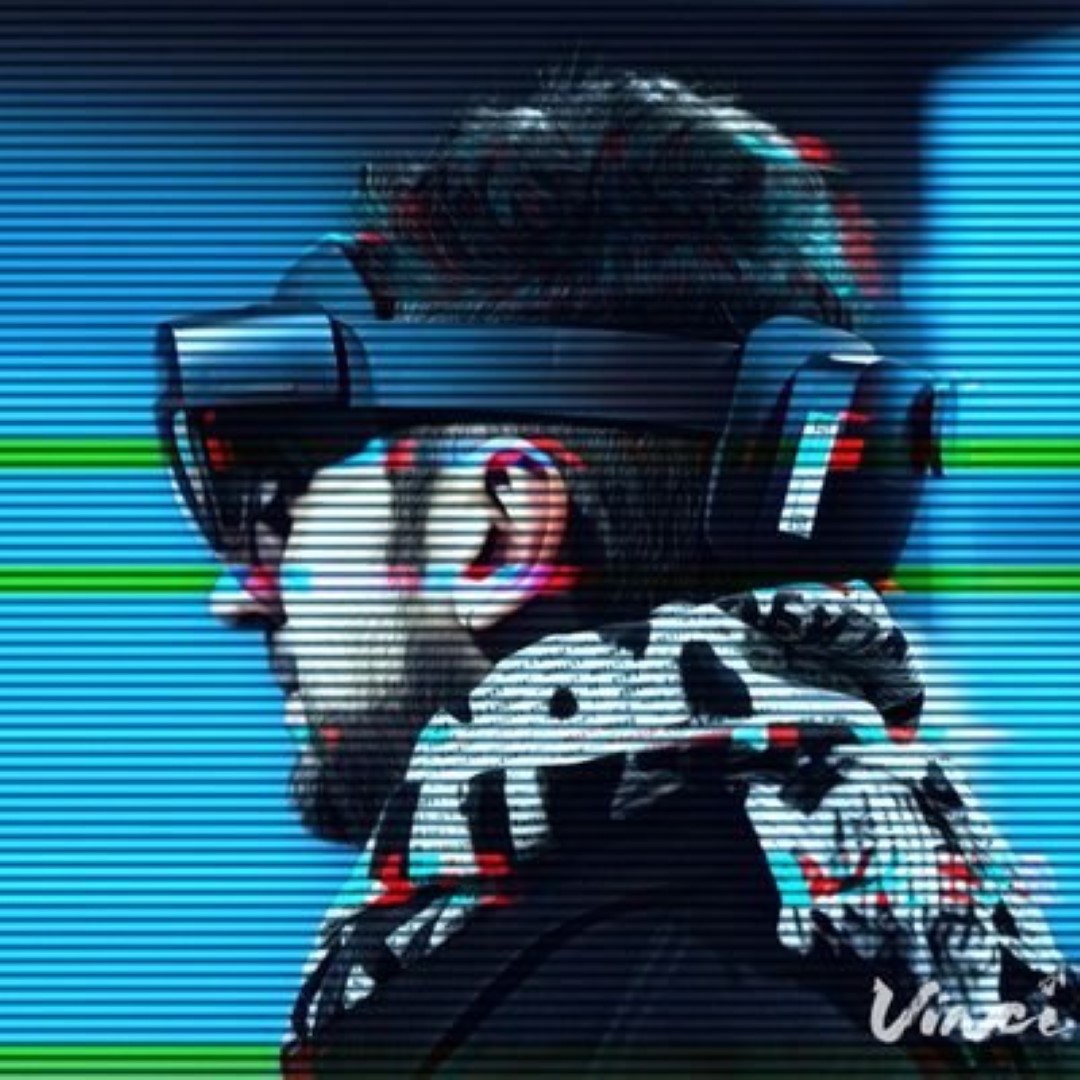 Daniel Rubino is the Editor-in-chief of Windows Central, head reviewer, podcast co-host, and analyst. He has been covering Microsoft since 2007 when this site was called WMExperts (and later Windows Phone Central). His interests include Windows, laptops, next-gen computing, and for some reason, watches. Before all this tech stuff, he worked on a Ph.D. in linguistics, watched people sleep (for medical purposes!), and ran the projectors at movie theaters because it was fun.