Over a year ago, I reviewed HP's Spectre x360 14 with an OLED display. I pulled no punches, calling it one of the best convertible PCs due to the robustness of features balanced with a fair price. However, I wasn't nearly as keen on the bigger 15.6-inch model and I passed on the review to another writer.
So, I hesitated for 2022 when HP offered its more prominent Spectre x360 refresh. Then I saw it and the specs and knew I had to give it a look. HP addressed all my dislikes of the 15.6" version with an all-new design, hardware, and some very clever software.
While not everyone needs a convertible 16-inch laptop, HP has made one that is gorgeous thanks to its giant 16-inch, 16:10 3840 x 2400 (UHD+) OLED display, and tamer chassis design. Even if you don't flip this to a tablet, it's one of the best laptops that does a little bit of it all.
Bottom line: A stunning 16-inch laptop that offers up to an RTX 3050 GPU and a 3K OLED display lets you do everything from gaming, taking notes, drawing, editing photos, or just having fun.
For
Superb, smoother chassis design
Gorgeous 3840 x 2400 UHD+ OLED display
HP optimized software is outstanding
Impressive 5MP full HD webcam
Includes pen and laptop sleeve
Against
12th Gen Intel is already rolling out
A bit unwieldy as a 16" tablet
Performance is OK
HP Spectre x360 16 review: Price and availability
The Spectre x360 16 is now available from HP.com, Best Buy, and Amazon. HP lets you configure the laptop in specific ways, including integrated Intel graphics, Core i7 processor, 16GB of RAM, 512GB of storage, and a 3K WLED display, which brings the starting price closer to $1,500 ($1,250 on sale).
Best Buy and Amazon both have specific SKUs priced slightly higher due to some more expensive hardware. For example, the Best Buy model uses 32GB of Intel Optane to improve storage performance.
We used the top-tier model for this review with an NVIDIA GeForce RTX 3050 GPU, 1TB SSD (+32GB Intel Optane), 16GB of RAM, and the upgraded 3840 x 2400 OLED display, which retails for $2,120. Users can spec up to 32GB of RAM and a 2TB SSD for $2,860.
HP Spectre x360 16: Hardware and design
For a few years now, HP has been pushing its "gem cut" design of the Spectre series, which, while looking great, could come across as a bit flashy for some, especially when combined with the blingy "black and gold" finishing. In 2022, I'm glad to see HP soften the Spectre up a bit. Instead of harsh, angular corners, the Spectre x360 16 opts for smooth, rounded edges. The keyboard deck rounds off like a pillow, display corners are more rounded, and the whole thing feels more inviting.
The Spectre x360 16 comes in two color options: Nightfall Black with pale brass accents (seen in our photos) and Nocturne Blue with celestial blue accents. Those accents, especially compared to last year's model, are very, very modest as you barely see the brass. It's a nice look, and one HP should keep for its other Spectre laptops.
Image 1 of 2
Swipe to scroll horizontally
Category
HP Spectre x360 16
OS
Windows 11 Home
Processor
11th Gen Intel
Up to Core i7-11390H
Four cores
Up to 5.0GHz
RAM
16GB to 32GB DDR4-3200MHz
Soldered
Graphics
Intel Iris Xe
RTX 3050
Storage
512GB to 1TB
M.2 PCIe NVMe SSD
32GB Intel Optane
Display
16 inches
3072x1920 (3K IPS) or 3840 x 2400 (3K+ OLED)
Touch, IPS
400 nits, 100% sRGB
91% screen-to-body ratio
Flush Glass, Anti-Reflection, micro-edge
Pen
HP Rechargeable MPP 2.0 Tilt
Included
Ports
Two Thunderbolt 4
USB-A
3.5mm audio
HDMI 2.0b
Audio
Quad speakers
Bang & Olufsen tuning
Connectivity
Intel Wi-Fi 6E AX210
Bluetooth 5.2
Camera
Front-facing 5MP
IR camera
Camera shutter
Keyboard
Backlit
Touchpad
Precision
Security
Fingerprint reader
IR camera
Camera shutter
Battery
83Wh
90W AC adapter
Dimensions
14.09 x 9.66 x 0.78 inches
(358mm x 245mm x 20mm)
Weight
4.45 pounds (2.02kg)
Color
Nocturne blue
Nightfall black
Material
Aluminum
Ports are few, but it includes all the right ones. A full HDMI port and USB-A (with trap-jaw) are on the left. On the right are the two Thunderbolt 4 Type-C ports and the barrel charger port for the 135W charger (needed for that RTX 3050 GPU). HP still cuts corners off the rear of the device, letting them put a headphone jack (left side) and one of the Type-C ports. It looks super cool, and it enables you to run the wires away from the device without interfering with your mousing hand.
Another nice perk is the HP True Vision 5MP IR camera. Like many laptop companies, HP is pushing webcams to full HD and beyond, and that's the case here. Shooting at 2560x1920 for photo and video, this is easily one of the best laptop webcams I have experienced. Lighting, resolution, and color look accurate with a pleasing "pro-level" look.
HP augments the camera experience with some clever 'Glam Cam' software, which includes:
Walk-away lock: If you leave the laptop, it detects no person is there and auto-locks the PC aka human presence detection.
Wake-on approach: When you come back, the PC wakes up automatically and logs you back into Windows using facial recognition
Attention tracking: Tells you if you should take a break from looking at the display for too long
Auto-framing: Zooms in and centers your face during video calls
Lighting correction: Balances harsh lighting, e.g., a window in the background
Beauty mode: Smooths your skin
Shoulder surfing: If someone is looking over your shoulder, the screen can blur, or the PC alerts you via a notification
I want to clarify that none of these optional features are gimmicks. I was pleasantly impressed with all the technology here, and anyone who lives on video calls daily, you'll love using this laptop.
HP didn't waste this laptop's relatively large size when it comes to audio, either. There are four Bang & Olufsen-tuned speakers onboard, including two large ones that flank the keyboard and two on the bottom edge that blend nicely into the curved chassis. The speakers adjust based on the laptop's posture/folded status. The speakers are loud with a rich presence and arguably the best HP has done in any laptop. They still fall well short of what Apple can do, but they get the job done for movies, music, or video calls.
HP Spectre x360 16 review: Keyboard and trackpad
HP doesn't stray far from its recent designs with the keyboard, which is a good thing. The keys are dark with white lettering, which lets the two-stage backlit shine through efficiently. Despite the 16-inch display, HP opted for a traditional keyboard layout without a number pad section, which allows everything to be centered. Some may lament the lack of dedicated number keys, but this laptop is aimed at creatives who are less likely to use such a feature, so HP made the right choice.
There's also a dedicated key that quickly brings up an on-screen menu to launch into HP Command Center, OMEN Gaming Hub, myHP, and HP Palette, all of which are super convenient.
Keyboard travel is excellent, and the only negative for some people is the still-controversial dedicated home row of keys on the right-hand side, which slightly reduces the backspace key. I have no issues when typing, and I find the Spectre x360 16 to be an excellent laptop for extended typing sessions, thanks to the ample deck letting your wrists rest comfortably.
The trackpad is quite large and uses Microsoft Precision drives resulting in a satisfactory experience, and it's a mechanical trackpad that physically clicks. Still, I think HP would benefit from using a newer haptic trackpad, which would be more reliable, thinner, customizable, and even supports gestures.
HP Spectre x360 16: Display
The most vital selling point of the Spectre x360 16 is undoubtedly its 16-inch 3840 x 2400 (3K+) UHD OLED display (there is also a 3K+ WLED version on the more affordable models). The screen packs an impressive 91% screen-to-body ratio with flush glass, and it has an anti-reflective layer that cuts down on screen glare. You get a punchy wall of a screen that's quite immersive on your laptop.
But besides the specs, HP packs this display full of almost everything. There are sensors for auto-brightness and adaptive color, with the latter adjusting the color temperature based on your current ambient lighting.
HP has its Display Control software that auto sets color profiles, e.g., Web (sRGB), Photos and Video (DCI-P3), Default, and Native, based on the currently running application. Hop into Photoshop, and your screen is auto-set for DCI-P3. Launch Microsoft Edge, and you're now in sRGB. On the desktop? You're currently viewing Native. All of this is user-configurable and is simply ingenious.
And those color profiles are stellar. In our color gamut test, the Spectre x360 16 delivered a nearly perfect 100% sRGB, 96% AdobeRGB, and 100% DCI-P3, making this a picture-perfect screen for creatives who work in media. Brightness dips down to a decent 22 nits (which may be too bright in a pitch-black room) and peaks at 385 nits. That peak brightness is on the lower side for some laptops today, but it looks more brilliant than those numbers reveal due to the OLED technology. There were no issues with visibility in brightly lit rooms or even outdoors.
Users can enable Focus Mode to save battery life, diming background items while keeping your current application illuminated. It can be distracting when the screen dims, but besides extending your battery usage, you're likely preserving the OLED display.
Of course, on top of all that, this is a touch display that also supports inking. HP includes the pen in the box and, like other HP pens, does an excellent job for those who need to markup a document, do a sketch, or take notes.
Overall, the Spectre x360 16 delivers one of the most impressive displays for any Windows laptop in 2022.
HP Spectre x360 16: Software and performance
If there is a downside to the Spectre x360 16, it is the processor. While performance is decent for this device class, it is achieved with an Intel 11th Gen Core i7-11390H processor instead of a brand-new 12th Gen chip with many more cores. It also "only" has an NVIDIA RTX 3050 Laptop GPU, which is plenty powerful enough for multi-media but is behind the better RTX 3050 Ti.
Indeed, in our usual assortment of benchmarks (all run on performance mode with the fans unbound), the Spectre x360 16 is slightly more potent than some Intel Iris Xe systems, which is odd. Overall, the Spectre is just behind Microsoft's premium Surface Laptop Studio, which has a slightly slower CPU and a more powerful RTX 3050 Ti GPU.
Image 1 of 7
It is accurate to say the newer Spectre x360 16 is faster than its predecessor, the Spectre x360 15 (Core i7-10750H, GTX 1650 Ti), but only marginally so.
HP Spectre x360 16 review: Battery
Battery life gets a bit complicated as it depends on how you run the Spectre x360 16. When Windows 11 is set to "recommended" for performance and "balanced" in HP's Command Center app, the Spectre pulls off 8 hours and 32 minutes. That's respectable for a 3K OLED display (150 nits) with this CPU and GPU.
However, using HP's Smart Sense, which can ramp up the CPU and GPU based on applications, and when set to "performance" in Windows 11, the Spectre is closer to 5 hours and 13 minutes. Running it all set to the highest performance will likely be 4 hours, and the Windows 11-generated battery report is around 5 to 6 hours.
HP Spectre x360 16 review: Competition
When it comes to competition, there is not a lot that directly goes against HP's offering. Not many convertible Windows PCs hover in the 15- to 16-inch range, as most are 14-inch or more minor. That makes the Spectre x360 16 a bit of a unicorn and harder to compare.
The first obvious alternative is Microsoft's Surface Laptop Studio. It has a smaller, 14.4-inch lower resolution display (2400x1600, 201 PPI versus 3840 x 2400, 283 PPI), fewer ports, and starts at $1,429 with Intel Core i5 and Iris Xe graphics. The Spectre x360 16, however, starts at $1,499, but with a faster Core i7 and double the storage (512GB).
Samsung's Galaxy Book2 Pro 15-inch ships with a 12th Gen CPU and is a much lighter laptop with Iris Xe graphics (and a forthcoming Intel Arc 3 option). But its display is only full HD, making it ideal for those who value portability and thinness over raw power and the best display.
If you like everything about the Spectre x360 16 but wish it were smaller, the HP Spectre x360 14 is an obvious alternative. While it lacks a discrete NVIDIA GPU, it has nearly all the same features as the 16-inch model, including one of the best displays.
For more ideas, check out our best 16-inch laptops and best 2-in-1 laptop guides.
HP Spectre x360 16: Should you buy it?
You should buy this if ...
You want a slightly powerful 16-inch convertible PC
You do a lot of photo editing and creative work
You want one of the best and largest laptop screens
You like to play games on occasion
You spend a lot of time on video calls
You should not buy this if ...
You want the most potent 15 to 16-inch laptop
You like to play top-tier video games often
You don't plan to use this as a convertible PC
The HP Spectre x360 16 is a fascinating laptop because nothing else is like it. Most convertible PCs are much smaller, and Dell only tried to make a convertible XPS 15 once before giving up on it. Sure, it's awkward to use the Spectre x360 16 as a tablet, but some people want that choice, and HP provides it.
HP also gets props for its new design language, which is softer, more modern, and less flashy than previous Spectre series laptops. I look forward to seeing this translate to the smaller Spectre x360 14.
There's so much to like with the Spectre as far as enjoyment goes. The 16:10 display is jaw-droppingly gorgeous and the show's real star. If you want a massive wall of OLED pixels, you won't be disappointed. This Spectre is a solid laptop, whether for photo and video editing or general creative work.
Even HP's software package is impressive. For instance, you can use an Android tablet as a secondary display using HP Duet, which wireless syncs the two. Or the Glam Cam features, which are beneficial for frequent video call usage.
HP has some small value-adds, such as including the pen with the Spectre and even throwing in a nice vegan leather laptop sleeve (that has a nice pen holder). It completes the package and is something great to see.
Performance is a tad disappointing considering the hardware stack, but these are the tradeoffs with a convertible laptop. It's undoubtedly not slow; it's just not as powerful as some other laptops. I think it's OK for the target demographic, but it makes you wonder how a newer 12th Gen Intel CPU would perform. And that's the one negative here: The older silicon, as Intel's 12th Gen architecture, is remarkable.
Overall, the HP Spectre x360 16 is a wildly fun and unique Windows PC. While many don't need a convertible of this size, those who do won't be dissatisfied.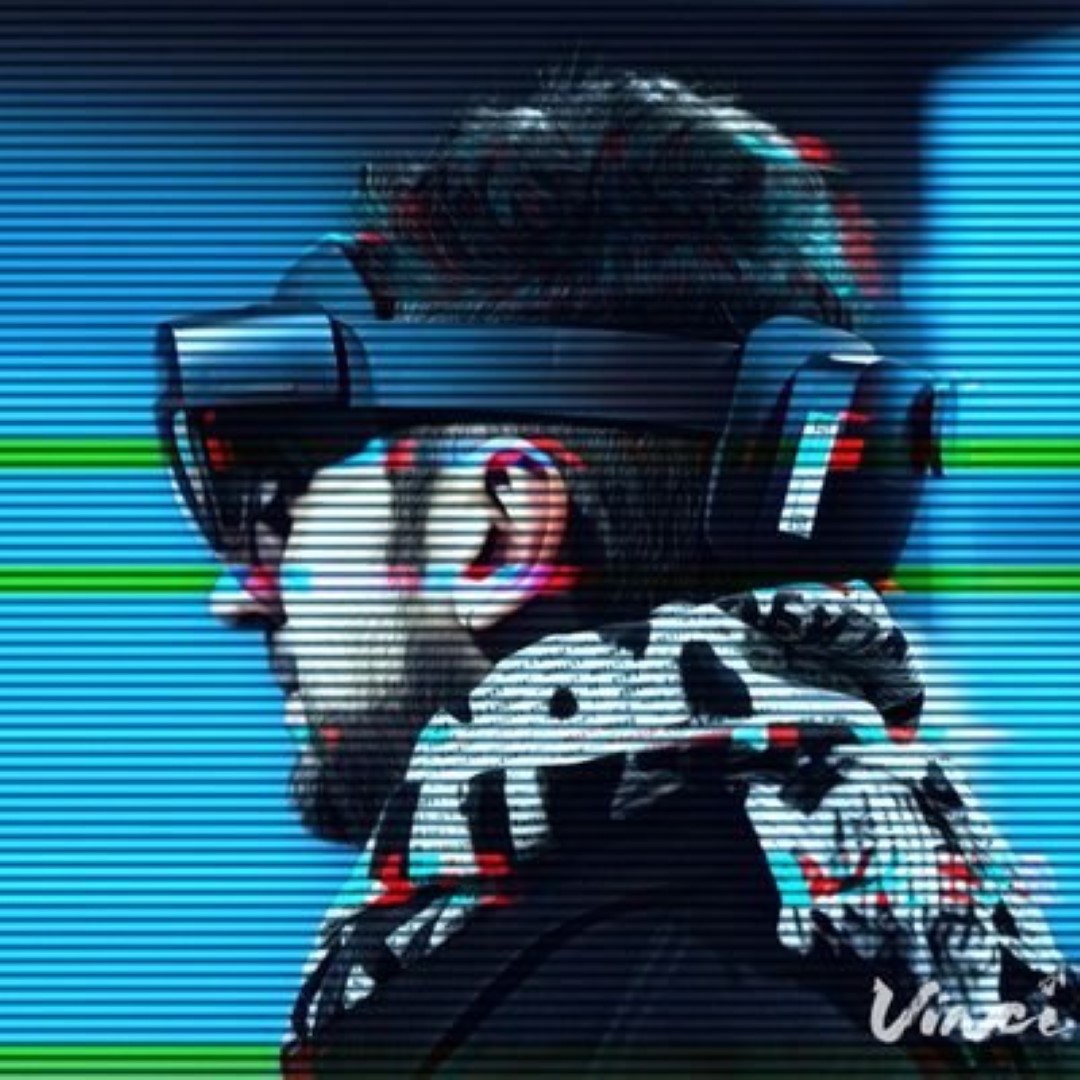 Daniel Rubino is the Editor-in-chief of Windows Central. He is also the head reviewer, podcast co-host, and analyst. He has been covering Microsoft since 2007, when this site was called WMExperts (and later Windows Phone Central). His interests include Windows, laptops, next-gen computing, and watches. He has been reviewing laptops since 2015 and is particularly fond of 2-in-1 convertibles, ARM processors, new form factors, and thin-and-light PCs. Before all this tech stuff, he worked on a Ph.D. in linguistics, watched people sleep (for medical purposes!), and ran the projectors at movie theaters because it was fun.