What is Dolby Vision? Everything you need to know about the HDR technology.
Is Dolby Vision a listed feature on your new laptop or TV? Here's what it means and why it matters.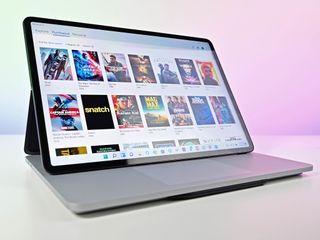 (Image credit: Daniel Rubino / Windows Central)
Dolby has played a huge role in the improvement of both visual and auditory technologies for home and commercial entertainment. Its offerings, including Dolby Vision and Dolby Atmos, are incorporated into all aspects of media, from production to playback. Looking at Dolby Vision specifically, it's a leading HDR technology that can be found in many popular devices, including TVs, phones, consoles, laptops, Blu-ray players, and more. Let's take a closer look at how Dolby Vision works and why you might want to be sure it's included in your next big purchase.
What is Dolby Vision and how does it work?
High Dynamic Range (HDR), the technology that allows for better color accuracy, deeper contrast, and higher brightness in video content (and now still images), is technically a generic term that came about in 2014. Compared to SDR, which is what older video formats are now considered to be, HDR is an enormous upgrade.
The first company to capitalize on HDR was Dolby, with the creation of Dolby Vision. This proprietary technology — the visual equivalent to Dolby Atmos — was the first advanced HDR format to hit the market. It wasn't long before competition sprung up in the form of HDR10, HDR10+, and HLG.
Unlike some of the other competing formats, Dolby Vision is a complete solution that incorporates everything from creation to distribution to playback. Dynamic metadata from Dolby Vision content can be conveyed to a Dolby Vision screen partly thanks to this end-to-end design.
On a per-scene basis, this metadata tells the screen how to best portray the image. And because the screen can handle Dolby Vision content, it can interpret this metadata to the best of its unique abilities. Not all Dolby Vision screens are the same, and there's actually quite a wide variety using either a specialized processor or a chip with proper firmware updates. Dolby Vision works with up to an 8K resolution, 10,000 nits brightness, and 12-bit color. Because these specs aren't exactly available on any consumer electronics, Dolby Vision should be able to keep up with display advancements for the foreseeable future.
Dolby Vision IQ, announced in 2020, is an upgrade that works with specific hardware. It requires built-in sensors to read how much ambient light is present, adjusting the video you're watching accordingly. Hardware that supports Dolby Vision IQ is rare, though LG and Panasonic have some TVs with the required sensors.
How does Dolby Vision compare to other popular HDR formats?
There are three main formats of HDR available aside from Dolby Vision, with a few others that have yet gained enough traction to be considered major players.
HDR10, an open and free standard adopted in 2015, is the most common HDR format. Unlike Dolby Vision, HDR10 uses static metadata. This means that a video essentially gets one message on how it should look for its entirety. Unlike Dolby Vision content, which can carry both SDR and HDR signals, HDR10 is limited to the HDR signal only. The upside here is that HDR10 is free to use, while Dolby Vision requires a licensing fee.
HDR10+ is another proprietary technology that competes directly with Dolby Vision. It was announced in 2017 by Samsung. HDR10+ uses dynamic metadata in the same manner as Dolby Vision, though the metadata is not the same. HDR10+ supports up to 10,000 nits brightness, 10-bit color, and an 8K resolution. Unlike Dolby Vision, HDR10+ does not require a licensing fee.
Hybrid log-gamma (HLG or HLG10) is a format first developed in 2015 that works with both video and still images. It does not employ metadata, nor does it require licensing fees. This format is mainly used for broadcast signals, though it is used by some popular streaming services including YouTube.
How can I experience Dolby Vision?
Likely the most common way to experience Dolby Vision is with a compatible TV. Top models from manufacturers like Sony, Philips, Panasonic, LG, and TCL support the video format. Because of the licensing rules attached to Dolby Vision, any TV that supports it should be clearly labeled. Samsung, understandably, is sticking with the HDR10+ format that it helped develop. Be sure to have a look at our collection of the best 4K TVs for Xbox Series X and Series S for some top options with Dolby Vision support.
Along with a TV, some sort of delivery method is usually required. Whether it's a Blu-ray player, console, or streaming stick, it must also specify that it's compatible with Dolby Vision. For example, the Xbox One X|S supports Dolby Vision via streaming apps, while the Xbox Series X|S works with streaming apps and compatible games.
The first game to support Dolby Vision was Mass Effect: Andromeda. Since then, games like Borderlands 3, Metro Exodus, Marvel's Guardians of the Galaxy, and more have jumped on board. Expect many more to come.
Laptops are another common way for you to get in on Dolby Vision. Some of the best Windows laptops have built-in displays with Dolby Vision support, including the Dell XPS 13 9310 and the Lenovo Yoga 9i 14.
The new crop of Surface products, including the Surface Pro 8 and the Surface Laptop Studio also have displays with Dolby Vision support. If you're in more of a mobile mood, the iPhone 12 and 13 series can both capture and display Dolby Vision content.
You can see Dolby Vision in action on mediums ranging from Blu-rays of your favorite movies to streaming services like Netflix, Disney+, Amazon Prime Video, and Apple TV+. Not all content is created with Dolby Vision, though you should see a logo next to any compatible video.
Get the Windows Central Newsletter
All the latest news, reviews, and guides for Windows and Xbox diehards.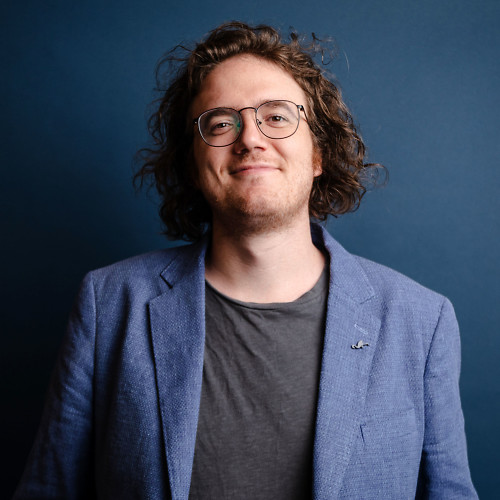 Senior Editor, Laptop Reviews
Cale Hunt is formerly a Senior Editor at Windows Central. He focuses mainly on laptop reviews, news, and accessory coverage. He's been reviewing laptops and accessories full-time since 2016, with hundreds of reviews published for Windows Central. He is an avid PC gamer and multi-platform user, and spends most of his time either tinkering with or writing about tech.