Everything you need to know about Dolby Atmos for PC, Xbox, and more
Dolby Atmos is a type of surround sound that brings many improvements over standard audio.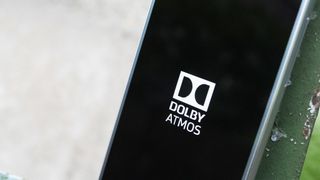 (Image credit: Matt Brown | Windows Central)
When investing in premium entertainment systems, there are several high-end features being offered by manufacturers. While 4K, HDR, and Dolby Vision are among those delivering significant visual enhancements, sound is still a crucial component of any movie or video game. Dolby Atmos is an increasingly popular addition, which promises to offer one of the best overall audio experiences available today. Here's how Dolby Atmos works and how you can get it.
What is Dolby Atmos?
Dolby Atmos is a type of surround sound technology developed by Dolby Laboratories, which aims to produce one of the most immersive audio experiences available on the market today. When combined with Dolby Vision — the visual technology counterpart — you get Dolby Cinema.
Atmos technology has gained a ton of traction over the last few years as a high-end solution. Though it was first unveiled at a cinema in 2012, it's now available in the home, on premium mobile devices, and (still) in commercial cinemas. Ultimately, Dolby Atmos aims to deliver true 3D audio, providing accurate positioning, depth, and detail through supported content.
How does Dolby Atmos work?
While its implementation can vary, Dolby Atmos has some key traits to distinguish it from other experiences. The most notable of these is the object-based technology driving Atmos, which allows files to output sound within a virtual three-dimensional space. By mapping sound to a 3D area, objects can be positioned and moved precisely within soundscapes. Supporting up to 128 individual channels, creators have the freedom to track a vast number of sources.
Unlike traditional 5.1 and 7.1 systems, where sounds are restricted to fixed channels and positioning, Dolby Atmos dynamically configures individual speaker outputs as the content plays. With this approach, audio is rendered in real time and interpreted for the speaker setup.
This object-based technology also introduces vertical height to audio, by allowing overhead speakers to be utilized. Whether a helicopter flying overhead, a car racing by or simply creating an enveloping environment, Dolby Atmos 3D mapping can offer distinct positioning and clarity. With Atmos enabled, you're going to get a much closer representation of what the content's sound engineers want you to hear.
How can I experience Dolby Atmos?
One of the other beneficial traits of Dolby Atmos is its adaptability, with different form factors which provide varying levels of audio quality. Factoring in sounds and their positional data, setups can scale the Dolby Atmos output, regardless of the limitations of any particular configuration.
Whether experienced through a weak mobile speaker or a top-of-the-line theater, the Atmos technology attempts to harvest the best results from the hardware in use. This allows content to easily translate between professional systems, home setups, and other supported speaker systems.
These are the most common ways consumers can experience Dolby Atmos today.
Dolby Atmos commercial usage
To witness Dolby Atmos firsthand today, one of the best (and cheapest) experiences you'll find is at a cinema. Select movie theaters across the world have been equipped with additional surround and overhead speakers and offer full support for the technology.
However, between a high initial setup cost and lack of supported content, the current return on investment leaves many companies cautious in rolling out the required hardware. Other examples of commercial usage include Ministry of Sound's London-based club, which uses Dolby Atmos to power a 64-speaker, 22-channel setup.
Dolby currently offers a tool on their website to search for cinemas utilizing the company's technologies. If living in a relatively large city, this can be used to track down cinemas that support Dolby Atmos near you.
Dolby Atmos in the home
While you won't be getting the same quality as a full cinema Dolby Atmos setup without spending an astronomical amount of cash, it's still possible to achieve similar results in the home. A range of consumer hardware is already widely available in various forms, even if you'll likely be paying a premium price tag. Here's a brief overview of the hardware required to get a home theater setup equipped with Dolby Atmos technology.
The one essential investment for a Dolby Atmos experience in the home is an audio/video (AV) receiver which supports the technology. Atmos-enabled AV receivers aren't hard to come by nowadays and don't come at a notably higher price point either.
Surround speakers are also a major component of a Dolby Atmos setup; however, depending on your current entertainment center, the cost can vary. Atmos builds on the existing technology of 5.1, 7.1, and 9.1 systems, meaning your existing speakers can be utilized as a part of your setup with a compatible AV receiver. Up to 34 speakers can be supported with Atmos home systems (even if that sounds a little overkill.)
To get the most out of Atmos, you'll also want overhead speakers integrated into your home setup. Provided you're happy climbing up to the ceiling and securing speakers on your ceiling, this can be an effective solution. If mounting multiple speakers on your ceiling seems a little complex, specially designed Dolby Atmos hardware is also available. Taking advantage of upward-facing speakers, these rebound sounds from the ceiling to emulate the effect of dedicated overhead loudspeakers.
If using a Blu-ray player to power your entertainment center, there's no need to upgrade. Most existing Blu-ray players can support a Dolby Atmos output and don't require an "Atmos-enabled" tag. Microsoft's Xbox One X|S and Xbox Series X|S consoles also support Dolby Atmos, through both supported games and videos.
TVs have jumped onto the Atmos trend, including those from LG, Sony, TCL, and Hisense. The built-in speakers do a decent job of providing a boosted audio experience, at least compared to what you usually expect from stereo TV speakers.
For those looking for a much simpler setup process, dedicated Dolby Atmos soundbars are a much more minimal, but equally effective hardware route. Integrating upward-firing speakers into a traditional sound bar, a single self-contained unit can emulate the vertical height and depth of Dolby Atmos technology. There are also Dolby Atmos headphones that make a great impression while gaming. The Xbox Wireless Headset is a prime example.
If you're a gamer who wants to combine Bluetooth and Xbox Wireless audio into a single headset's audio stream, this is the best-value option on the market right now. It's also set up for Dolby Atmos.
Dolby Atmos on laptops and mobile devices
The adaptable nature of Dolby Atmos also extends to laptops, tablets, and other mobile devices, through both headphones and external onboard speakers. Lenovo was quick to jump on the trend after the Huawei MateBook X Pro got things started years ago; a bunch of the best Lenovo laptops feature Atmos, including the Yoga 9i 14 with rotating soundbar hinge.
The Dell XPS 13 and the Surface Laptop Studio both offer Atmos support; our collection of the best Windows laptops has more information. Watching content compatible with Atmos on these devices takes the listening experience to another level, even without a specialized external speaker setup.
Plenty of tablets and phones have also begun including Atmos, though it's generally reserved for flagships or upper-end offerings. The Samsung Galaxy, OnePlus, and modern iPhone lineups come to mind in this arena.
Of course, having a device that is compatible with Atmos won't matter if you can't find any Atmos content; that leads us to the next question.
What Dolby Atmos content is available?
The first Atmos-enabled title was Pixar's Brave in 2012, and hundreds of theatrical releases have touted their improvements since. Film production with Atmos involved has exploded, working its way down to Blu-ray versions of most of your favorite modern movies. You can check out an official list of movies with Atmos on the Dolby website.
Video streaming services like Netflix, Prime Video, Apple TV+, Disney+, HBO Max, and more can deliver Dolby Atmos, and some cable providers are even offering Atmos support if you buy the right subscription.
The music industry isn't to be left out, with Amazon Music, Apple Music, Vibe, Tidal, and more getting in on Dolby Atmos Music. Again, Dolby's website has an official list of music in Dolby Atmos to help you find what you like. Amazon's Echo Studio speaker was the first to officially support Dolby Atmos Music, though any device that can handle general Atmos content should work fine.
In the gaming industry, Atmos adoption is slowly becoming more common. It's mostly found in major AAA games, including Microsoft Flight Simulator, Metro Exodus, Call of Duty, Overwatch, and Battlefield.
Get the Windows Central Newsletter
All the latest news, reviews, and guides for Windows and Xbox diehards.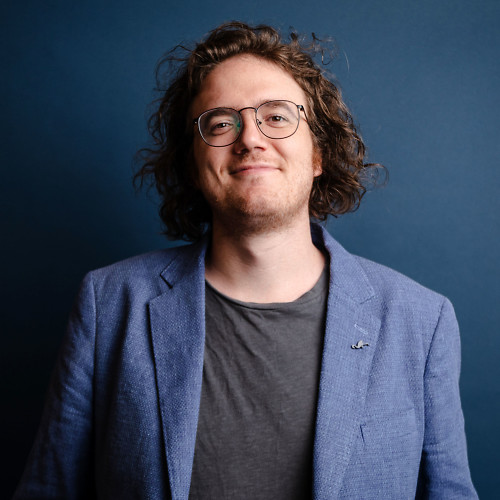 Senior Editor, Laptop Reviews
Cale Hunt is formerly a Senior Editor at Windows Central. He focuses mainly on laptop reviews, news, and accessory coverage. He's been reviewing laptops and accessories full-time since 2016, with hundreds of reviews published for Windows Central. He is an avid PC gamer and multi-platform user, and spends most of his time either tinkering with or writing about tech.