As Windows 11 shakes things up for Microsoft, here's what industry experts are saying
The future of Windows starts now.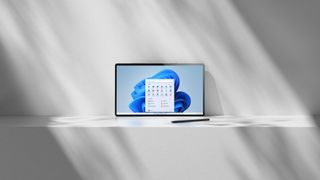 (Image credit: Microsoft)
On June 24, 2021, Microsoft unveiled Windows 11, its brand new operating system, which had been leaked over a week prior. With the new OS, Microsoft hopes to create the most open, accessible Windows yet.
Even from the leaks, it was clear Windows 11 planned to shake up the Windows formula in big ways. New productivity tools, a fresh Start menu, and loads more helped differentiate it from its predecessors. Windows Central spoke to experts to learn just how much the new operating system is set to change the game for Microsoft.
Windows 11: Why it matters
"Ideally, the user interface should add to user productivity and experience," Forrester's Principal Analyst J. P. Gownder said when asked what Windows 11's biggest advantage over Windows 10 was. "Better snap windows, integrated Teams experience, and improved dictation/voice/pen. Those will be the biggest immediate benefits for users."
Steve Kleynhans, the Vice President of Digital Workplace Infrastructure and Operations at Gartner, had a different take on the difference between Windows 10 and 11. While he acknowledged Windows 11 can be considered "new and flashy" from a consumer perspective, he pointed out how businesses and IT organizations will likely see it as more of the same. He posited that Windows 11 was, in some capacity, a marketing move.
"That isn't to say it doesn't have some important technical enhancements, but it probably could have been released as just-another-feature-update for Windows 10," Kleynhans said. "However, by renaming the product, Microsoft has created a marketing moment and a rallying point for the PC ecosystem. It has also provided an opportunity to reset the baseline for what is expected in hardware. This is important as the move to the Windows-as-a-Service model with Windows 10 didn't really make that easy."
Windows 11: Panos predictions
When asked about where Microsoft's Panos Panay may be taking Windows, Gownder had a strategic prediction. "I think Panos will take Windows into a more cloud-infused, user-centric direction that melds PC experiences with mixed reality, the power of the Azure cloud, and more automation (like Power Apps)," he said. "This would be a productive future direction for users and for Microsoft as well."
Both he and Kleynhans felt Panos' delivery at the Windows 11 reveal was similar to how the Microsoft executive ran his Surface events. Kleynhans expressed that this style injected a consumer-friendly, personal touch into Microsoft's approach for spreading the message of Windows 11.
Some felt the Windows 11 event had a bit of an Apple-esque tone to it, but perhaps that's just a side effect of the pivot in marketing style. Whether it is indicative of any long-term, sweeping changes in product strategy remains to be seen.
Windows 11: Is there hope for Android on Windows?
On the topic of sweeping changes in strategy, Android apps being welcomed onto the Microsoft Store can't be overlooked. But there doesn't seem to be an overwhelming sense of confidence from analysts that this move is a slam dunk on Microsoft's part.
When asked about whether there's any indication that Microsoft will avoid the pitfalls that have typically befallen Android apps that wind up on non-Android devices, Tom Mainelli, IDC's Group Vice President of Devices & Consumer Research, shared an optimistic but realistic perspective on the matter.
"This is a difficult question to answer at present, and we'll have to see how the initial rollout of Amazon's App Store on Windows plays out," Mainelli said. "But Microsoft is playing a long game here, and it sounds as if both Microsoft and Amazon are quite focused on making this work."
On the flip side of that, Kleynhans had a slightly more concrete expectation for what's to come. "I'm not convinced Microsoft cares that much," he said. "Android applications are mostly a checkmark. The ultimate goal is to get developers to build something native for Windows, whether that is a Win32 app, a UWP, a PWA, a Linux app, or now an Android app. Microsoft just wants Windows to be the platform that can run anything."
Windows 11: What happened to Windows 10 forever?
One can't forget the slight bit of mixed messaging Microsoft allowed to permeate the Windows 10 name, with its widely assumed status as the "forever operating system" lingering in the public consciousness until June 24, when Windows 11 officially put the nail in the coffin of that idea.
Mainelli felt Windows 11 has proven a big enough update to not only give an excuse for abandoning the Windows 10 name but a full-on reason. "Microsoft's thinking around Windows has evolved dramatically since those comments were made years ago," he said, referring to Microsoft's old but still famous comments. "This is a major update to Windows itself, as well as to Microsoft's strategy around making it a platform upon which other platforms can prosper. I think the update that Microsoft unveiled today is worthy of being more than a point update to Windows 10."
Gownder had similar thoughts that overlapped a bit with both Mainelli's and Kleynhans.
"I would have to guess there are a few reasons," Gownder said, in response to the question of why Windows 10 lost its status as the forever OS. "One, a major interface refresh offered an opportunity for branding the experience. Related, though this might be coincidental, the rise of hybrid work means there's an opportunity to position it as ready for the new world of work after COVID. Finally, Windows 11 might not work on all specs of Windows 10 devices, so they get to move the ecosystem forward a bit in terms of minimum performance of hardware."
Windows 11: It's here, and that's that
The jury's still out on whether Windows 11's existence is actually earth-shattering or just a new coat of paint for Microsoft's favorite old car. The company's June 24 event undoubtedly brought some surprises and interesting developments, but whether any of that will ultimately translate to an OS people recognize as noticeably different from Windows 10, or worthwhile in its own right, is anyone's guess.
For all the Windows 11 news you can handle, keep an eye on Windows Central.
Windows Central Newsletter
Get the best of Windows Central in in your inbox, every day!
Robert Carnevale is the News Editor for Windows Central. He's a big fan of Kinect (it lives on in his heart), Sonic the Hedgehog, and the legendary intersection of those two titans, Sonic Free Riders. He is the author of Cold War 2395. Have a useful tip? Send it to robert.carnevale@futurenet.com.
A friend knows a developer at MS and apparently, there will be a "whacky mode". Something about the look of the apps and things repeating.

I hope that Amazon store is only official, and that users could sideload other apk's or other app stores.

U probably can. Seen people's already working unofficially to make that work. Official would be better but who knows if MS will allow such a thing over time.

I have no doubt you'll be able to. Probably even have additional Android OS builds/versions loaded through something like WSL.

Given the openness of this Microsoft, it would be shocking if you can't sideload apps. You on other Android platforms, including Amazon devices.

Considering you can even sideload UWP apps, there is a big chance it will be possible for Android apps too (maybe it does require some safety certificate or disabling some security setting).

Well, Microsoft officially announced that 3rd party APK's are allowed to be installed on windows 11. https://mspoweruser.com/microsoft-install-android-apk-file-windows-11/

Google's Android apps on Windows. Not a major big deal to update them yourself once a month.

It's nice to see this site thriving again. When MS officially canned their mobile efforts and started taking the axe to most consumer features, this place was a ghost town. Hopefully we see a different attitude towards end users this time around.

Hate to tell you but our site traffic has done nothing but grown since the end of Windows Phone. It's why we have so much staff now - we're massive. You don't see as many comments because phones are "personal" and people have a lot of thoughts on them. PCs and gaming, less so. But Windows Central has done very well these last few years. Very well.

That's good to hear. As a casual microsoft user (since they burned me with windows phone), looks interesting again.
Not so much the shiny ui, but the stance they seemingly take.

With Microsoft preparing to open the doors to everything. I imagine your growth will only increase. There are so many potential articles to write. With that being said. I really hope that Amazon starts to get flooded with apps that can work with n phone eco system. I'm waiting for a hand held pc that can just hook up to a monitor and actually do everything.

Oh, definitely. Traffic was up 93% yesterday and we expect similar trends going forward.

If you have to say it, it sounds untrue.
We know Jason left and you have one or two Gamer writers and young Zac remotely solely writing Windows from the UK.

Android is now "Windows Phone". Its clear this is how Microsoft sees it supporting both their Samsung Galaxy deal and Surface Duo.

The really interesting thing they talked about uwp and PWA. They didn't really mention win32 app. Are they really did rename name Windows 10 x and now they just call like Windows 11 lol

No one really makes NEW Win32 apps. It's all about supporting old and legacy ones. Adobe is the go-to one because it's updated yearly, but any new apps these days are mobile or PWA.

So true something about mobile apps I don't really use a lot of them I do everything in the browser on my smartphone 😂

Win32 Apps are going to be more prominent in the Store though too. There's no growth for Win32. It's already the big hitter.

HI
You might have told us about the release plans
Roger Stenson

Windows 11 has me legit excited for the next generation of Surface devices. Those rounded corners definitely mean the next Surface Pro is going to be bezel-less and have rounded corners like the Surface Laptop Go's screen...but more. I also have a feeling the next Surface Pro is going to have a "jumping" taskbar. That's the only way the Surface Pro's 12 degree magnetic raised keyboard would make sense on a bezel-less screen without making the taskbar inaccessible. PS. Did you know when you cut out the bottom of a 3:2 surface (the sliver where the Surface Pro's keyboard magnetically attach to the glass) you end up with a 16:10 aspect ratio? The Surface Industrial Design team was super clever going to 3:2 way back when - you get the paper-like aspect ratio of 3:2 for sketching and notetaking in tablet mode and the 16:10 ratio of a spreadsheet machine in productivity laptop mode. 👍👍👍👏

It wont be bezel-less. MS doesn't have the technical ability to pull that off

Completely bezel-less tablets would be moronic anyway, something like thin bezels such as the Go 2 makes more sense and smaller bezels than that would only be really for design over function reasons.

Interesting. You quote an industry insider essentially stating the same thing I commented on a few hours previously and my comment gets deleted. The author of the article even summarizes it as a fresh coat of paint. Give me a break.

Pretty sure no one deleted your comment as no one knows who you are here.

Visit often to pick up the latest insider updates before my PC notices its posted. Rarely leave comments until the latest hailstorm about the GUI and gaming as I look at Win from a business/IT perspective. Teams is nice but shudder to think of it becoming the next roadblock like IE, holding back progress. But I do understand the need of the site to remain in the good graces of MS for access. Keep up the good work.

Its obviously a conspiracy set against you. 😬

Windows 11 is gonna be BEST OS,
they are really setting a new Standard for hardware requirements XD An OS for New Era Requires Modern Devices for optimal experience

"Microsoft just wants Windows to be the platform that can run anything." Which is exactly what Google are doing with ChromeOS: PWAs, Android Apps. Linux Apps and in the enterprise Win32 too.
Windows Central Newsletter
Thank you for signing up to Windows Central. You will receive a verification email shortly.
There was a problem. Please refresh the page and try again.