Weekend Entertainment: Listen to Hippo Campus or watch Jurassic World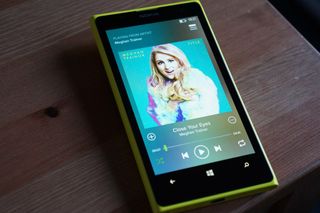 Every week, lots of new stuff drops on Groove Music and Movies & TV, and it becomes hard to keep up. Well, that's where we come in. Every weekend we'll highlight some of the hottest albums and singles on Groove Music.
We'll also let you know what movies and television shows just dropped on Movies & TV for your viewing pleasure. It's the weekend, and we'll help entertain you.
Groove Music
Hippo Campus - South
Hippo Campus is an up and coming band that is based out of the Twin Cities in Minnesota. The band formed about two years ago but weren't able to make a name for themselves as most were still underage and they couldn't get into venues to play. Earlier this year, they released their first album and were named best newcomers by Rolling Stone magazine.
Today, the group released their newest EP entitled South. The South features five tracks that will easily help brighten up your day. The entire album is worth a full listen but the tracks Violet and South. Give this new band a listen for yourself and let us know what you think.
Listen to on Groove Music (opens in new tab)
Avicii - Stories
Swedish House DJ, Avicii, has been around since 2007, but had a breakout year back in 2011 when he released the single Levels. Since then he's been a constant hit-maker year after year with new releases and features.
His second studio album, Stories, released today and has been receiving positive reviews. The album features 14 tracks with City Lights, True Believer, and Waiting For Love being the most notable. Take a listen and tell us how you like the album.
Listen to on Groove Music (opens in new tab)
Movies & TV
Jurassic World takes place 22 years after the original Jurassic Park. The new theme park is build upon the foundation of the original and it sports a lot of modern scientific advancements. One of which is genetic engineering. Well they've successfully genetically-engineered a new type of dinosaur that is most ferocious to date and that plan on using it as their primary attraction. But that was before it decided to escape.
Watch on Movies & TV - $18.99 (opens in new tab)
Do you have plans to watch or listen to something else this weekend? Let us know in the comments below! Also, if you have any suggestions for next week's post you can always hit me up on Twitter @JonDollison. Have a great weekend!
Get the Windows Central Newsletter
All the latest news, reviews, and guides for Windows and Xbox diehards.
As a child of the early 90s, Jurassic World was everything i hoped for and more. Funny where appropriate, sad, action-packed, and leaving me wanting more. Ps. Product placement galore! Way too much of that. If you've worked at or been enough times to DisneyWorld (specifically MK), you'll see a lot of layout similarities.

I think I'll watch Doctor Who and listen to a bit of Phinehas or something, if I take a car ride at all.

Johnathan, do you talk to anyone dealing with the available TV & Movies? If so, can you pass this idea along? I have mentioned it numerous times and people seem to love the idea, but I dont think anyone at Microsoft is listening. They should have their typical movie & TV show rentals. But what ever you spy for a rental, if you decide you like it enough to want to buy it then, it should go towards purchasing it. Say renting Jurassic World cost $4. If you rent it then decide to buy it and the purchase cost is $20, you only have to pay $16 as your $4 rental fee would be deducted from the purchase fee. Their are two reasons I dont use the app or service, one is because the app does a horrible.job of handling my previously personally owned Moves and TV shows. Secondly because if the reason I mentioned before. Id be a lot more inclined to rent movies and shows from them if it reduced the purchase cost.

That cover photo I so wrong....
.....
Not that WC meant it that way, but they put a picture of Meghan Trainor, and this is group "Hippo Campus" as the title.... SMDH.

Who cares... Boy, you're going to stress yourself out... You must be young.

And I thought you were going to point out the photo is of Spotify when the article is talking about Groove Music - d'oh!

I guess they don't mean you have to enjoy it on a Windows service... IDK

I'm going to listen to megadeth fatal illusion

Janet Jackson - Unbreakable! All weekend long

I downloaded Miss Jackson, but haven't listened yet. Posted from this here device.

Isn't that the latest album by Janet Jackson?

Can someone please tell what player is that on the cover?

Thought there was a Spotify update lol. Thanks for using that picture in this completely different context

Meghan Trainwreck on Spotify for a Hippo Campus on Groove Music article? Good job!

"The entire album is worth a full listen but the tracks Violet and South." What do you mean? I didn't know WC is a music review site now.

Whats that music player in the picture..soo cool..i wish groove music was like that

No love for Janet Jackson's new album?