Hitman's latest Elusive Target gives players 7 days to shoot Gary Busey (in the game)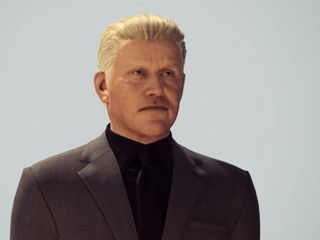 Square Enix has updated its Hitman action game for the PC, Xbox One and PlayStation 4 with its latest Elusive Target mission. Players have less than 7 days to find and shoot actor, and general eccentric, Gary Busey in the game.
You may remembers that before Hitman was released, players were asked to pick either Busey or actor Gary Cole to shoot in the game. Not surprisingly, players voted in favor of shooting Busey. In the game, the actor is in Sapienza, where he is supposed to film a TV commercial, but Busey has decided to walk off the set. The producers apparently don't want to fool around and have asked for Agent 47 to take care of the actor.
Fans of Gary Cole are not left out; he will still appear in this mission to assist the player in finding Busey. As with all of the game's Elusive Targets, players have several rules they will need to deal with:
Elusive Targets are added to the game for a limited time in real-time. They won't return.
You only get one chance to take them down. If you die, you fail the contract and cannot retry it.
Elusive Targets do not show up on the in-game map or Instinct. You need to locate and identify them with limited intel.
Earn in-game rewards for completing multiple Elusive Target contracts throughout the season.
Every Elusive Target adds two unique challenges to the game; one 'target' challenge for eliminating the specific Elusive Target and a 'Silent Assassin' challenge for eliminating the target without being spotted and without any non-target casualties.
Xbox One owners can purchase and download Hitman, along with the required Sapienza episode, in the Xbox Store.
Get the Windows Central Newsletter
All the latest news, reviews, and guides for Windows and Xbox diehards.