Hitman's second Elusive Target, The Congressman, is ready for you to shoot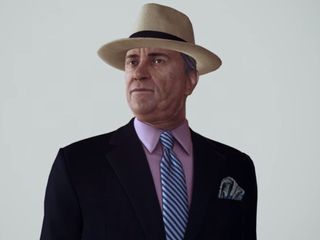 Square Enix has added the second Elusive Target to its recent Hitman game reboot for the PC, Xbox One and PlayStation 4. This target, The Congressman, will only be available to take out in the game for the next 48 hours.
Square Enix says players will have to access Hitman Episode 2: Sapienza to participate in the second Elusive Target challenge. Here are the parameters for taking out The Congressman:
An Elusive Target is a once in a lifetime experience
They are available for a limited time only in game – this Elusive Target will last 48 hours
Intel on the target will be limited
They will not appear in instinct mode, or the mini map and their locations will not be revealed to you – you'll have to go and find them
Plan accordingly before you engage your target
Your target can only die once
If you die during the mission, that's it
When the time runs out, they are gone for good
If you fail, there are no second chances
See at Xbox Store (opens in new tab)
Windows Central Newsletter
Get the best of Windows Central in your inbox, every day!
Can't see a reason why anyone wouldn't want this game.

Mind if I give you one reason? -Vigor

Apparently everyone must love their Congressman.

Anyone would want to play, but, you know, financing.

This very fact makes me want this game. Idk if i'll get it right now unfortunately.

This I didn't knew so I guess I know now why the always online DRM

Who shoots the target?!! No, no. You choke him with piano wire and then throw him in a dumpster.

Somebody need to check on your basement. Hopefully a cop! Aproved by me!

I really really REALLY don't know why the PS3 has just been cast asides....now no new games of note are coming out on the PS3 at all , to mention a few ...hitman =ps4 , uncharted = ps4 ps3 has been sold out....UNFAIR.V UNFAIR. + The PS4 has no backward compatibility games . Its like they saying"upgrade or die"!!

Maybe its finally time to upgrade? Wait for fall and get the ps4neo

Ps4neo???? Who dat what dat?? Google here I come.

Hmmm so September -October....guess only question now is ps4 neo or Xbox one scorpio??? Choices choices.