How to join the Twitch Partnership Program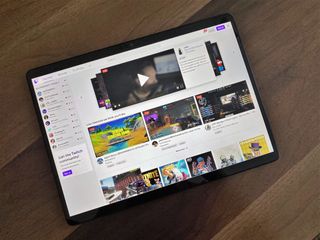 (Image credit: Windows Central)
While streaming may start out as a hobby for some, many look to make it a career, or at the very least, a thing that can help them earn revenue. When it comes to Twitch, there are two different ways streamers can advance in their pursuit of making streaming a career, and that's by becoming a Twitch affiliate and then a partner with the streaming company.
Joining the Twitch affiliate and Twitch partner programs is no easy feat, as it requires some time and effort on your part. However, once you've become a Twitch partner, you'll be able to enjoy the full benefits of being a full-time streamer. Below, we'll look at the requirements to get into both programs, and what it'll take for your stream to reach the next level.
How to join the Twitch Affiliate Program
To become a Twitch affiliate, you'll need to check off a handful of eligibility requirements, most of which require your Twitch channel to begin accruing a following:
At least 500 total minutes broadcast in the last 30 days on your Twitch channel.
At least seven unique broadcast days in the last 30 days.
An average of three concurrent viewers or more over the last 30 days
At least 50 followers on Twitch
According to Twitch, within a few weeks of your channel becoming eligible, you will be invited to the Affiliate program via email and see a notification in your Twitch menu as well. Gaining affiliate status will require the following:
How to join the Twitch Partner Program
Becoming a Twitch partner is a bit more difficult than becoming an Affiliate, mainly because the requirements for it are somewhat vague. Twitch themselves don't outline an exact list of requirements, but you do need to complete the Path to Partner achievements that are listed on their website. These achievements are as follows:
Stream for 25 hours
Stream on 12 different days
Have an average of 75 concurrent viewers (excludes hosts, raids, and embeds)
To be eligible to apply for the Partner program, you must have completed all three of these requirements. However, becoming eligible to apply doesn't guarantee acceptance. Once you're able to apply, Twitch will manually review your channel to determine if you're ready. Should you be declined, you can reply back, asking for more information on how you can improve your chances. However, Twitch generally advises having a decent sized viewership that has also built up a strong community in the process.
What are the differences between being a Twitch affiliate and Twitch partner?
While the Affiliate and Partner programs are similar in that they allow streamers to finally make money from their streams, there are some critical differences between the two. Becoming a Twitch partner gives you the ability to enable custom cheermotes and unlock upwards of 60 subscription emotes, giving your channel and community even more customization options that can help enhance a stream.
Elsewhere, Twitch partners also have access to more video tools, including full access to transcoding options, as well as the ability to do Squad Streams, which allow you to stream in a group with other streamers for a full immersive stream. Twitch partners can also enable Stream Delay on their channels, which is not something that any other Twitch user can do. Becoming an Affiliate or a Partner with Twitch is a tough road, and will require lots of work and dedication to your stream to accomplish. If you're looking for help on making your stream the best it can be, take a look at some of our recommendations for microphones or webcams, all of which will help boost the look and feel of your stream.
Get the Windows Central Newsletter
All the latest news, reviews, and guides for Windows and Xbox diehards.
Anthony Nash has been writing about games and the gaming industry for nearly a decade. When he's not writing about games, he's usually playing them. You can find him on Twitter talking about games or sports at @_anthonynash.