How to set up and use iCloud Photos on Windows 10
Here's how to keep your iPhone and iPad photos in sync with your PC using iCloud Photo Library on Windows 10.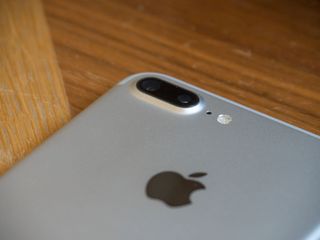 Of course, Apple would prefer if you used a Mac alongside your iPhone or iPad, but it isn't silly enough to assume that folks would give up their Windows PCs and go all-in on its hardware. As such, some of the core services you'll be using on those mobile devices are also available for Windows.
One specific service is iCloud Photos. It's a relatively easy way to share your iPhone or iPad photos with your Windows 10 PC, once you've got it set up. Here's what you need to know.
How to download, install and set up iCloud for Windows
Before you do anything you need to have iCloud for Windows installed and set up. The good news is that it's an easy process. The even better news is we have a complete guide to walk you through it, step by step.
How to set up iCloud on Windows 10
How to enable iCloud Photos on your iPhone or iPad
It goes without saying, but before you can share anything to your Windows 10 PC you need to make sure you've enabled everything on your iOS device. If you need help with that, check out the guide linked below courtesy of our pals over at iMore.
How to enable iCloud Photo Library on your iPhone and iPad
How to enable sync on Windows 10
If you didn't take care of it already in the first step, the next thing you need to do is to enable iCloud Photos in iCloud for Windows.
Open the Start Menu and navigate to the iCloud folder.
In there, you need to open the iCloud application.
In the box that pops up, check the box next to Photos.
Choose what to sync
In the box you enable Photos in during the previous step, you'll also see a button labeled Options next to Photos. This is where you choose what it is you wish to sync to your PC.
Click on Options and you'll be presented with what you see in the image above. Here's what you can do:
iCloud Photo Library: Upload your PC photo library to your iCloud storage.
Photostream: This is a pretty simple way to share your iPhone and iPad photos with all of your iCloud enabled devices. It'll share everything you take and sync it to your Windows 10 PC, but it'll also work in reverse and allow you to add photos from your computer that will then sync to iCloud and any iPhone, iPad, Mac or Apple TV that's set up for it.
iCloud Photo Sharing: Choose the people you want to share photos with and allow them to add photos, videos, and comments. Comments will show up right in the folder when you open it in Windows 10.
Download and Upload new photos and videos to and from your PC.
You can also change the folder that synced photos go into. By default, it'll be set to go into Pictures or iCloud Photos, but you can change that to any other that you wish.
How to add iCloud Photos to Quick Access
The steps above will leave you in a position where iCloud will sync your photos to your computer. The photos themselves will reside in the folder specified in the previous step, but iCloud for Windows installs a 'desktop app' for quicker, easier management.
Only it's not a desktop app as you might imagine. To locate it you can either go into the "iCloud" folder in the Start menu and find iCloud Photos, or just open File Explorer. iCloud Photos will be added there, under Devices and drives in This PC.
To add to Quick Access in File Explorer, right-click on iCloud Photos and select Pin to Quick Access.
To pin to the Start menu, right-click on iCloud Photos and select Pin to Start.
How to add Photos to a folder or Photostream
Once you open up iCloud Photos and you're viewing either your folders or Photostream you can add new photos right from your computer. Follow these steps:
Open the location to which you wish to share new photos.
Above the main window look for Add photos or videos. (See the image above.)
Choose the photos from your computer.
Once you're ready, hit done.
The photos you just selected will soon be available on the devices and to the other people to whom you allow access.
How to create a new shared album
If you want to share a specific set of photos with friends or family who also use iCloud, there's a really easy way to do it. Do this:
Open the location to which you wish to share new photos.
Above the main window look for New shared album.
Add the email addresses of the people you want to share with.
Give the album a name.
Click Next.
Select all the photos you want to add from your computer.
Click Done.
Now, all the photos you added to the folder will be synced to the devices of everyone you shared with. It's important to remember that you need to add their iCloud email addresses, which may well be different than their regular email addresses, so always make sure to check if in doubt.
How to unsubscribe from shared folders
If someone has shared a folder with you through iCloud but you're done with it and want to unsubscribe, you can do that too from iCloud for Windows. Follow these quick steps:
Select the folder you want to unsubscribe from.
Right-click on it
Click Unsubscribe in the bottom left corner.
You'll now no longer see any photos from these folders.
You may not get as wide a range of features as on macOS, but Apple at least provides a comprehensive, if a little rudimentary, way to keep your iCloud Photo Library in order on Windows 10. And you can now move photos both ways, as well as view and edit photos on Windows 10.
For more on iCloud Photo Library, be sure to visit our pals at iMore and check out their ultimate guide.
Updated June 28, 2018: We thoroughly checked through this guide to make sure it contains all the info you need to get the most out of iCloud Photos on Windows.
Windows Central Newsletter
Get the best of Windows Central in in your inbox, every day!
Managing Editor - Tech, Reviews
Richard Devine is a Managing Editor at Windows Central with over a decade of experience. A former Project Manager and long-term tech addict, he joined Mobile Nations in 2011 and has been found on Android Central and iMore as well as Windows Central. Currently, you'll find him steering the site's coverage of all manner of PC hardware and reviews. Find him on Mastodon at mstdn.social/@richdevine
or you can simply use OneDrive and enjoy your files on any device!

Well that's all well and good. But some people, like my wife, use whatever is built in. We like to help everyone out.

To be honest, OneDrive isn't that great for Photos. It's a vanilla sync service with mediocre photo apps. I also completely avoid it becuase it renames the files it backs up from iOS and Android. Which means, I had to start incorporating wildcards into file searches as a result. That gets tiresome, when you do a lot of searching for files. One thing a "Backup" app should never do, is change the file names of the files it backs up - when trying to reconcile a backup with a local version of your library, it becomes a hot mess of frustration... I used it for about 6 months and complained to Microsoft in Feedback and on their forums about it. They didn't fix it, so I just stopped using OneDrive altogether. Google Photos, iCloud Photo Library, Flickr, etc... none of those rename files. OneDrive seems to be the only service that does that. OneDrive also had issues with stripping metadata from photos it uploaded from some platforms. It worked well when I was on a Windows Phone, but I cannot touch it for anything else.

Didn't change my file names. Maybe you're doing it wrong.

Not to mention better encryption of your files

Better encryption on iCloud? Think Jennifer Lawrence would disagree with you. :D

Well that comment wins the internet for the day! :P

Just seeing the word icloud makes me steam for some reason. :/

I like how all these dumb sh*Ts refer to Microsoft as the Evil Empire, yet they are the only one of the Big Three that welcomes the incorporation of the other twos' products and services.

iCloud and Norton are among the applications being blamed for explorer.exe crashes in Windows 10. If you're experiencing this, it's recommend that you restart in safe mode and remove iCloud. Norton has a fix listed on their support site. I learned long ago that Norton causes much more problems than it prevents, so I don't use it anyway. I do, however, use iCloud (my company issues iPhones, don't judge me) and haven't had any explorer issues.

Yep its especially useless if you dont have the rescue disc, & their firewall was quite the problem(& people think Kaspersky is overkill) if ya have to use it the av base is all thats needed nis/360 is a waste

Can anyone clarify if this syncs all photos or just your photo stream photos? Thanks!

It syncs whatever you've told iCloud Photo Library to sync. Photostream and shared folders as far as I can see.

So no way to sync your entire library? :(

Yes it syncs all your library in icloud

Just curious. If my memory serves me right, iCloud will remove the photo when you remove your photo on the device right?

Is this simply a sync agent or is it a full photo viewer/editor?

It's a sync agent. It only syncs your Photostream library. If you enable the newer Photo Library (Beta) on your iDevice, it is not supported with iCloud for Windows yet. You'll need to keep the "Upload to My Photo Stream" option enabled on your iDevice in order for it to come down to your PC. So, it "mostly" works... Here's a good explanation: https://discussions.apple.com/thread/6621155?start=0&tstart=0

iCloud Photo Library isn't available on Windows, at all. Or any non-Apple Platforms except via a Web Interface. You can Access Photo Streams (The last 1,000 Photos you take, downsized and compressed) and Shared Photo Streams (Downsized and Compressed Photos/Videos you share - now called iCloud Photo Sharing), but not Photo Library except if you go via the web interface. If you tend to View but not edit much on your Windows Machine (i.e. you have a Windows Notebook/Desktop but a Mac Desktop/Notebook and iPhone and do most of that stuff on your Mac), then that isn't an issue. If you have an iPhone with a bunch of Windows and/or Android devices, then you probably want to skip using iCloud Photos and use something else that has a bit better accessibility from other platforms.

Wow its Ally from iMore. Much things I learned from Ally's article. Specially PhotoStream - iCloud photo sharing - iCloud photo library DING DONG. Another clean stuff for W 10.

I was expecting an article titled "How to use a Windows Phone to purchase a Samsung and transfer your iCloud photos to it".

I guess I have to buy an iphone and samsung s8 if I want to continue hanging out here. See if my boss will give me a raise 😵

Jebem li ti mamu u pakšu i tebi i iosu i androidu i samsungu.

Not sure why anyone would use iCloud since it seems to leak like a sieve.

F that noise. OneDrive all the way!

Next: How to become an Android/iOS fan

That's one way to look at it; however, just because you use a device that uses Android as the OS doesn't make you a fan. A "fan" would be the ecosystem you buy into. Except the Play Store and browser, it is possible to dump pretty much every Google service and replace it with a MS one. You can even install a MS launcher. Unfortunately, Edge isn't available but there are pretty good alternatives to Chrome in the Play Store (Dolphin or Opera.) IOS is another story, because of the way Apple controls it's systems it's a little harder the dump their services but still possible to an extent.

Step 1: Don't.
Step 2: Use something else.

So WC It's just publishing old articles over & over again. Talk about a dead platform.

Alternate method: 1 - Get yourself a Twitter account 2 - Post all your private photos there 3 - Congratulations, you just skipped the headaches that occur every time iCloud gets hacked by a 13 year old :P

Ha! No thank you very much! iCloud is a hot mess! Unfortunately at one job I had to use it and have that evil "I" program on my Windows computer and after dealing with MS Support we determined that the Windows iCloud app was responsible for quite a few BSOD's and explorer.exe crashes.

Hate iCloud for photos. I hate the way it works in that if you delete a photo it also deletes it from the cloud so only backs up the photos you actually keep on the phone. I want the cloud to work for me so I can free up space on my phone and be safe in the knowledge that my photos are still backed up somewhere else. Isn't that how Cloud storage is supposed to work??? I use Onedrive on all my phones/laptop/pc/tablets so I can access my photos taken WITH any of them ON any of them straight away. I also auto upload to Dropbox too just for peace of mind. Then I usually delete a lot of the older photos off my phones so I don't have any storage issues. iCloud I only use for backups, email etc and I don't have to buy extra storage as the free 5gb plan is plenty

You need to go to the settings and turn on "Optimize iPhone Storage" so that it doesn't download your pictures to the phone. It just shows you a snap shot of the photos in the cloud.

I also prefer OneDrive for photos, I'm used to it

I use OneDrive since I have a tb of storage on it.

Sync with iCloud on PC kind of sucks. It often just stops working completely and only a reinstall of the client fixes it.
Also, I don't know what kind sync schedule they're going for, but sync from phone to PC can be instant... or days later.

Does this support Live Photos?!
Windows Central Newsletter
Thank you for signing up to Windows Central. You will receive a verification email shortly.
There was a problem. Please refresh the page and try again.