How to stream videos from your Mac to Xbox One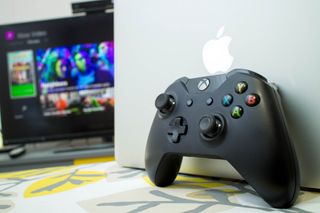 Have a lot of movies or TV episodes stored in your computer and want to watch them on your big screen TV? Here are the steps on how to easily stream those videos from your Mac to the Xbox One using this handy app from the Mac App Store called SofaPlay ($4.99 - Download now. It's so easy and convenient, that I want to slap myself for not knowing about it earlier.
On your Mac, go download and install SofaPlay from the Mac App Store.
Open Xbox Video on the Xbox One. If you do not have it yet, go to your Xbox home screen and scroll all the way to the right until you see the search tile. Look for Xbox Video, and then install it.
Open SofaPlay on your Mac and select the Xbox-SystemOS option from the dropdown list.
Drag a movie file into SofaPlay.
That's it! The movie should start playing on your Xbox One.
I was surprised at how easy it was to set up. Previously, I copied my videos into a USB stick and then attach it to my TV. With this setup, I can just drag and drop the videos from my Mac, and then immediately watch it on TV.
There are a couple of issues worth mentioning. SofaPlay is unable to play videos I have in .mov format. It did not have problems with .mp4 videos, though.
Another issue is that I cannot drag the playhead or have forward and reverse buttons on the SofaPlay player to skim through videos. It's not a major issue though, since you can use your Xbox One controller, SmartGlass on mobile devices, or the Xbox One Media Remote. Other than that, I love that I can now easily stream my movies to the Xbox One.
SofaPlay for Mac is $4.99 at the App Store. There is a free lite version available, but it is limited to just two minutes of video streaming.
Are you a Mac user and use SofaPlay? Do you stream videos to the Xbox One in any other way? Let us know in the comments!
Get the Windows Central Newsletter
All the latest news, reviews, and guides for Windows and Xbox diehards.