How to watch Apple's 2019 iPhone event live on September 10
Time for another September another Apple Event. Here's how you can watch it live on September 10.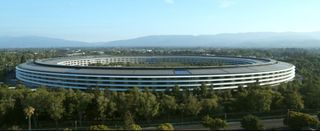 Windows phones are no longer a thing, at least not a legitimate one. That means former Windows phone users have mostly migrated to one of two camps: Android or iOS. If you're in the Apple boat, today's a big day. Apple sent out the invitations for a new iPhone event, this one to be held at the Steve Jobs Theater at Apple Park. Currently, it's rumored that the event will focus almost exclusively on Apple's new subscription services, one for news and magazines, and one for original TV and movie content.
Apple September 2019 Special Event Preview
Apple's September 2019 event will kick off at 10 am PDT/1 pm EDT on Tuesday, September 10, 2019.
Watching the live stream
Apple's live stream will once again let everyone can get a look at Apple's latest announcements as they happen.
PC users running Windows 10 will be able to use the current version of the Edge browser to find the keynote at Apple's event live stream page. All users on iPhone, iPad, and Mac running the latest version of Safari can also find the live stream there. Apple says that other platforms "may" be able to watch the stream if they're using the latest versions of Chrome or Firefox.
Finally, if you want to watch the event live on your Apple TV, you can download the Apple Events app from the Apple TV App Store. Opening the app should take you right to this new event. Just press play a little before 10 a.m. PT, and you should hear the warmup music as the audience finds their seats, which will eventually transition into the event itself.
In a new move for Apple, the company will also be live streaming the event on YouTube. You'll be able to watch right on the Apple YouTube channel, as well as the methods outlined above.
Follow along with iMore
Our sister site iMore's editors Rene Ritchie and Lory Gil will be on the ground at the event. If you want to follow along with their commentary, be sure to follow them on Twitter.
You can also check out iMore's live events page to get more in-depth looks at Apple's new announcements.
Remember, the event starts on Tuesday, September 10, at 10 am PT/1 pm ET.
Get the Windows Central Newsletter
All the latest news, reviews, and guides for Windows and Xbox diehards.