HP Envy x2 with Intel CPU review: Just awful — but not for the reasons you'd expect
HP changed-up the HP Envy x2 with an Intel processor and that kind of leaves us scratching our heads.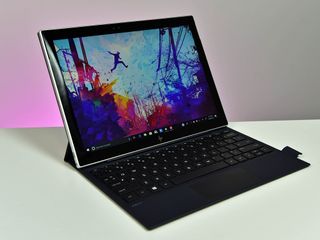 HP is on the forefront of releasing new and exciting hardware in the Windows ecosystem. The HP Envy x2 with ARM is one of our favorite devices, partially due to the overall design and execution.
That makes the Envy x2 with an Intel processor instead of ARM just ... baffling. Although the CPU is excellent, HP went and changed the keyboard and kickstand with consequences to usability, so much so that it is hard to recommend the Intel version.
HP Envy x2 with Intel CPU – what's new?
HP announced the Envy x2 in late 2017, but even before that version hit the streets in the spring of 2018, the company had announced at CES 2018 that a variant with an Intel processor was on the way. That's not too unusual as companies often release variations of devices with different CPU and hardware configurations.
Swipe to scroll horizontally
Category
HP Envy x2 (ARM)
Processor
Intel Core i5-7Y54 (7th Gen)
Memory
4GB
Storage
128GB M.2 SSD
Graphics
Intel HD Graphics 615
Display
12.3-inch WUXGA+ (1920 X 1280)
Corning Gorilla Glass
Keyboard
Backlit, Elan Touchpad
Material
Metal
Camera
5MP front-facing
13MP rear world-facing
Stylus
N-Trig HP Pen (included)
Wireless
Intel XMM 7360 LTE-A
Intel 802.11b/g/n/ac (2x2) Wi-Fi and Bluetooth 4.2 Combo
Ports
Two USB-C (Gen 1, DisplayPort 1.3 Power Delivery), microSD, headphone and mic, SIM tray
Security
Windows Hello facial recognition
Battery
49.33 WHr
Weight
Tablet: 1.72 lbs (0.78 kg)
With keyboard: 2.53 lbs (1.15 kg)
Dimensions (W x D x H)
11.54 in x 8.28 in x 0.31 in
Price
$1,149
Take the Envy x2 with ARM, make it about a millimeter thicker, a few grams heavier and replace the Snapdragon 835 with a 7th Gen Intel Core i5-7Y54, and you have HP Envy x2 (12-g018nr).
Also, there are smaller, more subtle changes compared to the ARM variant, including:
A second USB Type-C port on the right.
Elan touchpad instead of Microsoft Precision.
Single volume rocker instead of a split button.
The headphone jack is on the lower left-hand side (instead of right).
Ambient light sensor for the display.
Two (instead of three) far-field microphones.
The small ridge around the camera (for keyboard cover).
Intel XMM 7360 modem (versus Snapdragon x16).
Thicker at 0.31 inches (7.88 mm) compared to 0.27 inches (6.86 mm)
Windows 10 Home instead of Windows 10 S (which upgrades to Pro for free).
All of this is good for a 2-in-1 PC in 2018, but HP also changed one other thing that will have dire consequences for the usefulness of this device: the keyboard and folio cover.
Other things you lose with the Intel system is the "always on" capability, as the Intel system will hibernate after a few hours of standby resulting in a longer resume time. This feature also means that Skype calls always come in regardless of how long the device is resting, and there are audible email alerts. The ARM version being always-on like a smartphone means the Cortana far-field microphones are enabled making the Envy x2 with ARM an ideal Cortana assistant. Finally, there is battery life. The ARM version will get about 1.5 times the battery life of a similar Intel system, which is substantial.
Keyboard and cover are utterly terrible
For usability reasons, HP decided to go with the older style of keyboard and folio cover design with the Intel version of the Envy x2. Instead of a single, adjustable hinge for the kickstand, the Intel version uses a pull-out-and-reset style that Samsung was known to use a few years ago.
The result is one of the most frustrating PC experiences I can remember. Due to this change, the Intel HP Envy x2 now has a shorter keyboard base; only two angles for positioning; and a significantly smaller trackpad.
With nearly a quarter of the keyboard base now used to create a delta for the kickstand, the keyboard is awkwardly short. When placed in the lap, the Envy x2 naturally wants to fall back at even the slightest angle, making this mobile device far from ideal.
The trackpad is also now significantly shorter, which makes using it less enjoyable. To make matters worse, HP is using an Elan touchpad instead of the Microsoft Precision one found in the ARM version.
The pull-out-and-reset is clumsy, takes longer, has reduced viewing angles, and you must keep your hands on the keyboard when it's in your lap otherwise it may tip back and fall off.
All of this is made worse because clearly HP figured out the correct design with the ARM version. Part of the reason I loved the HP Envy x2 with ARM is due to the design: it's thinner, lighter, and better to use with a keyboard. Take away the excellent trackpad, make it smaller, make the keyboard base shorter, and you ruin the entire experience. Which is just what happened here.
For their part, HP states that the Intel version was intended to be more "laptop like" with the addition of a reading mode (secondary position) and inking (lay flat) - that is there is a reason for this change. Some users may find the laptop mode with its single angle ideal when not at a desk, but I struggled with it.
Intel and LTE performance
The dual-core Core i5-7Y54 is different from a traditional Core i5 processor thanks to the Thermal Design Point (TDP). Typically, a Core i5 processor pulls in 15 watts of power, though it can scale higher for quick bursts. The Core i5-7Y54, however, only pulls in about 4.5 watts of power, which results in it running cooler, allowing for fanless designs such as this Envy x2.
The other downside is while it can still burst up to 3.2 GHz it can only do so for very short durations before the internal temperature causes the system to throttle down. These caveats make the i5-7Y54 great for launching apps and quick tasks like web browsing, but it will perform poorly for prolonged tasks like gaming or any serious processing. But this is a light-computing PC, so those restrictions make sense and is no reason to criticize.
I won't dwell too much on the performance of the Envy x2 with the Intel Core i5-7Y54 and the Intel XMM 7360 modem, but here are a few observations:
Battery life is decent at about eight hours.
While it gets warmer on the back, it was never too hot.
Geekbench score reveals 3,699 for single-core and 6,779 for multi-core, which is very good.
LTE data speeds and performance are not as good as Qualcomm's modem.
When it comes to app performance, there are two ways of measuring it: Microsoft UWP Store Apps and everything else (Win32). Store apps are already optimized for ARM and Intel, so it's little surprise to find performance between those the same on either device. Both are fast. Obviously, with the Intel processor running "classic" Win32 desktop apps, it is going to be a better experience, and the i5-7Y54 is an admirable processor.
Modem performance was interesting. The Intel XMM 7360 is a relatively old modem, having been released in late 2015. It supports LTE-Advanced (Cat. 10), but only up to 450Mbps versus the 1Gbps of the Qualcomm Snapdragon x16 (Cat. 16), which came out in 2017. While those speeds may sound theoretical, the Qualcomm modem always outperformed the Intel one in real-world use regarding raw speed by a significant margin, with nearly double the data rate. For checking email, browsing the web, etc. such a difference won't likely make a huge difference, but it exists.
Bottom line on the HP Envy x2 with Intel CPU – do not buy it
The HP Envy x2 with Intel tablet hardware is excellent. The cameras are top notch, audio is outstanding, the display is exceptional, and for an Intel-based system, it performs as expected. As always, HP nails build quality. But you still shouldn't buy it.
The idea you would throw down $1,150 to use this solely as a tablet is a stretch. Most people will want to use it with the included keyboard. Due to the changeup in design, the experience is so bad compared to the ARM version that it makes no sense to buy the Envy x2 with Intel, which is a shame.
And, no, the keyboard and folio systems are not interchangeable.
The Intel version costs $150 more, but there are some caveats to that. The ARM version ships with Windows 10 S, which can be unlocked to a Pro license for free. The Intel version ships with Windows 10 Home making a Pro upgrade a $99 add-on. Additionally, the ARM version is now on sale for $950 from HP (or $880 from Amazon.com), and it comes with free data from Sprint through the rest of the year. That's at least a $200 difference — $300 if you count Windows 10 Pro — and even more if you account for the free Sprint data or Amazon.com pricing.
Pros:
Solid battery life.
Core i5 Y-series is zippy for short bursts.
Better for running "classic" Windows apps.
A great tablet-only experience.
Cons:
Keyboard and folio designs are terrible.
Tiny touchpad with Elan drivers.
4G LTE performance is not as good as Qualcomm.
Costs a few hundred dollars more than ARM.
The HP Envy x2 with Intel CPU is a missed opportunity. The pricing difference begins to show how Qualcomm can undercut a similar Intel system, but for some users that price increase is an acceptable cost for the performance gain from using Intel.
However, due to the more clumsy keyboard and folio, the Envy x2 with Intel is a non-starter. If HP can fix that and merely mirror the system that it used on the ARM type, the game changes. But by that time, the Envy x2 with a Snapdragon 850 will be here (likely by the end of 2018), further shrinking the delta between ARM and Intel.
If the Envy x2 with Intel existed in isolation the design would be easier to forgive - after all, the PC part is great. But because HP did such an excellent job with the Envy x2 with ARM it makes a direct comparison between the two inevitable and when you do that the latter clearly has the better design (even if some may think it has a worse processor). If you can live with the keyboard and folio design the HP Envy x2 with Intel is a fine 2-in-1, but we think it may be difficult for many users to enjoy.
Get the Windows Central Newsletter
All the latest news, reviews, and guides for Windows and Xbox diehards.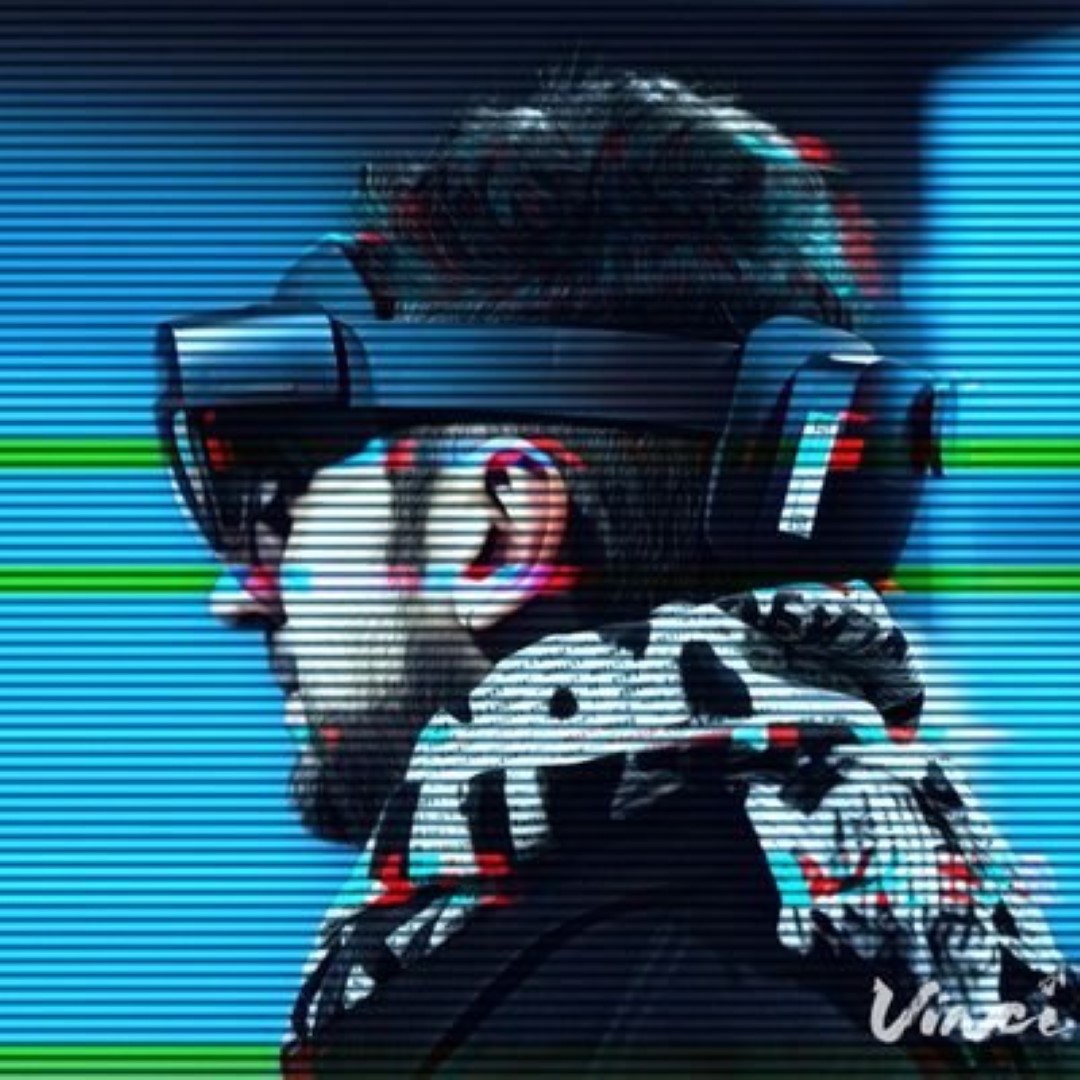 Daniel Rubino is the Editor-in-chief of Windows Central, head reviewer, podcast co-host, and analyst. He has been covering Microsoft since 2007 when this site was called WMExperts (and later Windows Phone Central). His interests include Windows, laptops, next-gen computing, and for some reason, watches. Before all this tech stuff, he worked on a Ph.D. in linguistics, watched people sleep (for medical purposes!), and ran the projectors at movie theaters because it was fun.