The HP Elite x3 is considered by many to be the ultimate Windows Phone. It was undoubtedly the most powerful, with the best screen and longest battery life, but with a weak camera for a flagship. The Elite x3 was a smartphone built with the enterprise in mind, featuring an expensive desktop dock in the box, enterprise-grade software such as the HP Workspace, and an entire ecosystem of accessories for all kinds of workers.
Because of this, the HP Elite x3 was priced rather high. Launching in 2016 for $800, it was too expensive for your average consumer. The HP Elite x3 wasn't the only Windows 10 Mobile handset the company was working on, however, with plans to launch a more consumer-focused variant a year later. Known as the HP Pro x3, this handset was designed to be more approachable thanks to a lower price tag, more premium build, and many of the enterprise-grade additions removed. But it never reached the market. (More on why coming up.)
HP Pro x3 tech specs
Swipe to scroll horizontally
Category
HP Pro x3
HP Elite x3
Operating system
Windows 10 Mobile
Windows 10 Mobile
Display
5.99 inches
1080x1920 (368 ppi) resolution
5.96 inches
1440x2560 (492 ppi) resolution
Processor
Qualcomm Snapdragon 820
Qualcomm Snapdragon 820
Graphics
Adreno 530
Adreno 530
Memory
4GB RAM
4GB RAM
Storage
32GB
64GB
Expandable storage
Yes
Yes
Rear camera
15.9MP
15.9MP
Front camera
12MP
12MP
Security
Iris/Fingerprint
Iris/Fingerprint
Battery
Unknown
4150mAh
Specs-wise, the HP Pro x3 was just as much of a flagship as the Elite x3. The only downgrades here are with the display resolution, internal storage, speakers, and battery capacity, but not by much. Either way, battery life is excellent, thanks to the lower-resolution screen.
About that display ... it's still great. It's not as sharp as the Elite x3 when compared side-by-side, and colors don't pop as much, but this would have been more than fine for most people. Just like how the iPhone XR display is fine for most people, even with the iPhone XS having a better screen.
Other differences with the HP Pro x3 that stand out compared to the Elite x3 include the positioning of the speakers. It's been downgraded to a single-firing down-facing speaker. It's OK, but it doesn't hold a candle to the front-facing B&O tuned speakers on the Elite x3. Around the back, the five-pins designed for external enterprise-grade accessories has been removed, meaning it wouldn't support any specific accessories that required those pins. It would have still supported the same desktop dock and lapdock and all the enterprise software found on the Elite x3.
Also around the back is the fingerprint reader, which is somewhat smaller but just as accurate. On the inside, the Pro x3 and the Elite x3 share the same processor along with 4GB RAM. The cameras on the Pro x3 are identical to the Elite x3, too, so if you weren't impressed with the camera performance on there, you would've hated them on the Pro x3 just as much. The only difference is the flash has been upgraded to a dual-tone LED instead of single.
Surprisingly, the display on the Pro x3 is a tiny bit larger than the Elite x3, but it's not by much. It's fair to say that both devices are six-inch phones. Performance of the biometric authentication methods are unchanged from the Elite x3, but it is nice to see both still here. Finally, because of the metal body, wireless charging is not supported.
HP Pro x3 hardware and design
The HP Pro x3 would have been one of the more premium Windows phones when it comes to design. HP swapped out the polycarbonate body of the Elite x3 with an aluminum body, featuring a metal frame around all four sides of the device that makes it look and feel great. It's cold to the touch and is one of very few Windows phones to feature a metal chassis.
The Pro x3 feels more premium than the Elite x3 did, and that's thanks to the chassis. In addition, the metal frame is cut in a way that makes it fade a little better into the front glass, further adding to the overall quality of this design. The glass on the front spans the entire face, unlike on the Elite x3, which had a metal grill along the bottom for the front-facing speakers.
Regarding the front design, the Pro x3 features dark gray accents along the top and bottom of the display and super thin side bezels. While the device still has a relatively large "chin" and "forehead," all four bezels are much thinner than what was present on the Elite x3. Because of this, even though the Pro x3 technically has a bigger screen, the device is overall smaller in hand.
It's thinner, too. But it's also slightly heavier than the Elite x3. I think this adds to the premium feel of the device, but I know many people prefer their smartphones to feel light in the pocket. There are three buttons on the right side of the device (lock, volume up, and volume down) that are positioned in the exact same place as on the Elite x3.
Because this device was more consumer-focused and less enterprise orientated, it used the old-school rounded HP logo on the back instead of the premium stylized logo found on the Elite x3 and other premium HP products.
So what happened to the HP Pro x3?
This device was briefly spotted during Mobile World Congress 2017 at HP's booth but was swiftly removed from the show floor once images got out. It's unclear how the unannounced device ended up on display, but it was obvious that it wasn't supposed to be there.
I'm told HP was planning to launch the Pro x3 around the middle of 2017, which unfortunately means the Pro x3 was the victim of poor timing. Microsoft had already made the decision internally to begin winding down development of Windows 10 Mobile after the Creators Update, which launched in March 2017.
Microsoft had started communicating this with partners, and it's likely that is what killed the Pro x3. Why release a new flagship smartphone with a mobile platform that isn't going to be around for much longer? This also plays into why there were rumors that HP was working on an Android version of the Elite x3 in late 2017. HP was attempting to load Android onto the Pro x3 since Windows 10 Mobile was going away. The company soon gave up on this idea, and the Pro x3 was laid to rest.
So, in short, the reason the Pro x3 never shipped is basically on Microsoft. I'm sure other factors play into this, including market performance of the Elite x3, but the primary source for the cancellation of this device can be traced back to Windows 10 Mobile being killed off.
Final thoughts on the HP Pro x3
As a Windows Phone fan, I'm upset that this never shipped. It's the phone I would've been using if I had the choice between the Elite x3 and Pro x3, mainly because of the premium build quality. I really like the metal back and sides of the device, and the thinner bezels around the front. It's easier to handle and would've been cheaper.
Unfortunately, as with all great things with Windows Phone, it's dead now. It would have been interesting to see HP successfully ship the Pro x3 with Android, but I'm not sure how many consumers out there are interested in an Android smartphone from HP. Either way, the Pro x3 would have been an excellent addition to HP's Windows 10 Mobile lineup.
Pros:
Premium build quality.
Cheaper.
Flagship processor.
Cons:
Was never released.
IPS display.
Single down facing speaker.
Interested in other unreleased products?
We've been collecting and reviewing all kinds of unreleased devices. Check out some of our other reviews:
Cheap PC accessories we love
Take a gander at these awesome PC accessories, all of which will enhance your Windows experience.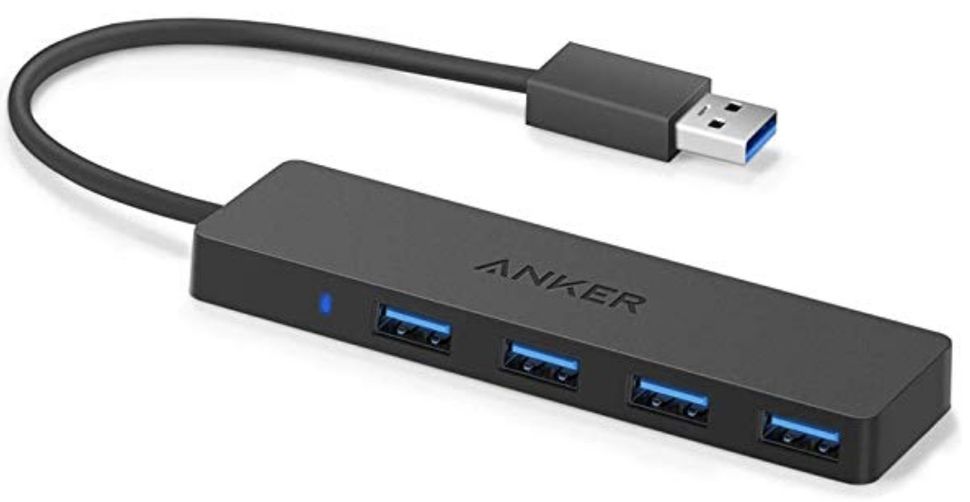 Anker 4 port USB 3.0 hub (opens in new tab) ($10 at Amazon)
Whether on a desktop or laptop PC, you always need more ports to connect things to. This hub gives you an additional four USB 3.0 Type A ports.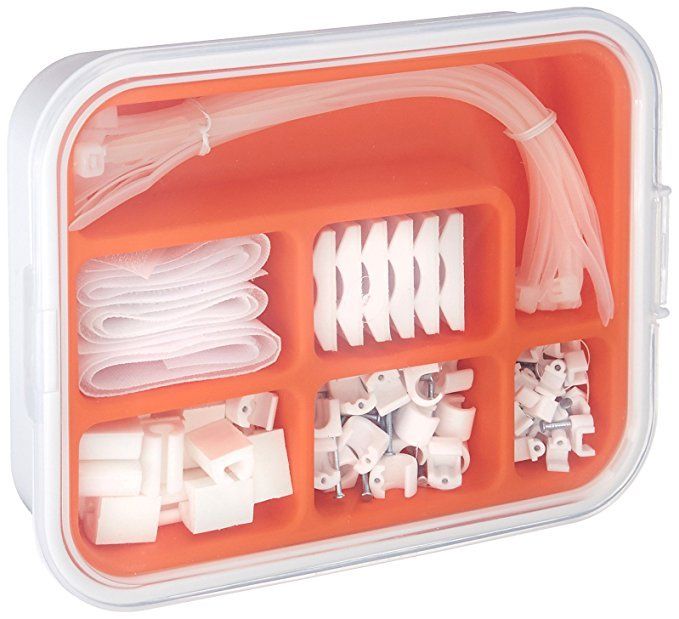 Ikea Fixa Cable Management System (opens in new tab) ($11 at Amazon)
This IKEA cable management kit is your ticket to a clean setup. It's simple and functional.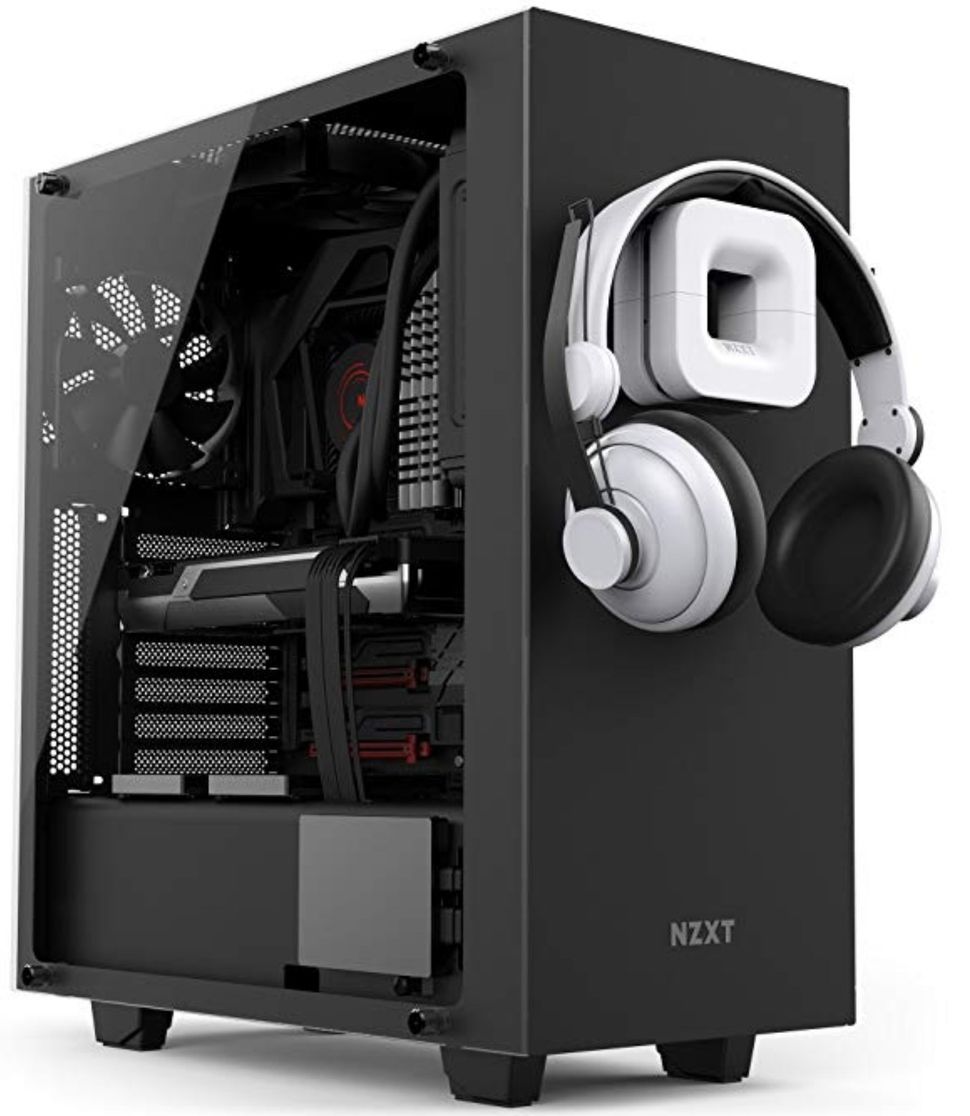 NZXT Puck (opens in new tab) ($20 at Amazon)
This clever little accessory has powerful magnets on the rear to make it stick to any of the metal panels on your PC case or anything else. It's great for hanging accessories like headsets.
Zac Bowden is a Senior Editor at Windows Central. Bringing you exclusive coverage into the world of Windows on PCs, tablets, phones, and more. Also an avid collector of rare Microsoft prototype devices! Keep in touch on Twitter: @zacbowden.
Not for me!
Me and my wife still using them!
We will use them for some time!
Still rocks! Lumia 810,640 and 1020!

Well, that was that. Now looking forward to a Surface Phone running Android Apps and the whole of Play Store.

Yeaaahh...that dream is probably never happening.

Let the man dream dang it. it's all we have left

It actually did happen...

I think he is referring to the Surface Duo ; )

@tukur yakubu, I wouldn't hold your breath if I were you lol cause it ain't happening.

Things like Centaurus are neat, I'm hoping that over time there will be a slightly smaller kind of device, just something that would fit in a pocket. Although I realize I'm in a minority, else they would've kept on with Andromeda.

Alas dreams crushed thanks to that lying pos satya nutellla

Damn guys, do you have to keep opening up the wound! Seriously, we need to come up with a set of rules a la Fight Club. I'm going to propose the first rule. 1. We don't talk about Windows Phone

... but I like talking about Windows Phone.

The first rule of Windows Phone is we do not talk about Windows Phone. What's the second rule? ...I can't say. My hands are tied by the first rule.

Ok, I'll talk about Windows 10 Mobile. :P

It's dead man, let it go.

Zac how many of these do you think are still in circulation?

Nice Windows phone. I have now a Windows launcher.
Launcher 10 its a realy good launcher. If ther comes a Windows phone a gain i buurman whon

I loved my Elite X3 except for the camera. The camera was a huge disappointment. Alas, I finally made the switch a month ago and got a Samsung S9. Nice phone, hate the operating system and removed or disabled almost all the Samsung apps. I'm still using my X3 though. My S9 won't sync with my Fitbit so the X3 continues to take on that duty.

My take is that Microsoft didn't have faith in itself to walk and chew gum at the same time. RIP.

It really is a shame. My mom was was looking to switch away from Android and was interested in getting a Windows phone. Asked me about it today. Had to tell her it's not a thing anymore and that it's pointless for her to buy a phone that's no longer supported. She didn't seem to happy about that with her enthusiasm about a new phone while looking at new Android phones gone. Wife isn't even looking at a new phone anymore. She was a WP user as well. Now she has her iPhone she doesn't even care about. I use my Elite X3 for work wiht Mint Mobile. So I'm reminded daily how much I dislike Android and wish my Note 8 ran W10M with app support. I'd take Android apps and PWAs all day as long as on W10M. Launcher 10 is great, but it still isn't the same. I probably would have gotten the Elite Pro 3 for my wife.

Can MS just make the whole OS open source. I'm sure people in the community will come with a way to flash on android hardware. Just like lineageOS ROMs. I just want the windows phone 8.1 interface to be honest. It was the best mobile interface its fluid animations were whole other level totally unique no other phone had those types of animations still don't BTW. It was intuitive in terms of interface. Bottom pivot/menu bar easy to reach location. Fu****ing awesome keyboard. How in 2019 there still no keyboard equivalent to wp8.1 keyboard. It's mind boggling how good it was at predictions. Here android and iOS is making 3 word predictions at a time WTF! We just want windows phone 8.1 interface with underlying android system.
If MS created a phone that looks like wp8.1 but is actually android from inside. I would just buy that seriously.

Speak for yourself, many of us want options as opposed to being forced to choose between ios and android lol. Options in terms of tech is good, it fuels competition, innovotation and reduces prices.

I've gone from Windows 10 mobile now it's android from now on i finally put my Microsoft Lumia 650 XL to rest now.

What a pity, this looks likes a pretty damn good phone.

Sad, I turned on my 950XL and immediately saw the weather, my schedule, my email from 3 accounts...without touching anything. Then looked at my Android wanting me to launch app after app.

You don't have notifications or widgets?

Try using SquareHome3 or Launcher 10, good replacement for the instant information on screen concept of WP.

Now I am sad. I may have to buy another Windows phone to cheer myself up.

I'm just glad HP still decided to bring the Elite x3 to Verizon in November 2017. Been using mine ever since, and have three backups ready to go if necessary. I figure that should allow me to stay on Windows 10 Mobile till 2024, fingers crossed.

Yep! That was then now android is the future with windows apps of course.

As much as i know the Windows Phone ecosystem is virtually dead, I am still using my HP Elite X3..AND..my Lumia 950XL. The latter for picture taking. Still takes excellent pictures in any kind of light. The HP Elite X3 camera apparently was an after thought. Yes, I know i have to eventually switch, but between bad and worse...is not much of an option. Will use them until i really, really have no choice. Been reviewing the Nokia 9 Pureview. Not a Samsung fan.

It's barely any different from the Elite X3, I'm not surprised they didn't release it.

A beautiful phone. I would have bought it

l really liked the X3 and I would have definitely been interested in this too. Now I am on Android, like lots of you are I expect. It seems Microsoft literally decided that if they can't beat them then join (forces) with them. Look at the latest deal with Samsung. By the way, this whole review smacks similarly of what's on https://protobetatest.com/. Take a look there too for some very useful tidbits about Windows Phone prototypes.
Windows Central Newsletter
Thank you for signing up to Windows Central. You will receive a verification email shortly.
There was a problem. Please refresh the page and try again.