When it comes to convertible PCs, there are two major players right now fighting it out in the 13-inch Ultrabook space: HP and Dell (Lenovo's 14-inch Yoga C940 is no slouch, either).
Dell's XPS 13 2-in-1 is in a few ways better than the HP Spectre x360, but HP certainly delivers more for your dollar, making it an excellent alternative to the best 13-inch laptop. It's also one looker of a laptop. Seeing as HP has fixed most of the significant complaints of this popular convertible, let's see where it shines and why you should consider it.
I've spent the last few months with the Spectre x360, and it's easy to recommend. But like all laptops, it could be better too. Here's how.
It is worth noting since this review HP has announced a refresh to this laptop with newer 11th Gen Intel processors. That makes the slightly older 10th Gen models tempting for Amazon Prime Day specials with prices likely to dip below the $1,100 starting point. HP also has a separate model called Spectre x360 14, which has a taller display aspect. That laptop goes on sale in October.
HP Spectre x360 13 (late-2019)
$1,150 at Amazon$1,150 at HPBottom line: HP has finally fixed all the major frustrations with its revamped Spectre x360 13. Between the overall affordability and feature set it's easy to recommend this laptop over the competition. It's only held back by a dated 16:9 display and OK battery life.
For
Thin bezels, small footprint
Pen and leather case sleeve included
Excellent keyboard and audio
Very good display
Outstanding value
Against
16:9 aspect is getting old
Drop-jaw Type-A port is frustrating
New for early 2020
HP Spectre x360 13 What's new
Coming out in late 2019, HP completely overhauled the Spectre x360 13 in all the right areas. Here are the most significant changes:
Bezel reduction with a 90 percent screen-to-body ratio
Microsoft Precision Touchpad
Micro front-facing camera with Windows Hello
4K AMOLED option
New anti-reflective glass technology
Factory calibrated display
New 10th Gen CPUs with Iris Plus graphics
Wi-Fi 6, Bluetooth 5, optional 4G LTE
New drop-jaw Type-A port
Dedicated mic-mute button
The most significant change is the new bezel size, which cut those from 17mm to just 6mm. It's such a massive reduction that the entire laptop's footprint is now smaller. HP had to cut the speakers from four to only two because of the lack of space, but luckily the audio quality is still outstanding.
The other big gripe I had was HP's old touchpads, which were awful. That's fixed now as the new trackpad uses Microsoft Precision drivers, and it's quite satisfying.
Everything else is minor but also significant to the overall excellent experience of using the Spectre x360.
So many options
HP Spectre x360 13 specs and features
The Spectre x360 13 is a typical 13.3-inch Ultrabook laptop meant to be portable, versatile, and high quality. The Spectre line of notebooks from HP is its premium consumer tier, but that doesn't mean a high starting price.
The Spectre x360 13 starts at a modest $1,100 for the entry-level model. That one features a full HD touch display, 10th Gen Core i5 processor, Iris Plus graphics, 8GB of RAM and 256GB of storage. Quite frankly, most consumers would be quite satisfied with that configuration.
It's worth noting that HP includes its HP Pen (non-tilt) at that price, which offers exceptional value. Those wanting the pen with tilt must pay an extra $30, which is still modest.
Swipe to scroll horizontally
Category
HP Spectre x360 13
OS
Windows 10 Home
Display
13.3 in, 16:9 aspect ratio
Full HD 300 Nits
4K UHD AMOLED 400 Nits
Processor
10th Gen Intel Core i5-1035G4
10th Gen Intel Core i7-1065G7
Graphics
Intel Iris Plus
Memory
8 or 16GB LPDDR4-3200
Storage
512GB or 1TB SSD and 32GB Intel Optane
256GB to 2TB SSD
Pen
Yes, active (included)
Expandable storage
Micro SD reader
Front camera
HP TrueVision HD IR camera
Security
Windows Hello IR, fingerprint
Connectivity
Wi-Fi 6, Bluetooth 5, 4G LTE (optional)
Ports
Two USB 3.1 Type-C with Thunderbolt 3
One USB 3.1 Type-A
MicroSD reader
Audio
Bang & Olufsen with dual speakers
Battery
60WHr
65W AC adapter
Dimensions
12.08 in (W) x 7.66 in (D) x 0.67 in (H)
Weight
2.88lbs (1.3kg)
Colors
Dark Ash, Poseidon Blue, or Silver
HP also lets you customize-to-buy, and there are a ton of options including bumping to a 10th Gen Intel Core i7-1065G7, 16GB of RAM, 4K AMOLED display, Windows 10 Pro, 4G LTE, and 2TB SSD for storage. There are also three color choices, including natural silver (used for this review), nightfall black, and Poseidon blue.
Though we did not sample the LTE model, it is only available with the i7-1065G7 and full HD display, instead of the 4K OLED option.
Even wholly maxed out, the Spectre x360 13 is still "only" around $1,900, which is much lower than Dell, Lenovo, or Microsoft for similar premium designs.
Considering how thin the Spectre is, HP did not skip out on ports for connectivity. There is a Type-A with a "lock-jaw" to allow for a slim profile. That's impressive as many companies ditch Type-A to go with the thinner Type-C-only solution. There are two Type-C ports with Thunderbolt 3, a MicroSD reader as well, and a headphone jack.
HP is also sticking with a physical camera kill-switch that lets users disable the front-facing 720P web camera. The toggle kills the camera at the drive level so that users can be assured of privacy. Matching that concern is a physical key on the keyboard for muting the microphone. It has an LED to let you know it's engaged.
The Spectre's hinges are the double-hinged variety. They look and feel great by not being too stiff, but also easy to operate. Flipping the display around and holding the Spectre like a tablet is like any other convertible experience, which is not fantastic, but the sheer variety of options for viewing content is certainly welcomed.
Full HD is just right
HP Spectre x360 13 display and inking
HP is still committed to the 16:9 aspect ratio in this 13.3-inch Ultrabook. That's a bit of a shame. Dell has moved to 16:10, and judging by our audience (and my personal preference), it is the clear choice amongst many.
That said, HP's panel is very good for a few reasons. I tested the full HD (1080 x 1920) touch display and the results are impressive, with 100 percent sRGB, 78 percent AdobeRGB, and 81 percent DCI-P3. Those numbers are in line with other top-tier Ultrabooks, but it's nice to see here too.
Brightness is decent, with a peak reading of 442 nits and a low (zero percent brightness) of just 14 nits. There is no auto-adjust sensor, but users can toggle brightness with two dedicated keys.
Putting aside metrics, it's an outstanding LCD. Reflectivity is much lower than the previous model without losing vividness from similar matte screens. Colors are bright, punchy, and sharp.
While the dazzling 4K AMOLED option may tempt some, keep in mind that besides the extra $200, you will likely take a 20 to 30 percent hit on battery life. The full HD display, however, is so good you must really justify needing 4K.
HP's new micro web camera is quite small, but it still managed to squeeze in a Windows Hello infrared (IR) camera for logging into the OS. The camera is OK and passes for video, but the quality is nothing outstanding. Still, considering the size of that top bezel, its inclusion is an engineering marvel.
HP's pen is very good. An included leather sleeve (another nice touch) has a pen holder built-in not to lose it.
Awesome keyboard, fixed trackapd
HP Spectre x360 13 keyboard, trackpad, and audio
HP's keyboards are some of the best in the business. With the new tighter space, the Spectre's keyboard stretches edge to edge. It's an excellent look. Key travel is ample, much more so than Dell, and the keys are some of the largest square chiclet-style around.
Even the font HP uses is quite lovely, which is only amplified by the backlighting. Sure, the contrast with the light is less with silver keys, but it is generally readable.
On the keyboard deck is a fingerprint reader. That may seem redundant with the Windows Hello IR camera, but if you use the webcam kill switch, this reader gives you a good fallback option for instantly logging into Windows 10. It worked well, and I have no complaints.
Image 1 of 2
For years, the HP's trackpads were its Achilles heel. They were just bad compared to everyone else's because HP refused to adopt Microsoft's Precision Drive model. That's all changed, and I'm happy to report that the Spectre now has a wonderful trackpad. It's a bit narrow due to the deck's footprint, but it's a decent size, and the clicking is consistent and just well done.
I was concerned with the Spectre losing two speakers from the top deck audio would be compromised. But I was pleasantly surprised to find the bottom (but to the side) speakers are loud with tremendous audio separation and acoustic fidelity. The Bang & Olufsen-tuned and amplified speakers are some of the best in this class. It's loud, crisp, and excellent for movies and music.
Just average, but that's OK
HP Spectre x360 13 power, benchmarks and battery
The Spectre falls in line with other Intel 10th Gen Ultrabooks with similar specifications. In raw benchmarks, Dell still wins out for performance as its thermal solution is simply better at letting the CPU stretch its legs. Does it matter for day-to-day work? Not really, but if you are looking for the most power out of your Ultrabook, Dell wins out.
Geekbench 5
Geekbench 5.0 (CPU) (Higher is better)
Swipe to scroll horizontally
| Device | CPU | Single core | Multi core |
| --- | --- | --- | --- |
| HP Spectre x360 13 | i7-1065G7 | 1,006 | 3,402 |
| Dell XPS 13 2-in-1 7390 | i7-1065G7 | 1,209 | 3,571 |
| HP Elite Dragonfly | i7-8665U | 1,125 | 2,942 |
| Dell XPS 13 (9300) | i7-1065G7 | 1,284 | 4,848 |
| Lenovo Yoga C740 | i5-10210U | 1,094 | 3,767 |
| Galaxy Book S | SD 8cx | 685 | 2,681 |
| Surface Pro X | SQ1 | 725 | 2,819 |
| Acer Swift 7 | i7-8500Y | 732 | 1,106 |
| Surface Laptop 3 13.5 | i5-1035G7 | 1,177 | 4,413 |
| Surface Pro 7 | i5-1035G4 | 1,191 | 4,441 |
PCMark
PCMark 10 Express
Swipe to scroll horizontally
| Device | Score |
| --- | --- |
| HP Spectre x360 13 | 4261 |
| Dell XPS 13 2-in-1 | 4,554 |
| HP Elite Dragonfly | 3,716 |
| Lenovo Yoga C740 | 4,941 |
| LG gram 17 | 4,157 |
| Acer Swift 5 (SF514-54T) | 4,415 |
| Surface Pro 7 (i5) | 3,992 |
| Surface Laptop 3 15 (AMD) | 4,006 |
| Dell XPS 13 2-in-1 (7390) | 4,427 |
| Dell Inspiron 13 7390 2-in-1 | 3,764 |
| Dell XPS 15 7590 | 5,521 |
SSD
CrystalDiskMark (Higher is better)
Swipe to scroll horizontally
| Device | Read | Write |
| --- | --- | --- |
| HP Spectre x360 (Optane) | 2,092 MB/s | 515 MB/s |
| Dell XPS 13 2-in-1 | 2,400 MB/s | 1,228 MB/s |
| HP Elite Dragonfly (Optane) | 2,124 MB/s | 548 MB/s |
| Lenovo Yoga C740 | 3,408 MB/s | 2,982 MB/s |
| LG gram 17 (2020) | 3,477 MB/s | 2,900 MB/s |
| Surface Laptop 3 15 | 2,028 MB/s | 806 MB/s |
| Surface Laptop 3 13.5 | 2,338 MB/s | 1,583 MB/s |
| Acer Swift 5 (SF514-54T) | 1,641 MB/s | 1,025 MB/s |
| Lenovo ThinkPad X1 Extreme (Gen 2) | 3,416 MB/s | 3,016 MB/s |
| Lenovo ThinkPad P53 | 3,567.23 MB/s | 2,813.25 MB/s |
| Lenovo ThinkPad P52 | 3,120 MB/s | 1,551.5 MB/s |
| Dell XPS 15 7590 | 3,000 MB/s | 2,796 MB/s |
| MSI PS63 Modern | 3,300 MB/s | 1,875 MB/s |
.
Storage is a bit tricky. HP is big on using Intel's Optane (32GB) system combined with a PCIe NVMe SSD. Optane is supposed to act as a cache for your most frequently used apps, helping them launch faster. Because of that, raw speeds, especially for writing to disk, are seemingly slower in benchmarks but don't reflect the reality.
The battery is quite good, though not record-breaking. The 60WHr gets near 8 to 9 hours in real-world usage give or take based on the display's brightness. That's both according to my experience and using Microsoft's battery report feature in Windows 10. That's all-day power, but Dell's XPS 13 2-in-1 tends to get about an extra hour despite it having a smaller battery.
HP does give you a 65-watt charger in the box, however, versus Dell's smaller 45 watts alternative.
For heat, HP did fans and noise well. For regular use like web browsing and productivity, the dual-fans will not be much of an issue. Running more demanding apps and those fans will come one, and due to the metal chassis, the laptop can get warm, but never hot. But because of the design here, and what I think is a less than an innovative thermal solution (compared to Dell), the Spectre's performance is held back moderately.
Best overall value
HP Spectre x360 13 is easy to recommend
HP has done a remarkable job with the late-2019 Spectre x360 13. The display now matches most of the competition, and it looks outstanding. The display panel, keyboard, audio, and the sheer number of features like including a pen, dual Windows Hello options, and that Type-A port makes it simply the best valued 2-in-1 Ultrabook on the market.
And that is what it comes down to for this review. If you have $1,100 and you want a convertible Ultrabook, this is the one to get.
That is not to say all is perfect, though. HP should consider moving to 16:10 for the display aspect ratio. Microsoft set the trend with the taller 3:2, but now Dell is embracing 16:10, and others will soon too. It is not just about getting more screen space, either. Using 16:10 would make the area where your palms rest on the keyboard deck roomier and more comfortable. It also means a taller trackpad. There is a cascading effect here that could benefit HP's engineering chops.
The USB Type-A port with drop jaw is undoubtedly creative, but if you thought getting the orientation right with a Type-A plug was already challenging, wait until you add a clamp to the mix. It's nice to have, but the frustration makes you understand why Type-A needs to die a quick death.
There's also the look of the Spectre, which is admittedly, entirely subjective. While I appreciate the "gem cut" design and the creativeness to make it happen, it just feels a bit too fancy for a modern laptop. Many companies are embracing symmetrical, square designs with fewer angles, not more. That is why even though the Dell XPS 13 2-in-1 is significantly more expensive (+$300, and no pen) I prefer the look and feel of it over the Spectre. Indeed, I overall like the XPS 13 2-in-1 better, but it's hard to ignore that substantial increase in price over HP.
Overall, HP continues to do clever work on the Spectre line. They clearly stand out from the competition, and the total amount of stuff you get in this PC is unmatched for the price. Luckily, it's not all just about value as the power, performance, and overall experience also matches that high praise putting this the top of our list of the best Windows laptops.
4K OH-LED!
HP Spectre x360 13 (late 2019)
They fixed almost everything

The HP Spectre x360 only had a few things keeping it from greatness, and now those things are here. Microsoft Precision touchpad drivers, 4K AMOLED display with anti-glare, 4G LTE, new 10th Gen Intel processor, and a massive 60 percent reduction in bezel size makes this all-new Spectre x360 13 the best convertible ever.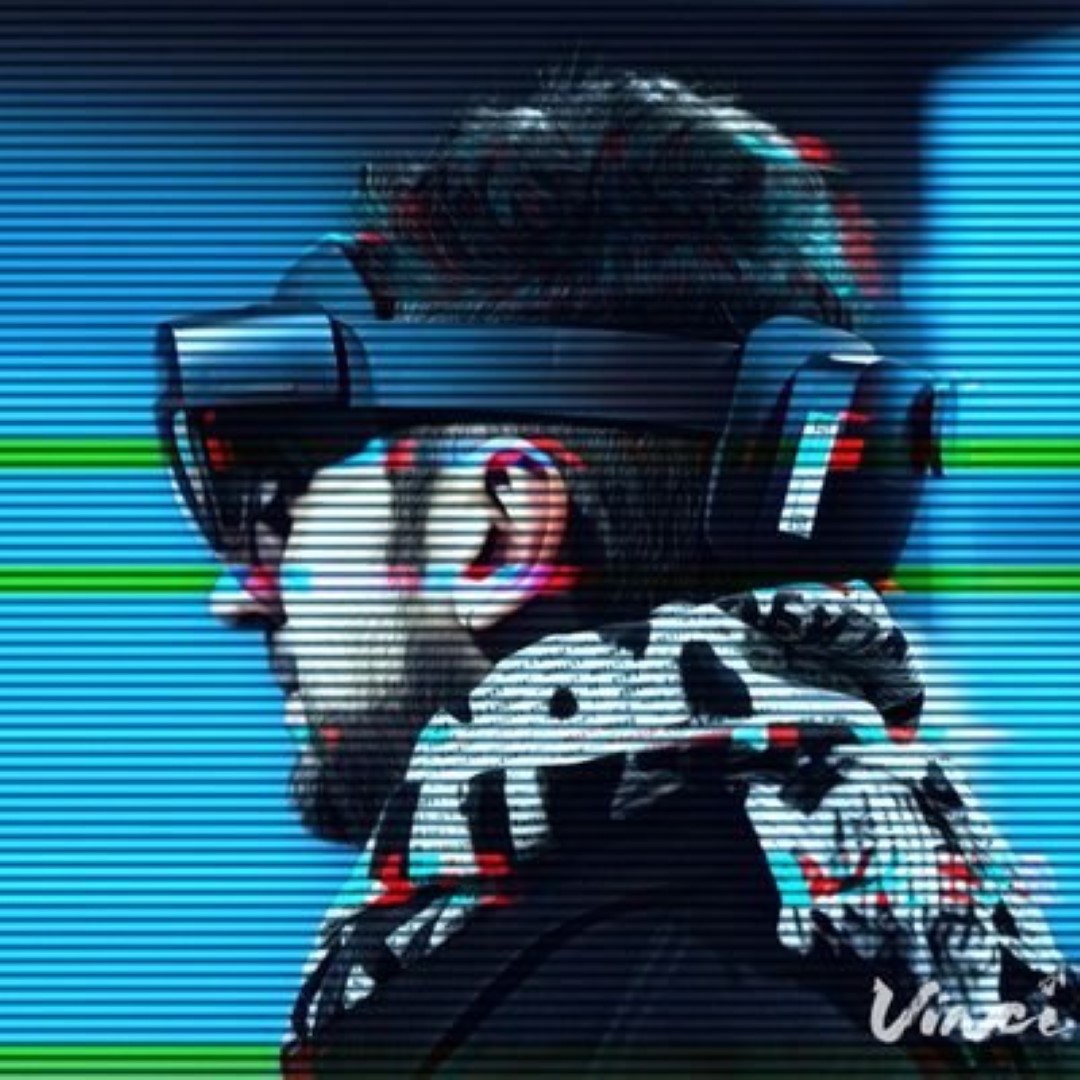 Daniel Rubino is the Editor-in-chief of Windows Central, head reviewer, podcast co-host, and analyst. He has been covering Microsoft since 2007 when this site was called WMExperts (and later Windows Phone Central). His interests include Windows, laptops, next-gen computing, and for some reason, watches. Before all this tech stuff, he worked on a Ph.D. in linguistics, watched people sleep (for medical purposes!), and ran the projectors at movie theaters because it was fun.